Top 10 world's busiest flight routes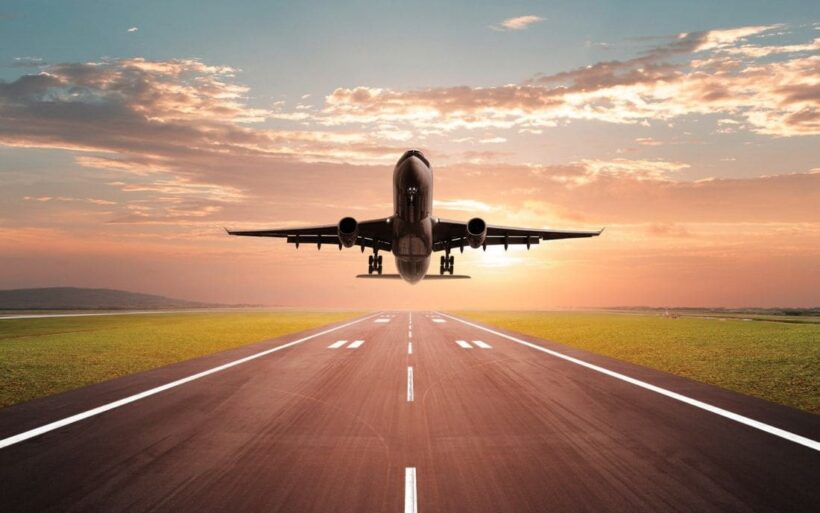 … and the rising stars
So where is the world's busiest airline route? Beijing to Shanghai? New York to Los Angeles?
Eight of the Top 10 routes are based in Asia and nine out of ten of the world's fastest-growing flight routes are also in Asia. You get the idea.
Whilst the US has the world's largest aviation market it's Asia that controls the skies when it comes to in-demand air routes, according to routesonline.com
So the busiest airline route in the world?
It's a short hop from Seoul's Gimpo Airport to the island of Jeju, located off the coast of South Korea, a mere 450 kilometre hop – about 30 minutes in the air. In 2017 more than 13.4 million people traveled the route from the South Korean capital to Jeju. The world's most popular flight route has 180 scheduled flights every day – that's one every eight minutes.

Jeju Island. The flight from Seoul is the busiest airline route in the world
Coming in number two is the one hour flight between Australia's two largest cities, Melbourne and Sydney. This route carried just over nine million passengers during 2017.
Put into perspective, the Asia-Pacific region accounts for more than 70% of the world's 100 busiest routes, measured by passenger numbers.
Japan leads the way in Asia as one of the busiest destinations in the world. Three of its domestic flight routes among the most popular. Sapporo's Chitose Airport to Tokyo Haneda Airport. Fukuoka Airport to Tokyo's Haneda and Haneda to Okinawa Naha Airport.
Hong Kong International Airport to Taipei Taoyuan Airport was named as the world's busiest international route – 6.7 million passengers flying the 802 kilometre journey in 2017.
In comparison, the popular JFK New York to Heathrow London carried just 3 million passengers last year.
You can read the full report HERE.

Melbourne to Sydney, the world's second busiest flight route
Top 10 world busiest scheduled passenger routes for 2017
1. Jeju to Seoul Gimpo – 13,460,306 passengers
2. Melbourne to Sydney Kingsford Smith – 9,090,941 passengers
3. Sapporo to Tokyo Haneda – 8,726,502 passengers
4. Fukuoka to Tokyo Haneda – 7,864,000 passengers
5. Mumbai to Delhi – 7,129,943 passengers
6. Beijing Capital to Shanghai Hongqiao – 6,833,684 passengers
7. Hanoi to Ho Chi Minh City – 6,769,823 passengers
8. Hong Kong to Taiwan Taoyuan – 6,719, 030 passengers
9. Jakarta to Juanda Surabaya – 5,271,304 passengers
10. Tokyo Haneda to Okinawa – 5,269,481 passengers
Top 10 world busiest scheduled international routes for 2017
1. Hong Kong to Taiwan Taoyuan – 6,719,030 passengers
2. Jakarta to Singapore Changi – 4,810,602 passengers
3. Hong Kong to Shanghai Pudong – 4,162,347 passengers
4. Kuala Lumpur to Singapore Changi – 4,108,824 passengers
5. Bangkok Suvarnabhumi to Hong Kong – 3,438,628 passengers
6. Dubai to London Heathrow – 3,210,121 passengers
7. Hong Kong to Seoul Incheon – 3,198,132 passengers
8. Hong Kong to Singapore Changi – 3,147,384 passengers
9. New York JFK to London Heathrow – 2,972,817 passengers
10. Hong Kong – Beijing Capital – 2,962,707 passengers
Top 10 fastest-growing scheduled air routes (year-on-year growth)
1. Bangkok Suvarnabhumi to Chiang Mai – 36.0%
2. Seoul Incheon to Kansai International – 30.3%
3. Jakarta to Kuala Lumpur – 29.4%
4. Delhi to Pune – 20.6%
5. Chengdu to Shenzhen Bao'an – 16.8%
6. Hong Kong to Shanghai Pudong – 15.5%
7. Bangkok Suvarnabhumi to Phuket – 14.9%
8. Jeddah to Riyadh King Khalid – 13.9%
9. Jakarta to Kualanamu – 13.9%
10. Kolkata to Delhi – 13.4%
Keep in contact with The Thaiger by following our
Facebook page
.


Looking to jettison some items before jetsetting away or chartering a yacht? Look no further than Thaiger Classifieds where you can find and post items, work, property and more for free. Be sure to check out YonderTours for things to do in Thailand and tours across the country.

Find more Travel top 10s and top 10s in Thailand on The Thaiger.

Out of 37 countries, Thailand has the worst pension system, says Bloomberg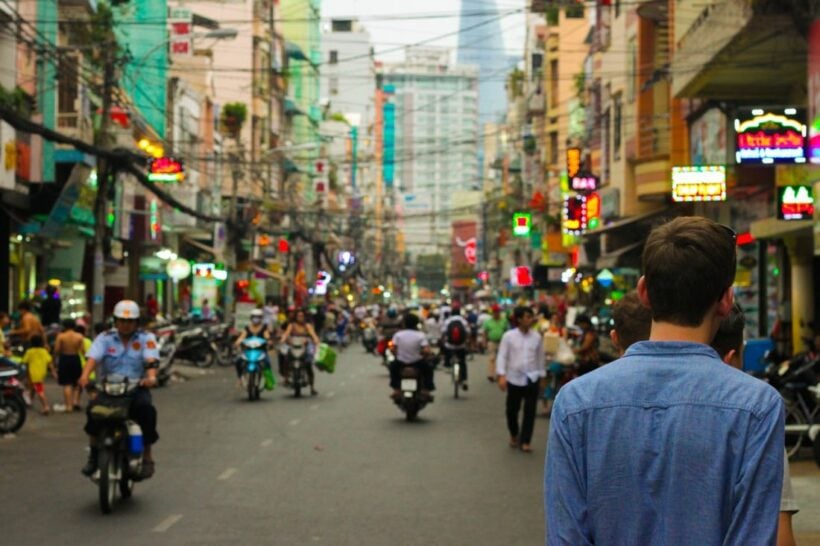 Thai Residents reports that on Sunday, Bloomberg published an article on the world's best pension systems, using information gathered from the 2019 Melbourne Mercer Global Pensions Index.
The survey looked at the pension systems of 37 countries with metrics including employee rights, savings, the number of homeowners, growth of assets, and growth of the economy. The purpose of the analysis was to determine what was needed to improve state pension systems and to gauge the level of confidence citizens had in their state pension system.
The Netherlands and Denmark were found to have the world's best state pensions, with Australia, Finland, Sweden, Norway, Singapore, New Zealand, Canada, and Chile next. Out of all 37 countries, Thailand finished last, with what the report described as an extremely ineffective and ambiguous system.
"Thailand was in the bottom slot and should introduce a minimum level of mandatory retirement savings and increase support for the poorest."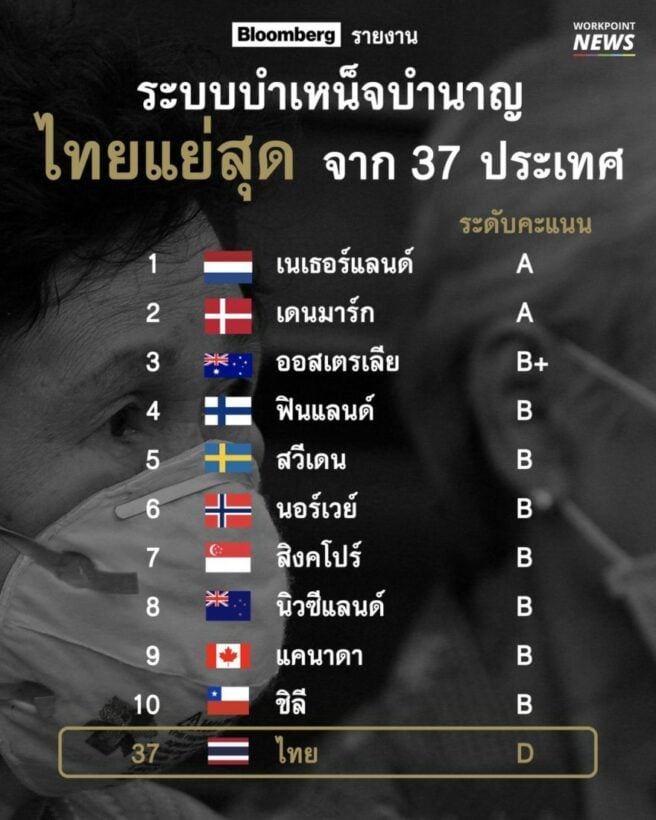 Photo: WorkpointNews
Thai Residents states that only those employed within the government system in Thailand are eligible for a pension based on salary. For most Thai citizens, pension amounts vary from 600 baht to 1,000 baht a month, depending on the recipient's age.
A report carried out by The Securities and Exchange Commission (SEC) advises Thai citizens to have at least 4 million baht saved by the time they retire, but Thai Residents reports that 60% of Thai retirees have less than 1 million baht in savings, with one in three citizens who have reached retirement age are forced to continue working in order to survive.
SOURCE: thairesidents.com
Keep in contact with The Thaiger by following our
Facebook page
.
Tax on salt content being considered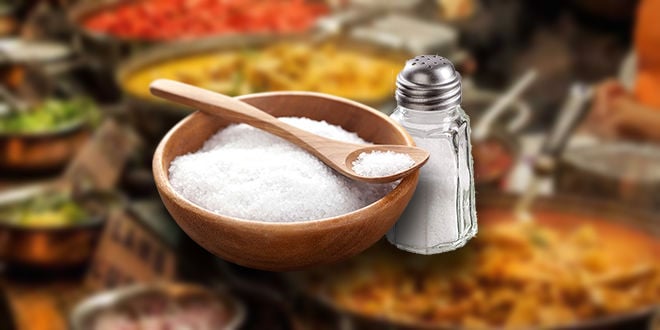 The Excise Department is considering imposing a tax on the salt content of food to encourage food producers to reduce the sodium content of snacks, instant noodles and seasoning cubes.
The director of the Office of Tax Planning said that the department is discussing a limit on the amount of sodium food can contain, in line with the standard set by the World Health Organization (WHO), which is 2,000 milligrams of salt per day.
In reality, Thai people consume an average of 1,000 milligrams per meal, making their daily intake well above WHO guidelines, according to the director.
He said any tax imposed would be at a level which would encourage food producers to reduce the sodium in their processed food without being punitive, adding that the proposal isn't intended to generate more tax revenue, but to help protect the health of consumers. Excessive sodium in the diet can lead to high blood pressure and kidney disease.
Fish sauce, soy sauce and salt would not be taxed.
SOURCE: thaipbsworld.com
Keep in contact with The Thaiger by following our
Facebook page
.
Water shortage warnings in 22 provinces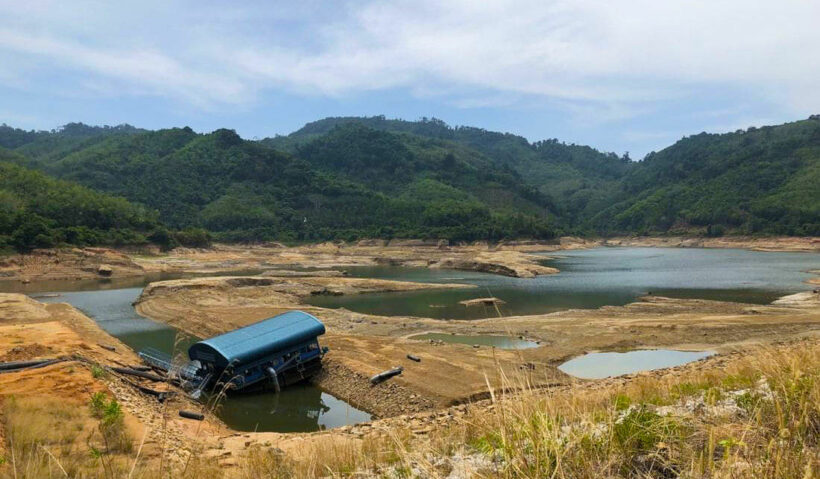 People living in 22 Thai provinces are being warned to prepare for shortages of drinking water during the upcoming dry season, due to start on November 1st.
The warning was issued by the National Water Resources Office, citing low levels in reservoirs, which are the main sources for tap water production waterworks in 22 provinces.
Areas at risk identified by the office are in northern, north-eastern, eastern and southern provinces.
Measures have been adopted by agencies charged with dealing with water shortages. including dredging water channels to allow greater volumes of water to flow into reservoirs, drilling underground wells, enlarging storage ponds and the purchase of water to supply to those in urgent need.
The Royal Irrigation Department has announced that people should use water sparingly.
There are currently about 6 billion cubic metres of usable water in reservoirs in the affected provinces, with 5 billion cubic metres reserved for consumption and ecological preservation, leaving only 1 billion cubic metres for use in agriculture.
This means farmers in the Chao Phraya river basin may not be able to grow a second crop of rice this year.
SOURCE: thaipbsworld.com
Keep in contact with The Thaiger by following our
Facebook page
.