Top 10 world's busiest flight routes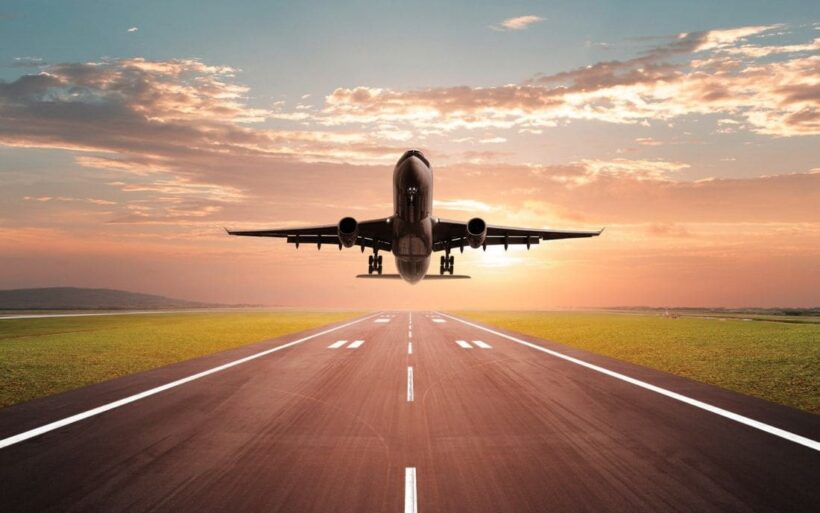 … and the rising stars
So where is the world's busiest airline route? Beijing to Shanghai? New York to Los Angeles?
Eight of the Top 10 routes are based in Asia and nine out of ten of the world's fastest-growing flight routes are also in Asia. You get the idea.
Whilst the US has the world's largest aviation market it's Asia that controls the skies when it comes to in-demand air routes, according to routesonline.com
So the busiest airline route in the world?
It's a short hop from Seoul's Gimpo Airport to the island of Jeju, located off the coast of South Korea, a mere 450 kilometre hop – about 30 minutes in the air. In 2017 more than 13.4 million people traveled the route from the South Korean capital to Jeju. The world's most popular flight route has 180 scheduled flights every day – that's one every eight minutes.

Jeju Island. The flight from Seoul is the busiest airline route in the world
Coming in number two is the one hour flight between Australia's two largest cities, Melbourne and Sydney. This route carried just over nine million passengers during 2017.
Put into perspective, the Asia-Pacific region accounts for more than 70% of the world's 100 busiest routes, measured by passenger numbers.
Japan leads the way in Asia as one of the busiest destinations in the world. Three of its domestic flight routes among the most popular. Sapporo's Chitose Airport to Tokyo Haneda Airport. Fukuoka Airport to Tokyo's Haneda and Haneda to Okinawa Naha Airport.
Hong Kong International Airport to Taipei Taoyuan Airport was named as the world's busiest international route – 6.7 million passengers flying the 802 kilometre journey in 2017.
In comparison, the popular JFK New York to Heathrow London carried just 3 million passengers last year.
You can read the full report HERE.

Melbourne to Sydney, the world's second busiest flight route
Top 10 world busiest scheduled passenger routes for 2017
1. Jeju to Seoul Gimpo – 13,460,306 passengers
2. Melbourne to Sydney Kingsford Smith – 9,090,941 passengers
3. Sapporo to Tokyo Haneda – 8,726,502 passengers
4. Fukuoka to Tokyo Haneda – 7,864,000 passengers
5. Mumbai to Delhi – 7,129,943 passengers
6. Beijing Capital to Shanghai Hongqiao – 6,833,684 passengers
7. Hanoi to Ho Chi Minh City – 6,769,823 passengers
8. Hong Kong to Taiwan Taoyuan – 6,719, 030 passengers
9. Jakarta to Juanda Surabaya – 5,271,304 passengers
10. Tokyo Haneda to Okinawa – 5,269,481 passengers
Top 10 world busiest scheduled international routes for 2017
1. Hong Kong to Taiwan Taoyuan – 6,719,030 passengers
2. Jakarta to Singapore Changi – 4,810,602 passengers
3. Hong Kong to Shanghai Pudong – 4,162,347 passengers
4. Kuala Lumpur to Singapore Changi – 4,108,824 passengers
5. Bangkok Suvarnabhumi to Hong Kong – 3,438,628 passengers
6. Dubai to London Heathrow – 3,210,121 passengers
7. Hong Kong to Seoul Incheon – 3,198,132 passengers
8. Hong Kong to Singapore Changi – 3,147,384 passengers
9. New York JFK to London Heathrow – 2,972,817 passengers
10. Hong Kong – Beijing Capital – 2,962,707 passengers
Top 10 fastest-growing scheduled air routes (year-on-year growth)
1. Bangkok Suvarnabhumi to Chiang Mai – 36.0%
2. Seoul Incheon to Kansai International – 30.3%
3. Jakarta to Kuala Lumpur – 29.4%
4. Delhi to Pune – 20.6%
5. Chengdu to Shenzhen Bao'an – 16.8%
6. Hong Kong to Shanghai Pudong – 15.5%
7. Bangkok Suvarnabhumi to Phuket – 14.9%
8. Jeddah to Riyadh King Khalid – 13.9%
9. Jakarta to Kualanamu – 13.9%
10. Kolkata to Delhi – 13.4%


Looking to jettison some items before jetsetting away or chartering a yacht? Look no further than Thaiger Classifieds where you can find and post items, work, property and more for free.

Find more Travel top 10s and top 10s in Thailand on The Thaiger.

Enterprising young Cambodian impresses with multi-lingual skills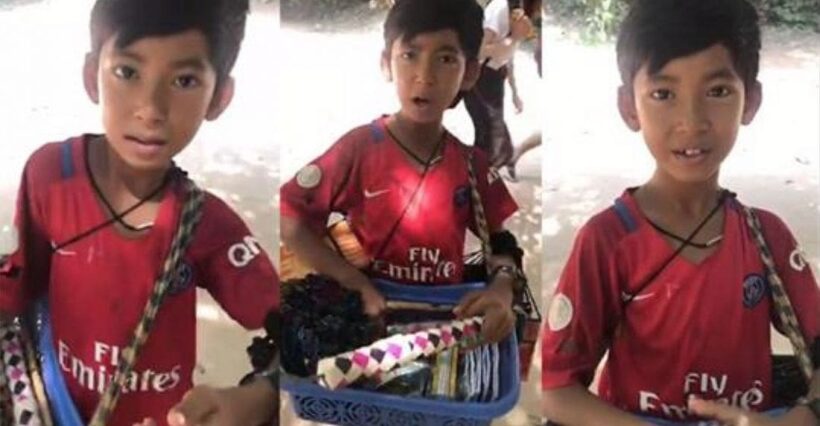 Young vendors become very resourceful at extracting money from tourists. All in the quest of making an honest living and bringing some money to their families. This young boy seems to have knowledge of at least seven languages, obviously representing the most popular languages spoken by the tourists he speaks to during his daily rounds.
Netizens are impressed by his talents but some are saying that the boy has to develop this skill in order to survive. A translation follows some of the many languages he is able to use in his daily work. Let's hope he gets the opportunity to use his skills in a prosperous career in the future.
We'll take five of whatever you're selling!
New additions to the Thailand Michelin foodie guide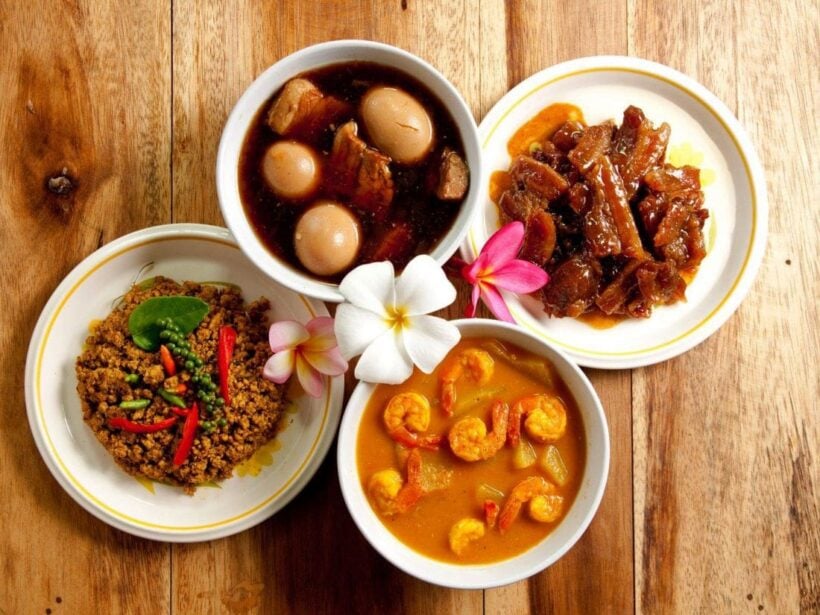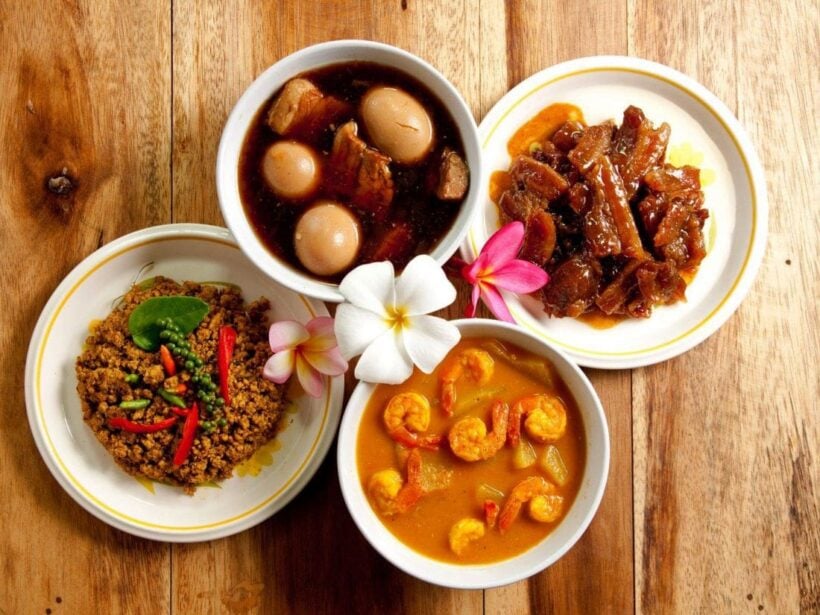 by Khetsirin Pholdhampalit
Thai street food eatery Jay Fai has retained its one Michelin star for the second consecutive year and the legendary Thai restaurant Methavalai Sorndaeng is among the new 10 additions to have been awarded one star, according to the announcement of eateries making it the second edition of Michelin Guide Bangkok.
No restaurant has achieved the coveted highest three-star rating.All three two-starred restaurants in the inaugural edition, namely Gaggan, Le Normandie and Mezzaluna have retained their stars, while Suhring has been upgraded from one to two stars.

The little red guide has been extended to cover the best dining venues in the Southern provinces of Phuket and Phang Nga for its 2019 edition.

However, Pru restaurant in Phuket is the only restaurant in the two Southern provinces to have been awarded one star.

The other 14 restaurants in both cities, such as the famous venues of Raya and Chomchan received Bib Gourmand awards for being 'good value for money'.

In addition to Methavalai Sorndaeng and Pru, other new one-starred additions include Le Du, Gaa, Canvas, R.Haan, Saawan, Sorn, Ruen Panya, and Suan Thip.

Dining venues in Bangkok's neighbouring provinces of Nonthaburi, Pathum Thani, Nakhon Pathom, Samut Sakhon and Samut Prakan are also covered in this new edition.

ORIGINAL STORY: The Nation
Plain packaging for cigarettes being introduced to discourage smoking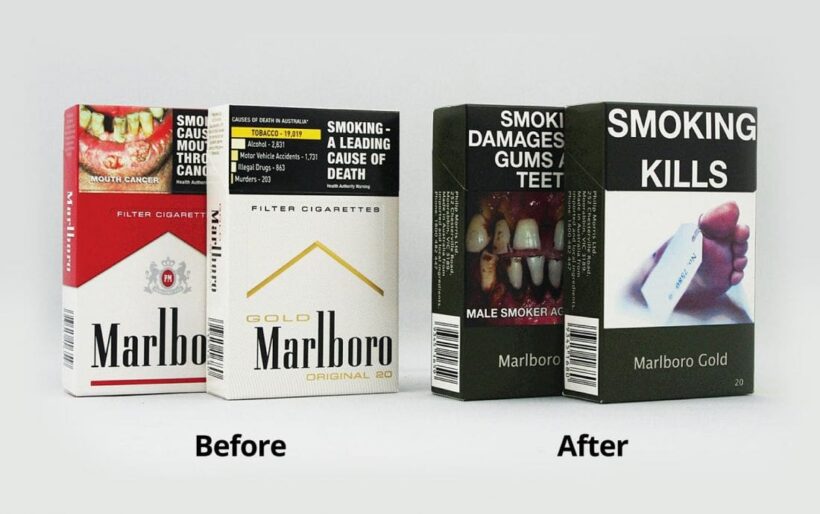 PHOTO: Example of the changes to cigarette packaging now being implemented in Thailand
In the moves to modify polices relating to smokers in Thailand, some of the new legislation is directed towards manufacturer packaging
Cigarette packets will soon be plain and much less attractive under the new regulations approved by the National Tobacco Products Control Committee.
Public Health Minister Piyasakol Sakolsattayathorn says that the plain packaging will replace the current packaging. They say the current guidelines have been used for more than five years and become 'familiar' with smokers to the extent that it is 'no longer effective' in discouraging people from smoking or making people recognise the health threats from cigarette smoking.
He says the plain packaging will be standard and applied to all brands of cigarette. He added that colorful or appealing packaging will not be allowed as it is regarded as marketing of cigarettes.
The Minister says that the introduction of plain packaging regulation would make Thailand the first country in Asia and the eleventh in the world that adopts this kind of 'negative' packaging to discourage cigarette smoking. Australia was the first country to enforce plain packaging; the most recent country was Mauritius.
Dr Chayanan Sitthiboot, director of the Tobacco Consumption Control Office, says cigarette manufacturers have one year to prepare for the new packaging.