Top 10 world's busiest flight routes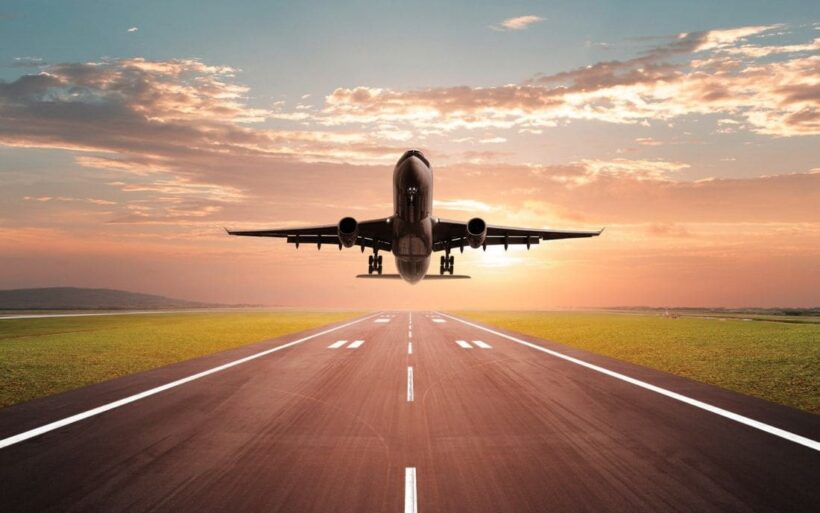 … and the rising stars
So where is the world's busiest airline route? Beijing to Shanghai? New York to Los Angeles?
Eight of the Top 10 routes are based in Asia and nine out of ten of the world's fastest-growing flight routes are also in Asia. You get the idea.
Whilst the US has the world's largest aviation market it's Asia that controls the skies when it comes to in-demand air routes, according to routesonline.com
So the busiest airline route in the world?
It's a short hop from Seoul's Gimpo Airport to the island of Jeju, located off the coast of South Korea, a mere 450 kilometre hop – about 30 minutes in the air. In 2017 more than 13.4 million people traveled the route from the South Korean capital to Jeju. The world's most popular flight route has 180 scheduled flights every day – that's one every eight minutes.

Jeju Island. The flight from Seoul is the busiest airline route in the world
Coming in number two is the one hour flight between Australia's two largest cities, Melbourne and Sydney. This route carried just over nine million passengers during 2017.
Put into perspective, the Asia-Pacific region accounts for more than 70% of the world's 100 busiest routes, measured by passenger numbers.
Japan leads the way in Asia as one of the busiest destinations in the world. Three of its domestic flight routes among the most popular. Sapporo's Chitose Airport to Tokyo Haneda Airport. Fukuoka Airport to Tokyo's Haneda and Haneda to Okinawa Naha Airport.
Hong Kong International Airport to Taipei Taoyuan Airport was named as the world's busiest international route – 6.7 million passengers flying the 802 kilometre journey in 2017.
In comparison, the popular JFK New York to Heathrow London carried just 3 million passengers last year.
You can read the full report HERE.

Melbourne to Sydney, the world's second busiest flight route
Top 10 world busiest scheduled passenger routes for 2017
1. Jeju to Seoul Gimpo – 13,460,306 passengers
2. Melbourne to Sydney Kingsford Smith – 9,090,941 passengers
3. Sapporo to Tokyo Haneda – 8,726,502 passengers
4. Fukuoka to Tokyo Haneda – 7,864,000 passengers
5. Mumbai to Delhi – 7,129,943 passengers
6. Beijing Capital to Shanghai Hongqiao – 6,833,684 passengers
7. Hanoi to Ho Chi Minh City – 6,769,823 passengers
8. Hong Kong to Taiwan Taoyuan – 6,719, 030 passengers
9. Jakarta to Juanda Surabaya – 5,271,304 passengers
10. Tokyo Haneda to Okinawa – 5,269,481 passengers
Top 10 world busiest scheduled international routes for 2017
1. Hong Kong to Taiwan Taoyuan – 6,719,030 passengers
2. Jakarta to Singapore Changi – 4,810,602 passengers
3. Hong Kong to Shanghai Pudong – 4,162,347 passengers
4. Kuala Lumpur to Singapore Changi – 4,108,824 passengers
5. Bangkok Suvarnabhumi to Hong Kong – 3,438,628 passengers
6. Dubai to London Heathrow – 3,210,121 passengers
7. Hong Kong to Seoul Incheon – 3,198,132 passengers
8. Hong Kong to Singapore Changi – 3,147,384 passengers
9. New York JFK to London Heathrow – 2,972,817 passengers
10. Hong Kong – Beijing Capital – 2,962,707 passengers
Top 10 fastest-growing scheduled air routes (year-on-year growth)
1. Bangkok Suvarnabhumi to Chiang Mai – 36.0%
2. Seoul Incheon to Kansai International – 30.3%
3. Jakarta to Kuala Lumpur – 29.4%
4. Delhi to Pune – 20.6%
5. Chengdu to Shenzhen Bao'an – 16.8%
6. Hong Kong to Shanghai Pudong – 15.5%
7. Bangkok Suvarnabhumi to Phuket – 14.9%
8. Jeddah to Riyadh King Khalid – 13.9%
9. Jakarta to Kualanamu – 13.9%
10. Kolkata to Delhi – 13.4%


Looking to jettison some items before jetsetting away or chartering a yacht? Look no further than Thaiger Classifieds where you can find and post items, work, property and more for free. Be sure to check out YonderTours for things to do in Thailand and tours across the country.

Find more Travel top 10s and top 10s in Thailand on The Thaiger.
Mummy makeovers rising trend in medical tourism market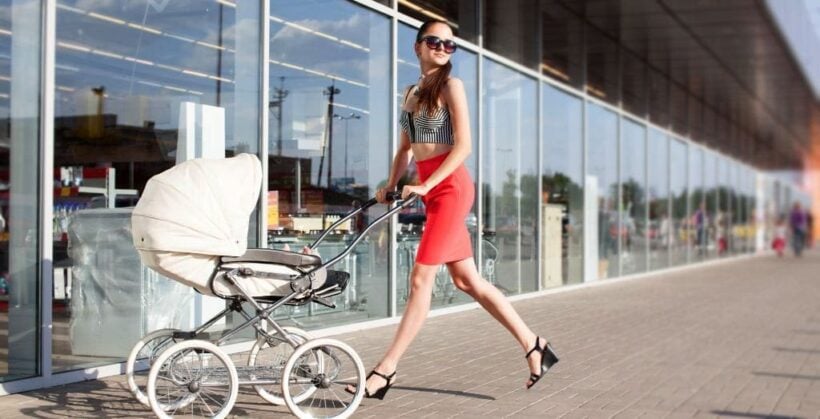 Mummy makeovers in Thailand? You may not have heard about this phenomenon but it's a real thing in the medical tourism market.
Thanks to Thailand's burgeoning medical tourism sector, more and more women are going under the knife to regain their pre-pregnancy stomach. Opting for lavish trips to South East Asia, female patients are travelling to Thailand for numerous treatments as part of this 'mummy makeover'.
From tummy tucks and breast augmentation to liposuction, new mums will not stop at anything to achieve the ultimate look. Darren Lyons from MyMediTravel explains…
"Due to sagging and drooping post-pregnancy, many ladies are searching for top-quality surgeons alongside first-rate medical care in an exotic destination."
"Thailand ticks all the medical tourism boxes with patients spending in excess of $10,000 on numerous procedures as part of this emerging mummy makeover craze. As a result, it gives women greater confidence and the ability to obtain their previous figure."
There are various reasons why mummy makeovers in Thailand are proving popular. If exercise and diet have worked fighting the flab, excess skin can then be a major issue especially around the abdomen and breast area.
Together with stretch marks, pregnancy as well as labor can have a profound effect on a woman's shape. Whether it's a natural or Caesarean birth, many choose to undergo extensive procedures to obtain their pre-baby appearance. 
Delving a little deeper reveals interesting information about what mummy's actually want. Mum's certainly the word as surgeons claim women mainly opt for breast lifts with implants or just a simple breast lift to regain their former look before giving birth.
Tummy tucks (abdominoplasty), labiaplasty, buttock reshaping, varicose vein removal and transferal of fat from the abdomen to the face already feature on a growing list of mummy makeover demands. Mum's are even requesting skin and laser peels to restore their previous complexion which is usually lost via hormonal changes during pregnancy.
But, before any procedure is undertaken, patients are normally advised to wait six months after giving birth.
One of the main reasons is that abdominal tissues are far too relaxed immediately after birth to achieve any long-lasting results. Mum's are advised to wait for this specific time period so that tissues can return to as normal condition as possible, leading to better results. 
As with every invasive treatment, mummy makeovers carry certain issues such as being emotionally drained, whilst others may experience bruising and scarring. In addition, the removal of excess skin may lead to surgeons requiring to create a new belly button altogether.
Nevertheless, this has not stopped sharp interest from overseas patients. In fact, there has been growing demand among Australasian companies for mummy makeovers with more than a 120% increase in demand.
Mummy makeovers are here to stay and has not dampened the spirits of post-baby mums with cost-effective treatments, high standards of medical care and luxury facilities taking precedence. Despite A-list celebs flaunting their post-pregnancy figures, this yearning for the ideal pre-pregnancy body is a worthwhile makeover that many women are willing to pay for.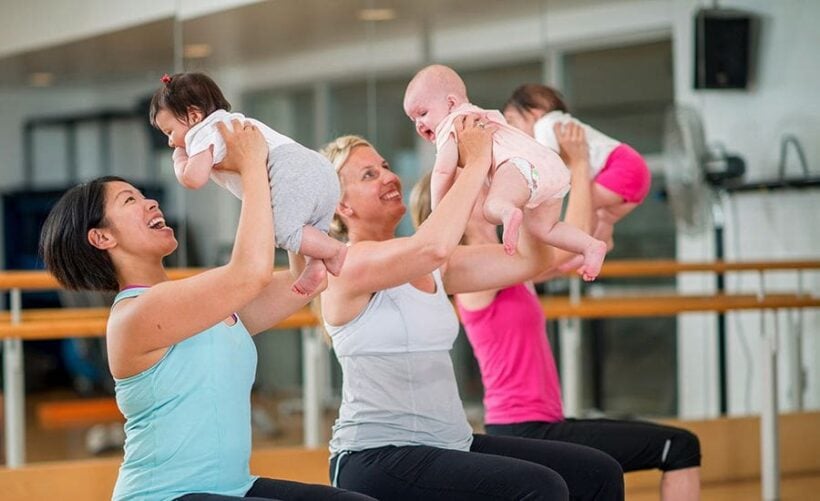 Siam Songkran Festival lights up this year's Songkran in Bangkok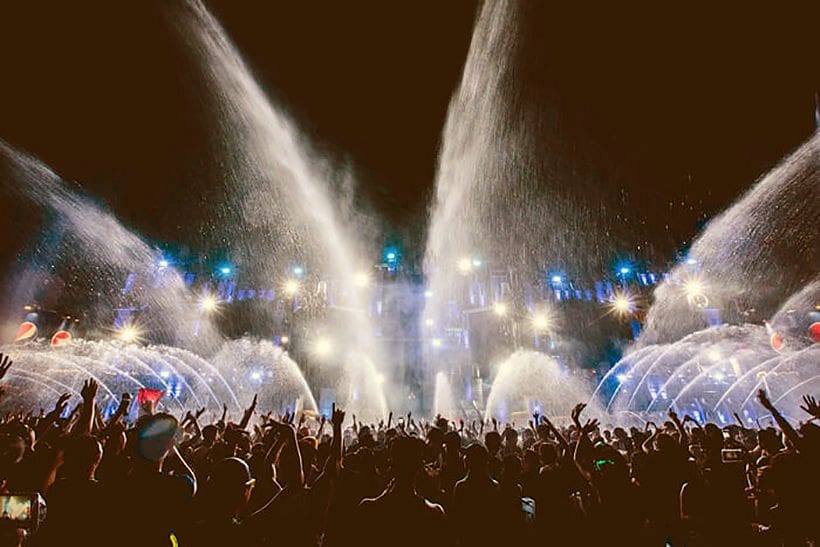 Sick of running around Bangkok with your 200 baht Tesco water pistol? Combine the annual water festival with a world class music festival instead.
Welcome to Siam Songkran, Thailand's newest four-day Songkran festival set to be held April 12 – 15 at Bangkok's largest city centre entertainment zone, SHOW DC Arena.
A time of tradition, Songkran is also a time of fun with family and friends, and Siam Songkran is set to blend Thai and Western cultures with a packed music and entertainment program and the largest water fight in Bangkok.
Held over four days with four outdoor zones and two huge stages showcasing live music from the biggest acts in Thailand and around Asia. Headliners include Yellow Claw, Afrojack, Coone and Crisis Era, while many others will perform such as Dolf, Zatox, Darren Styles and more.
#SIAMSongkran tickets can be purchased online at www.siamsongkran.com and range from 1,500 baht for a single day pass, to 6,400 baht for a VIP 4 Day Pass. For those looking for the ultimate festival experience, special VVIP Packages are available from 100,000 baht (for 6 pax) to 385,000 baht – the first festival pack with a pool suite.
Powered by SHOW DC, Clubbing Asia, One and Zaap, Siam Songkran will take place April 12 – 15 at SHOW DC.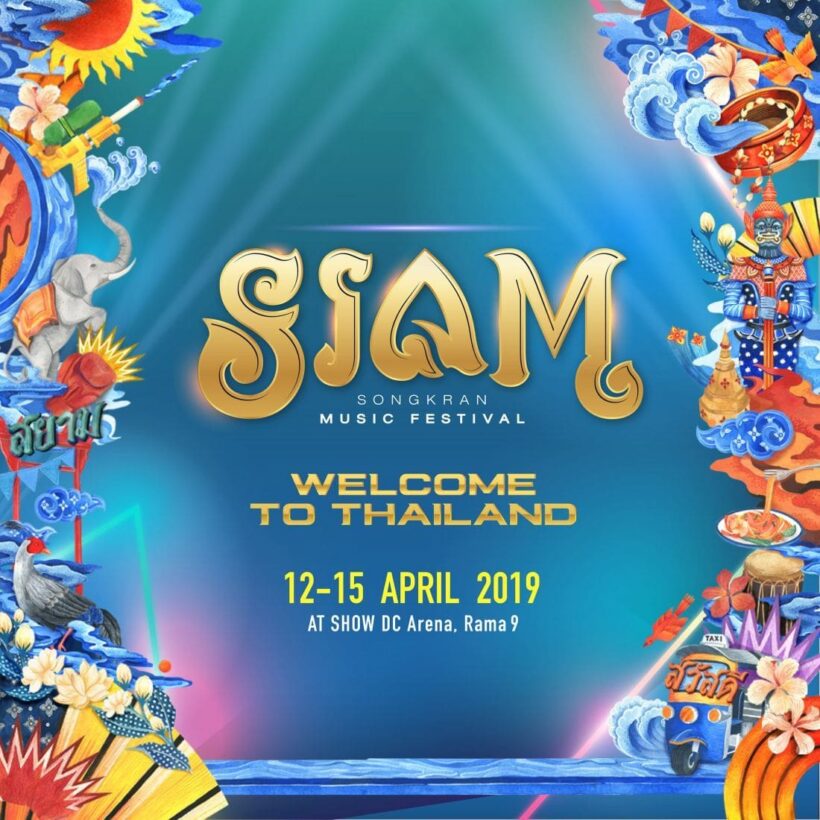 Link for further details HERE.
Six per cent of Thai university students have attempted suicide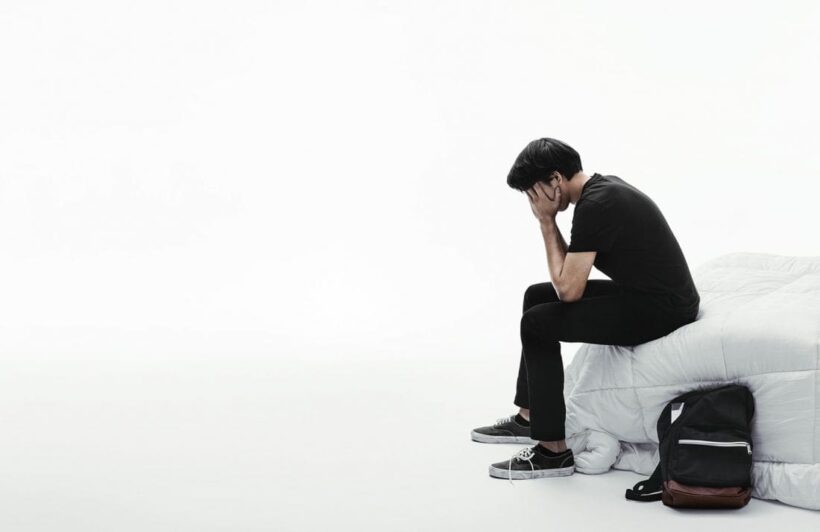 Recent research reveals a disturbing finding that over 6 per cent of university students have attempted suicide.
The study findings have been highlighted after several students killed themselves in recent weeks.
"From research on university students' depression during the past three to four years, it can be concluded that 6.4 per cent of students turned suicidal and tried to take their own life," said Asst Professor Dr Piyawan Visessuvanapoom, lecturer at the Chulalongkorn University's Faculty of Education.
The studies were both in Thailand and overseas, she added.
According to the research, most student suicide attempts were in dormitories or homes.
The common triggers for the actions were quarrels with someone very close, learning problems and relationship issues.
"Health problems, anxiety, stress and poor ties with parents and friends contribute to depression," Piyawan said.
"Given that half of university students' lives were about studies, lecturers could play a role in preventing a descent into depression."
"Lecturers should understand that students are diverse. When a group of students cannot do something, try to understand them and see how you can help."
Asst Professor Dr Nattasuda Taephant, who heads the Centre for Psychological Wellness, explained that everyone becomes sad from time to time.
"But if sadness is prolonged, a person may sink into depression."
Nattasuda said academic results that were below expectations, plus money problems, soured romantic ties or friendships, or the sudden loss of something important could upset students' lives and drive them into depression.
"The depressed tend to view the world and their situation negatively. Their past experiences affect their interpretation of what they are facing," she said.
She said those with depression tended to keep themselves away from others, lose interest in their studies and become suicidal.
"What the depressed want most is someone who agrees to listen and think for them. Lecturers, friends and family members can improve their emotional wellbeing," she said.
She said parents in particular should avoid any suggestion that they do not accept their children's mistakes.
In serious cases, he recommended that the depressed seek counselling from experts.
If you or anyone you know is in emotional distress, please contact the Samaritans of Thailand 24-hour hotline: 02 713 6791 (English), 02 713 6793 (Thai) or the Thai Mental Health Hotline at 1323 (Thai).
SOURCE: The Nation