Top 10 world's busiest flight routes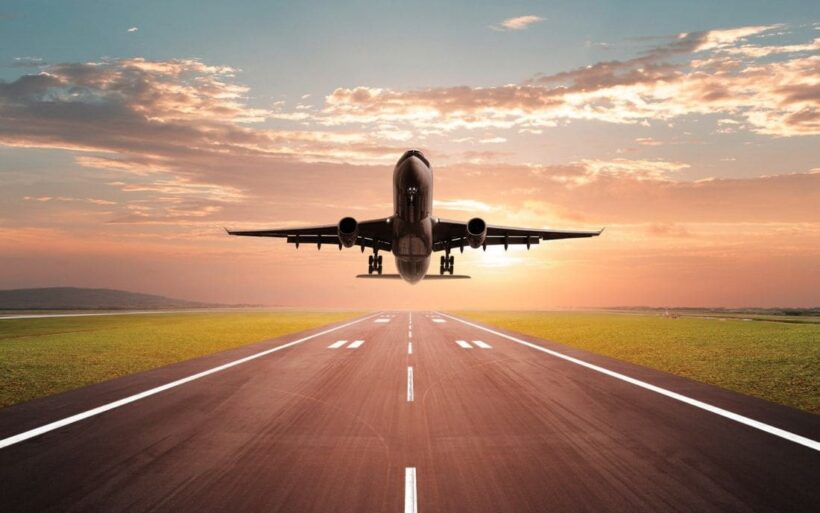 … and the rising stars
So where is the world's busiest airline route? Beijing to Shanghai? New York to Los Angeles?
Eight of the Top 10 routes are based in Asia and nine out of ten of the world's fastest-growing flight routes are also in Asia. You get the idea.
Whilst the US has the world's largest aviation market it's Asia that controls the skies when it comes to in-demand air routes, according to routesonline.com
So the busiest airline route in the world?
It's a short hop from Seoul's Gimpo Airport to the island of Jeju, located off the coast of South Korea, a mere 450 kilometre hop – about 30 minutes in the air. In 2017 more than 13.4 million people traveled the route from the South Korean capital to Jeju. The world's most popular flight route has 180 scheduled flights every day – that's one every eight minutes.

Jeju Island. The flight from Seoul is the busiest airline route in the world
Coming in number two is the one hour flight between Australia's two largest cities, Melbourne and Sydney. This route carried just over nine million passengers during 2017.
Put into perspective, the Asia-Pacific region accounts for more than 70% of the world's 100 busiest routes, measured by passenger numbers.
Japan leads the way in Asia as one of the busiest destinations in the world. Three of its domestic flight routes among the most popular. Sapporo's Chitose Airport to Tokyo Haneda Airport. Fukuoka Airport to Tokyo's Haneda and Haneda to Okinawa Naha Airport.
Hong Kong International Airport to Taipei Taoyuan Airport was named as the world's busiest international route – 6.7 million passengers flying the 802 kilometre journey in 2017.
In comparison, the popular JFK New York to Heathrow London carried just 3 million passengers last year.
You can read the full report HERE.

Melbourne to Sydney, the world's second busiest flight route
Top 10 world busiest scheduled passenger routes for 2017
1. Jeju to Seoul Gimpo – 13,460,306 passengers
2. Melbourne to Sydney Kingsford Smith – 9,090,941 passengers
3. Sapporo to Tokyo Haneda – 8,726,502 passengers
4. Fukuoka to Tokyo Haneda – 7,864,000 passengers
5. Mumbai to Delhi – 7,129,943 passengers
6. Beijing Capital to Shanghai Hongqiao – 6,833,684 passengers
7. Hanoi to Ho Chi Minh City – 6,769,823 passengers
8. Hong Kong to Taiwan Taoyuan – 6,719, 030 passengers
9. Jakarta to Juanda Surabaya – 5,271,304 passengers
10. Tokyo Haneda to Okinawa – 5,269,481 passengers
Top 10 world busiest scheduled international routes for 2017
1. Hong Kong to Taiwan Taoyuan – 6,719,030 passengers
2. Jakarta to Singapore Changi – 4,810,602 passengers
3. Hong Kong to Shanghai Pudong – 4,162,347 passengers
4. Kuala Lumpur to Singapore Changi – 4,108,824 passengers
5. Bangkok Suvarnabhumi to Hong Kong – 3,438,628 passengers
6. Dubai to London Heathrow – 3,210,121 passengers
7. Hong Kong to Seoul Incheon – 3,198,132 passengers
8. Hong Kong to Singapore Changi – 3,147,384 passengers
9. New York JFK to London Heathrow – 2,972,817 passengers
10. Hong Kong – Beijing Capital – 2,962,707 passengers
Top 10 fastest-growing scheduled air routes (year-on-year growth)
1. Bangkok Suvarnabhumi to Chiang Mai – 36.0%
2. Seoul Incheon to Kansai International – 30.3%
3. Jakarta to Kuala Lumpur – 29.4%
4. Delhi to Pune – 20.6%
5. Chengdu to Shenzhen Bao'an – 16.8%
6. Hong Kong to Shanghai Pudong – 15.5%
7. Bangkok Suvarnabhumi to Phuket – 14.9%
8. Jeddah to Riyadh King Khalid – 13.9%
9. Jakarta to Kualanamu – 13.9%
10. Kolkata to Delhi – 13.4%


Looking to jettison some items before jetsetting away or chartering a yacht? Look no further than Thaiger Classifieds where you can find and post items, work, property and more for free.

Find more Travel top 10s and top 10s in Thailand on The Thaiger.
Thai Airways charges British passenger 80,000 baht for extra luggage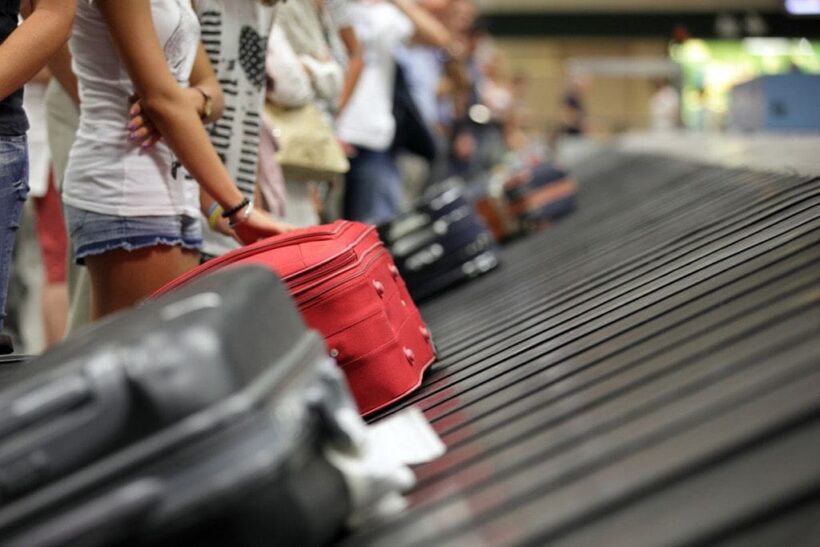 PHOTO: Thai Airways
A British expat has been charged a whopping 79,825.13 baht by Thai Airways for extra luggage on a flight to London from Bangkok.
The report was posted by Thai Visa.
The incident occurred when the man in question (who is not named) was on the Thai Airways website purchasing 20kg extra luggage each way, and was quoted 975.90 Thai baht, a reasonable price. But when the automatic receipt was generated and the man was shocked to find out that the transaction had been processed by Thai Airways in British pounds, not Thai Baht.
The cost of the original ticket was of 544 Pounds ( 22,234.08 baht) and now he had been charged 1,951.80 POUNDS (79,825.13 baht) for the luggage.
The 'victim' logged into his Barclays mobile banking App to find that the transaction was there and still pending. The situation was made worse when the man called customer service at Thai Airways, who he says 'did nothing to help him'.
On the phone with the airline, he says that they were 'absolutely awful', rude, dismissive, and even told him 'you have to pay'. When he asked the airline for a refund they weren't willing to acknowledge the problem or even investigate. He tried to explain to them that there must be a glitch in their system as the currency has changed without the price being adjusted.
With no help from Thai Airways it was the man's bank who were more rational and could see that this was a suspicious charge. Barclay's flagged the transaction as fraudulent, which triggered an instant insurance claim, and had the man refunded the full amount back to this account.
The insurance company will now pursue claims against Thai Airways to recover the amount.
"They've made it completely clear that they don't give a sh*t about their customers. 80,000 baht for one bag is just madness! A grain of common sense was all that was needed to resolve this amicably, but Thai Airways would rather steal from returning customers than help them. I will never use Thai Airways again, and I will warn everyone of their unethical practices and lack of integrity."
Over to you Thai Airways…
SOURCE: Thai Visa 
Thailand Tourism Festival 2019 showcasing Thailand to Thais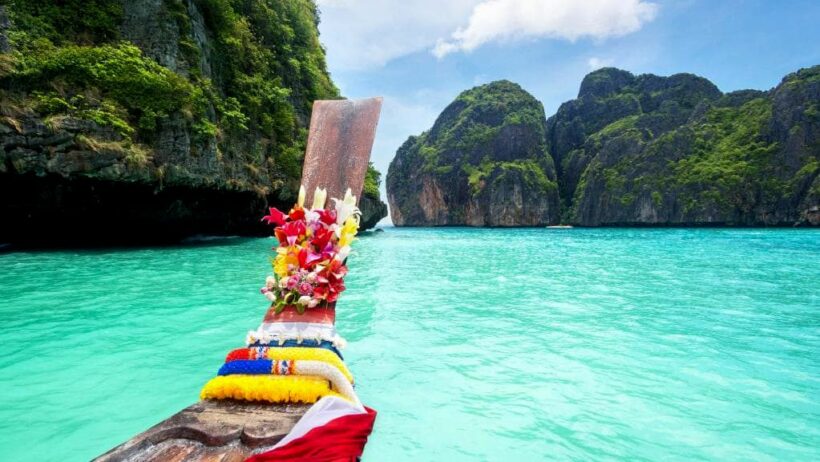 The Tourism Authority of Thailand will host the 39th edition of Thailand Tourism Festival at Bangkok's Lumpini Park from January 23-27. This year the festival features five 'tourism villages' representing different regions of Thailand plus two additional zones of activity.
Central Region Zone – presents the heritage of old Siam through a traditional Thai house and the former rural way of life back in the days through demonstrations, such as, traditional garland making.
Northern Zone – showcases the beautiful hand-woven cotton and silk textiles the region is famous for, presenting the intricate patterns. The zone reflects the artistic nature of the people of the North plus a range of contemporary arts inspired by the region.
Southern Zone – presenting new perspectives of the South that go beyond the beaches and islands including the secondary cities such as Surat Thani and Phatthalung, the hidden gems in major cities like Phuket's Peranakan and arts in the three southernmost provinces.
Northeastern (Isan) Zone – brings Thailand's more vibrant cuisine to life. Food is one major inspiration for travelling to this region, linking it with traditional festivals and cultural values while promoting its three main tourism clusters: North Isan, Central Isan and South Isan.
Eastern Zone – presenting new perspectives of the East under a 'more fun' concept through replicas of landmarks most synonymous with the region in combination with three dedicated corners for 3D photography backdrops reflecting the region's identity.
Perhaps most importantly, there is also a 'Reduce-Reuse-Recycle' waste initiative zone to help raise awareness and promote responsible and sustainable tourism through various activities, games and more.
And TAT Studio provides daily live broadcasts of the Thailand Tourism Festival2019 in all formats: news reports, special scoops, interviews plus activities and performances. It comprises a live digital TV studio, a 1672 traveller companion information centre, an 'Or Sor Tho' magazine section, and virtual reality games and lucky draws.
For more information, call the TAT contact centre on 1672.
'The Cave' due out mid year – First cave rescue film to reach cinemas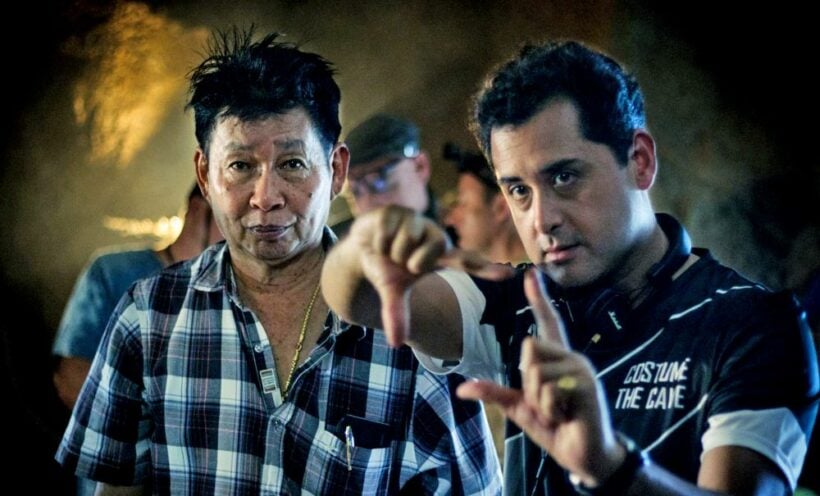 PHOTO: Thai-born director Tom Waller on location during the filming of "The Cave" in central Thailand – AFP
A Thai-born director, Tom Waller,  who reportedly took only a few weeks to shoot the first film about the dramatic Tham Luang cave rescue of the Mu Pa football team in Chiang Rai's Mae Sai district, says his focus was on authenticity and the mission's "unsung" heroes.
AFP reports that book publishers and Hollywood studios are still  jostling to make their versions of the saga that unfolded in the middle of last year.
Tom Waller says "The Cave", which is aiming for Thai release for the July anniversary of the operation, will be a "genuine" retelling of the gripping mission to extract the 12 boys and their coach from the waterlogged Tham Luang cave.
Its cast features more than a dozen of the real-life rescue heroes as well as extras such as the cooks who provided food round-the-clock food as officials and the world's media massed at the cave entrance.
The Mu Pa "Wild Boars" spent more than a fortnight trapped in the dark before divers rescued them in an mission of unprecedented complexity — diving the boys out through twisting passageways while they were heavily sedated.
Waller, a Thai citizen with an Irish father and whose work includes "The Last Executioner", said he did not immediately think he would take on the project despite its real-life dramatic arc.
Read the rest of the article HERE.