Criminal Court agrees to consider extradition of Bahraini footballer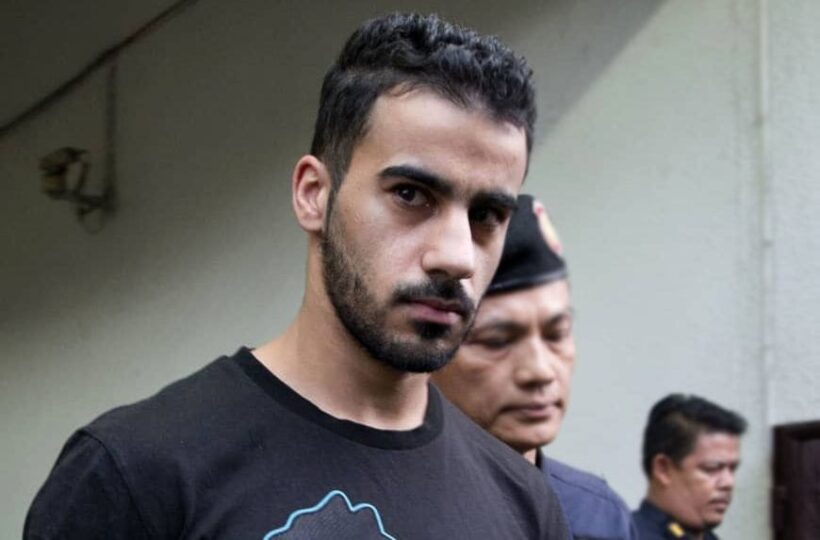 The Criminal Court says it has agreed to consider the public prosecutors' request to extradite former Bahrain national footballer Hakeem al-Araibi to his home country.
The footballer currently holds Australian residency.
The request was made after Bahrain supplied prosecutors with evidence and documents accusing al-Araibi of arson and possession of weapons. Bahrain had issued an arrest warrant for the footballer in 2011.
Al-Araibi was arrested in December as he was transiting to Australia via Suvarnabhumi Airport with his wife. It was reported that Bahrain, after learning of his stop in Bangkok, had asked Thailand to arrest him.
The footballer's arrest caught international attention as he holds refugee status and is under the protection of Australia.
The Australian government, its football association, FIFA as well as human rights organisations have been pushing for al-Araibi's immediate release.
The footballer has been begging the Australian government to "keep fighting for me" and stop his extradition over charges that his supporters claim are politically motivated. He is currently under detention pending the time-consuming extradition trial.
Meanwhile, sources recently revealed that it was Australia that had alerted Bahrain about the footballer's trip, however Australian authorities backtracked after his arrest hit headlines.
SOURCE: The Nation


Read more headlines, reports & breaking news in Bangkok. Or catch up on your Thailand news.
Woman survives eight floor plunge into a condo car park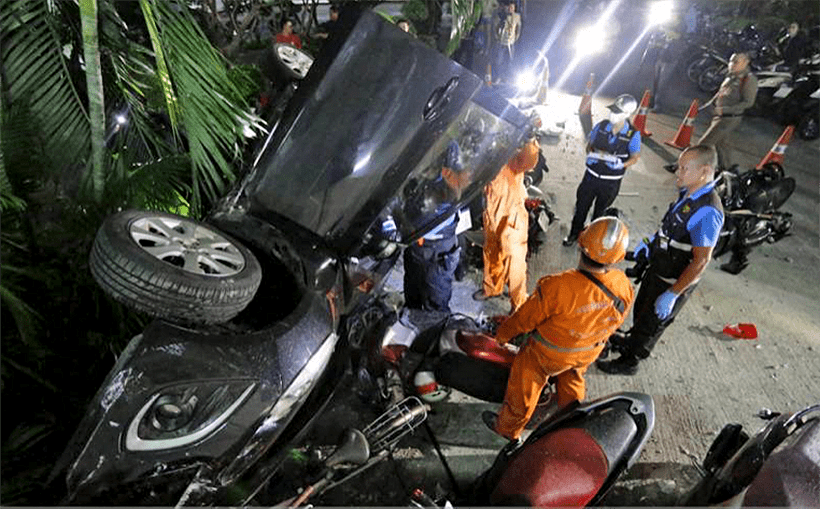 A woman has been injured after her car plunged from the eighth floor of a condo car park in Bangkok's Bang Koh Laem district.
The car had fallen from the nine-floor car park building of the Phraram 3 Residence condominium on Rama III road around 11pm last night (Monday). The driver was identified as 40 year old Rungthip Thongchanreed.
Daily News report that rescuers and police arrived to find the woman unconscious in the upside-down car. The airbags had deployed.
She was rushed to the Charoen Krung Pracharak Hospital and regained consciousness there. Doctors say she is now in a stable condition.
Police say her car hit the 50cm high concrete barrier. It collapsed on impact and allowed her car to career over the edge and into the car park eight floors below. Her car also landed on four motorcycles that were parked below.
Police say that tyre marks indicate that the car's brakes had been applied before her car hit the wall. Police believe the woman was reversing to park but accidentally hit the wall.
A resident of the condo, Nopparat Weksungnone, said he heard a loud noise at 11pm and went out on his balcony to check. He saw the car crashed below, called police and rushed down to help the woman.
Police say the fact that she was wearing her seat belt and that the air bag deployed probably saved her life.
The owners of the four motorcycles damaged in the crash will be able to file a civil lawsuit while the car park would be inspected to check if it was constructed according to the building codes and the approved plan.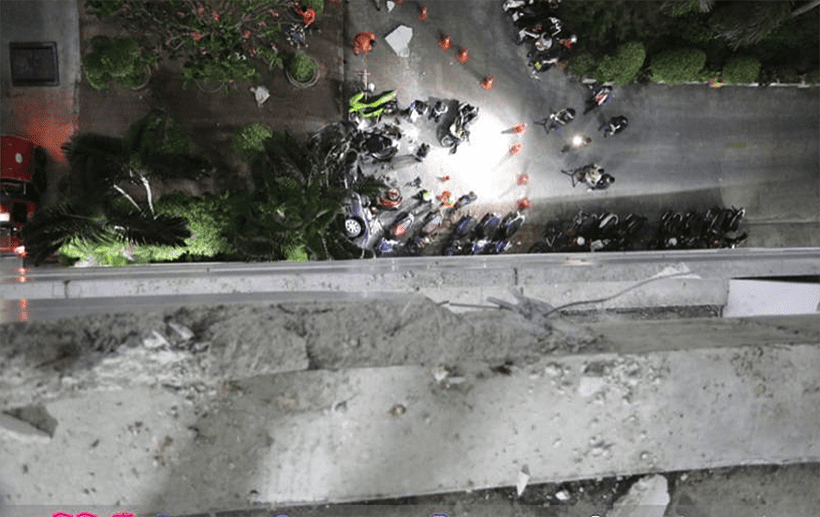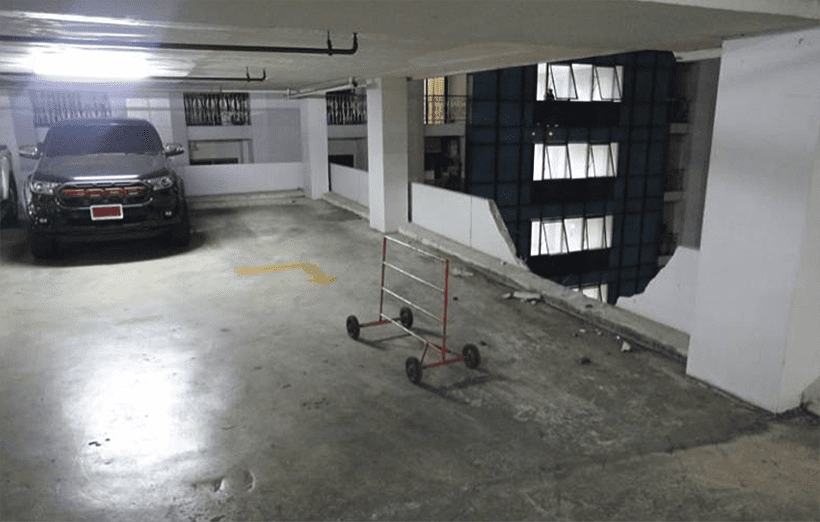 SOURCE: Daily News
Motorcycle taxi driver takes daughter along for the ride after wife kicked them out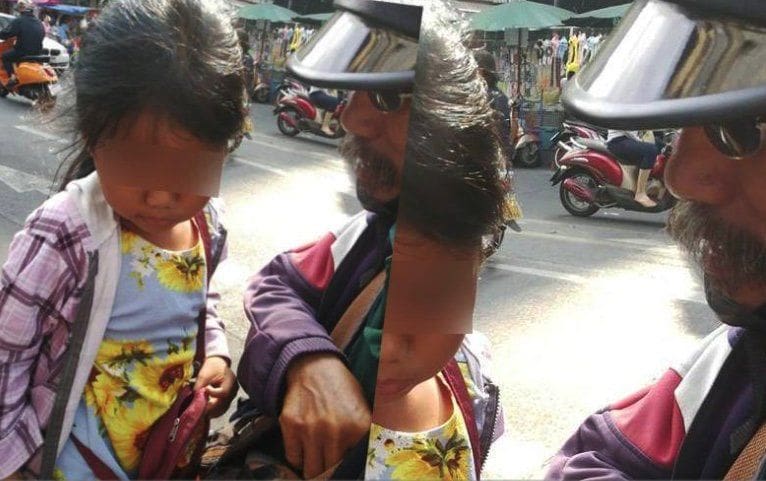 PHOTO: Daily News
The story of a motorcycle taxi driver who says his wife kicked him and their daughter out of the house has gone viral in local social media.
He says he had paid the mortgage for eight years but the house was in her name and she now had another man. So he left with his eight year old daughter who he loves dearly to start a new life.
The story broke, according to Daily News, after a woman called Nuanjan Panyasapsin hired the motorcycle taxi drive on an App for a journey from Sathorn to Sampeng in Bangkok.
54 year old Somchart Thammathino told the story to his passenger as his daughter sat in front of him on the journey through the Bangkok traffic. The man told her that his daughter goes everywhere with him traveling between 100-200 kilometres a day on the bike when she's on holidays.
Daily News met up with Somchart who confirmed the story saying people didn't seem to mind having another passenger going along for the ride.
He says he is determined invest money each week for his daughter's future and will do everything he can for her.
SOURCE: Daily News
Immigration staff on alert after Thai jeweller bludgeoned to death in Bangkok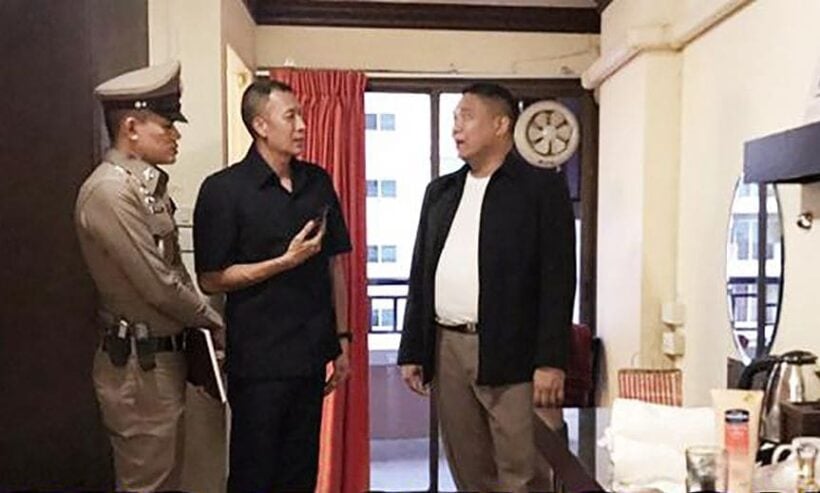 PHOTO: Thai Rath
Thai border staff have been alerted after a female Thai jeweller was found bludgeoned to death in a Lat Phrao hotel room yesterday, in the northern Bangkok suburbs.
CCTV indicates that a likely suspect is a South African man seen going into the woman's room.
Thai Rath reports that 35 year old Susama Reunrit from Kanchanaburi was found wrapped in a blanket on the floor by her bed in her room on the 6th floor of the hotel in Lat Phrao, Soi 130.
She had bludgeoned in the head.
Earlier the cashier had called to the room as it was time to pay. Customer service had contacted a man from the Netherlands who was a friend of Susama in an adjoining room. They used a spare key to enter her room only to find her dead body and call police.
Investigations show that Susama checked into the hotel at 9.50 pm on Saturday night then went out to eat. She returned at 4 am.
At 8 am a 38 year old man called Mzwakhe Memela from South Africa was seen on CCTV going into her room. He left the room at 8.45 am. No one else was seen going in or out of the room.
Lat Phrao police contacted immigration police as the hunt for the South African man began.
SOURCE: Thai Rath