Top 10 world locations where people go to play

Where do people travel in the world for 'play', not business? Mastercard unveils the Top Ten locations where people travel to play.
International travel continues to grow at an incredible rate, transforming local economies and enabling people to broaden their horizons – whether they travel for work or for play. Building on nearly a decade of insight into international travel trends, Mastercard today releases its Global Destination Cities Index: 'Play' – a look at the international destinations with the highest concentration of visitors travelling for relaxation and leisure, not business.
Punta Cana in the Dominican Republic leads the list of top ten places where more than 90 percent of overnight visitor travel in 2017 was for purposes beyond business – such as vacation or family visits. The list also includes several lesser-known destinations that cater to eco-tourists, history buffs, beach goers and adventure seekers.
Phuket was listed 10th among the top-ten global leisure destinations where the majority of visitors are Chinese travellers spending around USD$239 on leisure per visitor, per day.
All unique, but with a common focus on relaxation and fun, the locations are:
• Punta Cana, Dominican Republic (99.9%*[1])
• Cusco, Peru (98%)
• Djerba, Tunisia (97.7%)
• Riviera Maya, Mexico (97.5%)
• Palma de Mallorca, Spain (97.2%)
• Cancun, Mexico (96.8%)
• Bali, Indonesia (96.7%)
• Panama City, Panama (96.3%)
• Orlando, United States (94.1%)
• Phuket, Thailand (93%)
"Travel allows us to broaden our horizons by exploring new places, people and experiences," said Francis Hondal, president of loyalty and managed services at Mastercard.
"The Mastercard Global Destination Cities Index: 'Play' shows that special cities around the world are tapping into that trend and building a brand of fun, relaxation and enjoyment for like-minded travelers."
Mastercard is focused on helping cardholders travel the world with peace of mind through seamless planning, conveniences and connectivity at their destination and worry-free acceptance at millions of locations around the globe. Compelling travel offerings and benefits help travelers every step of their journey. More information can be found at mastercard.com.

Phuket is one among top 10 leisure destination in Global Destination Cities Index: 'Play'.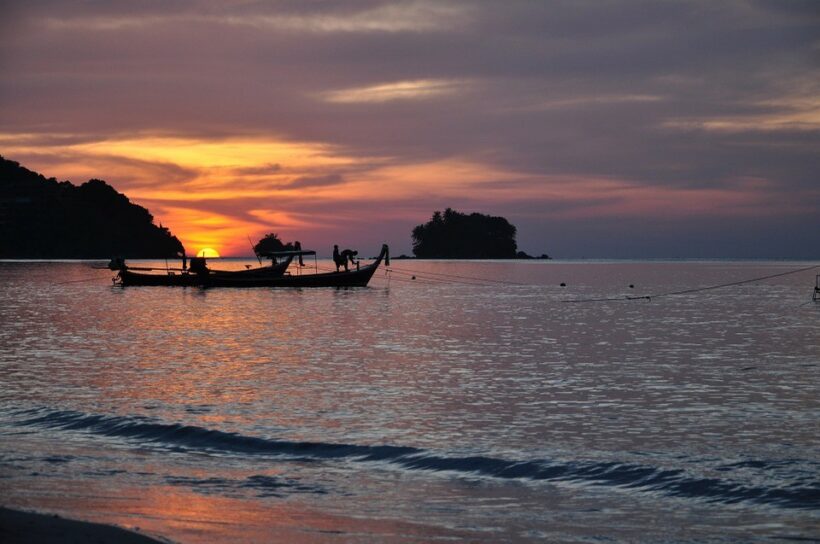 Looking to jettison some items before jetsetting away or chartering a yacht? Look no further than Thaiger Classifieds where you can find and post items, work, property and more for free.

Find more Travel top 10s and top 10s in Thailand on The Thaiger.

The Patong Bay Hill Resort – where your holiday begins!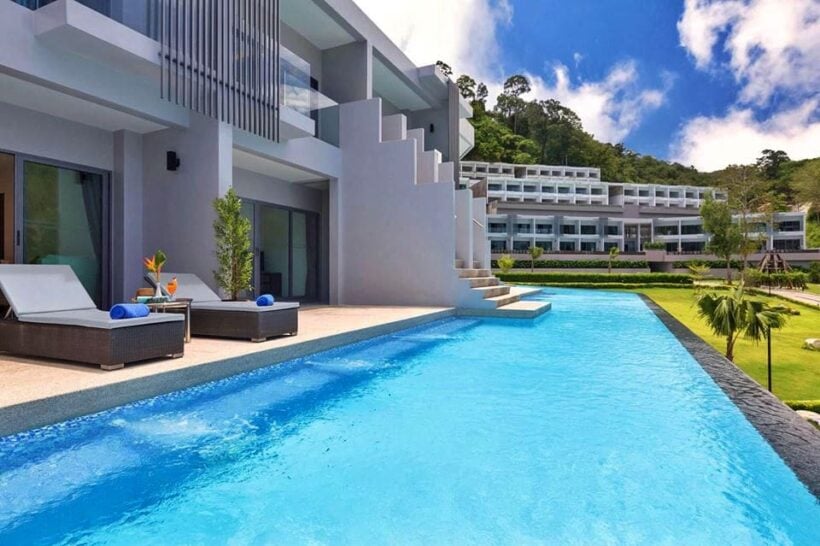 Nestled into the hills above Phuket's popular Patong Beach, the modern Patong Bay Hill Resort is a luxurious resort which overlooks the ocean and the eclectic neighborhood below. 
Welcome to Patong Bay Hill Resort 
Set in a beautifully landscaped garden, Patong Bay Hill Resort is set amongst the natural, tropical environment of Patong's Hasib-pee Hill. The resort offers majestic panoramic city and ocean views over the Andaman Sea. While private and secluded, Patong Bay Hill Resort is a just a few minutes away from Patong Beach and all of the nightlife, dining and entertainment this popular tourist destination has to offer. 
The atmosphere of Patong Bay Hill Resort is tranquil and serene. If you are looking for total relaxation while on holiday, Patong Bay Hill Resort is where your holiday begins! The resort consists of 16 buildings with 383 units. 138 of those units are on the ground floor and have direct access to a refreshing swimming pool.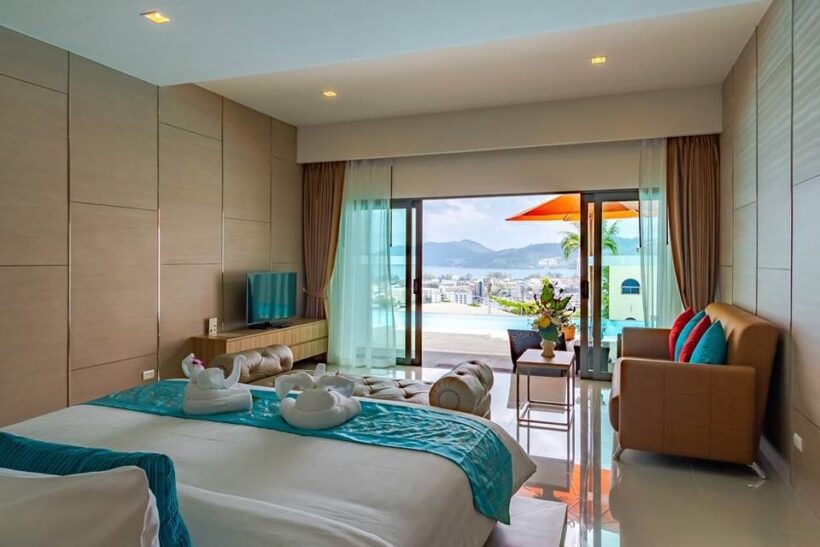 Patong Bay Hill Resort Accommodation 
The 2 bedroom suites at Patong Bay Hill Resort are luxurious. Each suite is built in a modern style with fine, contemporary furnishings. Each suite boasts a terrace or balcony with either a garden or sea view, and full amenities are provided for guest's comfort and relaxation. A few of the suites even have a private jacuzzi!
A full range of amenities are offered to guests staying at Patong Bay Hill Resort. The 2 bedroom suites have a kitchenette and microwave, as well as a minibar. For the tech savvy, each suite has both satellite and cable TV. Free high speed WiFi is also available throughout the resort, allowing those who need to work while on holiday to remain connected to the outside world. 
To ensure guest's utmost comfort, bathrobes and bedroom slippers are provided along with toiletries. There is also an evening turndown service, which is a hallmark of high quality hotels and resorts. Let us prepare the bed, so that when your day is done, all you need to do is slip in!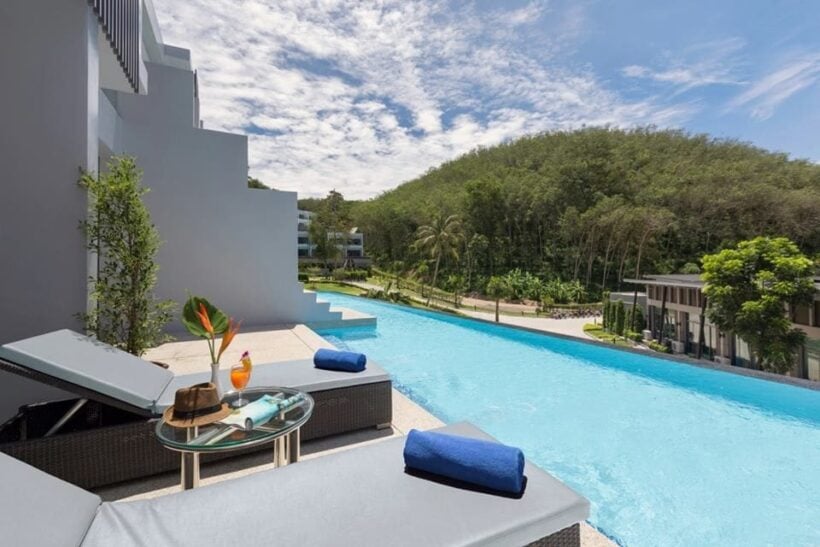 The Restaurant at Patong Bay Hill Resort 
Delicious food & beverage offerings are available at Patong Bay Hill Resort. The on-site restaurant at Patong Bay Hill Resort serves a delectable range of traditional Thai cuisine as well as a variety of international favorites. Breakfast at the resort is a splendid affair. The breakfast buffet features a live egg station as well as a mix of Asian and international breakfast choices. Lunch and dinner options are also available at the on-site restaurant. For those looking to sate their thirst, the restaurant features an extensive beverage menu which also includes cocktails & spirits. Fresh juices and soft drinks are also available. 
Book Your Stay at Patong Bay Hill Resort
Ready to book your stay at Patong Bay Hill Resort? For further queries and questions, get in touch with us. We look forward to welcoming you to Patong Bay Hill Resort, a modern, luxurious resort on the tropical island of Phuket, Thailand.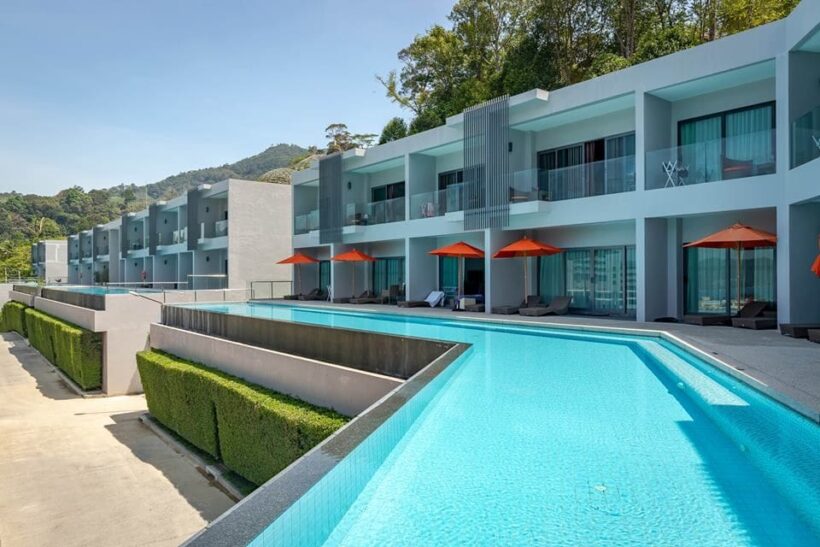 Visit www.patongbayhill.com to learn more! 
New WHO world road death report – Thailand drops to number 8 but still high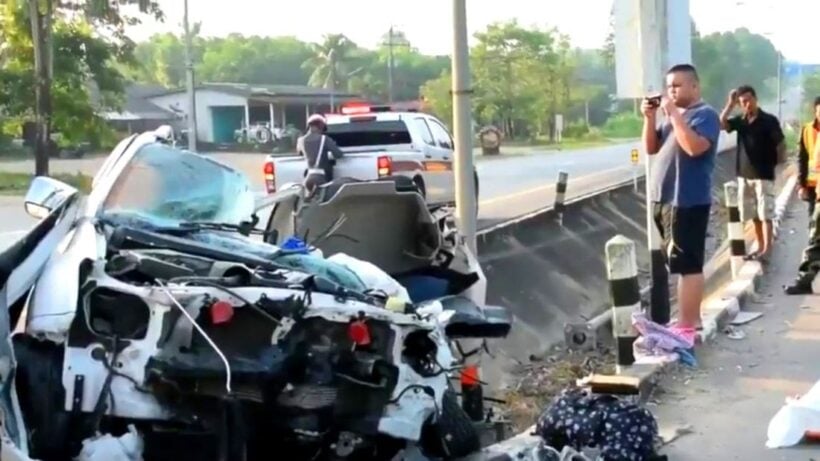 Thailand's roads remain some of the deadliest in the world. But the Kingdom has dropped from its previous number two position to number eight, behind a collection of backwater African states and other undeveloped countries.
A new report by the World Health Organisation shows that the road safety situation in Thailand hasn't improved. The shocking news is outlined in a the WHO report, Global Status Report on Road Safety 2018,
The report indicates the death rate per 100,000 population in Thailand was 32.7. This ranks Thai roads as at least the deadliest in ASEAN and amongst the deadliest in the world.
Only seven other nations fared worse than Thailand, while the countries with the highest road traffic death rate per 100,000 population were Liberia, Saint Lucia, Burundi and Chad.
The report, compiled using data from 2016 from 175 countries, shows that Europe has the safest roads with 9.3 deaths per 100,000 population. The African continent had the worst rates.
The report shows that there is an average of 22,491 people killed on Thai roads every year. South east Asia, where motorcycle-related deaths account for 43 percent of the total road toll, had an average of 20.7 deaths per 100,000 population.
Globally, the report found that the situation regarding road traffic deaths is worsening, with someone killed in a road accident every 24 seconds somewhere in the world.
The WHO road death Hall of Shame…
1. Liberia – 35.9 (per 100,000 people)
2. Saint Lucia – 35.4
Equal 3. Burundi and Zimbabwe – 34.7
Equal 4. Democratic Republic of Congo and Venezuela (Bolivarian Republic of) – 33.7
5. Central African Republic – 33.6
6. Thailand – 32.7
7. Burkina Faso – 30.5
8. Namibia – 30.4
9. Cameroon – 30.1
10. Mozambique – 30.1
John Mayer coming to Bangkok for the first time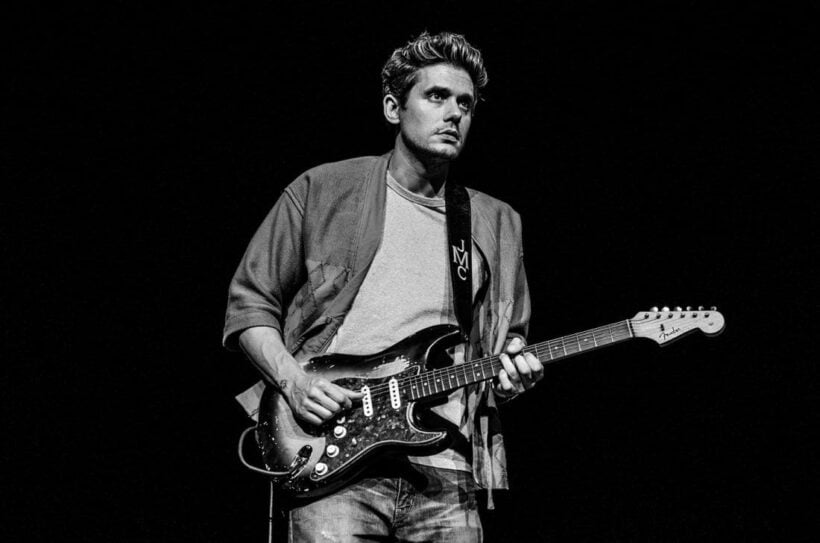 IMAGE: John Mayer Instagram, Billboard.com
John Mayer will be playing in Bangkok on April 3, 2019 for his newly announced 'Australia & Asia Tour 2019'. The 41 year old American, hailing from Connecticut isperforming for the first time in Thailand. Tickets will be released at a later date but put a circle in your calendar.
Mayer's most famous songs include "Gravity", "Your Body is a Wonderland'" and "Daughter", his talent has also lead him to play alongside legends such as BB King and Eric Clapton.

Here is  small peak into the talented John Mayer: