Buddhist blessings ring in the new year for ASEAN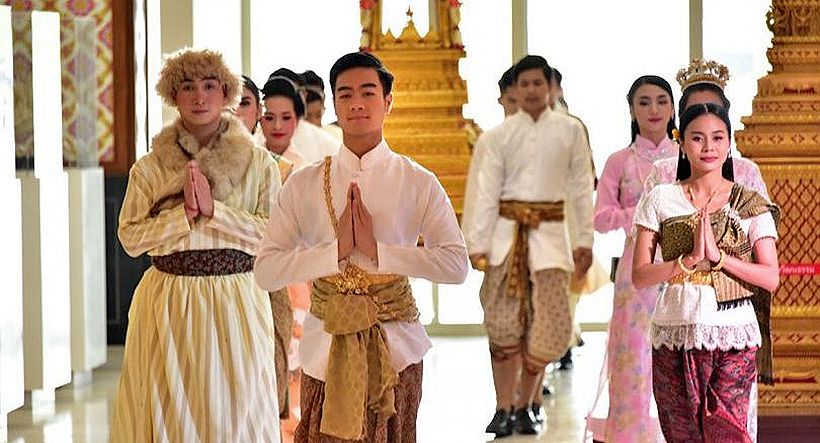 by Phatarawadee Phataranawik
With Thailand chairing ASEAN throughout 2019, the Culture Ministry is fostering unity among the bloc's 10 members by bringing to Bangkok relics and statues of the Buddha from around Asia to be ritually blessed.
"Thailand is for the first time hosting this grand annual New Year blessing ceremony," said Kittiphan Phansuwan, director of the ministry's Religious Affairs Department.
"This example of religious cooperation will kick off a series of networking activities among ASEAN members."
Artefacts are being transported from Bhutan, Cambodia, China, Japan, Indonesia, India, Laos, Mongolia, Myanmar, Singapore, Sri Lanka and Vietnam, and will be blessed alongside Thai pieces in the ceremony.
"Among other sacred sites, they're coming from the Thai temple in Bodhagaya, India, Sri Lanka's Asgiri Maha Viharaya and Malwathu Maha Viharaya, Myanmar's Taiktaw Monastery and Thailand's Wat Phra Kaew," Kittiphan said.
"The event begins on New Year's Eve with more than 60 monks from ASEAN countries and hundreds from Thailand conducting prayers at Sanam Luang.
"The blessing ceremony itself will begin today with a colourful cultural parade involving some 100 participants. Workpoint Entertainment is assembling the troupe that will carry the holy artefacts and models of each country's landmark temples from the Maha Jesada Bordin Pavilion on Rachadamnoen Klang Avenue to Sanam Luang.
The artefacts will be on view at Sanam Luang until Tuesday and then be moved to the National Museum until January 15.
The ceremony is one of a dozen cultural activities scheduled for Sanam Luang and temples and museums across the country. More than 30,000 temples in Thailand and 500 overseas will host prayers on New Year's Eve.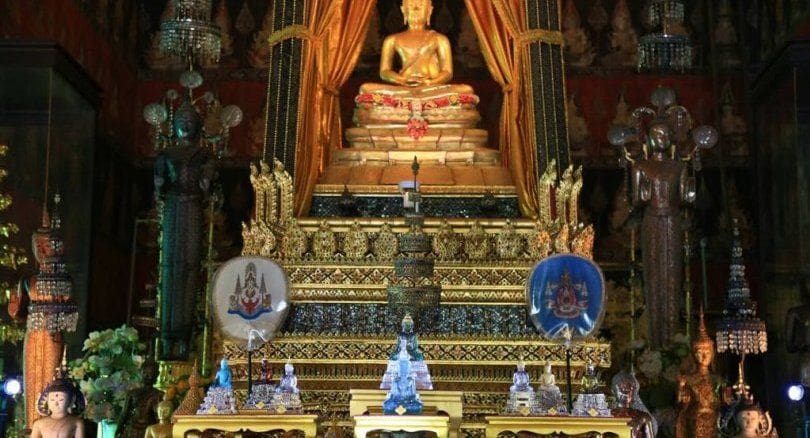 The ministry will also host New Year prayers at Wat Arun on New Year's Eve.The National Museum will separately display nine prominent Buddha statues for blessing from December 29 to January 27, matched by activities at its branches across the Kingdom.
The museums will be open without admission charge Saturday through Wednesday."More and more people are attending New Year prayers in Thailand," Kittiphan said.
"Last year more than 20 million people – many of them young people – participated in events held at 30,000 temples around the Kingdom. We hope there will be even more this year.
"Disdain for crowds needn't bar anyone from joining in. The ministry has a "New Year Prayer" application for mobile phones with which you can pray along with everyone else.
"The idea is to help reduce the number of accidents occurring during the festive season.
"The ministry will provide free transportation tomorrow through Tuesday for devotees wishing to make merit. Shuttle buses will operate each day from 8am to 6.30pm, going to and from Wat Pho, Wat Arun, Wat Rachaoros, Wat Rachapradit, Wat Benjamaborphit, Wat Bovornives, Wat Rachaborpit, Wat Suthat, Wat Phraramkao and Wat Wachirathamsathit.
Kittiphan said monks and religious officials from across Southeast Asia, gathered in Bangkok, would discuss plans for further cooperative events next year, including for the annual ASEAN summit.
"We're beginning with cooperation among the mainly Buddhist countries because of our shared beliefs," Kittiphan said.
"But other ASEAN members where other religions predominate will be involved in the near feature."The aim is to highlight the diversity of ASEAN culture at various events throughout next year.
"Thailand will again host the annual international conference on Vishakha Bucha Day. The ministry is also planning a series of seminars workshops for ASEAN members.
"We will focus on the young generation by hosting cultural camps where we can share our diversity," Kittiphan said.
"Although we follow different religions, we can still live in harmony. "Every religion teaches its devotees to be good. We hope to use religion as a cultural tool to bring peace to our region."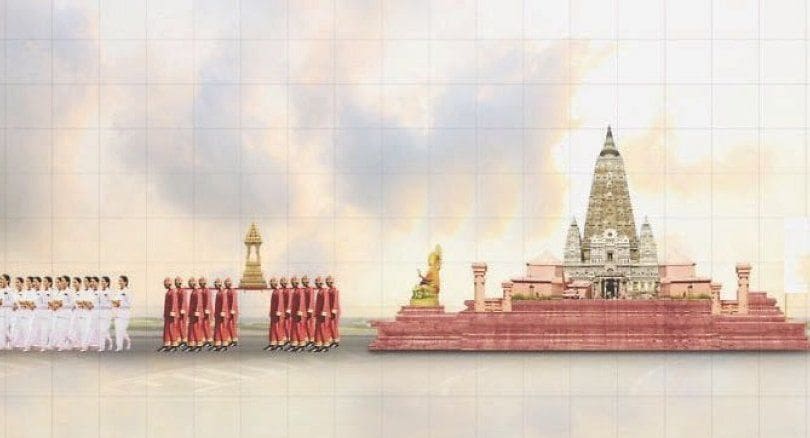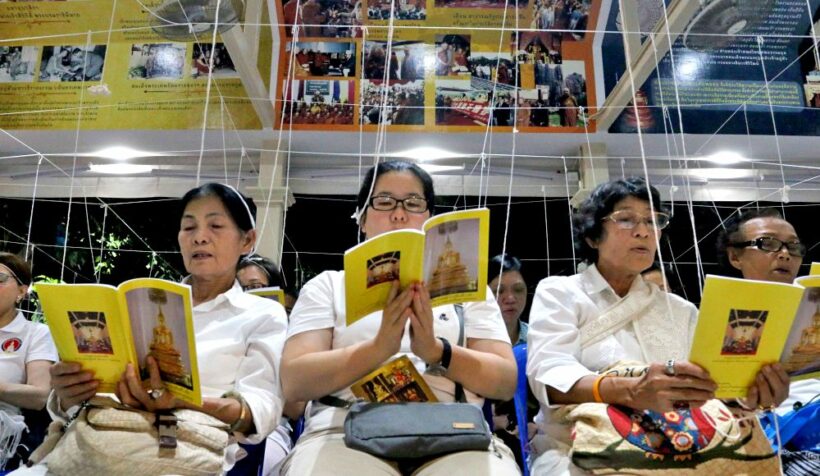 SOURCE: The Nation Weekend
Keep in contact with The Thaiger by following our
Facebook page
.
10 billionaires among Thailand's 500 MPs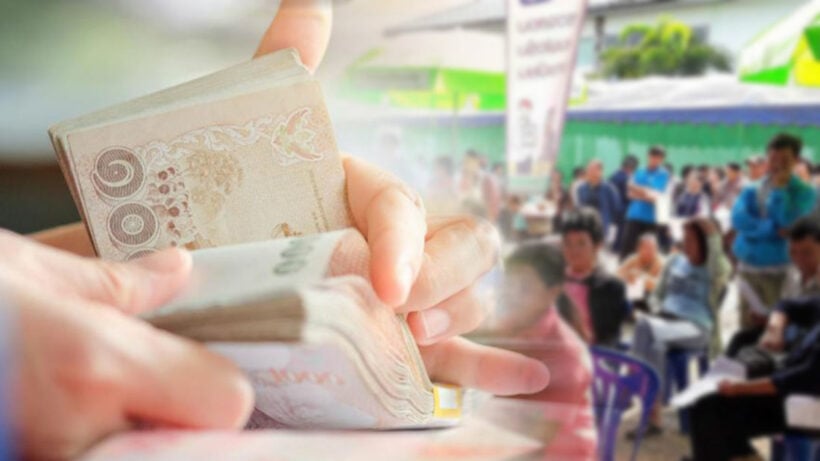 Thailand has 10 billionaire MPs, while the poorest MP has just 5,064 baht in his bank account, according to reports from the Office of the National Anti-Corruption Commission.
Of the 10 billionaire MPs, Mrs. Nathee Ratchakitprakarn, of the Bhumjaithai Party, wife of Tourism and Sports Minister Pipat, is the richest, with declared assets of about 4.675 billion baht.
The other nine billionaire MPs are:
Mr. Anutin Charnvirakul, Bhumjaithai party leader, deputy prime minister and public health minister, with 4.249 billion baht (including two planes, two boats, Buddha images worth 121 million baht and 395 million baht in bank deposits)
Bhumjaithai MP for Satun province, Mr. Piboon Ratchakitprakarn, with 2.342 billion baht
Mr. Suriya Juangroongruangkit, industry minister and Palang Pracharat MP, at 2.198 billion baht
Mr. Apichaiubon, Democrat party-list MP, with assets of 2.048 billion baht
Mr. Nataphol Teepsuwan, Palang Pracharat party-list MP and education minister, with 1.985 billion baht
Khunying Kalaya Sophonpanich, deputy education minister and Democrat party-list MP, with 1.785 billion baht
Ms. Supamat Issarapakdi, Bhumjaithai party-list MP, who has 1.609 billion baht
Mr. Kittisak Khanasawat, Pheu, Thai MP for Maha Sarakham, with 1.529 billion baht
Democrat party-list MP Korn Chatikavanich, with 1.097 billion baht
PM's Office Minister and Chart Pattana party-list MP Tewan Liptapallop, who has 1.03 billion baht
House Speaker Chuan Leekpai has assets of about 8 million baht
Of the 500 MPs, it appears that Mr. Phisanu Polatee, Bhumjaithai, MP for Pathum Thani province, has the least assets. There was, at the time reporting, only 5,064 baht in his bank account.
Earlier, he reported that he earned 14,000 baht a month from the Provincial Administration Organization. His earnings as an MP since May totaled 829,700 baht. He said he is living in the house of his mother and the car that he has been driving belongs to a friend.
Several MPs have not yet declared their assets to the NACC's Office, including Future Forward party leader Thanathorn Juangroongruangkit and Future Forward MPs Pannika Wanich and Pitha Limcharonrat.
SOURCE: thaipbsworld.com
Keep in contact with The Thaiger by following our
Facebook page
.
PM will act on opposition's recommendations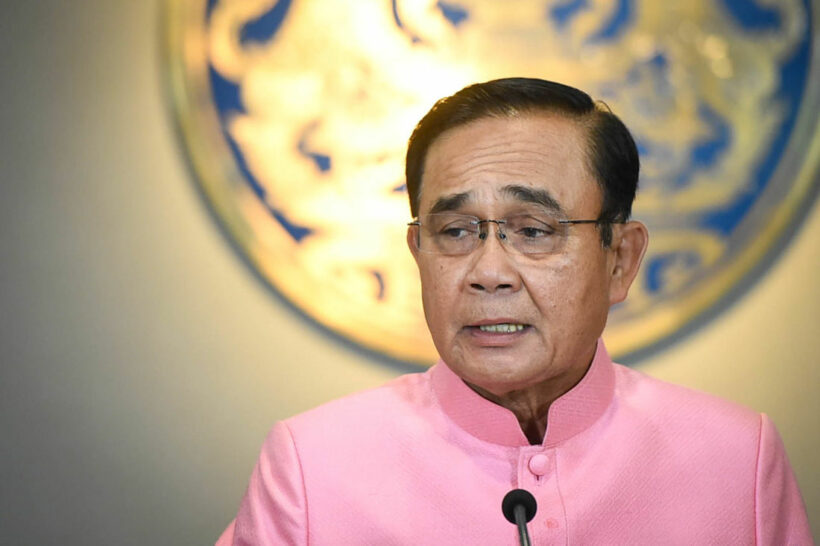 Prime Minister Prayut Chan-o-cha said on Saturday that he was satisfied with the deliberations over the budget bill in the previous two days and promised to act on the constructive suggestions offered by opposition parties.
Regarding the 400 billion baht allocated for the Central Fund, the Prime Minister admitted that the figure seems high, but it actually isn't when measured against various urgent issues requiring immediate attention, such as flood relief, pensions and critical projects proposed by local administrative bodies during cabinet meetings.
Defending the increased military budget, the PM said that the mission of the military isn't just to defend the country from invasion, but also the interdiction of smuggling and non-military activities such as disaster relief operations.
Tens of thousands of troops are deployed along Thailand's borders, with many of them stationed in the deep south to maintain peace in the often restive region.
He defended the need for new armaments, including navy's plan to procure new vessels to protect Thailand's marine resources and enhance the navy's overall capacity. He pointed out that Thailand isn't the only country in the region enhancing its military.
He said that about 2,000 projects have been proposed to address the flooding issue and that budgetary constraints mean the government must be selective, priority being given to those which are most urgent.
Regarding the 300 billion baht investment budget, the PM said that since investments in various major infrastructure projects are, and will be undertaken by the private sector, the funds will be used as seed money from the government to supplement private investment.
He said that public debt, now 41% of GDP, is not a serious concern as Thailand has the ability to service the debts.
SOURCE: thaipbsworld.com
Keep in contact with The Thaiger by following our
Facebook page
.
Foreigner arrested for exchange counter robbery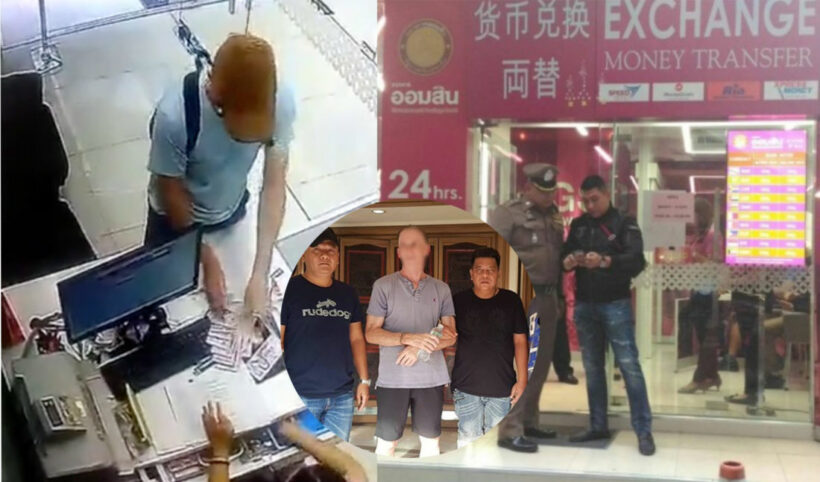 A foreign man was arrested after robbing a currency exchange counter in a Bangkok bank on 16 October. Police worked with Immigration officers and the tourist police to arrest the man, whose nationality has yet to be confirmed.
The man walked to a Government Savings Bank Currency Exchange Counter before pulling out a knife and threatening a clerk. He then ran from the bank with the money he'd received and got away on a motorbike taxi that happened by.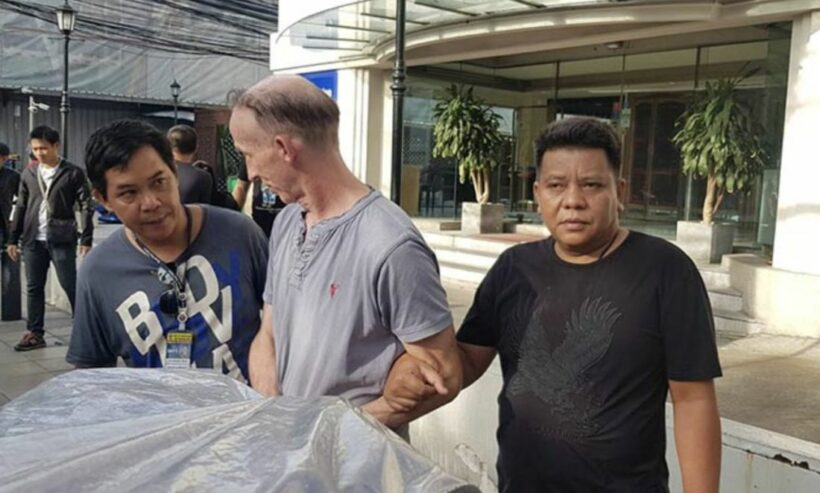 Photo : INN News
Footage from security cameras revealed information that helped lead police to the man, who was arrested a day later in his room. Police are investigating to learn the motive for the robbery and the mental state of the suspect.
SOURCE: thairesidents.com
Keep in contact with The Thaiger by following our
Facebook page
.