AirAsia integrates AI to become a travel technology company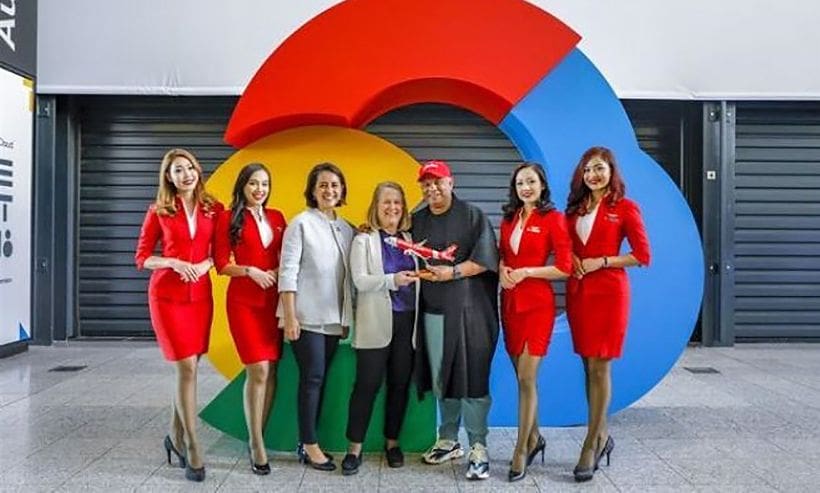 b

y The Star – 

Asia News Network
AirAsia is integrating Google Cloud's machine learning and AI (artificial intelligence) technologies into every aspect of its business, as part of its transformation into a travel technology company.
Speaking at the Google Cloud Next London event, AirAsia group CEO Tony Fernandes said, "It's a huge mission, but we've never done anything easy."

"We are now in our next phase of development where we are expanding beyond air transport, and digitalising our operations and processes to become more efficient."

Google Cloud will allow AirAsia to make full use of the mountain of data it already owns, opening up opportunities for the carrier to build new businesses.

AirAsia is building two big platforms – airasia.com, its one-stop digital travel platform to meet the travel needs of customers for flight, accommodation, tours, ground transport and entertainment; and BigLife which it claims will be "like Kayak, Tripadvisor, Groupon and eBay rolled into one".

"BigLife will incorporate all the investments under our digital arm Redbeat Ventures, such as our money app BigPay, in-flight connectivity platform Rokki, online marketplace Ourshop and logistics services RedBox and RedCargo.

"Both platforms will help drive more business into AirAsia with the help of data," he said.

According to Google Cloud chief executive officer Diane Greene, AirAsia started using Google's services with G Suite to transform the way the company works.

"Now, with our advanced analytics platform and machine learning services, AirAsia will be able to digitise every aspect of its business to better serve its customers," she added.

AirAsia also hopes to use Google Cloud to maximise operational efficiency and reduce risk through predictive maintenance, real-time weather forecasting and crew optimisation.

On top of that it aims to improve demand forecasting and targeted marketing and provide more personalised experiences to increase customer loyalty.

AirAsia will also be able to enroll its technical teams in the same program Google Cloud uses to train its engineers, allowing the airline to build its own internal machine learning system.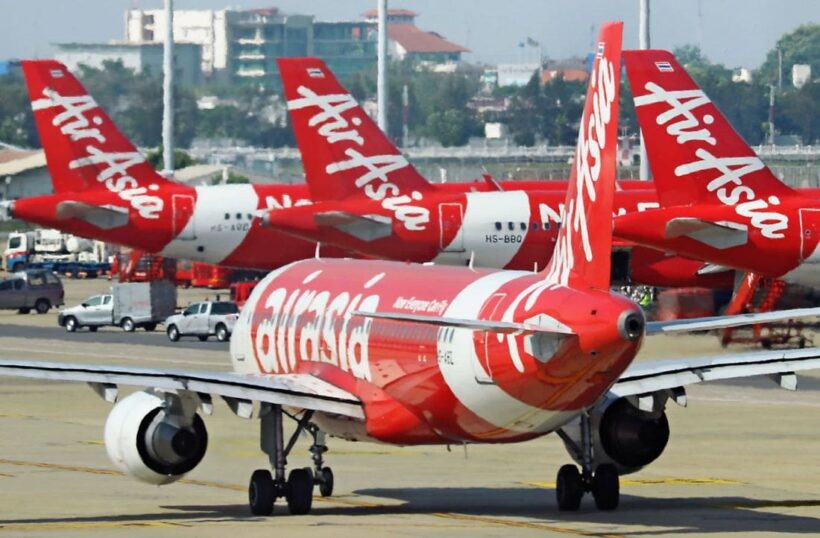 Looking to jettison some items before jetsetting away or chartering a yacht? Look no further than Thaiger Classifieds where you can find and post items, work, property and more for free.

Can Thailand lure the Chinese back?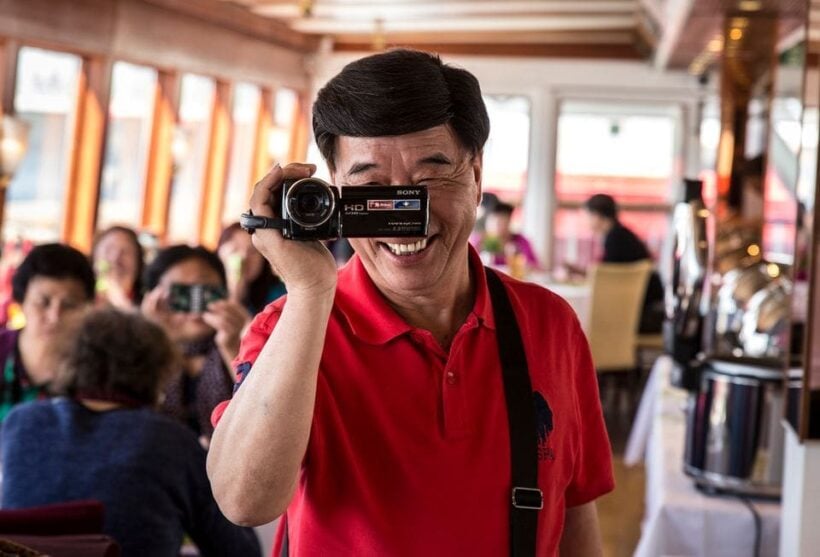 After half a decade of incredible growth in Chinese tourism to Thailand, the numbers are now in a tail-spin as numbers drop off around the country.
With annual rises of 20-50% per annum for half a decade there has been a big drop off in the last quarter (Q3) of 2018. This is the key statistic as compiled in two reports, one from Standard Chartered Bank and another from the Kasikorn Research Centre.
The numbers were peaking, even in the middle of the traditional wet-season this year, until a tour boat sank in Phuket during early July, resulting in the death of 47 Chinese tourists, many of them children. The subsequent 'investigation', botched PR attempts, mis-speaks from the deputy PM Prawit Wongsuwan and the power of Chinese social media have seen the Chinese pursuing other locations for their travels.
But C-Trip, one of China's largest online travel portals, says Thailand is still a popular destination and that the drops in Chinese tourist numbers to Thailand will slow down and maybe even rise again from the start of next year.
"Thailand remained at the top of the list for Chinese travellers during the annual Golden Week holiday although Japanese travel rose much faster than Thailand's numbers, which were almost static this year."
The Tourism and Sports Ministry says, "Arrivals from China, which account for 30% of Thailand's total tourist mix, fell 12% in August. They grew only 3% during China's Golden Week holiday, less than expected."
There has been a scramble to try and keep the Land of Smiles attractive to Chinese booking their holidays with PR efforts like providing specific lanes at Immigration for Chinese travellers, proposals to provide multiple entry visas, instead of single entry. They've even proposed dropping the visa fees for Chinese tourists altogether.
The Chinese Yuan has also dropped against the Thai Baht – a fallout of the ensuing US/China trade war – that is affecting the spending power of Chinese when they arrive in Thailand and deter them making a booking in the first place.
But there is some positive news with the ratio of independent Chinese tourists (FITs) to tour groups rising to 7:3 this year from 6:4 last year, according to the Thai Tourism and Sports ministry. That's the majority of Chinese deciding to visit Thailand based on their own bookings and visiting attractions of their own choice.
Standard Chartered Bank is still predicting that the number of all tourists in 2018 will still surpass past records, despite the drop in the Chinese tourist bookings.
"Thailand received 26 million international tourists overall from January-August 2018, up 10% year-on-year, on track to reach the government's target of 38 million this year," according to Tim Leelahaphan, an economist from SCB.
More than 80 dance groups from around Thailand compete in "SHOW DC Dance Battle Revolution"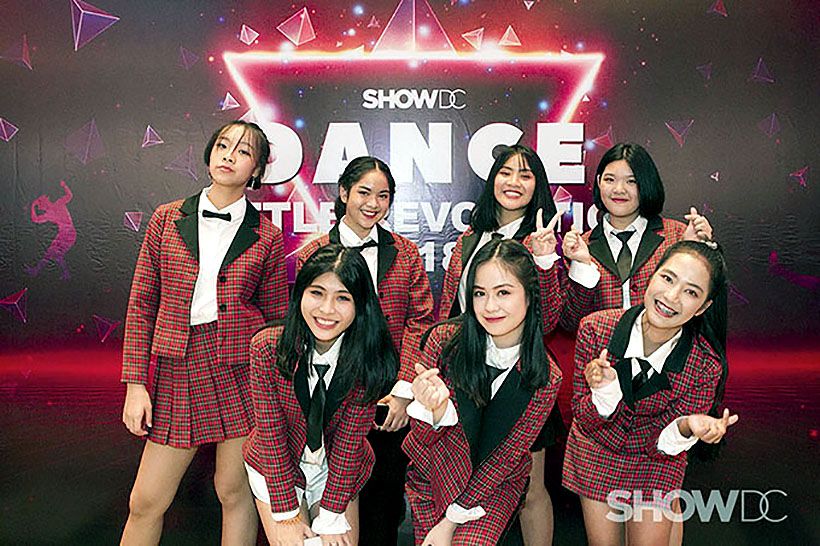 Dancers from all around Thailand took part in the recent SHOW DC Dance Battle Revolution 2018, which saw more than 80 dance groups going head-to-head for the inaugural championships crowns in three categories: B-Boy, Hip Hop and Cover Dance. Held at the popular shopping mall and entertainment mega-complex in Rama 9 area of Bangkok, prizes worth more than 100,000 baht were on offer.
"The inaugural event was a huge success. The passion and skill of all the dancers that took part in SHOW DC's Dance Battle Revolution 2018 was exceptional and it was very tough for the judges to decide on the winners. Over three weekends of competition we saw dancers from all over the country come and battle for the title of Dance Battle Revolution Champion," said Ms. Regina Loo, Chief Marketing & Merchandising Officer of SHOW DC.
Winners of the SHOW DC Dance Battle Revolution 2018 are…
B-Boy

1) Comatom                                    2) Asta Flow                                    3) Dot A
Hip Hop

1) I Feel the Hype                            2) Huiii                                        3) Ghost Industry
Cover Dance

1) Devotion                                    2) ABC                                            3) The Average
"In addition to being a leading shopping mall serving the community of Rama IX and surrounding areas, entertainment and music is part of the SHOW DC proposition and Dance Battle Revolution is one of our signature events.
Feedback from this first year has been excellent and we have already received a lot of interest from dancers and groups for next year. Dance Battle Revolution will be an annual event at SHOW DC and we will build on this year's success to make 2019 even bigger and better," added Ms. Loo.
About SHOW DC
SHOW DC is Thailand's first retail and entertainment mega-complex. Situated on 43 rai (17 acres) of land in the Rama 9 area of Bangkok with over 180,000 sqm and a total investment of 9.5 billion baht (approx. US$ 300 million), SHOW DC opened in December 2016.
For more information click HERE.
'Big Joke' is the 'real deal' according to Thai Rath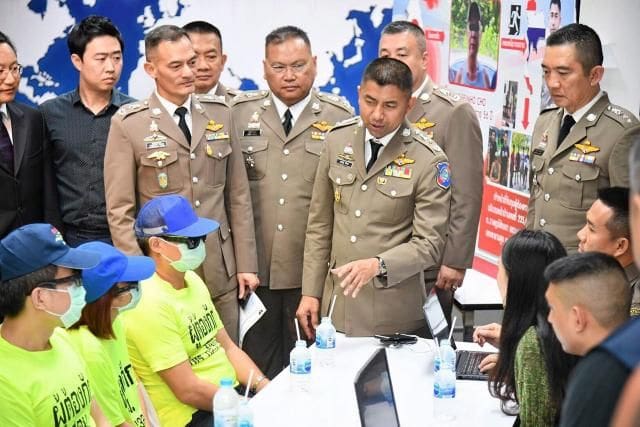 PHOTOS: Thai Rath
Thai Rath have published a feature on the closest person Thailand has to Batman (aka Maj-Gen Surachate Hakparn) or "Big Joke" as he's affectionately know to the Thai media. He's taken the role of Thailand's poster-boy crime fighter.
He's also recently been promoted to the top job at Thai Immigration.
The article says that Big Joke is the 'real deal' and his appointment will mean greater security for the country and better services to the wider public. They say that will include tourists and expatriates in Thailand.
Two weeks ago Maj-Gen Surachate Hakparn replaced the former Immigration Chief, Suthipong Wongpin, who took a sidewards step to become the head of the metropolitan police in Bangkok, a year before his retirement.
Surachate attracted the attention of the Thai government while working as deputy commander of the Thai Tourist Police.
His "One World One Team" vision emphasises teamwork and cooperation, not just within Thailand but internationally, according to the Thai Rath article.
Many have criticised "Big Joke" for being nothing more than a poster boy and 'lackey' of the elite but the Thai media is say this is 'shallow thinking'. Surachate's supporters point to his 'modern methods' in crime solving and dedication to stop corruption (which we note also appear to involve a lot of photos and media conferences parading the baddies in public).
"He is seen as new style of policeman the like of which Thailand has rarely if ever seen before", reports Thai Rath.
Many illegal foreigners posing as tourists have already been rounded up, sent home and black-listed creating a fear of further crackdowns. But Surachate says he's determined to root out illegals and criminals and protect the multi-billion dollar tourism industry.
"Ultimately bona fide tourists and expats will reap the benefit through greater security and improved service from immigration".
Deputy PM Prawit Wongsuwan its also calling for heightened security with an 'international focus'.
Surachate believes in giving greater satisfaction to foreigners in Thailand as well as committing to coordination within Thai police departments and foreign agencies.
Critics say that many of those arrested are relatively small fry and that "No Tip" signs that have gone up at immigration entry points are merely paying lip service to the issue. But Thai Rath seem convinced that 'Big Joke' is the real deal and will make a true difference.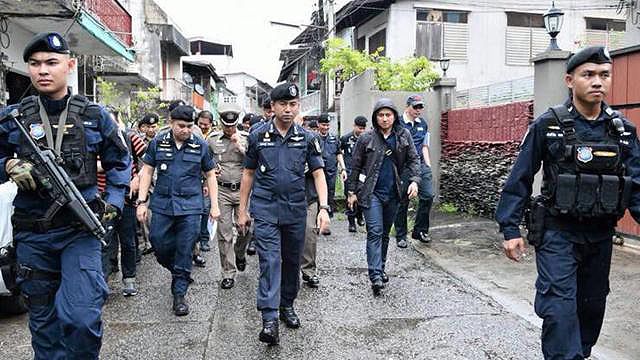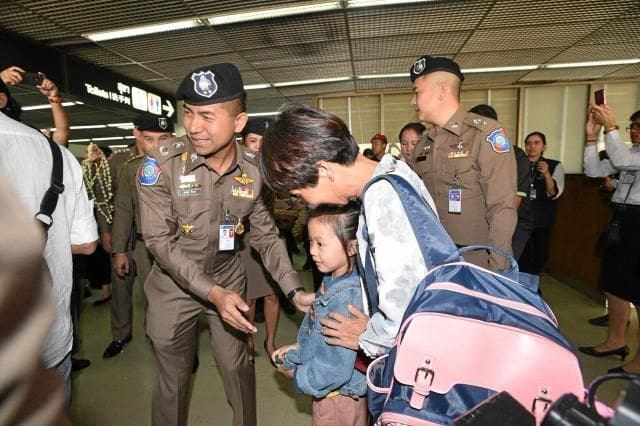 SOURCE: Thai Rath