Body found floating at Phuket Beach
PHOTO: Kusoldarm Foundation
An unidentified body has been found floating at Nai Thon Beach, on the northern coastline of Phuket.
Sakoo Police were notified of the discovery from Nai Thon Beach lifeguards around 4pm yesterday (Wednesday).
Police along with the Phuket Tourist Police and rescue workers arrived to find the body of a foreign man who was only wearing swimwear.
Witnesses told police that while they were swimming nearby they saw the body floating past. Shocked, they immediately called out for lifeguards.
The body was retrieved from the water and brought to the beach. Bruise wounds were found on the man's neck and blood was also coming out of his ears. His body was taken to Thalang Hospital for further examination to find the cause of death.

Can Thailand lure the Chinese back?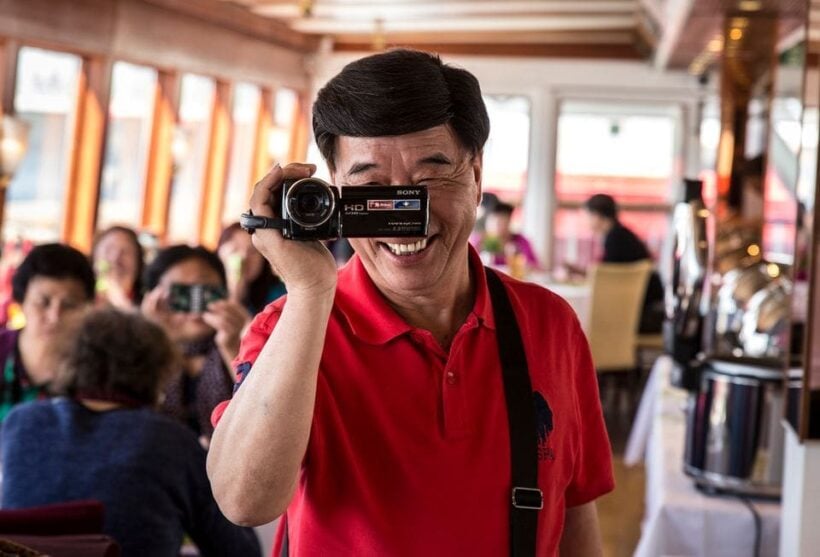 After half a decade of incredible growth in Chinese tourism to Thailand, the numbers are now in a tail-spin as numbers drop off around the country.
With annual rises of 20-50% per annum for half a decade there has been a big drop off in the last quarter (Q3) of 2018. This is the key statistic as compiled in two reports, one from Standard Chartered Bank and another from the Kasikorn Research Centre.
The numbers were peaking, even in the middle of the traditional wet-season this year, until a tour boat sank in Phuket during early July, resulting in the death of 47 Chinese tourists, many of them children. The subsequent 'investigation', botched PR attempts, mis-speaks from the deputy PM Prawit Wongsuwan and the power of Chinese social media have seen the Chinese pursuing other locations for their travels.
But C-Trip, one of China's largest online travel portals, says Thailand is still a popular destination and that the drops in Chinese tourist numbers to Thailand will slow down and maybe even rise again from the start of next year.
"Thailand remained at the top of the list for Chinese travellers during the annual Golden Week holiday although Japanese travel rose much faster than Thailand's numbers, which were almost static this year."
The Tourism and Sports Ministry says, "Arrivals from China, which account for 30% of Thailand's total tourist mix, fell 12% in August. They grew only 3% during China's Golden Week holiday, less than expected."
There has been a scramble to try and keep the Land of Smiles attractive to Chinese booking their holidays with PR efforts like providing specific lanes at Immigration for Chinese travellers, proposals to provide multiple entry visas, instead of single entry. They've even proposed dropping the visa fees for Chinese tourists altogether.
The Chinese Yuan has also dropped against the Thai Baht – a fallout of the ensuing US/China trade war – that is affecting the spending power of Chinese when they arrive in Thailand and deter them making a booking in the first place.
But there is some positive news with the ratio of independent Chinese tourists (FITs) to tour groups rising to 7:3 this year from 6:4 last year, according to the Thai Tourism and Sports ministry. That's the majority of Chinese deciding to visit Thailand based on their own bookings and visiting attractions of their own choice.
Standard Chartered Bank is still predicting that the number of all tourists in 2018 will still surpass past records, despite the drop in the Chinese tourist bookings.
"Thailand received 26 million international tourists overall from January-August 2018, up 10% year-on-year, on track to reach the government's target of 38 million this year," according to Tim Leelahaphan, an economist from SCB.
Phuket Immigration wind up 'Operation X-ray Outlaw Foreigner' crackdown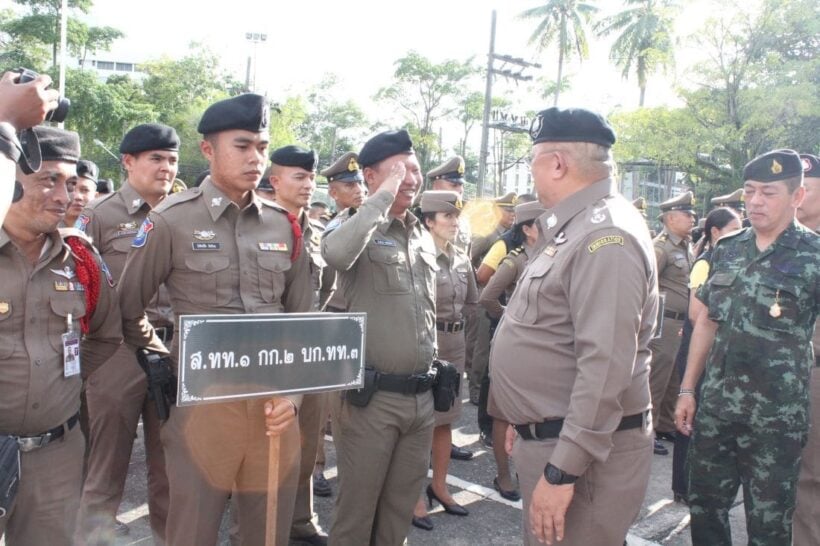 Phuket Immigration officers say they're committed to the national crackdown called Operation X-ray Out Law Foreigner, especially on overstayers.
As a show of force yesterday, more than 252 officers from the Phuket Immigration Office, the Royal Thai Army, the Royal Thai Navy, the Phuket Provincial Police, Highway Police, Tourist Police and Marine Police assembled at the Phuket City Police Station.
The Chief of the Phuket Immigration Office, Col Kathathorn Kumthieng says, "During this month we have checked about 397 accommodations, including hotels, for 'alien' (foreigner) reporting. We also discovered some overstayers."
"The offending hotels and hostels have been fined and informed to report when foreigners are staying in their premises within 24 hours."
"From October 1-14, the crackdown on serial overstayers, in the Immigration Office Division 6 which covers the southern part of Thailand, netted 583 overstayers and 880 for illegally entering the country."










Mai Khao's 'West Sands' CEO being quizzed by police following last week's death on Thepkasattri Road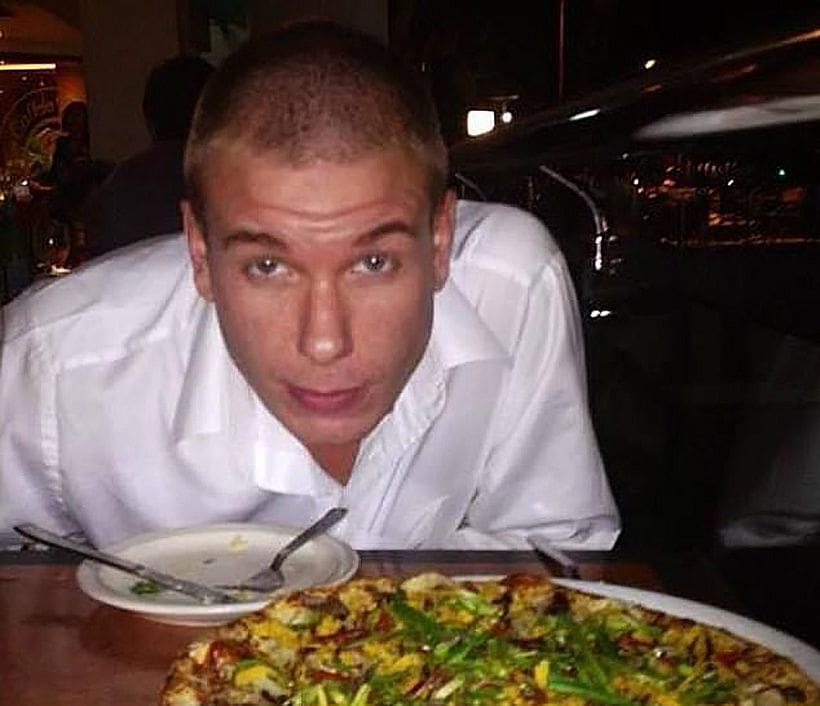 PHOTO: Facebook.com – Paul John Mercer
The British CEO of a luxury hotel along Mai Khao Beach in Phuket, is going to be quizzed by police in Phuket after running over and killing a roadside scavenger in his luxury Mercedes last week.
Original report about the Wednesday morning incident HERE.
The British expat is being investigated by Thai police after his Mercedes-Benz ploughed into the rubbish collector, killing the man instantly and scattering his body over the road.
Paul John Mercer, CEO of CCD Thailand, an international developer of luxury hotels, allegedly struck the unidentified man as he was pushing his rubbish cart along Thepkasattri Road in Phuket early Wednesday morning. His body was dragged 40 metres along the road, according to the police report. At this stage Police have not been able to identify the deceased man.
Police and rescue workers found the man's body scattered over the road. The black Mercedes sustained significant damage from the crash on its right side front and windscreen.
Mail Online reports the the 33 year old driver, from Salford near Manchester, was immediately sent to a nearby hospital for injuries to his eyes caused by the impact to the windscreen.
Police had been barred from seeing or questioning Mr Mercer until his condition improved. Police requested tests for the man's blood alcohol level.
If found guilty of driving over the alcohol limit, Mr Mercer could be charged with reckless driving causing death, and would be sent to a local court for trial. A guilty verdict could send him to a Thai prison along with a hefty fine. Plus, as normal in Thai culture, he would be required to pay compensation to the deceased man's family.
But Police Captain Worawut Sensop, deputy investigation chief at Thalang police station, told MailOnline "We have not been contacted by a family member or a relative to claim the body."
"If no relative comes forward to claim relationship with the victim, Mr Mercer could get away with not having to pay any compensation."
Mr Mercer went into business with former Tesco CEO, Sir Terry Leahy, to buy the 48 acre stretch of land along Mai Khao Beach, Phuket, with 426 rooms, now known as Grand West Sands.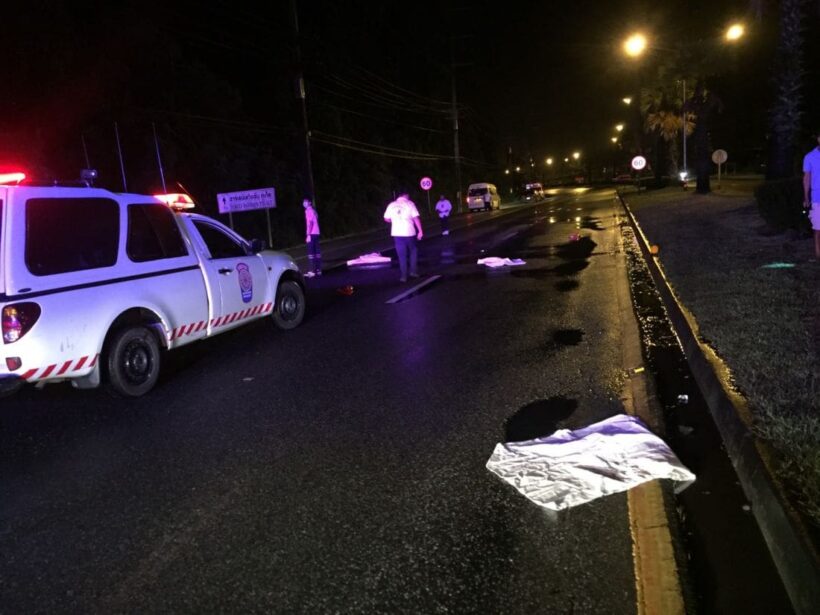 SOURCE: Mail Online