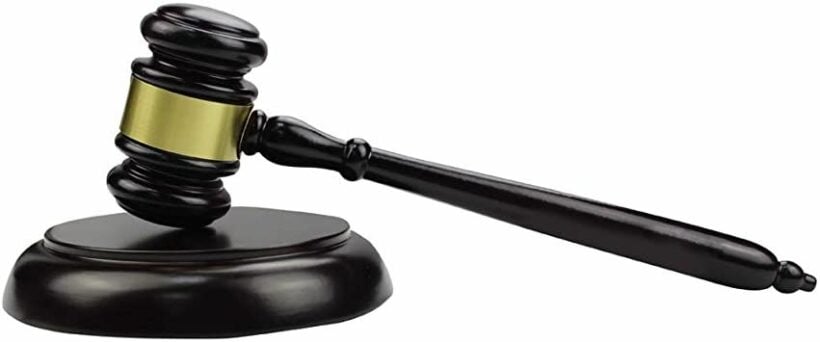 A US federal judge has shot down US President Trump's campaign team's attempt to block the certification of votes in the state of Pennsylvania. The judge issued the order that also refuted claims of widespread irregularities for mail-in ballots. The news comes after President Trump has refused to concede the election despite other leaders worldwide already recognising Joe Biden, a democrat, as the president-elect.
Pennsylvania may have been Mr. Trump's final hope for arguing against the election results, as the state holds 20 electoral votes. In an attempt to bring the issue into court, Trump's personal attorney, Rudy Giuliani, made an appearance in the court, for the first time in decades, to argue the case.
But the US District Court Judge Matthew Brann wasn't having it. In his order, he detailed Trump's request for the court to disenfranchise almost 7 million votes. Judge Brann ruled that Pennsylvania officials indeed could certify the election results by showing that Mr. Biden had won the state by 80,000 votes. He further noted that the Trump campaign team presented strained legal arguments "without merit and speculative accusations … unsupported by evidence".
"One might expect that when seeking such a startling outcome, a plaintiff would come formidably armed with compelling legal arguments and factual proof of rampant corruption, so much that the court would have no option but to stop the certification even though it would impact so many people. That has not happened."
Despite Pennsylvania's strong number of votes in the electoral college, Donald Trump still would have needed to win the other lawsuits that he had filed, where his campaign team also asked to delay certification of votes. Following suit, however, most of the courts rejected the lawsuits, citing the need for proof that fraud could have occurred.
Giuliani and a Trump campaign lawyer are holding fort by noting that they welcomed the dismissal as they could appeal to the US Supreme Court faster, where Trump has continuously claimed that he has sympathetic justices. Senator Pat Toomey, a Pennsylvania Republican who helped place Judge Brann on the bench, said the ruling showed Trump had exhausted all possible legal avenues in the state and went on to congratulate Biden on his victory.
"Brann is a longtime conservative Republican whom I know to be a fair and unbiased jurist."
Giuliani, a former federal prosecutor and New York mayor, didn't appear to be much of a help in the court after he seemingly confused the meaning of "opacity", provoked an opposing lawyer, and seemed unaware of the Pennsylvania election code when he said it was illegal for counties to help people vote. Trump's attorneys also teamed up by saying that the U.S. Constitution's guarantee of equal protection under the law was violated when Pennsylvania counties took different approaches to notifying voters before the election about technical problems with their submitted mail-in ballots.
The judge dismissed the argument entirely, and Mark Aronchick, an opposing lawyer, addressed Giuliani directly about the Pennsylvania election code
Pennsylvania Attorney General Josh Shapiro, a Democrat, tweeted shortly after Brann's ruling that "another one bites the dust."
"These claims were meritless from the start and for an audience of one," Shapiro said in a statement. "The will of the people will prevail. These baseless lawsuits need to end."
SOURCE: Associate Press