UPDATE: No clear winner in US Election, but pollsters got the result very wrong, again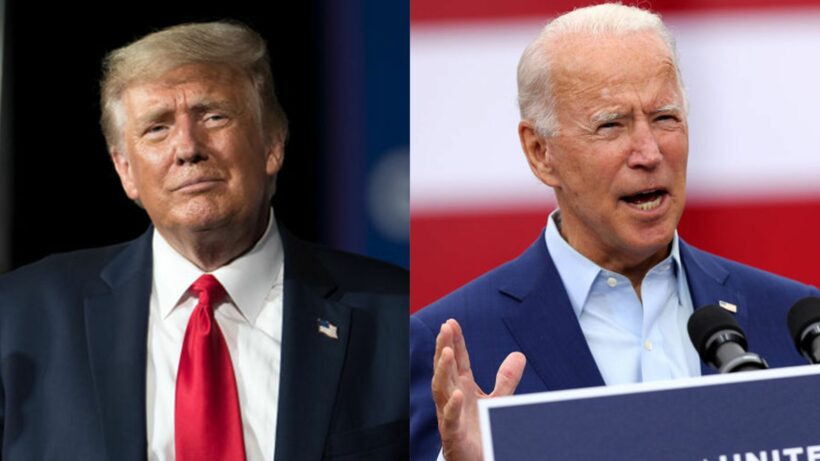 Although there's currently no clear winner, officially reaching the magic 270 Electoral College votes and claiming the US Presidency, there's already plenty of losers – most with the words "poll' in their name. US pollsters, largely, got the election result wrong, again. They'd promised to refine their models following the 2016 embarrassment but have just repeated their errors this time around.
Whoever eventually wins, and we should have a clearer guide by the end of today, the competition will end up much tighter than just about every poll predicted. That the incumbent president, with a raging pandemic and economic collapse all around him, could cobble together either a slim victory, or a near miss, is astonishing in itself. The polls were, on average, predicting a 6-8% popular vote victory to President Trump's challenger, Joe Biden. Most of the polls were not even close.
Meanwhile, the US remains in electoral limbo at the current time as officials scramble to count the millions of votes still outstanding after Tuesday's presidential election.
Democratic nominee Joe Biden sustained an overall Electoral College lead after being projected as the winner in key Midwestern battlegrounds Wisconsin and Michigan. President Donald Trump has vowed to take legal action in both states, as well as in Pennsylvania, where over 1 million ballots remained uncounted.
But international election monitors have come out saying there is no evidence that the US election was marked by "systematic fraud" and that allegations from President Donald Trump and others are "baseless" and without evidence. One of those organisations, The Organisation for Security and Cooperation in Europe says they see no solid ground for any of the claims.
"To the contrary, given the extreme stress test the system was exposed to, and despite problems with resources both financially, and at least initially with the recruitment of poll workers, the American electoral process appears to have passed that stress test."
"We feel that these allegations of systemic wrongdoing during these elections have no solid ground," Urszula Gacek, head observer mission for the Organisation for Security and Cooperation in Europe, told reporters in Washington.
The OSCE mission has 102 observers from 39 countries and has praised the work of state and local election officials, saying the national vote on Tuesday was "well-managed despite the coronavirus pandemic, a deeply partisan climate and numerous legal battles over voting rules".
"The monitoring team will remain in the United States to observe the final counting of ballots and how legal challenges play out."
As the situation stands right now, the road to 270 votes to win the Electoral College looks to be mathematically easier for Joe Biden than Donald Trump, although the President has been able to pull out last minute surprises throughout his political career. It is likely that some key states won't be officially declared for a number of days although the counting in some is getting to a stage where media outlets are confidently calling some state one way or the other.
While former Vice President Joe Biden appears to have taken two crucial swing states, President Trump's team has already demanded a recount in Wisconsin and filed lawsuit in Michigan to stop outstanding ballots from being counted.
The Fox News' decision desk has put Biden at 264 electoral votes, meaning that any change could be critical in determining who wins the presidency. If Biden wins Nevada, where he is currently leading, the results from the other states will not affect the outcome.
Meanwhile, the Biden campaign has launched a "fight fund" designed to ensure votes are properly counted. He last spoke a few hours ago via Twitter.
"To make sure every vote is counted, we're setting up the largest election protection effort ever assembled."

Join the conversation and have your say on Thailand news published on The Thaiger.
Thaiger Talk is our new Thaiger Community where you can join the discussion on everything happening in Thailand right now.
Please note that articles are not posted to the forum instantly and can take up to 20 min before being visible. Click for more information and the Thaiger Talk Guidelines.