Satellite timelapse – Palu devastated by land liquefaction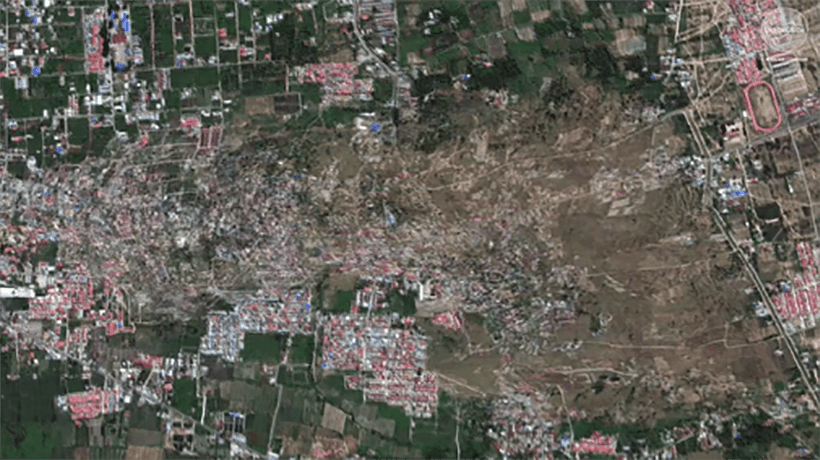 by The Jakarta Post – Asia News Network
The earthquake and tsunami caused enough damage in Palu. But few people have seen or understand the process of liquefaction, here caught on satellite in a time lapse.
The National Disaster Mitigation Agency (BNBP) spokesperson in Indonesia, Sutopo Purwo Nugroho, overseeing the relief and rescue efforts in Sulawesi, shared a time-lapse of satellite imagery on his Instagram account. It shows how liquefaction of the soil devastated neighborhoods on September 28 in Palu, Central Sulawesi.
"The process of soil liquefaction in Petobo Housing Complex, Palu, using WordView satellite imaging. Houses and buildings were swept away and sunk into mud that appeared due to the earthquake," he posted in Indonesian on @sutopopurwo.
"The search and rescue team is working to recover bodies in this area. Victims continue to be found," he added.
A tsunami and soil liquefaction followed the 7.4-magnitude earthquake that shook Palu and other parts of north-western Sulawesi in Indonesia.
Soil liquefaction, a geological process by which the soil structure collapses, is relatively unknown among the Indonesian public, including survivors and witnesses of the disaster. The Jakarta Post correspondent Ruslan Sangadji reported that on the morning after the quake, survivors referred to the phenomenon as "land tsunami".
Witnesses said the "mud" rolled like ocean waves. Houses in Petobo shifted as much as 700 meters from their original locations. Yahdi Basma, a Central Sulawesi councilor, whose two-story house moved 700 meters and was partially submerged in the liquefied soil, said the "mud" also dragged coconut trees a few hundred meters. However, he said, the trees were still alive.
Golden Triangle drug labs increase shipments 1000% – Speed and Ice pouring over the border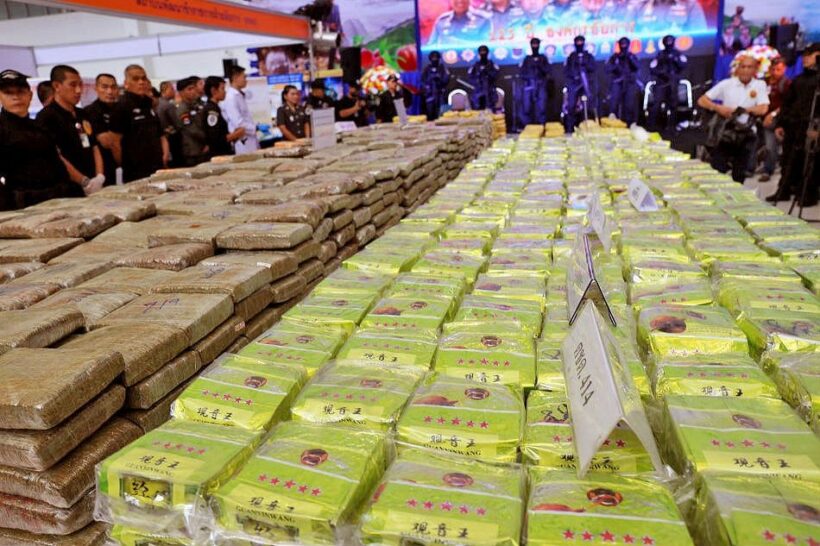 The number of seizures of high-purity crystal methamphetamine are surging into northern Thailand. The demand rises and the methods of detection and enforcement also improve. It's a vicious circle.
Authorities say the number of drug seizures have risen 1000% in just the past 2 years, a stark indication of the growth in industrial-scale production in neighboring Myanmar.
Some 18.4 tonnes of crystal methamphetamine or 'ice', was seized in Thailand last year, according to preliminary statistics from the Thai Office of the Narcotics Control Board. They know it's a tiny proportion of the amounts produced and shipped out undetected.
That figure is up from 5.2 tonnes in 2017 and 1.6 tonnes in 2016. It's more than three times the amount captured across all of Southeast Asia five years ago – a staggering rise in production and distribution.
Thailand remains a major trafficking route for the artificial drug manufactured in Myanmar's Shan and Kachin states – the north-eastern states of Myanmar that border China, Laos and Thailand.
Police say organised crime groups work with local pro-government militias and armed rebels to set-up "super labs" and allow transport through the regions to borders beyond.
The same mega-labs are also pumping out 'cocktail' tablets of methamphetamine, mixed with caffeine and other 'fillers'. The drug is nicknamed 'yaba' in Thailand. Specialist chemists and 'cooks' are brought in from Taiwan and China to run the meth labs in Myanmar, while the ingredients and lab equipment mostly come from China.
The methamphetamine tablets are a low-grade recreational drug, inexpensive and popular with blue-collar workers and low-end recreational drug users across South East Asia. The price for a 'yaba' pill has plummeted from around 200 baht to 80 baht in the past five years.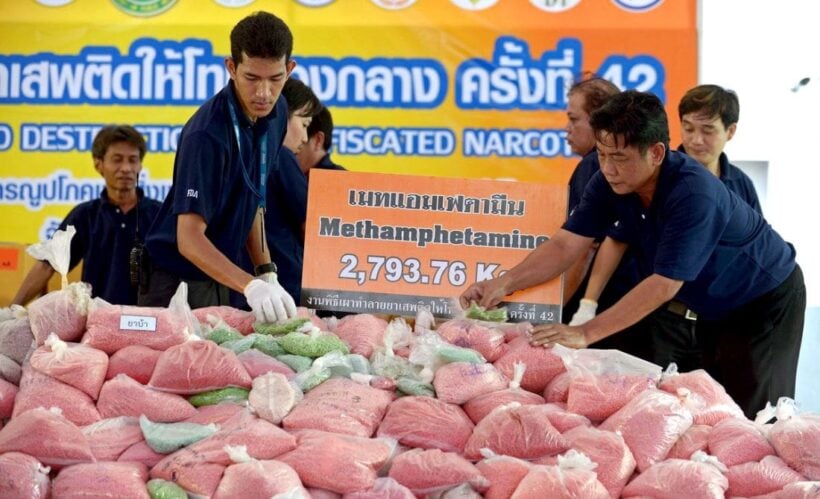 But the Golden Triangle, bordering north-eastern Myanmar, Laos and Thailand, has a long history of illicit drug trafficking.
It came to the West's notice as a cultivation hub for opium and heroin refining but those, now, easily detected crops are being replaced with methamphetamine production. The factories are easily hidden underneath the jungle canopy, and with the assistance of 'co-operative' local authorities, armed gangs and state-sponsored militias, the precursor drugs and final product move in and out with little trouble.
Once the drugs have made their way through Thailand the drug syndicates use "motherships" that intercept the drugs off the Andaman coast and distribute them to other parts of South East Asia, Australia and New Zealand.
Whilst the growth in production and purity of the drugs is alarming authorities, they are also intercepting and detecting a lot more of the road shipments making their way across the Thai borders. But they readily admit they are only netting a tiny part of the larger iceberg.
Despite the frequent showcasing of large drug hauls by Thai police, the vast majority of the drugs coming out of the back-doors of Myanmar's meth labs are getting through undetected.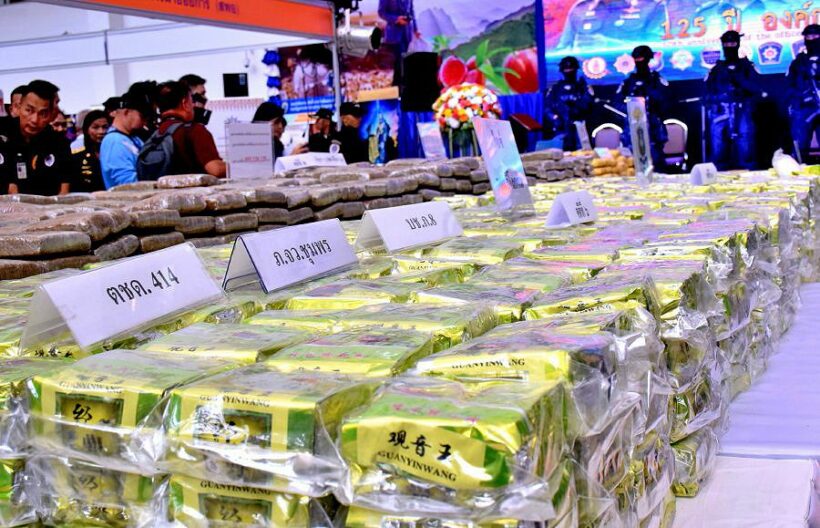 Die! Die! Korean Air 'nut rage' heiress assaults husband in video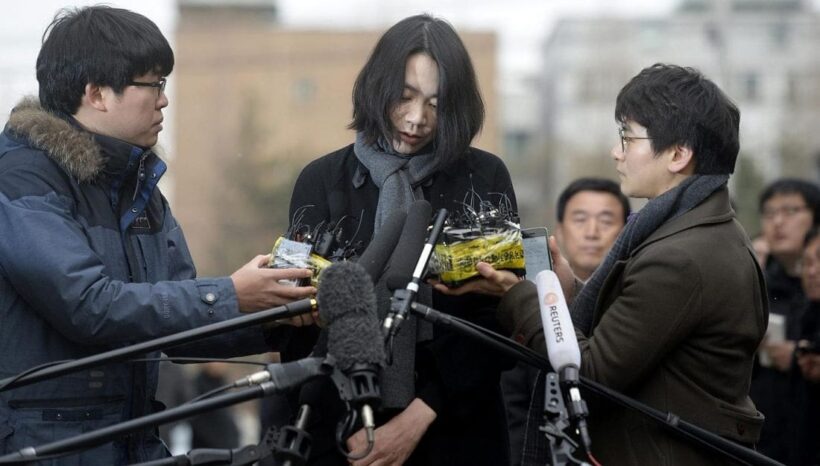 by The Korea Herald – Asia News Network
A video clip showing a woman who appears to be Cho Hyun-ah, formerly Korean Air vice-president, shouting at her husband, and photos showing his injuries has been revealed.
In the video, the woman shouts "Die! Die!" at her husband, surnamed Park, who filed for divorce last year citing physical and verbal abuse against him and their twin sons.
Photos released along with the video show injuries to the man's neck – apparently strangle marks.
The photos and video footage, which aired on KBS (Korean Broadcasting System), were submitted to the court as evidence by Park, who filed a complaint against Cho for assault and other charges on Tuesday.
Cho said Park was making false accusations to gain the upper hand in their divorce proceedings. She also accused him of destroying their marriage with his negligence of their children and addiction to drugs and alcohol.
Read the rest of this story HERE.
Read more about the original 'nut rage' incident HERE.
Students are dropping out along Cambodia's border with Thailand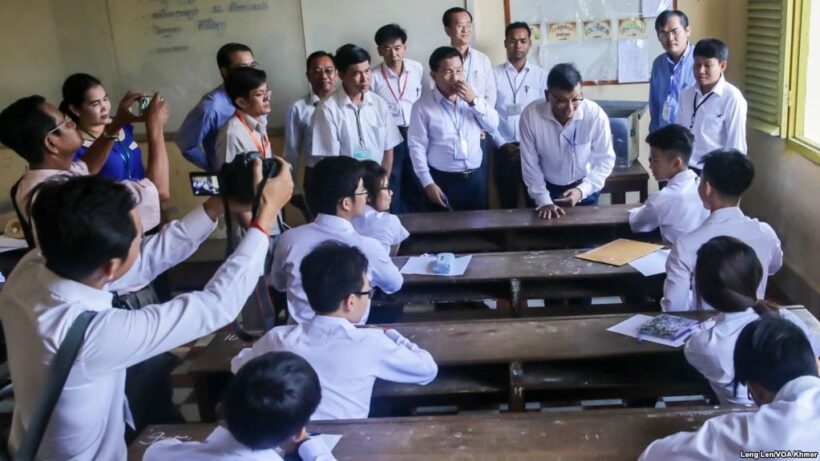 by VOA
A Cambodian official has reported that about 23% of children in three provinces along the border with Thailand have stopped attending school.
The Cambodian Education Minister Hangchuon Naron was speaking about the student dropout rate. He said that the rate in Battambang, Banteay Meanchey and Oddor Meanchey provinces was much higher than in other areas, where rates are 18 to 19 percent.
The education minister blamed poverty and parents who move to Thailand for work as the main reasons for the problem.
Cambodia's education ministry has begun training teachers to advise students to stay in school, while letting them choose their own study subjects. Teachers are also to advise students whose parents work abroad about the importance of education.
"So if teachers advise the students (to stay in school) that will help them to make the right decision. They could explain to those students that they need to pursue their studies successfully and then find local jobs as well."
But critics have expressed concern about the education ministry's plan.
President of the Cambodian Independent Teachers' Association, Ouk Chay Vy, says the plan fails to deal with the issues that cause students to drop out of school in the first place.
She says those reasons are poverty resulting from unemployment and a lack of land for farming. She noted that, in Cambodia, many students stop going to school because they need to work to support their families.
Ouk Chay Vy said a better plan would be for the government to try to increase the number of jobs so that citizens could have better living conditions.
"If the government could give them help, it would still not be enough," she added.
Suon Sinuon is a farmer from Banteay Meanchey. She said that three of her children dropped out of school while they were in the sixth and ninth grades. They went to Thailand to work and help support the family.
She said that the children did not want to stop going to school, but had no other choice because of the family's needs.
"Others who have enough money don't let their children migrate, but me, I am so poor that I had to let them go work in Thailand."
Radio Free Asia reported this story. Jonathan Evans adapted the report for VOA Learning English. George Grow was the editor. VOA partners with The Thaiger for weekend radio news.