Japanese man earns master's degree in ninja studies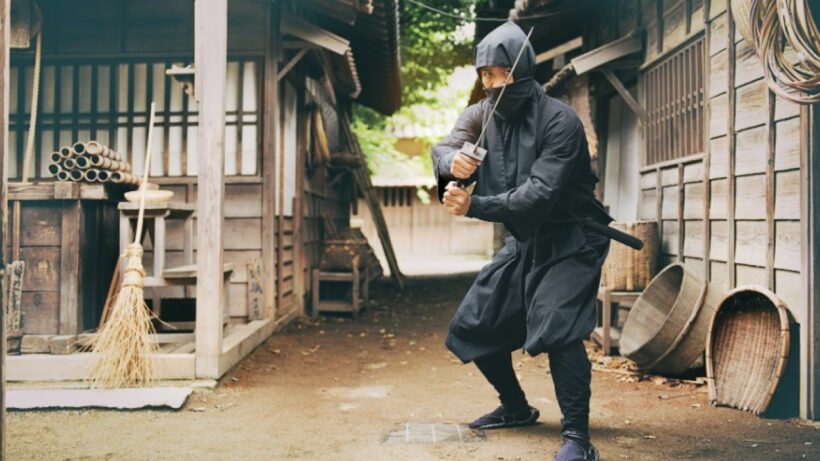 A Japanese man has become the first person in the world to hold a master's degree in ninja studies.
Genichi Mitsuhashi, aged 45, completed the courses which involved learning basic martial arts and climbing mountains in a stealthy way. He spent the last two years at Mie University studying the history, traditions, and fighting techniques of ninjas, including mysterious agents of feudal Japan.
Ninjas were well-known for their secrecy and high levels of skill. They were also masters of espionage, sabotage, assassinations, and guerrilla warfare in the 14th century. Mitsuhashi says, however, that through his learning, he found that ninjas were also independent farmers.
Because of this, he moved to the mountainous province of Iga, some 220 miles from Tokyo, Japan 's capital, to better understand how they lived.
Mitsuhashi says, "Iga is where the Ninja used to live. The climate of this area has created the very nature of the Ninja."
Mitsuhashi grows his own rice and vegetables in Iga, where he runs a local inn. He also teaches martial arts and ninjutsu (the art of ninja) at his own dojo.
In 2018, Mie University established the International Ninja Research Center in Iga, becoming the first university in the world dedicated to ninja studies.
Apart from history, students also learn traditional fighting and survival skills, including basic martial arts, and how to cross mountainous areas while remaining undetected.
Ninja studies professor Yuji Yamada said that Mitsuhashi was a dedicated student who literally devoted his life to being a ninja.
Mitsuhashi, who wants to pursue a doctorate in ninja studies, said that the course had taught him about both the present and the past.
"It is important for modern Japan to live independently for your own survival and prosperity," he said. "The world for each of us is not global, but local, the era of globalism is over."
SOURCE: CNN
Keep in contact with The Thaiger by following our
Facebook page
.


Find more SE Asian News courtesy of The Thaiger.

Broke? Find employment in Southeast Asia with JobCute Thailand. Rich? Invest in real estate across Asia with FazWaz Property Group. Even book medical procedures worldwide with MyMediTravel, all powered by DB Ventures.

Locals not rushing to book Singapore 'staycations'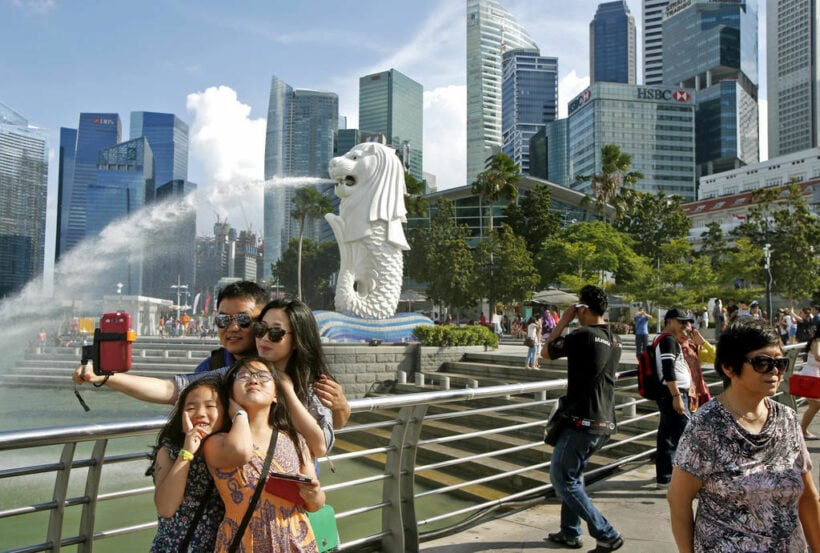 Tokyo residents can escape the city with a hike up Mount Fuji. New Yorkers can head to Long Island for a weekend. In Indonesia locals will be able to fly to the beaches of Bali. And in Thailand anyone living here now can visit the island of Phuket for a beach retreat.
Such is the Covid era 'staycation', the solution for domestic tourist economies around the world. Or is it?
Residents of Singapore have less of an option as, well, Singapore is tiny so any staycation won't take you far away from home. With the island's borders closed to foreigners, hotels and tourist attractions are hoping 'staycationers' will plug the gap in the battered $20 billion-a-year tourist industry. But despite industry enthusiasm, the Singapore locals haven't been rushing to book staycations just yet.
Michael Issenberg, CEO Accor South East Asia, the largest hotel operator in Singapore says that unless there is a return to international business, the hotel industry is going to be decimated.
"Up to 90% of our bookings come from international travellers."
While tourism internationally has been profoundly hit by the Covid-19 pandemic, a gradual re-opening of some domestic travel is giving a shot in the arm to airlines and hotels. Both industries, and the downstream travel agents, tour companies, taxi and passenger bus drivers, and cleaners, etc, have been particularly hard hit as border closures and lockdowns have shuttered hotels and ground entire fleets of planes.

Singapore's tourism sector faces an even tougher challenge with hotels given a green light just last week to request approval to welcome domestic tourists. But locals have been saying they'd prefer to save their money and wait for travel to resume in nearby holiday spots in Thailand and Malaysia rather than spend it on a hotel just around the corner in Singapore.
Thailand and Malaysia are also promoting local versions of 'staycations'. In Thailand the government is rolling out a three month stimulus package which gives users a 3,000 baht digital 'wallet' to use for expenses on rooms, flights and food.
Back in Singapore, the 5.7 million Singaporeans are now rebooting their economy after two months of lockdown, including a huge spike of new cases in April, the borders are still mostly closed. The city-state registered a historic low of just 750 foreign visitors in April, down from 1.6 million in the same month last year. May wasn't much better – 880 visitors.
Selena Ling, head of treasury research and strategy at Oversea-Chinese Banking Corp says that in the short term, hotels, restaurants and attractions can shuffle their businesses to draw interest to staycationers by adding attractions and food discounts,.
"However, our inherent small domestic market size implies it may not be a longer-term sustainable solution."
Tourism has been an increasingly vital industry for Singapore, helping to re-invent the economy from its traditional finance and shipping hub strengths. World class attractions including – Marina Bay Sands hotel, casino, Universal Studios and the Singapore Zoo have drawn tourists from around the world. The island has found its advantages as a cheap shopping stop-over and financial hub have been taken over by other south east Asian mega cities.
Last year, Singapore hosted a record 19.1 million visitors, while tourism receipts rose to S$27.7 billion (US$19.8 billion), fun 3% from the year before. Singapore's tourism industry, employing about 65,000 people, contributes about 4% to the island's GDP.
The border closure means Singapore needs to persuade locals to spend more money at home. Tourism Board CEO Keith Tan is confident the locals will be keen to travel locally and support the Singaporean economy.
"They may therefore be open to take time off in their own city and rediscover all that Singapore has to offer."
"Singapore has set aside S$90 million for the tourism sector and a task force is developing domestic and international recovery plans to be shared soon. The board also aims to strengthen Singapore's brand abroad by spending S$2 million to encourage content creators to produce compelling stories about the city-state."
Keep in contact with The Thaiger by following our
Facebook page
.
Facebook blocks Hong Kong's user data requests after China's new security law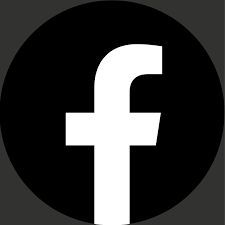 Facebook is blocking requests from Hong Kong to receive user data after China's passing of a new national security law that reportedly aims to crack down on government critics. WhatsApp and Twitter are also included in the blocking of data requests with Facebook spokesperson Andy Stone saying it is stopping the review of such requests until it evaluates the new law and consults with international human rights experts.
"We believe freedom of expression is a fundamental human right and support the right of people to express themselves without fear for their safety or other repercussions."
The new national security law was revealed at the end of June and has already had a muting effect on the city that has long been a haven for free speech and internet access from China's mainland. Facebook reportedly works with law enforcement communities to promote safety, on and offline, but it reviews every request by law enforcement agencies to make sure they are legitimate.
Facebook and Twitter are accessible in Hong Kong, as part of the decrease in oversight under the "one country, two systems" commitments by Beijing. However, human rights advocates have criticised the new national security law, partly because China did not release a draft for the public to review before it took effect.
SOURCE: Nation Thailand
Keep in contact with The Thaiger by following our
Facebook page
.
Covid-19 increasingly linked with patients who lose their sense of smell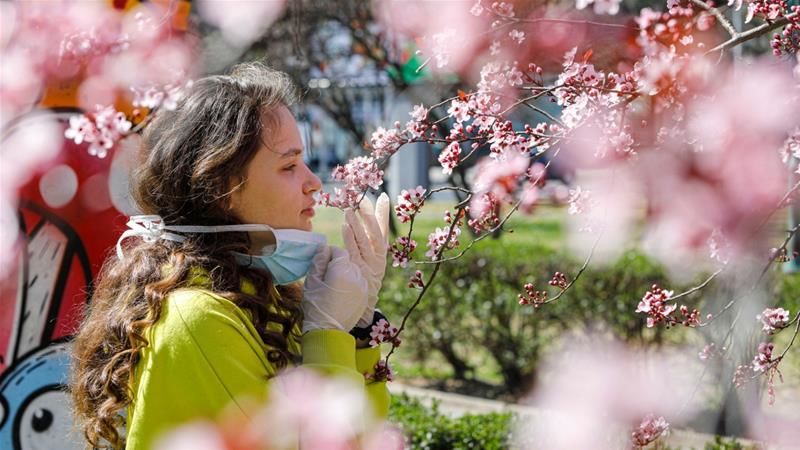 Wake up and smell the roses. But a group of Covid-19 patients simply can't as they've lost their sense of smell.
Anosmia, losing the ability to smell, can be psychologically difficult to live with and has no real treatment. Anosmia has been linked to some Covid-19 patients, both before they develop full symptoms or after they recover from the major respiratory symptoms. Others, who were asymptomatic, have also developed Anosmia.
An increasing number of Covid-19 patients are paying the price after surviving a brush with the virus. Some are facing a long-term inability to smell.
The president of anosmie.org says Anosmia "cuts you off from the smells of life, it's a torture."
"If you have the condition you can no longer breathe in the smell of your first morning coffee, smell the cut grass of a freshly mown lawn or even the reassuring smell of soap on your skin when you're preparing for a meeting."
Anosmia, also known as smell blindness, is the loss of the ability to detect one or more smells. Anosmia may be temporary or permanent. It differs from hyposmia which is a decreased sensitivity to some or all smells.
"You only truly become aware of your sense of smell when you lose it. Eating is a completely different experience too, as so much of what we appreciate in food is what we can smell."
There is already evidence from South Korea, China and Italy, some of the countries hit earliest with the coronavirus outbreaks, that significant numbers of patients with Covid-19 infection have developed anosmia or hyposmia. In Germany it is reported that more than 2 in 3 confirmed cases have anosmia. In South Korea, where testing has been more widespread, 30% of patients testing positive have had anosmia as their major presenting symptom in otherwise mild cases.
There are also other causes of anosmia – nasal polyps, chronic rhinitis, diabetes, Alzheimer's and Parkinson's. Now the novel coronavirus has been added to that list with the symptom alone allowing a diagnosis of Covid-19 in some cases.
Doctors report that when patients lose their sense of smell and don't get it back they note a real change in the quality of life and a level of depression that is not insignificant.
"According to the first numbers, around 80% of patients suffering from Covid-19 recover spontaneously in less than a month and often even faster, in eight to 10 days."
"For others it could be that the disease has destroyed their olfactory nerves, the ones that detect smells. The good news is that these receptors, at the back of the nose, are able to regenerate.
Two Paris hospitals, Rothschild and Lariboisiere, have launched a "CovidORL" study to investigate the phenomenon, testing how well different nose washes can cure anosmia.
In addition, there has now been a rapidly growing number of reports of a significant increase in the number of Covid-19 patients presenting with anosmia in the absence of other symptoms. This knowledge has been widely shared on medical discussion boards by surgeons from around the world managing a high incidence of cases.
Keep in contact with The Thaiger by following our
Facebook page
.