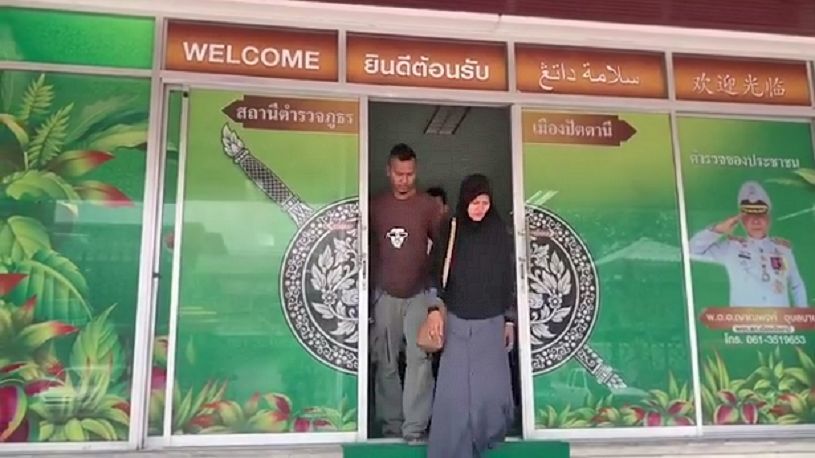 Thai security officials have confirmed that four more people were killed in a late-night attack on July 24 by Muslim insurgents on a military outpost in the southern province of Pattani. Militants struck the remote base throwing grenades and laying down nearly an hour of automatic fire. The attack is considered "payback' for the alleged torture of Abdulloh Esormusor.
Human Rights Watch say the July 25 attack was a likely retaliation for the treatment of Abdulloh.
The 15 year insurgency in the Malay-Muslim majority so-called Restive South or Deep South has left over 7,000 people dead but attracts little global attention. Successive Thai administrations have failed to negotiate any relief to the conflict despite the litany of violence that even outstrips higher profile conflicts in places like the Gaza Strip.
Rebels continue to fight for autonomy for an area they describe as a "culturally distinct region" free from the Buddhist-majority Thai state which colonised the area over a century ago.
The July 25 attack boiled over after a Muslim rebel suspect was left in a critical condition after spending several hours in an army interrogation unit. He was hospitalised with "brain swelling". Reports in several regional news outlets claim he was tortured using "suffocation" and plastic bags as the method to extract information.
Four days before the attack a rebel suspect, 34 year old Abdulloh Esormusor, was rendered unconscious after being arrested under martial law and taken to the military camp in Pattani. The head doctor at the notorious Inkayuth detention centre recorded the suspect arrival saying he was "in good health". But later he noted that the man was later found unconscious after being held in the "interrogation centre", according to The Star Online.
Rebel groups claim he was tortured and are calling for an international probe. The army has publicly vowed to punish anyone found guilty of abuse.
Inkayuth is the Thai army's largest detention centre in the south, where insurgency suspects are taken for questioning and held under the emergency laws governing the conflict-scarred region.