Chumpon plantation owner faces accusations of child sex abuse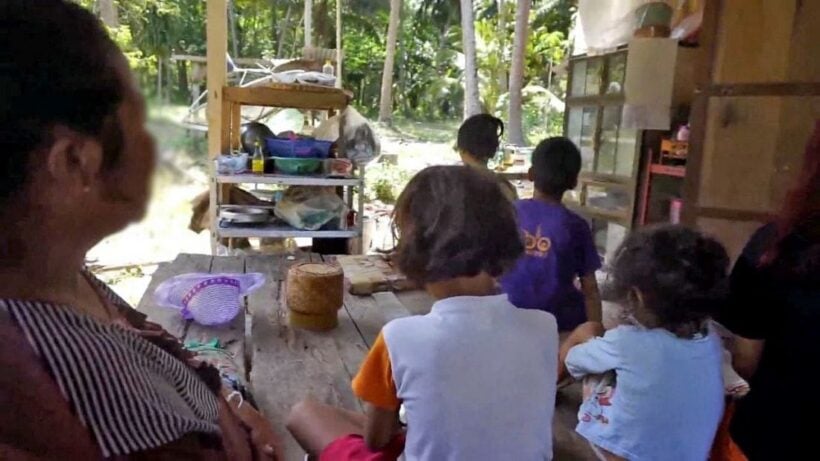 "Jan said 'Surin' often took her daughter to his home. When the girl was seven years old, however, it was revealed that 'Surin' had allegedly molested or raped her over the previous five years."
In the latest in a string of serious child abuse cases, relatives of the alleged victims, in this case three girls aged 6, 10 and 14 and a 9 year old boy from the same family, fear they won't get justice.
The male suspect, allegedly the head of a rubber plantation in Chumphon's Lang Suan district, is now on bail and is accused of threatening the family.
The 14 year old victim's 52 year old mother Jan (not her real name) also claimed that the 50 year old suspect – identified only as 'Surin' – has threatened her family after he was was earlier arrested for allegedly raping and sexually molesting the children over a number of years, but later was released on bail.
Chumphon police chief Pol Maj General Sajarat Saksilpchai, said he had instructed the case investigator to proceed with legal action against the suspect for the alleged victim intimidation and to gather tighter evidence to prosecute him for the alleged sex crimes.
Jan said that she, her husband and their teenage son and two-year-old daughter, moved from Sakhon Nakhon in 2007 to find rubber tapping jobs in Sawi district. They got to know plantation owner Surin who was kind to the family and invited them to build a shack on his land in tambon Bang Maphrao of Lang Suan district, she said.
Jan said Surin often took her daughter to his home. When the girl was seven years old, however, it was revealed that Surin had allegedly molested or raped her over the previous five years.
Jan said that Surin then offered 20,000 baht to hide the scandal and she accepted as her family lived on Surin's land and she tried to block Surin from taking advantage of the girl again.
The girl claimed, however, that she continued to be a target of Surin's alleged sexual advances.
In February this year, Jan said she found out that her 9 year old nephew had allegedly been raped and her two grand-daughters had allegedly avoided Surin's sexual advances on multiple occasions.
Because of the latest incidents, Jan said she filed a police complaint. She said a medical examination of all four children backed her allegations. She said her family has now moved out of the area to stay on another community leader's land.
Jan claimed that she decided to come forwards to tell the story to Thai journalists this week because Surin allegedly had some men, driving in a van, shown the four children's photos to the villagers in her new neighborhood earlier this week, as to ask for a direction to the family's new home – which was a threatening gesture that made the family worried they might not get justice.
SOURCE: The Nation


Read more headlines, reports & breaking news in South Thailand. Or catch up on your Thailand news.
OrBorTor president shot dead in Yala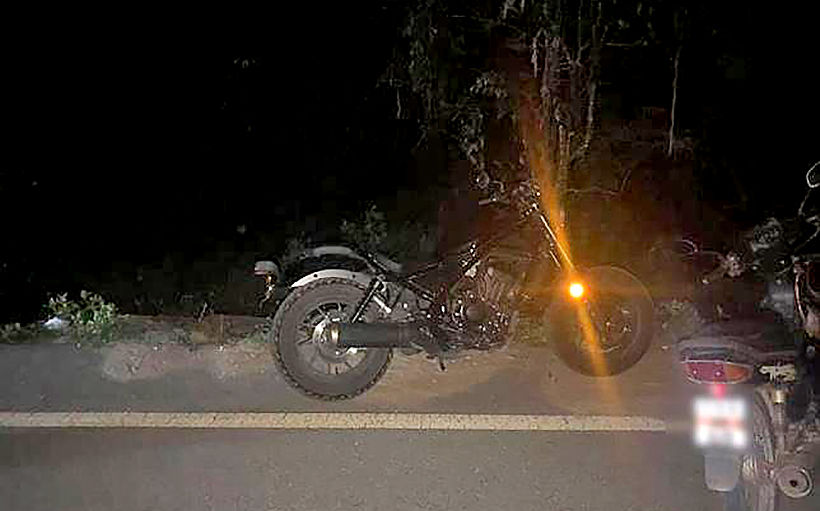 PHOTOS: Work Point News
An OrBorTor president in Yala's Raman district has been fatally shot while riding his motorcycle home last night.
Police say 55 year old Sama-ae Sama was shot on a main road in Moo 2 village in Tambon Tha Thong at 8.15pm. He was rushed to the Raman Hospital but died later.
Police said Sama-ae was returning home after visiting his mother in another village to join a Ramadan ritual supper when the gunman shot at him.
Sama-ae was the president of the Tambon Tha Thong Council. Police say the motive could either be the result of some local political conflict or an act of southern insurgency.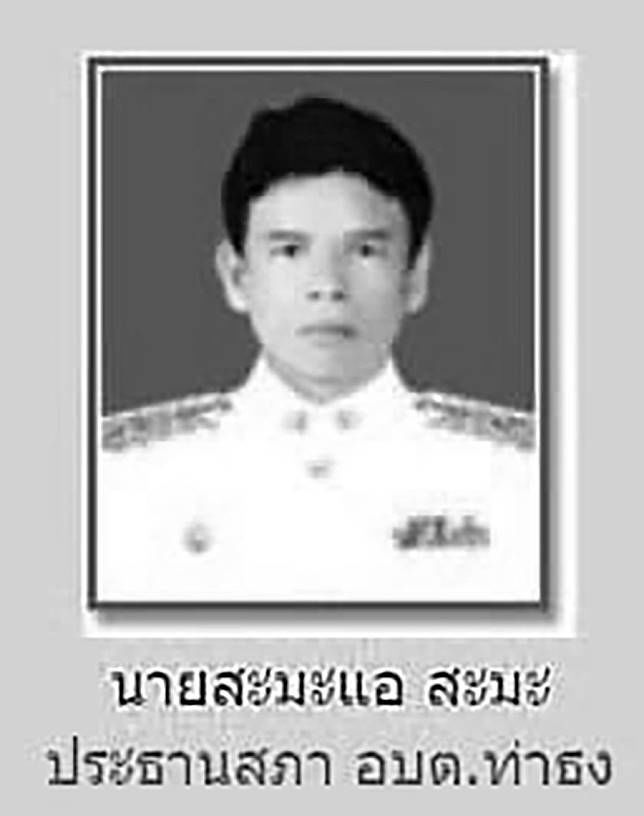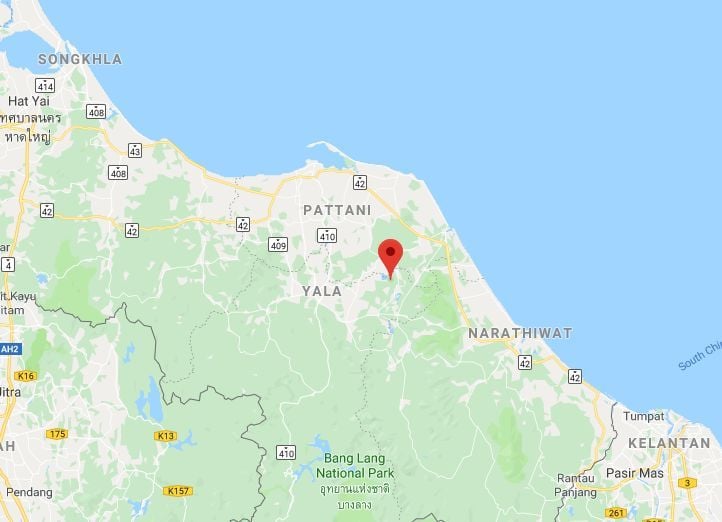 SOURCE: The Nation
14 smuggled Burmese migrants rescued and alleged trafficker arrested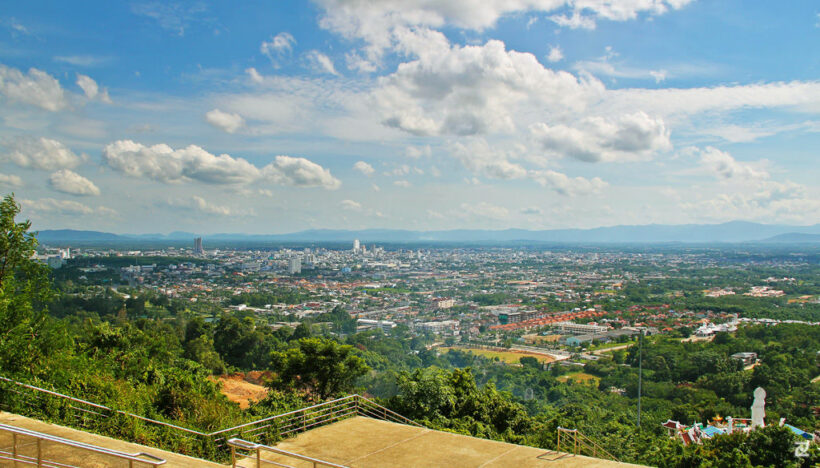 PHOTO: Bang Klam, Songkhla
Immigration police in Songkhla have arrested an alleged Burmese human trafficker and rescued 14 smuggled Burmese from a rented house in Bang Klam district.
Police arrested the alleged ring leader, 29 year old Aung Chanai, not far from the rented house on the Asia highway in Moo 4 village in Tambon Tha Chang where he allegedly kept the 14 undocumented Burmese migrants – five women and nine men.
The 14 had been detained inside the house, which was locked from the outside, before being smuggled across the border to Malaysia.
The migrants appeared tired and starving, according to officials, who provided them with boxed meals.
The migrants will be deported, while Aung will face charges of human trafficking, said police.
SOURCE: The Nation
Woman killed, nine injured in seven-vehicle pileup in Nakhon Si Thammarat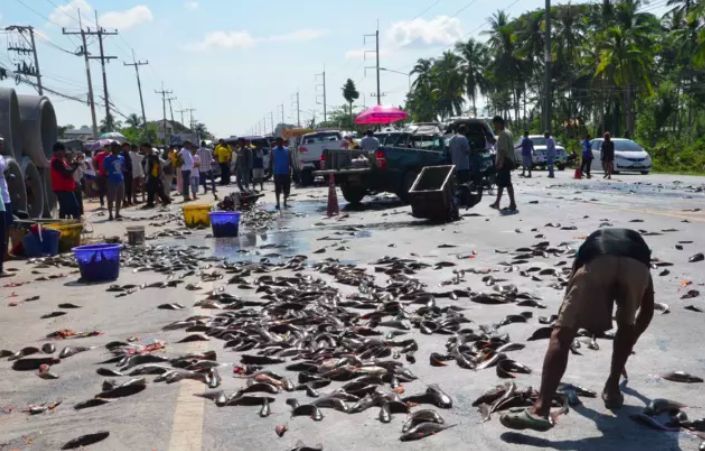 A woman has died and nine others injured in a pileup involving four pick-up trucks, a sedan and two motorcycles on a road in Nakhon Si Thammarat this morning.
Police say the accident happened at 9am on the Nakhon Si Thammarat-Pak Phanang road in front of the 17th regional office of the Government Saving Bank in Tambon Pak Nakhon, Muang district.
43 year old Pennapha Boonrodchu died after breaking her neck when her motorcycle was hit by a pickup after the four trucks piled up. She was about to make a turn into the town bank when the accident occurred. Another motorcycle was also hit and the rider injured.
Police are still investigating the incident to determine charges. The pickup that hit and killed Pennapha also hit a car parked on the roadside.
One of the pickups was carrying hundreds of kilograms of catfish, which spilled on the road.
The injured people were rushed to Nakhon Si Thammarat Hospital.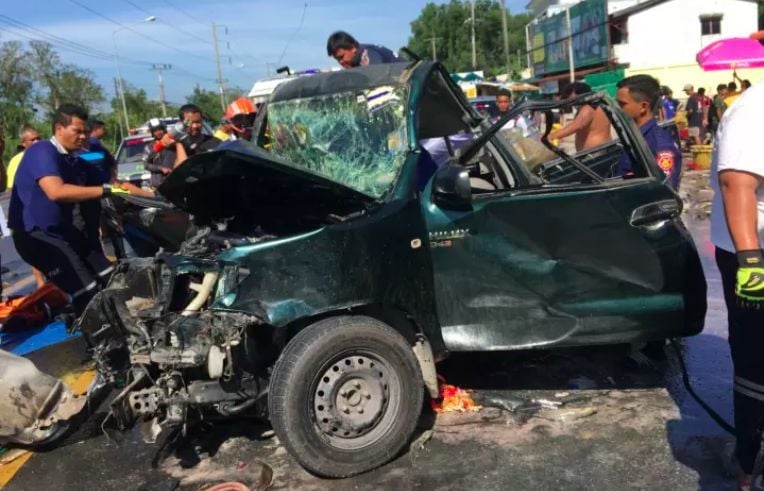 SOURCE: The Nation