3 wounded in explosion at Narathiwat border defence unit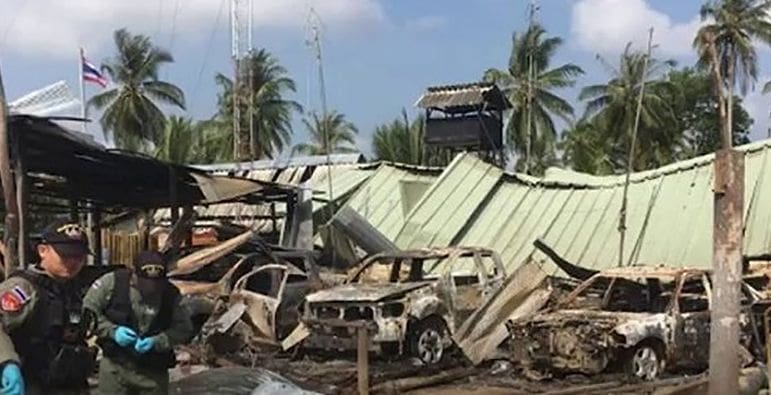 Three security officials have been injured in the latest bout of southern violence when armed militants attacked a border defence unit's base near the Kolok River in the Tak Bai district in the southern province of Narathiwat on the Thai/Malaysian border.
Several houses and cars nearby were also damaged by the powerful IED (improvised explosive device).
Initial reports have revealed that a group of about 6 militants opened fire at the base with automatic weapons, followed by a powerful blast from a device attached to a motorcycle parked in front of the base.
Three suspects have been apprehended by security police and are being questioned.
SOURCE: Thai PBS
Keep in contact with The Thaiger by following our
Facebook page
.
Millions of baht worth of cigarettes seized after smuggled over Burmese border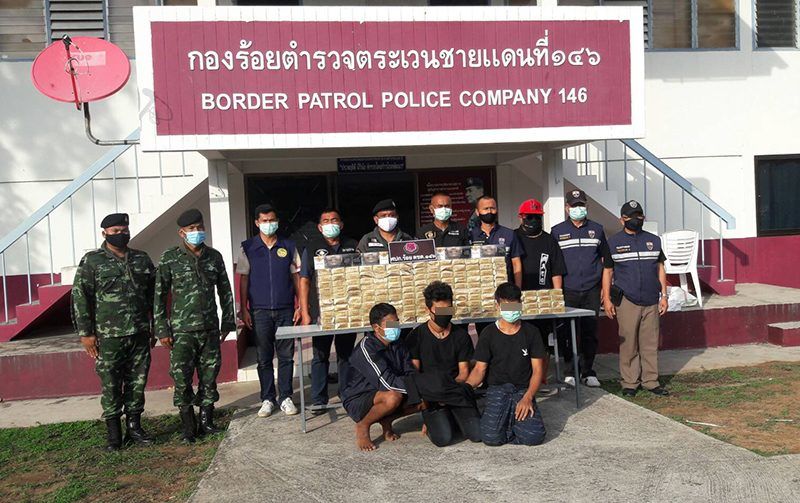 Illegal cigarettes, valued around 2.6 million baht, have been confiscated by police after they were smuggled in over the Burmese border and into the province of Prachuap Khiri Khan, Thai media reports. Three men were caught by police shortly after they crossed the border, but one was able to run back into Myanmar.
Although it was just cigarettes, smuggling of illegal substances has become a leading concern for Justice Minister Somsak Thepsutin. In the course of 6 months, thousands of people in northeast Thailand were arrested in drug cases, mostly smuggling marijuana across the Mekong and larger and more lucrative shipments of methamphetamine out of the Golden Triangle area.
Cigarette smuggling is a popular trade over the Burmese borders into central western Thailand down to Ranong province, and the southern province borders from Malaysia.
SOURCES: Thai Residents
Keep in contact with The Thaiger by following our
Facebook page
.
Surat Thani police extortion case – police chief promises swift and thorough investigation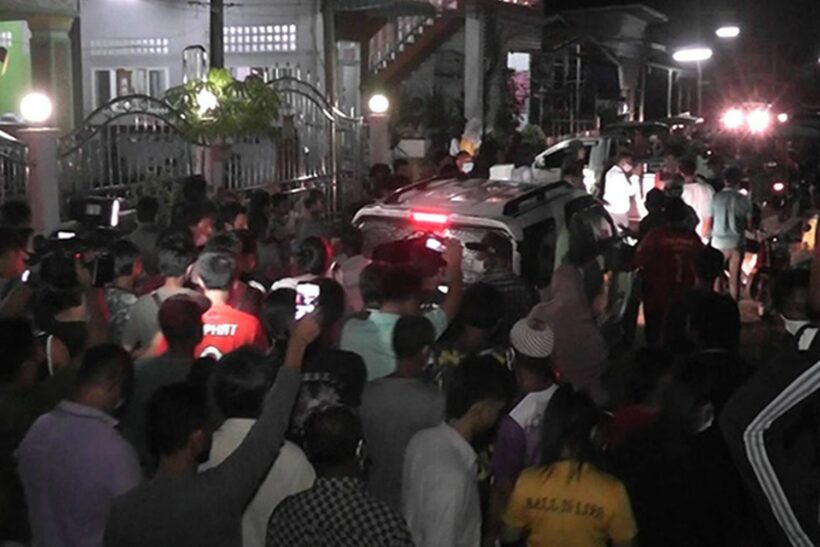 Police in the southern Surat Thani province have been ordered to speed up their internal investigation into allegations that 3 of their officers demanded 5 million baht from a trader to drop charges relating to the purchase of seafood from local fishermen. The report will be submitted to the National Anti-Corruption Commission. A spokesman said today that the investigation is being headed the deputy provincial police commander .
"The panel has been instructed to be thorough and without compromise. Their report will be submitted to the NACC as soon as possible. The probe will be sped up. It will take 3 or 4 days to complete.''
Provincial Police Region 8 has also set up a separate disciplinary panel to investigate the 3 officers, who will be transferred to the police regional office in Phuket.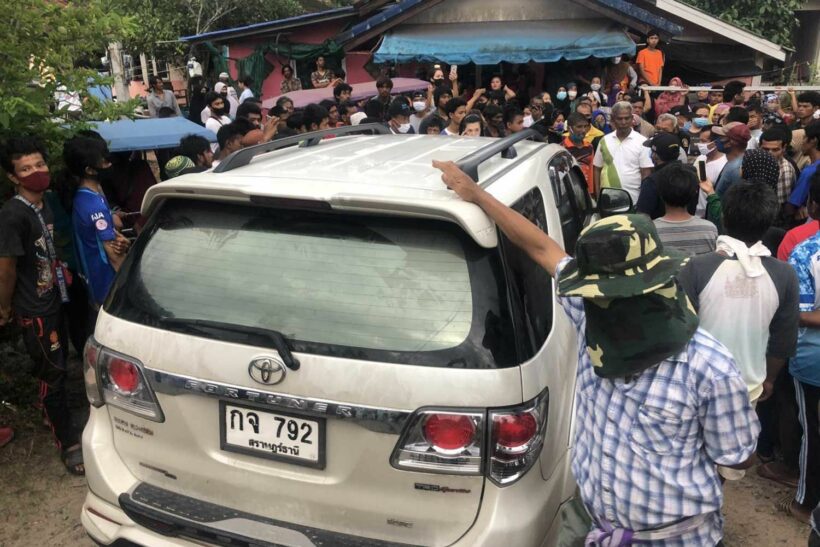 On Wednesday, about 200 angry fishermen from Surat Thani's Kanchanadit district surrounded a police car and rioted after they heard that the 3 officers had tried to extort money from the trader, Anucha Binmusa.
Police reinforcements were sent to the scene to negotiate with the hundreds of locals who turned up to add their support to the trader and vent their anger at the police attempt to extort money. They later dispersed.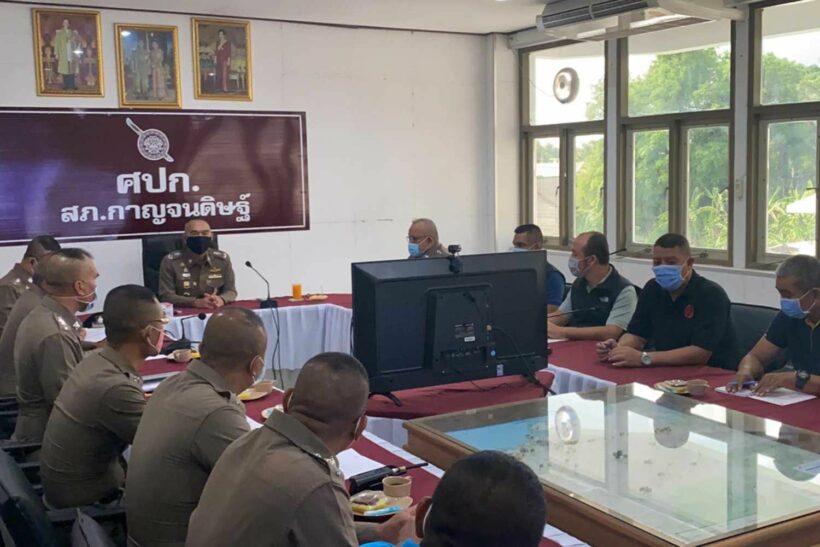 46 year old Anucha, the cockle trader, later filed an official complaint with local police against the 3 officers, accusing them of demanding money in exchange for dropping charges over the purchase of baby cockles, which they claimed were harvested illegally. Anucha says the cockles were harvested by local fishermen from the Tapi River.
The three officers had seized 23 sacks containing 700 kilograms of baby cockles valued around 500,000 baht.
SOURCE: Bangkok Post
Keep in contact with The Thaiger by following our
Facebook page
.
19 kilograms of crystal meth, valued around 10 million baht, seized on Thai train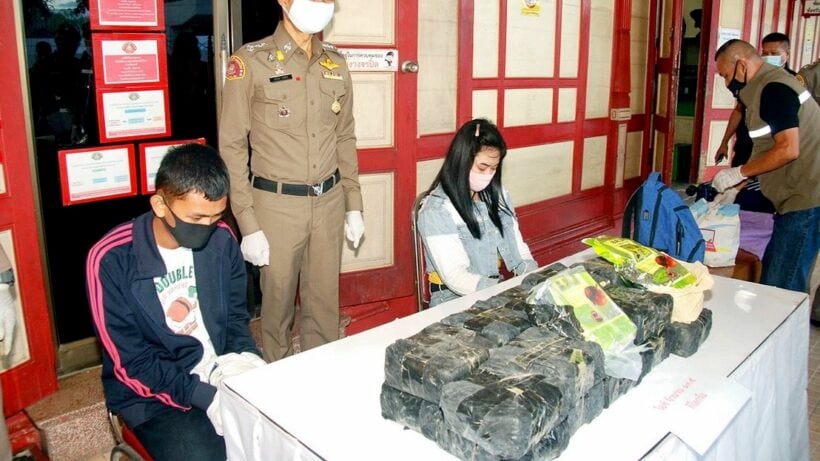 2 people are in custody and 19 kilograms of crystal methamphetamine or "ya ice" has been seized after it was discovered in their bags on an express train from Bangkok to the southern province of Nakhon Si Thammarat last night. 22 year old Ekkapong Kaewsa, of Bangkok, and his female companion 23 year old Methanee Suparb from Si Sa Ket, were arrested by railway police as the train was approaching Hua Hin station about 6pm.
The railway police commander said the arrests followed a tip that couriers would be carrying illicit drugs on special express train 9085 from Bang Sue station in Bangkok to Nakhon Si Thammarat. Railway police were assigned to all carriages. As the train approached Hua Hin, officers noticed 2 passengers acting suspiciously. They approached and demanded to search the couple's bags. Inside, they police found 19 plastic wrapped packages, each of which was found to contain a kilogram of crystal meth. The drugs are estimated to have a street value of about 10 million baht, according to police.
Ekkapong reportedly confessed to having smuggled drugs by train on several occasions. He said he had asked Methanee, a waitress, to accompany him on the trip to deliver the drugs to Nakhon Si Thammarat. He says he was paid 100,000 baht to make the delivery.
Police are expanding the investigation to find others involved and the source of the drugs.
SOURCE: Bangkok Post
Keep in contact with The Thaiger by following our
Facebook page
.