3 wounded in explosion at Narathiwat border defence unit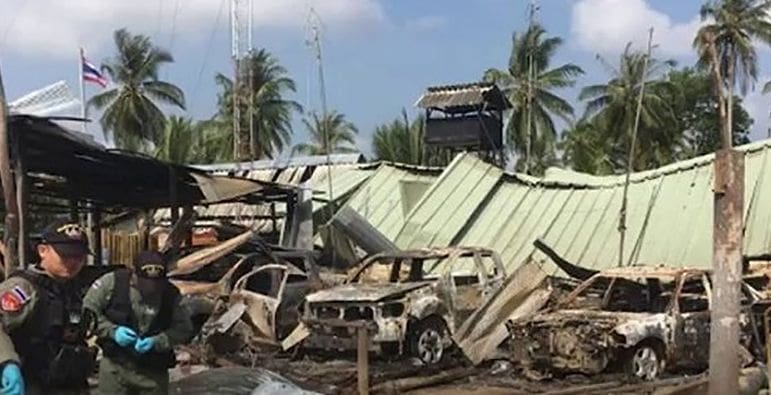 Three security officials have been injured in the latest bout of southern violence when armed militants attacked a border defence unit's base near the Kolok River in the Tak Bai district in the southern province of Narathiwat on the Thai/Malaysian border.
Several houses and cars nearby were also damaged by the powerful IED (improvised explosive device).
Initial reports have revealed that a group of about 6 militants opened fire at the base with automatic weapons, followed by a powerful blast from a device attached to a motorcycle parked in front of the base.
Three suspects have been apprehended by security police and are being questioned.
SOURCE: Thai PBS


Read more headlines, reports & breaking news in South Thailand. Or catch up on your Thailand news.
Four southern islands to be closed to tourists during monsoon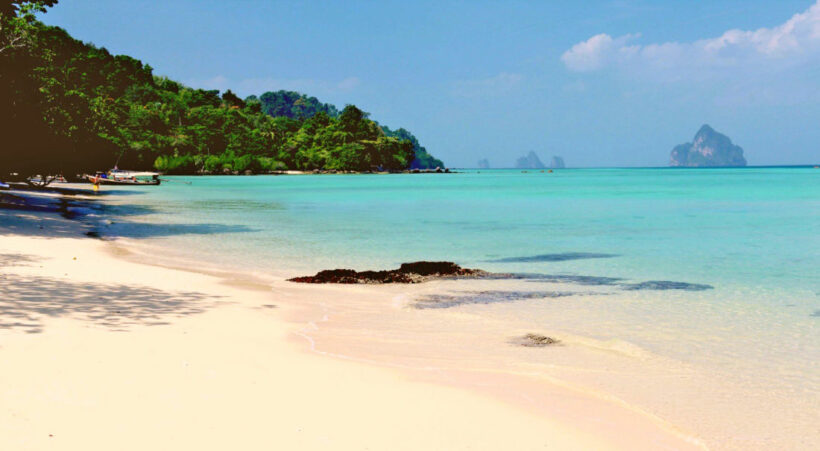 PHOTO: Koh Kradan
Four islands in the Haad Chao Mai National Park in Trang, southern Thailand, will be closed to tourists for four months starting June 1.
The chief of the Haad Chao Mai national park, Narong Kong-iad, says that access to the park will be denied to tourist from June 1 to September 30 for "the nature to rehabilitate itself".
He said there will be a strong southwest monsoon during the period, so it could be dangerous for tourists to go out to the sea. Four popular tourist destinations – Koh Mook, Koh Kradan, Koh Waen and Koh Chuek – will be closed to tourists during the four month break.
The closure of many Andaman Sea islands is now an annual precaution to protect tourists during the monsoon. Surin Islands were closed last week and the Similans will be closed too soon.
Maya Bay on Koh Phi Phi Ley has been closed for at least two years to allow rehabilitation of the tourist-trampled environment.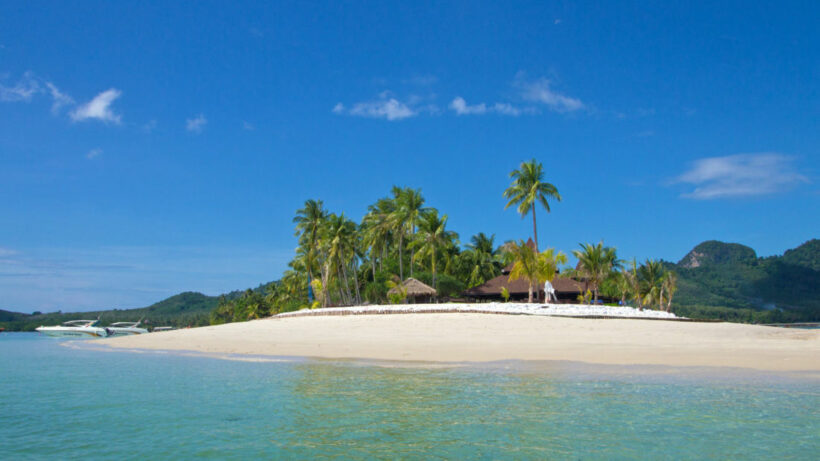 Koh Mook
Co-ordinated pipe bomb attacks in Yala injure five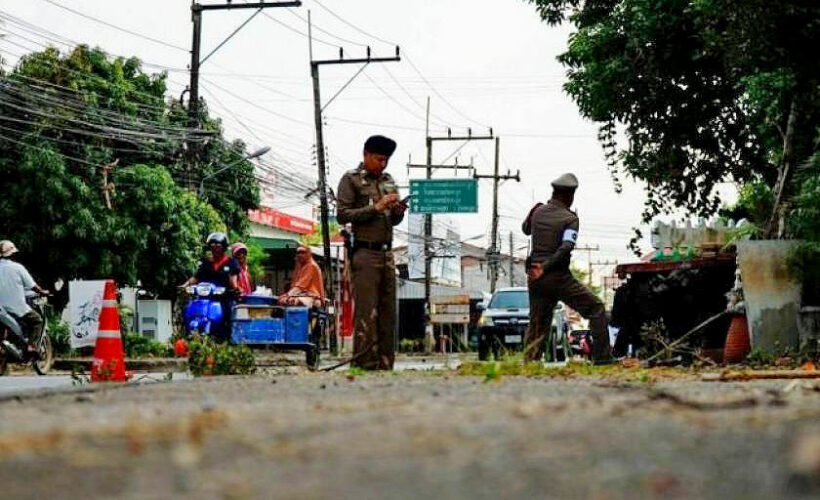 FILE PHOTO
Five Army troops and rangers have been injured after southern insurgents threw pipe bombs. Security officials say the incidents happened at three locations in Yala in what appears to be a co-ordinated incident.
The commander of Muang Yala police station, Pol Col Narawee Binwaearong, says two insurgents on a motorcycle rode to a security checkpoint on the Siroros Road in Muang district and the rider threw a pipe bomb at the checkpoint at about 8.15pm. The bomb lended next to the booth and causing minor damage to the road only.
Soon after, another pipe bomb was hurled at a security checkpoint on Sukyang Road, Yala, in front of a police residential building in the main town district. Two Army troops and two rangers received minor injuries from the second attack. The four suffered ringing ears and chest pain and were sent to Yala Hospital.
Then, about 8.30pm, insurgents accessed the compound of Ban Ba-ngoi Sinae School in Tambon Ba-ngoi Sinae in Yala's Yaha district. One threw a pipe bomb at the rangers' living quarters. That bomb exploded on the roof of the house. Shrapnel from the bomb injured a 43 year old ranger. He was also taken to the Yaha district hospital.
Mother blames rescuers for damage to her car after trying to get her daughter out of the locked SUV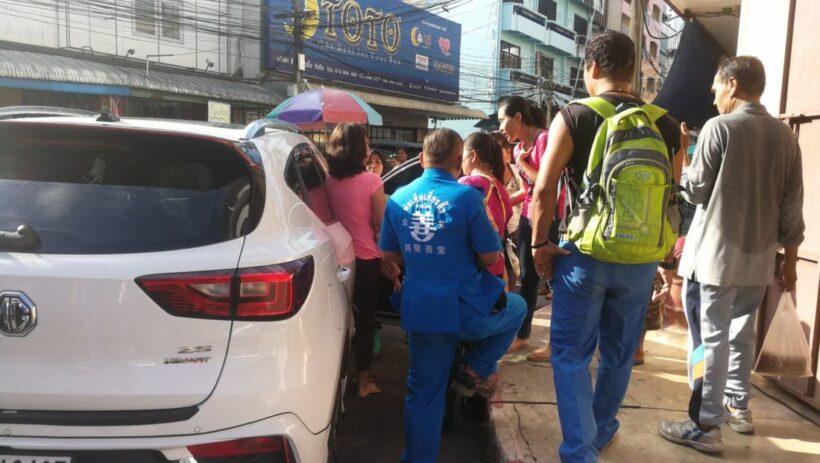 PHOTOS: Gimyong News
Locals who tried to help a one year old baby who has was locked inside an SUV are being blamed as the mother claims they have caused scratches and damage to her car.
Gimyong News is reporting that the incident happened at 7.30am today in Hat Yai Songkhla.
A one year old girl was stuck inside a SUV after the mother switched off the engine and left her sedan's remote electronic key inside. The SUV locked itself with the cild inside and the mother outside.
Rescue workers, police and locals were trying to help open the SUV to get the young girl out. They recommended the mother to break the SUV's glass but she refused their offer. It took about an hour before the car company arrived to unlock it. The girl was safe.
The mother said she was disappointed and blamed rescue efforts for some scratches on her SUV. She is demanding someone take responsibility of her damaged SUV.