Deputy PM orders review of intercity and rural road speeds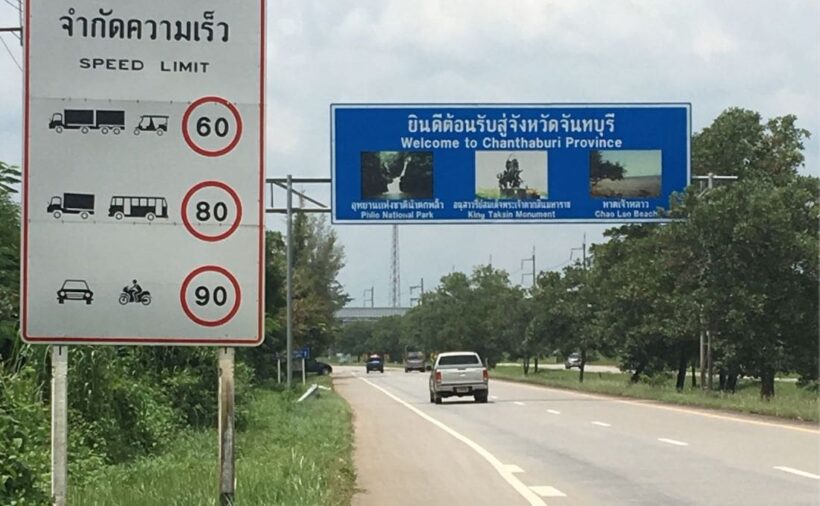 Deputy PM, Defence Minister and also in charge of police affairs, General Prawit Wongsuwan has instructed police and related agencies to review and set appropriate speed limits for various vehicle types on intercity motorways and rural roads in order to boost road safety and reduce accidents.
He has instructed the Royal Thai Police to coordinate with Interior and Transport ministries to review and update ministerial regulations issued under the Land Transport Act and the Highway Act.
Prawit told the bodies to consider using CCTV and electronic traffic sign technologies to help control vehicle speeds. The technology could allow for permitting changes in speed limits at different times of the day and under various traffic conditions in order to reduce crashes, facilitate people's travel and promote the transparency of traffic police.
Currently, the legal speeds in Thailand are as follows (the question as to enforcement or anyone following them is a separate issue)…
In Bangkok, Pattaya and municipal areas (including Phuket, Chiang Mai, etc), the speed limit for cars and motorcycles is up to 80 kph and the speed for trucks weighing over 1,200 kilograms (including vehicle weight and loaded cargo) and passenger transport vehicles is up to 60 kph, while the limit for trailer and towing trucks, tricycle and pick-up trucks weighing over 1,200 kilograms is up to 45 kph.
On intercity motorways and ring roads, cars may be driven at up to 120 kph, while trucks weighing under 1,200 kilograms and passenger transport vehicles can go up to 100 kph, and large trucks and car-towing trucks can go up to 80 kph while other vehicles can go up to 120 kph.
On rural roads, cars and motorcycles can go up to 90 kph, car-towing trucks and tricycles can go up to 60 kph while trucks weighing over 1,200 kilograms and passenger transport vehicles can go up to 80 kph.


Read more headlines, reports & breaking news in Thailand. Or catch up on your Thailand news.
BTS launch their new album on April 12, appear on Saturday Night Live the next day. Why this matters.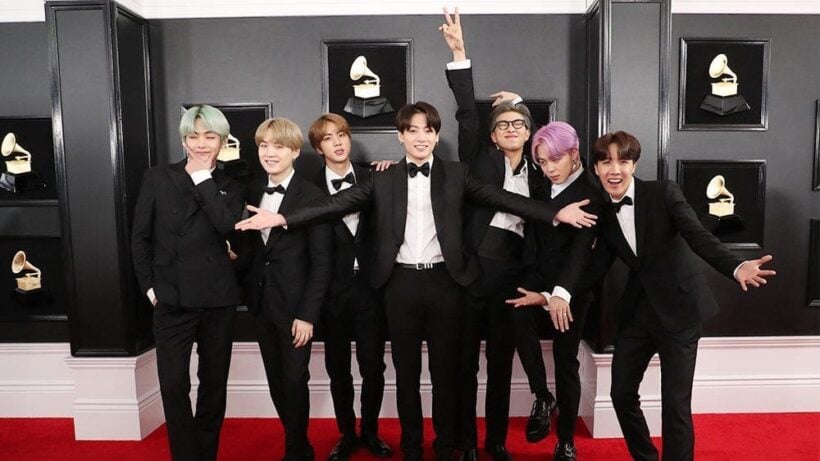 The music business is about to have another one of those seismic shifts in the next month as the power of the music business continues to dribble away from western record company influences to a more democratic, social media-driven, business model.
In the past two years, mainly, a small South Korean production house has re-tooled the massive world music business (and it is, first and foremost a 'business') with one product.
Bangtan Sonyeondan, better know around the world simply as BTS.
The seven members of the K-Pop phenomenon (and the word phenomenon is aptly applied in this case) actually debuted in 2013 after forming originally in 2011, but they're hardly an overnight success with real struggles threatening their success along the way. The BTS that writes, produces and performs in 2019 is a slick, highly professional performance and business unit that has, mostly by design, completely rejigged the fatally-wounded 'old' music business model. From a try-hard hip hop band to world-class music artists is a fascinating journey in the annals of the modern music business.
Also consider they've done this singing, mostly, in Korean.
Whilst the record companies continue to roll out the 'oldies' with another Greatest Hits compilation, or interpret their 70s and 80s heroes on the big screen (another guarantee to boost flagging music sales and downloads), there is some light at the end of the music tunnel which gives us hope of some great tunes ahead.
From first impressions the septet of BTS are just another fresh-faced boyband with catchy hooks, hair tosses and screaming fans – we've seen it all before, right? Except that they're South Korean in a white-washed music world.
But behind the facade is some raw talent, a highly skilled back-room and the use of social media as a jack-hammer, not just a tool. After charting two of their albums at #1 in the Billboard Hot 200 last year, a first for a Korean band, appearances on the American Music Awards, the Grammies, Ellen, all the popular Tonight Shows, the front cover of TIME and a series of sell-out concerts around the US, the seven young men are about to take the next big step, and it will be big.
Days after BTS announcing their forthcoming Map of the Soul: Persona album coming April 12, they also announced they are appearing on SNL, Saturday Night Live, (NOT Donald Trump's favorite TV show) the day after.
Saturday Night Live announced that BTS will make their musical debut with Emma Stone, a self-declared K-pop fan, on the April 13 episode.
SNL is a highly coveted stage for any performer and has the ability to bring an artist to new heights of their career. A pre-fame Adele performing in a 2008 episode went on to the highest-rated episode in 14 years and sent her 19 album to new highs on the charts.
BTS, although still in their early to mid-20s, are already seasoned live and television performers. There would be more BTS live YouTube clips on the net than any other performer, period. They know the performance craft and how to play an audience. The sales of their music speaks for itself, their YouTube click numbers are astonishing. Type 'BTS' into Google and you get 490,000,000 results!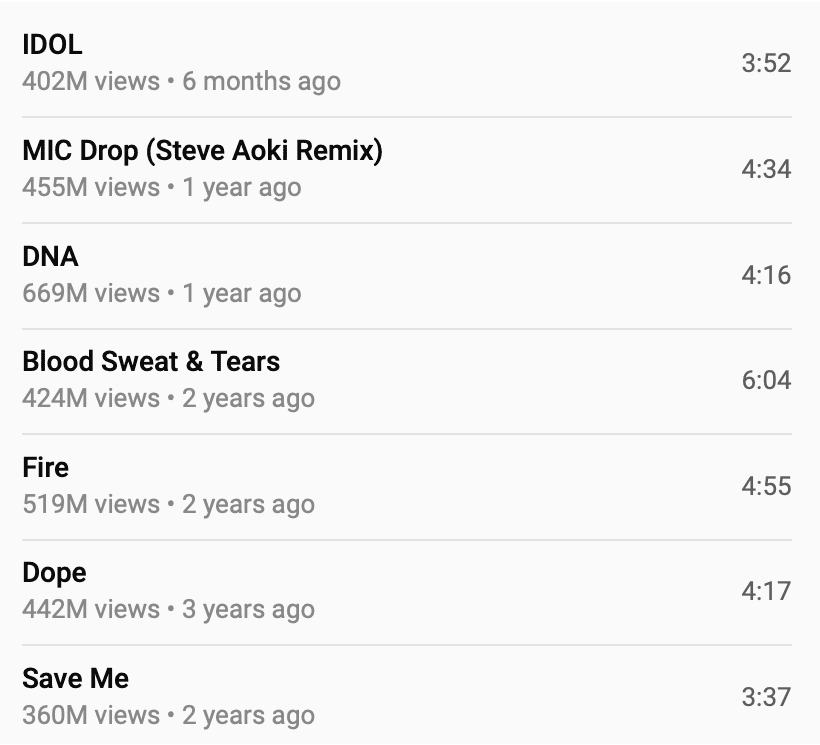 And that's part of the magic formula that separates them from just about every previous band. Whilst using social media is nothing new, BTS has amassed an enormous world-wide audience of music downloaders, ticket and merchandise buyers and sheer screaming hordes beyond anything previously attainable. And there's a lot more to come as the fan base spreads out of Asia into the rest of the world.
Of course it's easy to say the band came along at the right time, given the rise and rise in social media's impact on our lives. But they've been first band to really harness the power in ways most other bands never even thought about.
Their fanbase is called 'Army', an appropriate name given the onslaught on music fandom around the globe. That the enormous fanbase started in Asia and is spreading westward is something we've not seen before.
BTS also deliver a different message aimed squarely at their peers and not with the same gloss and sheen of most other K-Pop. It's sometimes raw, always relevant, reflecting their own battles and scars as young people growing up in a complex world. They cry, they share their fears, they argue on their videos, they're humble – it's very different.
The BTS-on-SNL program will be, easily, the biggest audience the show will EVER have, not by a little, by a LOT. That's quite an easy prediction given BTS's chart history, their YouTube viewer numbers, their growing appeal and the sell-out concerts, around the world.
For a crash course in BTS, check out this video (below). There are also thousands, yes thousands, of other videos apart from their award-winning music videos as well. Such is the power of Army, the power of social media, the power of good music well performed, and the hope that cream always, eventually, rises to the top.
The Saturday Night Live episode airs in the US on April 13.
A new visa paperwork problem for some expats?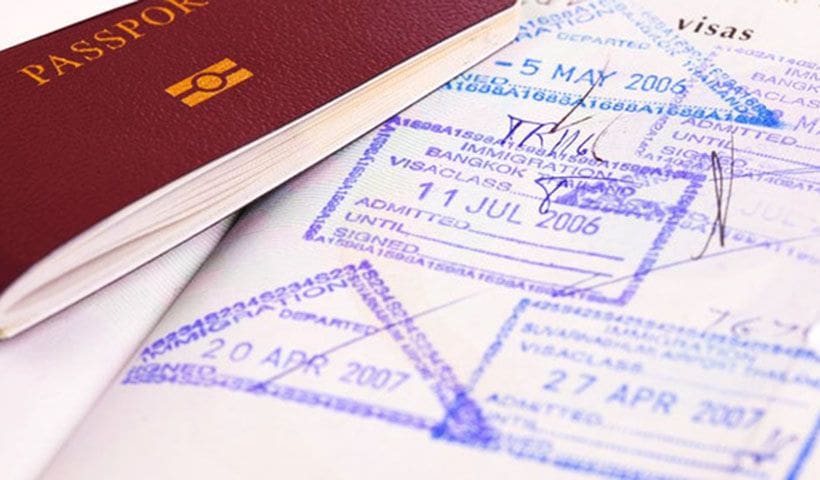 We get occasional emails from expats relating their various problems with Immigration as they apply for new visas or renewals. The common thread is that applying for, and renewing visas, is becoming unnecessarily complicated.
This one seems complex. Names have been withheld for privacy.
"I am a British citizen and my baby's visas were renewed without an issue, but the Thai immigration has caused problems for my wife and wants me to prove that I am married to my Chinese wife so that I can renew her dependent visa for a third year.
The man's wife and baby are on Dependent visas tied to his 'Retirement' visa.
Our marriage certificate is in Chinese so in order to get Immigration to acknowledge our marriage, she now has to go back to China to have our marriage certificate notarised and translated, first in her local home area, then sent to China's foreign affairs office in Beijing for their stamp, THEN to the Thai embassy in Shanghai for their stamp, THEN to Bangkok for the Chinese embassy's stamp.
This takes many weeks/months and it's simply a joke and is 'mission impossible' to do.
My wife flew out to China today and I am at home here in Phuket with our 1 year old baby who was born here at the Siriroj Hospital.
The new guy in charge at the local Immigration office has apparently decided that the certified translation from an authorised translator here in Phuket, which was ok in previous years is now NOT recognised or accepted.
We have brought all our money here and own two properties.  We have money in the bank, private medical insurance, spend all our money here, our baby was born here, but they have split up the family.?
"I just wondered if anyone else is aware of these changes?"
"It's crazy to penalise the good, law abiding people and break up a family.  I thought once I was on a retirement visa and met all the requirements that all would be ok?! But no."
"We have been to the Chinese consulate here in Phuket, they cannot help. My wife's visa runs out in 2 days so she has had to leave….. !?!?
And get this… from last year onwards all Thai embassies in China (Shanghai Beijing Guangzhou, etc) are all saying they need at least one month to process any non-immigrant visas (dependent, business or education visas). Why is it all becoming so complicated?
Not to mention that the months and huge expense wasted every year to do this is staggeringly stupid.  We have been hear for years, retired for the last two years and now this paperwork road-block!?!"
PS. I worked and lived in China for over 6 years, and later retired here in Thailand, I have been married for 7 years and my wife and I have been together over 11 years now.
Top 10 ways to cope with the humidity in Thailand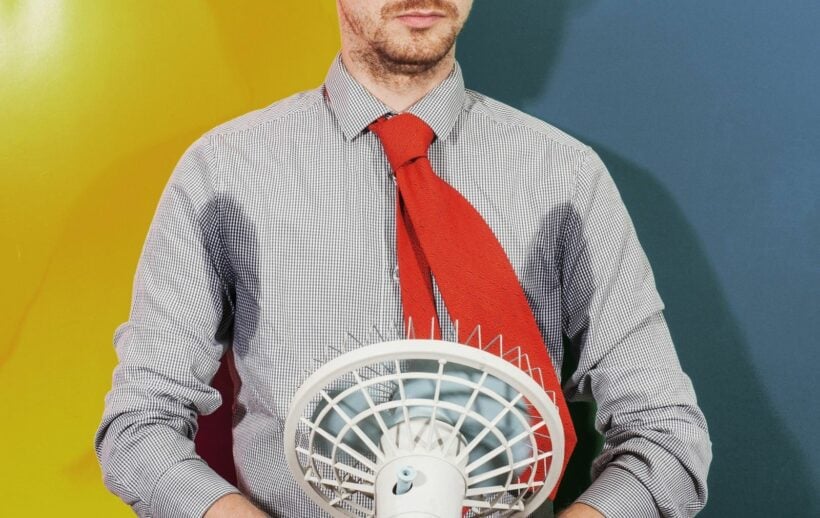 It's humid most of the year in Thailand. In the southern areas, during the 'wet season', it's hot and humid all the time. You will sweat, a lot. Or in the case of ladies, you will perspire. Plenty of showers and common sense are your best simple advice. You WILL get used to it after a month or so and probably never worry about it again. In the meantime, here's the Top 10 ways to do something about it…
1. Drink plenty of water
Drink lots of (bottled) water. Don't drink out of the taps, even in the fanciest of hotels. Drinking lots of water will keep you hydrated and help you avoid headache, nausea and dizziness. If you come from a cooler climate you will find yourself needing to drink at least twice as much as you did before. (The Thaiger suspects that the water supply in many built up areas is probably potable these days – the 'don't drink the tap water' story has been around for three decades. But be safe and drink the bottled water, it's very cheap in Thailand.)

2. You need more salt than usual
…but most Thai food has plenty of salt already. When sweating you lose a lot of salt in the form of sweat. Just eating a few Thai meals each day will provide you with all the salt you need. But the evils of adding extra salt aren't quite as evil when living in Thailand.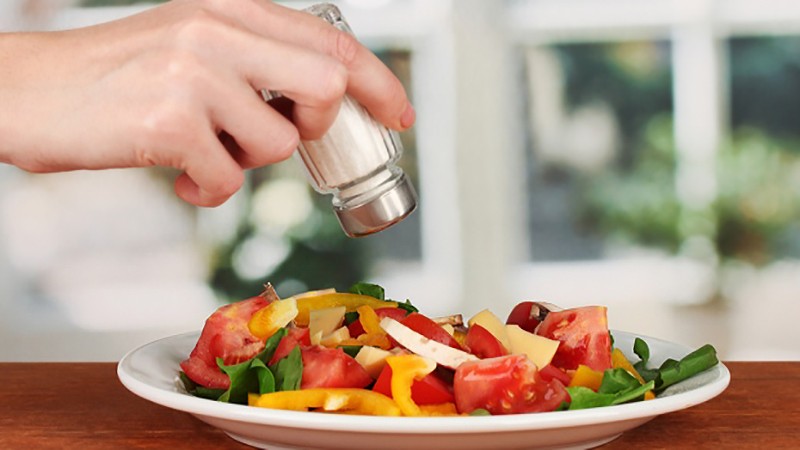 3. Wear loose fitting clothing made from natural fibres
Most of the time you're only going to be wearing a single layer. Go for light colours and natural fabrics like cotton and linen. You will almost never wear a jacket or need a tie. Ladies, think 'hot summer days'. Here's your excuse to wear one of those outrageous tropical print shirts. But don't feel too inclined to get your gear off – the Thai's don't appreciate TOO much skin – respect the local customs regarding skimpy clothing. Speaking of your clothes, beware closing the wardrobe door in the wet season. Without air circulation, after even less than a week, you'll open to wardrobe doors to a sea of black mould. Just leave them open.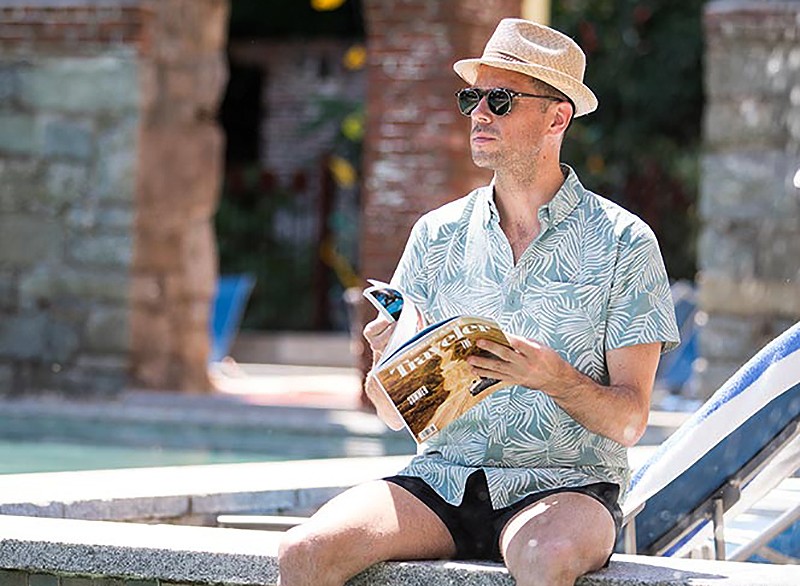 4. Exercise first thing in the morning or last thing at night
Don't exercise in the middle of the day unless you're insane. The heat of the day is best spent shopping, inside an air-conditioned office or as a siesta time. Go for a swim, take a nap. If you do need to be outside refer Item 3! All the running events (getting increasingly popular around Thailand) are held around 4 or 5 am. Get the idea? Take a bottle of water with you and drink more than you might usually drink during your exercise.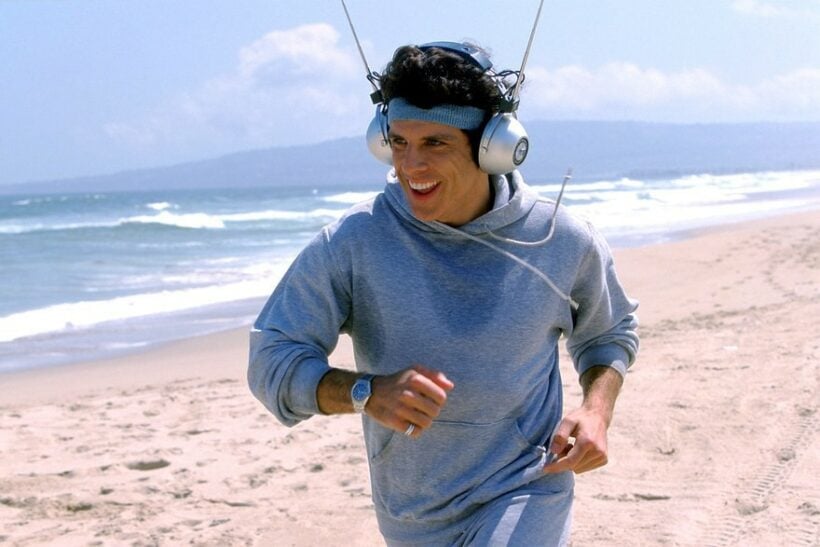 5. Wear a hat
Hats can be fashionable but in Thailand they're also very functional. A hat will stop sweat dripping down your face and prevents the sun hitting you directly on your head, face or eyes. Sunglasses are also very important to protect your eyes from damaging UV. They also tell your brain that it's not quite as bright as it actually is. Shade, generally, is worth pursuing as standing out in the sun, at any time, can really drain your energy and dehydrate you faster. Although the sun light isn't particularly intense, it is hot, hot, hot when added to the humidity level.

6. Take your time – sabai, sabai
There's no need to rush – adjust to a slower pace. Do what the locals do. Thai's rarely rush around and tend to manage their pace to the levels of the heat and humidity. Rushing around will just heat up your body temperature and expose your body to heat-stress. Sabai, sabai (relax!)

7. Avoid air-conditioning, if you can
OK, it's hot, we get it, but AC will likely cause your body even more stress if you spend all day in an air-conditioned room. Seek out cool places, sure, but try a fan, sitting in a cool breeze or under a tree. AC will really dry your air passages and your skin. For sleeping turn on the AC for an hour before you go to bed then use the ceiling fan (or a floor fan) for the rest of the night. Very few locals, even expats, will use AC for sleeping.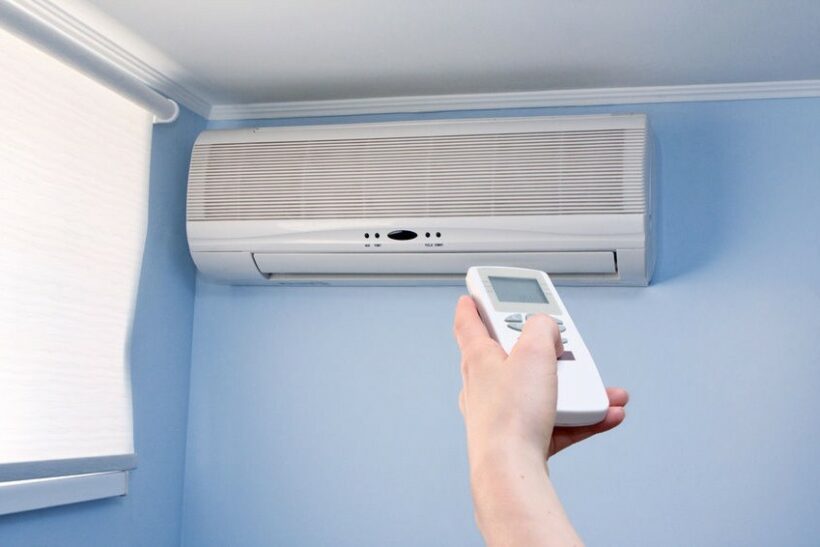 8. When in Rome, do as the Romans do
When it Thailand, watch the locals. They're not running around the streets in the middle of the day and enjoy many showers during the day as well. Turn down the hot water when you head to the shower. Many Thais don't even have hot water connected to their shower. Why bother? Especially if you live in the southern areas where the running water is quite warm, like the tropicals seas. A cold-water shower a few times a day will help keep you cool and refreshed. After showering it's a good precaution to use some talcum powder in the 'nether regions' as sweat build-up and bacteria will thrive in a humid climate, sometime leading to rashes and itching. Nasty!

9. Mop up the sweat
You will sweat. Your body needs to sweat to help maintain your body temperature. A damp towel carried around in a plastic bag will be a perfect way to wipe your face, neck or hands from time to time. Some of us perspire more than others but there's no problem in mopping up the perspiration from time to time – you're not the only one sweating you know.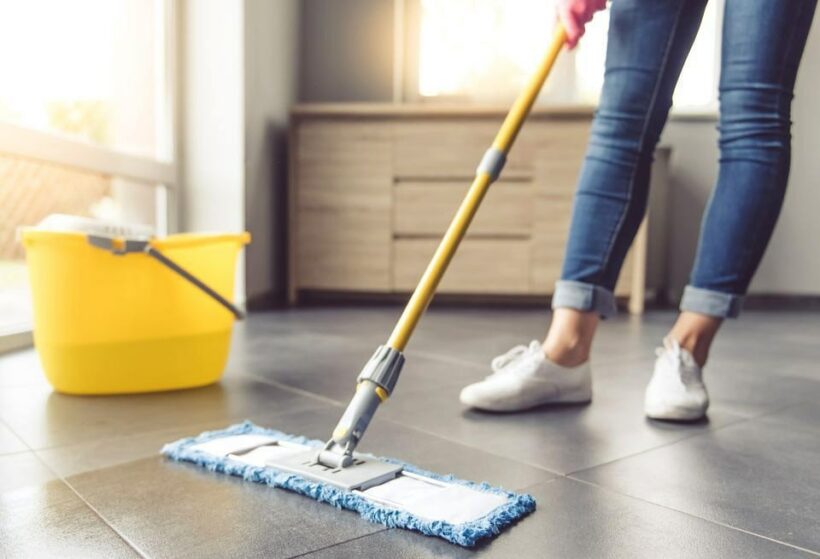 10. Eat healthy, light food
Lighter, less stodgy food is going to make your body work less to digest and keep you feeling a lot cooler and refreshed. Local fresh fruit and salads should be included in a humid-climate diet. Some of the Thai spicy dishes can be quite light as well but maybe keep off the heavier curries until the evening. Coconut water is available everywhere, cheap and very refreshing. You also have the prefect excuse for an ice-cream too!