Monk builds Buddhist pagoda on Koh Pha Ngan out of beer bottles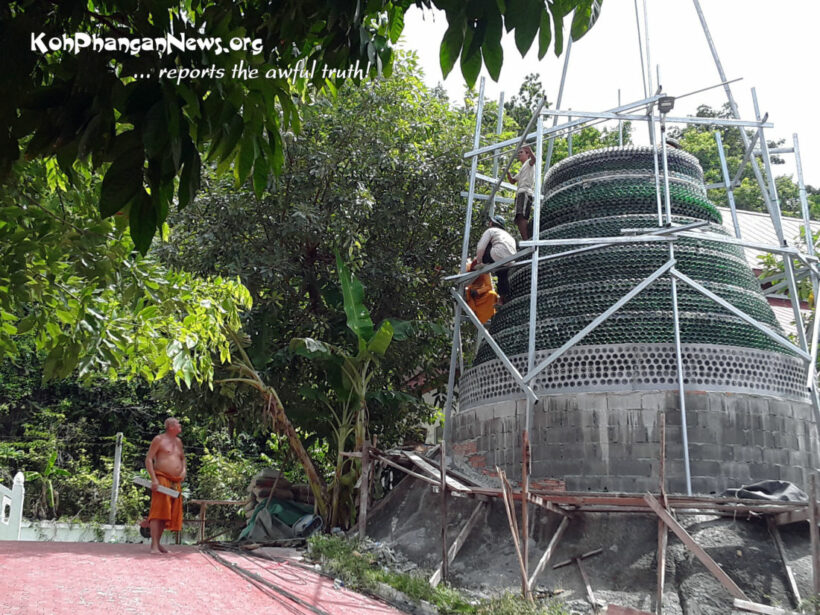 PHOTO: kohphangannews.com
When Buddhist monks have to figure out the gritty engineering problems to construct a pagoda for their spiritual enlightenment, they have to consider using bricks, timber, concrete, or maybe even beer bottles. When you're building a pagoda on Koh Pha Ngan you have a ready supply of beer bottles from the monthly influx of tourists for the Full Moon Party.
According to kohphangannews.com, many bars and resort owners on the Gulf island donated them happily to a monk at buddhist temple Thong Nai Pan. The monk now in the middle of constructing a 10 metre tall pagoda out of them, along with plenty of concrete to glue them all together.
The beer pagoda project will be completed  in a few months and will be a display of what the island's party crowd unwittingly contributed to the culture and spiritual enlightenment of the locals, along with the other "spiritual enlightenment" tourists consume during the monthly Full Moon festivities.
SOURCE: kohphangannews.com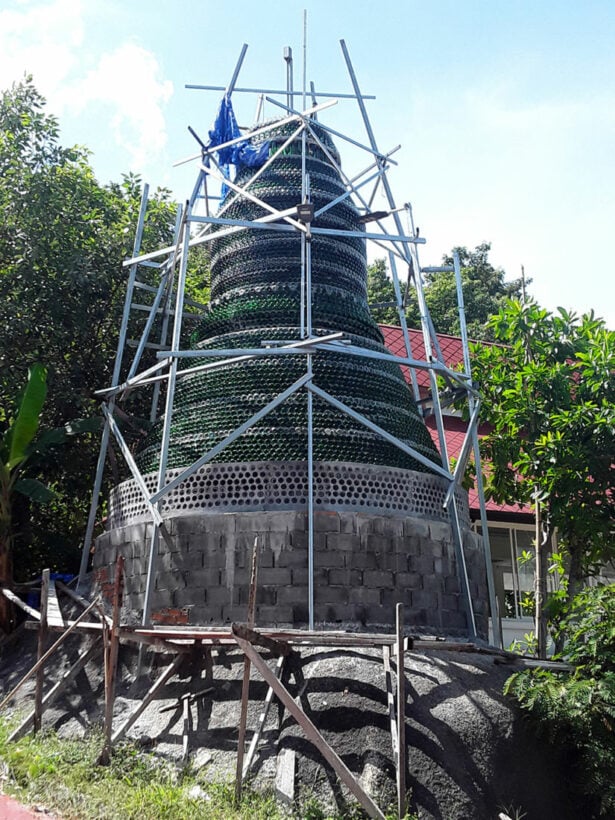 Keep in contact with The Thaiger by following our
Facebook page
.
Koh Samui looks to promotions to bolster dwindling foreign tourist numbers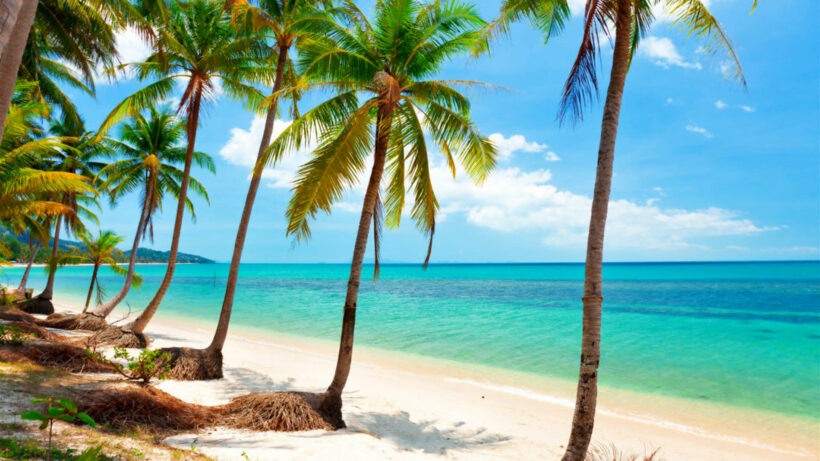 The president of the Tourism Association of Koh Samui says that foreigner numbers visiting the Gulf island have crashed in the first half of 2019. He says they're trying to swing their focus to Thai travellers and other promotions to make up the difference.
Foreign visitors to Koh Samui in the past have been mostly from Germany, China, Eastern Europe, Australia and Britain.
According to the Bangkok Post, the average occupancy rate of 27,000 rooms at Koh Samui hotels dropped to 45% during the first six months this yea, down from 65% int he first half of 2018.
According to the Tourism Association of Koh Samui, the number of Chinese visitors plunged 25-30% in the first half of 2019. Some of the chartered flights out of China to Samui have been cut by half.
Chinese suffering the fall-out of the US-China trade war and the strong Thai baht were cited as some of the reasons for the drop in their tourist trade.
The Tourism Association of Koh Samui is recommending more scheduled flights allowed to land and to allow more airlines to fly to the island. The TAT is also planning to market Koh Samui as a "preferred destination", especially to nearby Malaysia, Singapore and China.
A range of initiatives are being investigated including a 'Samui Festival' proposed for September 14-19, discounts for tourists on hotels and ferries, and Bangkok Airways (who owns the airport on Koh Samui) says they will discount airfares up to December this year.
SOURCE: Bangkok Post
Keep in contact with The Thaiger by following our
Facebook page
.
Koh Samui tourists rounded up on year long overstay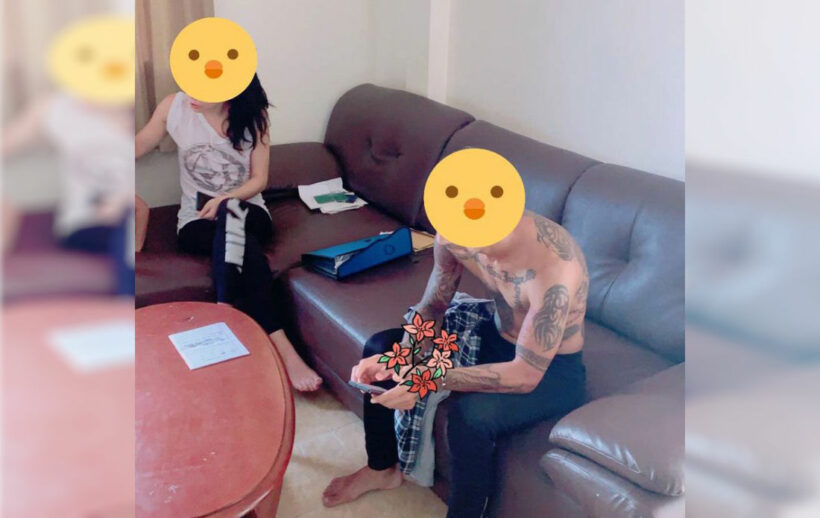 PHOTO: Naewna.com
Immigration and tourist police in Koh Samui have arrested a Turkmenistan couple on overstay. They had overstayed their visas by 366 days
They were acting on the orders of the Koh Samui immigration chief Pol Col Supharik Phankoson.
Naewna.com has named the couple as 30 year old Mekan Nazarov and 28 year old Alina Loginova. Police headed to a house in Soi Bot Russia, Moo 3, Maret, Koh Samui where the couple were staying. The couple are now in detention at the Bophut police station awaiting processing and deportation.
SOURCE: Naewna.com
Keep in contact with The Thaiger by following our
Facebook page
.
Thailand's Ang Thong National Marine Park, the 'new' Maya Bay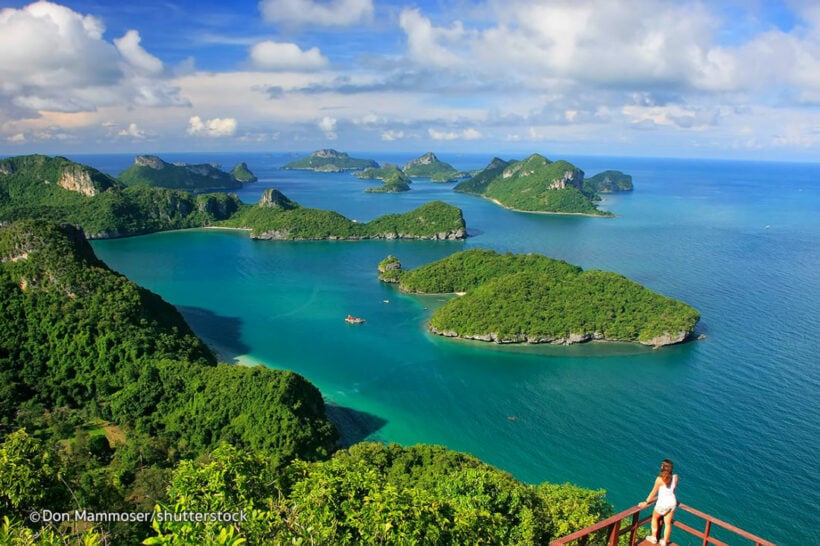 With Thailand's Maya Bay in Koh Phi Phi Ley remains closed indefinitely to allow the tourist-magnet some much-needed time to recover, it's time to look for another natural wonder.
One of Thailand's astonishing natural wonders, not as well known as Maya Bay, is the Ang Thong National Marine Park, located about 40 kilometres north west of the coast of Koh Samui. Some would argue it's even more spectacular and worthy of at least a full day visit. There are many tours available to the National Park.
The Ang Thong National Marine Park is made up of 42 islands spread over 102 square kilometres. Travellers will find beautiful beaches, limestone cliffs, caves, rock formations and countless photo opportunities. Enjoy some views from the air…
It will take you about an hour to travel there from either the Surat Thani mainland or from Koh Samui by speedboat. There are slower ferry-style boat trips as well but you'll lose a lot of time travelling there (usually for day trips) and the speedboats can get into much shallower waters.
Tours usually also squeeze in a visit to Koh Phaluai, the park's biggest island, where there's a popular  stilted restaurant in the island's fishing village, serving a delicious seafood lunch.
Another popular island worth visiting is Koh Wua Talap, famed for wildlife spotting and what might just be the most beautiful viewpoint in the entire park.
FUN FACT: Though the 2000 movie "The Beach," starring Leonardo DiCaprio, was filmed in Koh Phi Phi's Maya Bay in the Andaman Sea, the book by Alex Garland upon which the film was based was actually set in Ang Thong in the Gulf of Thailand.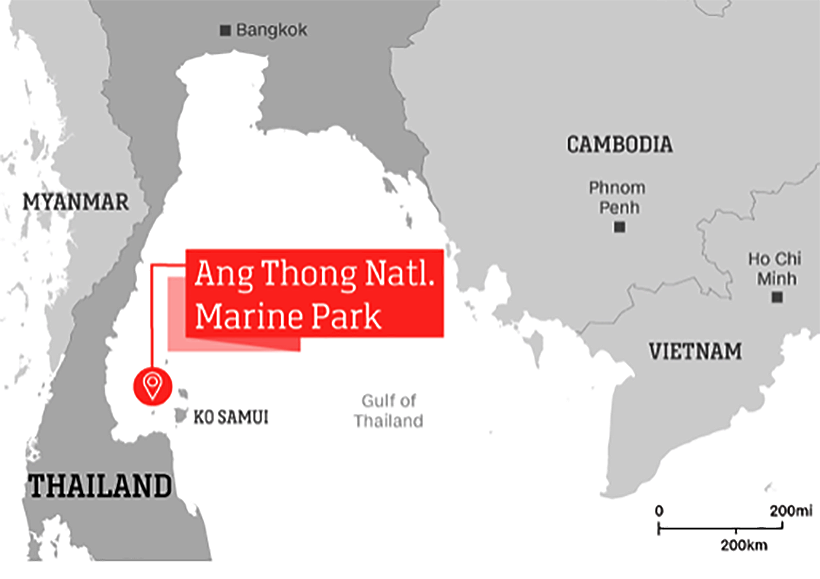 Keep in contact with The Thaiger by following our
Facebook page
.