Lower demand but Thailand is still China's favourite international property market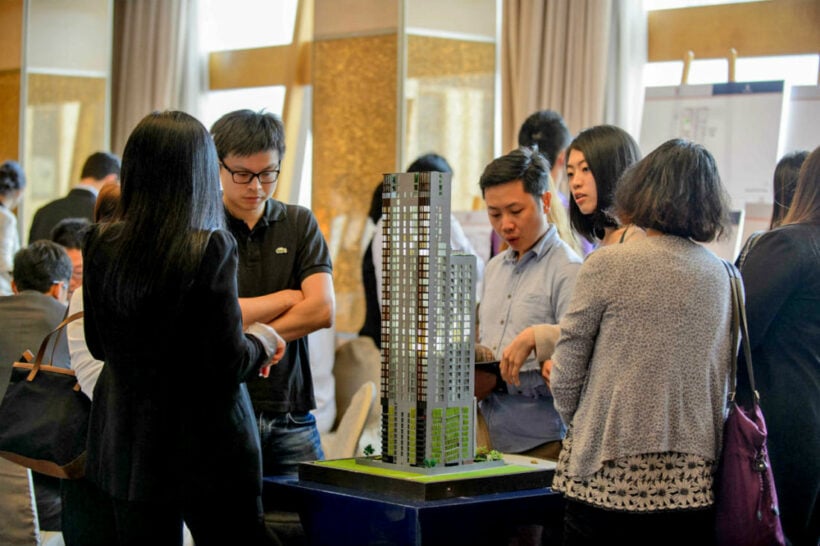 The Yuan has dropped in value against the Thai baht and China remains in the midst of a long-running trade spat with the US. But, still, the Chinese investors are still buying up Thailand property although not at the same rate as they did last year.
But juwai.com, specialising in Chinese real estate, predicts further growth of Chinese buyers Thai properties next year.
The property website says that Bangkok and Chiang Mai remain the most popular locations for rental guarantees and claims that most buyers expect a rental guarantee of 5-7% a year, depending on the project and the price range.
But, despite their popularity with developers, the 'rental guarantee' has not always been followed through reliably. Chinese investors are now seeking more information about developers and using years of experience and property intelligence to weed out the 'dodgy' developers who have been big on marketing but poor on follow-through.
Many Chinese buy off-plan in Thailand and properties bought two or three years ago are now being completed or soon to be ready for final hand-over.
According to juwai.com's own data on Chinese making inquiries about buying property, Thailand is still ranked the most popular country, followed by Japan. Data shows that Chinese buyers in Q1 2019 made four times more property buying inquiries in Thailand compared to the same time the year before, and that's despite quite a drop from Q4 in 2018 when the inquiry rate reached the highest levels.
The most popular markets for Chinese real estate buyers in 2019 are Thailand, then Japan, Australia, Canada and the United States. The most popular locations are Bangkok, then Pattaya, Chiang Mai, Phuket and Koh Samui.
And what are Chinese buyers looking for? juwai.com says that most Chinese buyers want a one-bedroom condo in the capital. 40% of inquiries are for one-bedroom apartments, 24% for three-bedroom apartments, and 14% for two-bedroom apartments.
Whilst the most popular markets for Chinese buyers are still Bangkok and Pattaya, Koh Samui and Krabi are also getting lots of inquiries and an increase in purchases. Direct air links, good beaches and new condo developments at the right price – that's still the driving factor for many Chinese buyers, according to juwai.com.
The website also noted that Chinese students can study at universities in Thailand for costs a lot lower than China and when compared to other overseas opportunities. Quality medical care, less expensive that China, was also a draw for the Chinese market.
If you're looking for a property in Thailand go to property.thethaiger.com
Keep in contact with The Thaiger by following our
Facebook page
.


Find more property for sale and rent across Thailand at Thaiger Property, powered by FazWaz. You can even list your property for free.

Hong Kong's protests have been good for Bangkok's luxury condo market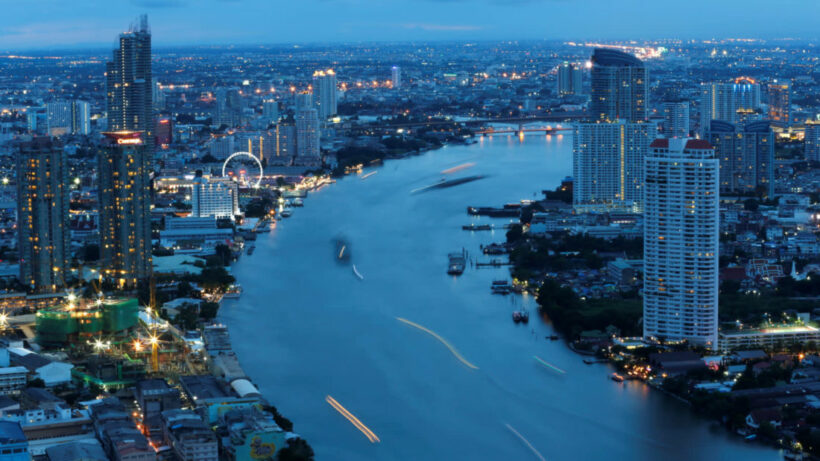 High end Hong Kong investment is turning away from the Chinese business hub and looking outside for new investment opportunities.
Thailand's high-end luxury condo market has been one of the beneficiaries.
Keerin Chutumstid, from the Bangkok-based Magnolia Quality Development, says about 40% of the condos in a 52 storey Bangkok luxury tower development that opened last week have already been sold to buyers from mainland China, Hong Kong, Taiwan and Singapore. Among those, mainland Chinese and Hong Buyers are the top foreign customers.
The new luxury tower on the Chao Phraya River has 146 units, which are managed by 5 star managers Mandarin Oriental Hotel Group. Prices start at 65 million baht (US$2.9 million) and go up to 533 million baht for the larger penthouses.
Keerim says that the protests give them an advantage for the project.
"If you look at Thailand right now, compared to other countries, we have a good level of political stability."
Meanwhile, Thailand leading property portal FazWaz says there has been a noticeable surge of enquiries in the past few months. CEO Brennan Campbell says a lot of the new interest is coming out of Hong Kong and Mainland China….
"FazWaz has noted an influx of investment inquiries over the past two months. The city's high-end market offers some of the best condominium properties in the world at prices still well below other mature property markets. We're also seeing a lot more inquiries into the medium-level condo market from 6-15 million baht as well as for the ultra-luxury market over 35 million baht."
Last week, Hong Kong's CK Asset Holdings and Sun Hung Kai Properties decided to postpone sales of new multi-billion-dollar projects, and transactions in the secondary market are down sharply, especially for luxury homes. The slump follows two months of protracted and often violent street protests by Hong Kong's pro-democracy movement.
It's believed that the circumstance could add another tailwind to the luxury market in Bangkok, where the last decade's tourism boom has put the city on the map for investors, especially mainland Chinese who have buying up big.
Bangkok real estate has also been attractive to international investors because, even after years of gains, prices are still often cheaper than in less travelled-to cities such as Jakarta, Kuala Lumpur, or Vietnam's Ho Chi Minh City.
Keep in contact with The Thaiger by following our
Facebook page
.
Palang Pracharath MP chastises Karon Police for not offering protection during condo visit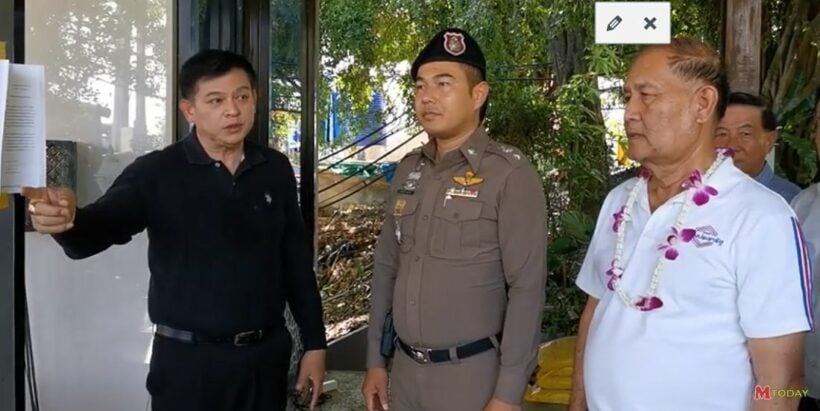 VIDEO & SCREENGRAB: M Today
The Palang Pracharath member of parliament from Bangkok, Sira Jenjaka, had an argument with Lt Col Pratuang Polmana, Deputy Superintendent of Karon Police during his inspection to the controversial Peak Condominium in the Karon area of Phuket.
MP Sira was surveying the construction site of the project and the sales office, which also serves as a coffee shop, where he saw Lt Col Pratuang inside.
He stopped there and asked why the Deputy Superintendent didn't send any officer from Karon Police Station to provide security for him, a standard protocol when parliament members visit a specific area.
The MP had publicly stated he had received death threats for revealing 'problems' with the 'paperwork' for the Phuket condo project that he claims has been built on land without the proper documentation.
Lt Col Pratuang said that he already prepared a team of officers to provide security for the MP but they were waiting for a confirmation. Then the MP asked his team to record a video of the conversation and said that, while he was not threatening anyone, he believed the police must respect and offer protection for a government MP who comes to work in the area, which was then followed by an argument.
There was a "middleman" who eventually separated the Deputy Superintendent and pulled him aside to calm him down. The 'police whisperer' then came back to apologise to the MP before they went inside the coffee shop for further private talks.
Read the original article about the allegations against Peak Condominiums in Karon HERE.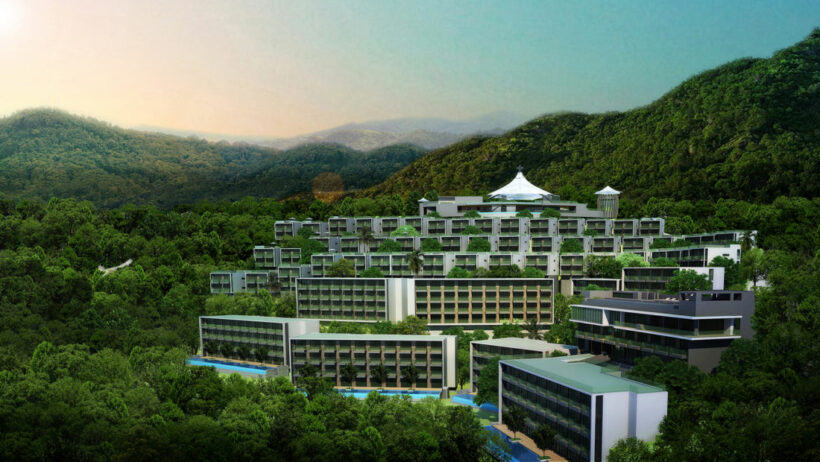 The Peak Condominiums in Karon, currently under investigation after allegations made by Government MP Sira Jenjaka, who claims death threats have been made against him over the matter.
Keep in contact with The Thaiger by following our
Facebook page
.
Bank of Thailand relaxes Loan to Value to boost sluggish property market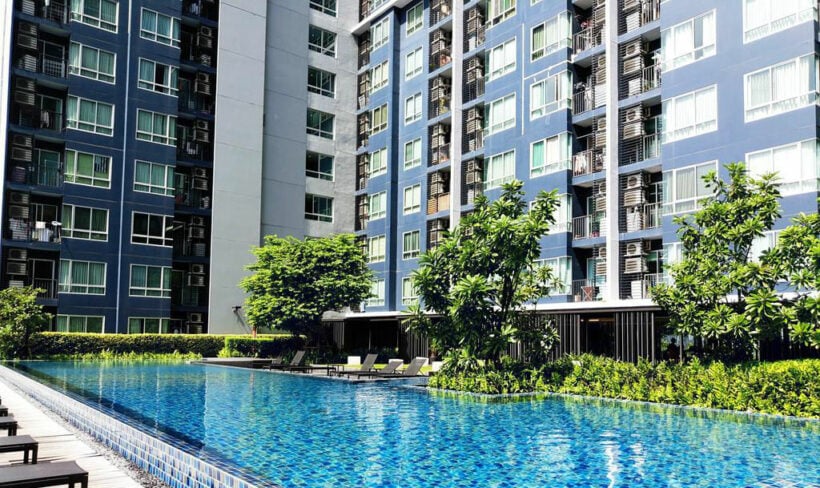 PHOTO: booking.com
The Bank of Thailand says it will relax the Loan to Value (LTV) for homebuyers purchasing residences together and that borrowers or co-borrowers applying for a loan under the first home buyers rule and who do not own any other residence would be given a 90% mortgage on a condominium and 95% for a single detached house and townhouse.
The "co-borrower" is defined as a borrower supporting the family in its bid to obtain a mortgage to buy a residence but who will not become the owner of that residence.
Issara Boonyoung, CEO of Kanda Group, chairman of Business Housing Association, says he's in favour of relaxing the LTV.
"We believe that the relaxation of the LTV in relation to co-borrowers will see the property market improve by up to two per cent for the rest of this year. This market represents about 20% of the total property market value, which is expected to be worth about 760 billion baht this year."
He added that the relaxing of the rule will open the opportunity for co-borrowers to make a down payment of about 10% for condominium and 5% for single detached house and townhouse under the LTV first home concept.
The transfer of residences on hold this year has continued to drop and currently stands at 7%, which is better than the early estimates of 10%.
The LTV, which became effective on April 1, 2019, resulted in a drop in the property market in the second quarter of this year, as most homebuyers sped up the transfers of their residential projects and completed them in the first quarter. This had a direct impact on the financial results of property firms, with most announcing a double-digit drop in the second quarter.
SOURCE: The Nation
Keep in contact with The Thaiger by following our
Facebook page
.