Rohingya refugee repatriation – FAIL

PHOTO: The Straits Times
"The refugees are not willing to return now."
This, from the Refugee Commissioner at the refugee camp in Cox's Bazar in Bangladesh as the first wave of Rohingya refugees refused to repatriate in a program that was meant to start on Thursday.
People, due to head back to their original homes in Rhakine State this week, disappeared in the sprawling refugee camps to avoid being sent back. Other joined a large demonstrations against the repatriation. They say they don't trust the Myanmar government or the Military.
700.000+ Rohingya Muslims fled into Bangladesh from the Rhakine state in Myanmar's western region in August last year after their villages were set alight and destroyed in a purge from the Myanmar Military and Buddhist vigilantes which has been condemned around the world. At the time NGOs, independent inspectors, aid agencies and the UN said the actions of the Myanmar military (Tatmadaw) were akin to 'genocide' as the Rohingya suffered killings and rape of women and children in the orchestrate purge.
UN human rights officials are urging Bangladesh to halt the repatriation process, even as it was UN refugee agency workers helping to facilitate it.
Bangladesh Foreign Minister A.H. Mahmood Ali has told reporters in Dhaka that there is no question of forcible repatriation.
"We gave them shelter so why should we send them back forcibly?"
Some refugees on the repatriation lists – which authorities say were drawn up with assistance from the UNHCR – say they don't want to go back for fear of reprisals from the Myanmar military.
Bangladesh had planned to send an initial group of 2,251 back from mid-November at a rate of 150 per day. 

Miss Philippines wins Miss Universe 2018 – Thailand in Top 10

PHOTO: philstar.com
Just in case you needed to know…
Miss Universe 2018, the 67th Miss Universe pageant, was held today at Impact, Muang Thong Thani in Nonthaburi Province. Miss Thailand made it into the event's Top 10.
Demi-Leigh Nel-Peters of South Africa crowned her successor, the pageant winner, Catriona Gray of the Philippines.
The 24 year old Filipina-Australian was crowned this morning at the Impact Arena in Bangkok beating 93 other female contestants from across the globe.
As in every Miss Universe pageant, the top five contestants were asked individual questions to determine who would make it to the Final 3. The final three beauties were then asked a standard question to find out who will bring home the title.
The top five contestants were Gray, Miss Puerto Rico Kiara Ortega, Miss Vietnam H'Hen Nie, Miss South Africa Tamaryn Green and Miss Venezuela Sthefany Gutierrez.
The show was hosted again by US comedian and game shaw host, Steve Harvey and supermodel Ashley Graham, while television personality Carson Kressley and runway coach Lu Sierra provided commentary and analysis throughout the event.
American singer-songwriter Ne-Yo performed during the competition.
Contestants from 94 countries and territories participated in this year's pageant, surpassing the previous record of 92 contestants in 2017.

"Best Country in Asia." Japan.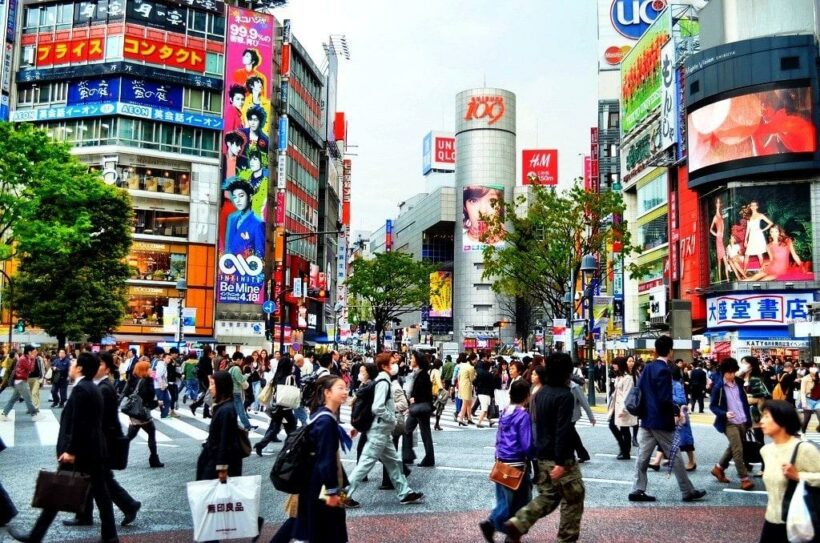 PHOTO: Travelience
"Japan is ranked the best country in Asia and fifth globally. Thailand ranks 27th globally"
DataLeads reports that a survey conducted in 80 countries shows that Japan and Australia are the only Asia-Pacific countries that features in the top 10 best countries of the world.
The ranking of countries is measured through factors like entrepreneurship, openness to business, adventure, citizenship and overall quality of life.
The survey evaluated 80 countries across 24 rankings drawn from a survey of more than 21,000 global citizens measuring 75 dimensions that have the potential to drive trade, travel and investment.
Japan is ranked the best country in Asia and fifth globally. Australia also features in the top ten list of best countries of the world. It is ranked seventh globally and second in Asia. It has scored well on indicators like entrepreneurship, being open for business and cultural influence.


Singapore, the bustling city-island, is ranked 16 globally and third in Asia. The country has high GDP along with a low unemployment rate. However the increasing population has given rise to concerns of income equality and rising cost of living.With world's second largest economy after the US, China is ranked 20 globally and is the fourth best country to live in Asia. Although the country has a booming economy there are concerns like the substantial level of rising pollution in the country that affects the quality of life.
South Korea is ranked 22 globally and is the fifth best country in Asia. The country has witnessed a steady growth and has reduced poverty significantly. It is the world's seventh-largest exporter and 11th-largest economy overall.India is ranked 25 globally and is the sixth best country in Asia.
It is followed by Thailand that is ranked 27 globally and seventh in Asia.Malaysia is ranked 34 globally and is eighth best country in Asia. The country has "gone a long way toward reducing poverty, moving the share of households living below the poverty line from more than 50 per cent in the 1960s to less than 1 percent in 2015".
Malaysia is followed by Indonesia (41), Vietnam (44) and Philippines (49).Sri Lanka is ranked 51 globally and is the 12th best country in the region. Health standards and literacy are high in the country although poverty remains a concern. It is followed by Myanmar (63) and Pakistan (74).
SOURCES: DataLEADS, Asia News Network
No tickets. No travel agents. Back in 2001 the new Air Asia was a gamble.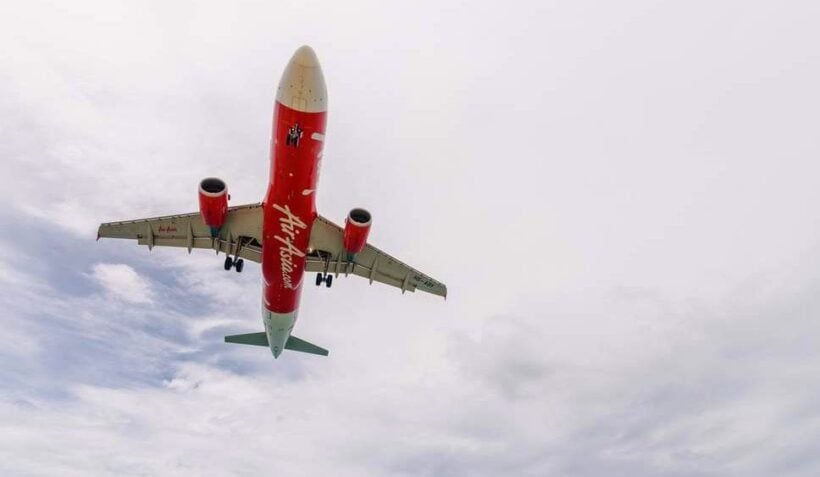 Stepping onto an Air Asia plane these days, or one of its regional affiliates, it's hard to imagine that back in 2001, ex-music business executive had to mortgage his house and raise venture capital to buy a failed airline. That new airline would revolutionize the aviation business.
Re-lanching it as Air Asia, the airline has re-shaped the Asian aviation industry and spawned a generation of copy-cat budget wannabes that are trying to emulate the Air Asia success story.
Tony Fernandez said there would be no tickets and no travel agents. Bookings would all be handled 'online'. Most pundits thought he was insane. But that was only the start his ideas to re-shape the airline business.
TechWireAsia reports on the rise and rise of the Air Asia model and how it has changed the way we fly around the region…
"In the age of digital transformation, companies either hop onto the latest technology bandwagon willingly or are forced to adopt modern approaches because of customer demands and competitive market forces.
But Malaysia's low-cost airline AirAsia was born with a desire to be digital-first — even though it wasn't a digital native to begin with.
AirAsia's coming of age story is a well-documented one and a real-life case of having champagne tastes on a beer-bottle budget.
In 2001, former Warner Music executive Tony Fernandes – now AirAsia Group CEO – made the ultimate business leap. He mortgaged his house, convinced a group of investors to buy an ailing airline for a quarter of a million US dollar and set out to relaunch it as Asia's first budget carrier.
Backed by a childhood dream to own an airline and zero experience in the aviation world, Fernandes proved his naysayers wrong. Today, AirAsia has smashed numerous firsts to hold the crown as the world's best low-cost airline, winning the prestigious Skytrax title every single year in the past decade."
Read the rest of the story from TechWireAsia HERE.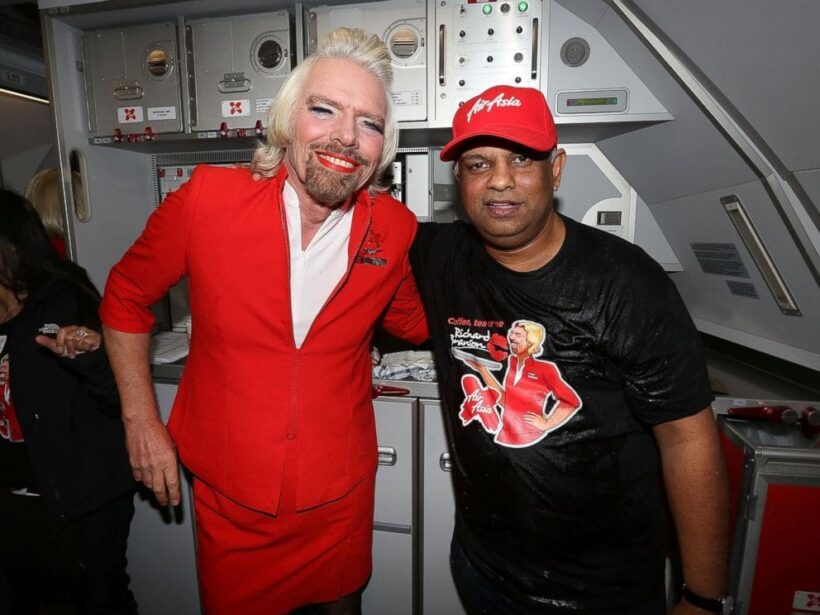 Virgin's Richard Branson (the pretty one on the left) after losing a bet with Air Asia's Tony Fernandez