71 foreigners, including 32 Thais, found safe in Sulawesi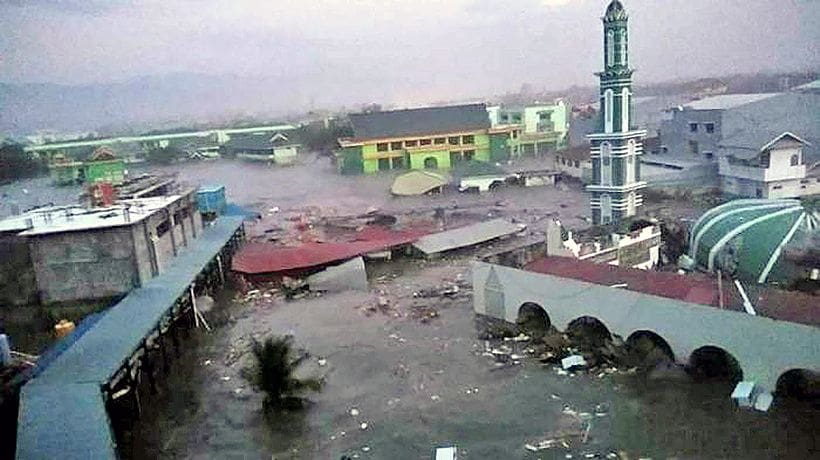 The National Disaster Mitigation Agency in Indonesia has announced that 71 foreign tourists were affected by the earthquake and tsunami that struck Sulawesi last Friday evening.
Authorities say they have found 66 of the foreigners and declared them safe and accounted for. Two of the rescued tourists, a Singaporean and a Belgian, have now been moved to Jakarta.
Of those, 32 Thai tourists safe in Palu, while 21 Chinese citizens have been taking shelter at a hotel in Palu. Meanwhile, 10 Vietnamese are safe and at Palu's Mutiara Sis Al Jufri Airport camp. A German tourist is reportedly safe and staying at a resort in Donggala.
However, authorities have not been able to locate three French citizens and a Malaysian tourist, while a South Korean is believed to be trapped under the rubble of the Roa Roa hotel in Palu.
The National Search and Rescue Agency team has now begun evacuating guests from the hotel but, as of yesterday, only six guests were confirmed to have survived the earthquake and one had been confirmed dead.
A tsunami hit the coastal areas of Palu, Donggala and Mamuju in Central Sulawesi on Friday evening, triggered by a 7.4-magnitude earthquake that rocked the province at 5:02pm. Jakarta time. The epicenter of the quake was 27 kilometres northeast of Donggala and 10 kilometres deep.
Palu was worse affected as it lies at the end of an inlet where the effect of the tsunami was intensified as the wave funneled down the bay.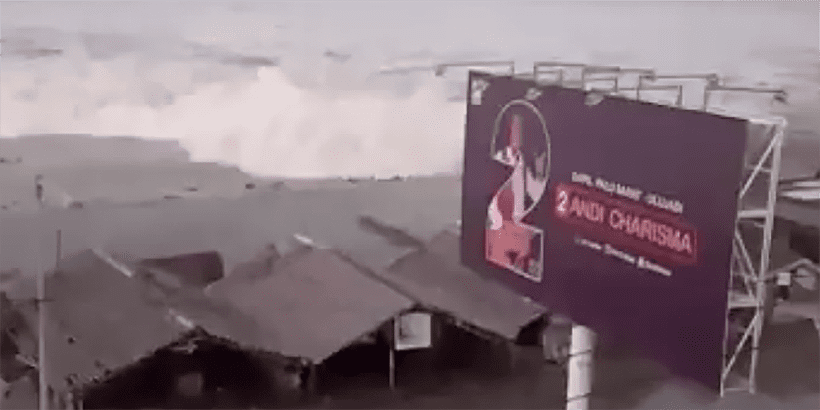 Australian officials urge Thai authorities to release Hakeem AlAraibi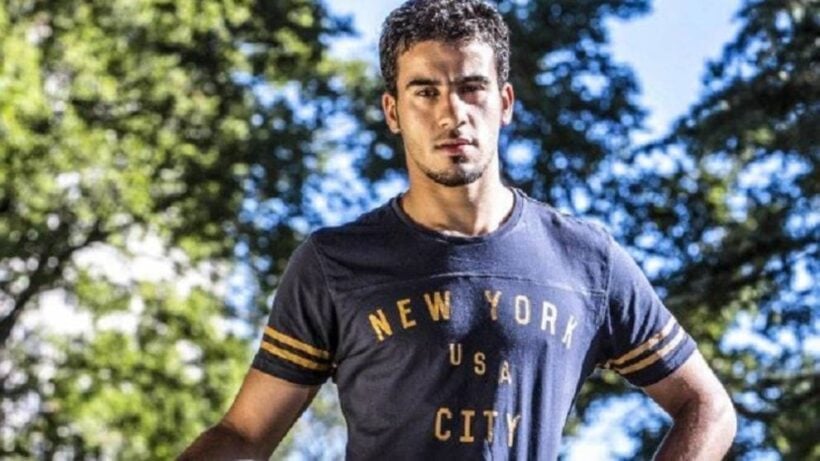 "FIFA, world soccer's ruling body, is also calling on the Thai authorities to allow for the return of AlAraibi to Australia at "the earliest possible moment".
Australia's Foreign Minister Marise Payne is urging Thai authorities to release a footballer who holds a refugee status in Australia and who has been detained in Bangkok for nearly two weeks.
Hakeem AlAraibi, a former member of Bahrain's national soccer team who has been critical of the country's government, was arrested in Thailand on November 27 based on an Interpol notice issued at Bahrain's request.
AlAraibi was convicted of vandalising a police station in Bahrain and sentenced to 10 years in prison in absentia. He has denied any wrongdoing.
"Australia is concerned by the ongoing detention of Mr. Hakeem Ali AlAraibi and calls for his immediate return to Australia," Payne said in a statement published on the ministry's website.
"Returning Mr. AlAraibi to Bahrain, from where he fled, would contravene his rights under international human rights law."
At a court hearing on Friday, AlAraibi was served with a formal arrest warrant, which could pave the way for a possible extradition to Bahrain.
Read more from Channel News Asia HERE.
New Thai 1,000 baht note wins international award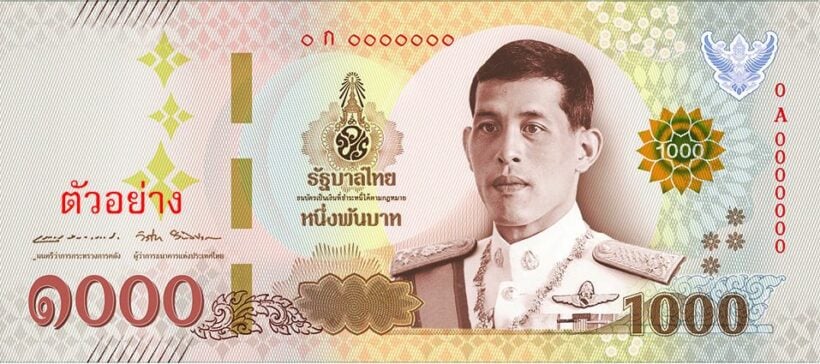 The first new Thai 1,000 baht banknotes, featuring the image of His Majesty King Maha Vajiralongkorn, has won The Best New Banknote Award at the High Security Printing Asia 2018 international conference held in Hanoi, Vietnam.
The banknote was awarded for its unique printing technology using the optically variable magnetic ink (OVMI), the first of its kind for Thai banknotes which creates three-dimensional moving patterns and switching colours when observing from different angles.
It was named the Best New Banknote at the three-day High Security Printing Asia 2018 forum in Hanoi that ended on Wednesday, according to the Bank of Thailand's announcement on Friday.

Asia's struggle with democracy – Thailand ranks #107 in the world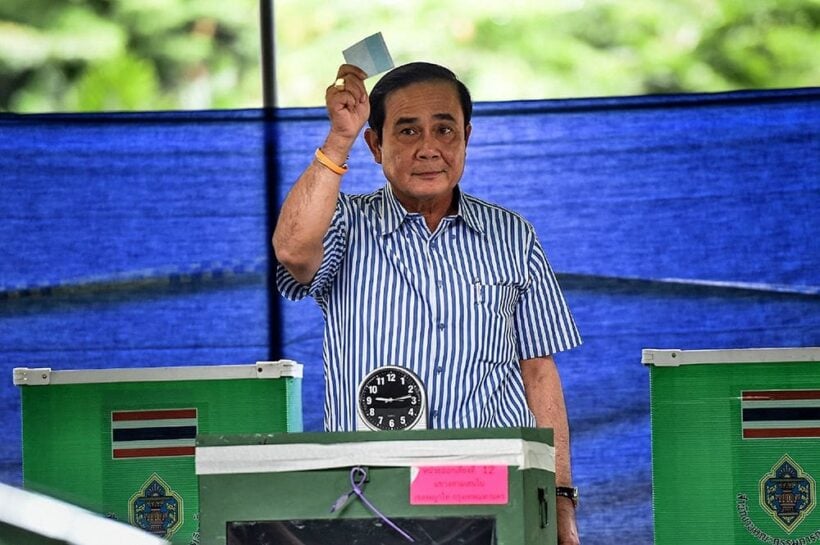 by By DataLEADS
In the wake of the confirmation from the Thai Government about a firm date for the next election, a survey has been released which measures the Asian democracies. Thais go to the polls to elect a new government on February 2019, the first time since they elected Yingluck Shinawatra's Pheu Thai party in 2011.
The report says that Asia has made strong headway in advancing democracy but still has a long way to go in some countries, compared to other more established democracies in the world.
The Economic Intelligence Unit's report on Democracy Index is based on five categories: electoral process and pluralism; civil liberties; the functioning of government; political participation; and politicalculture. Countries are then ranked on a scale of 1-10 and classifies them as 'full democracy', 'flawed democracy', 'hybrid regime' and 'authoritarian regime'.
Many Asian countries figure in the list of 166 countries, yet none, according to the report, has reached 'full democracy'.
In Asia South Korea figures at the top. The country is ranked 20th, a jump from 24th position in 2016.  The improvement in score is attributed to a popular movement which led to the impeachment of the then president, Park Geun-hye, who was found guilty of embezzlement.
Japan ranks second in Asia but 23 globally. India is ranked third in Asia and 42 globally. The country saw a steep dip in its ranking from 32nd to 42nd place. The decline in the ranking is owed to the rising right wing force and attack on minorities and dissenting voices.
Philippines is ranks fourth in Asia and 51 globally. According to the report the declaration of martial law in the southern part of the country and Rodrigo Duterte's continuous infringement of the democratic values has adversely affects the country's democratic culture. Malaysia is ranked fifth in Asia and 59 globally followed by Mongolia and Sri Lanka globally ranked 60 and 62 respectively.
Indonesia has fallen from 48th position to 68thposition mostly due to stringent blasphemy laws that have been used to curb the freedom of expression regularly.  It is followed by Singapore which is ranked 69 globally but still operates more as a family-run business than a government. Nepal and Bhutan are ranked 94 and 99 respectively. Thailand is ranked 107 globally
Blasphemy laws in Pakistan and media censorship has created hindrances in the functioning of democracy. The country is ranked 110 followed by Myanmar and Cambodia.
Censorship of social media in China and the consolidation of power by Chinese leader has resulted in a stifling regime in the country. Journalists are constinously locked up and freedom of speech is not granted. According to the report the country is classified as authoritarian followed by Vietnam and Laos ranked 140 and 151 respectively.