Moken village fire – "destruction brings opportunities"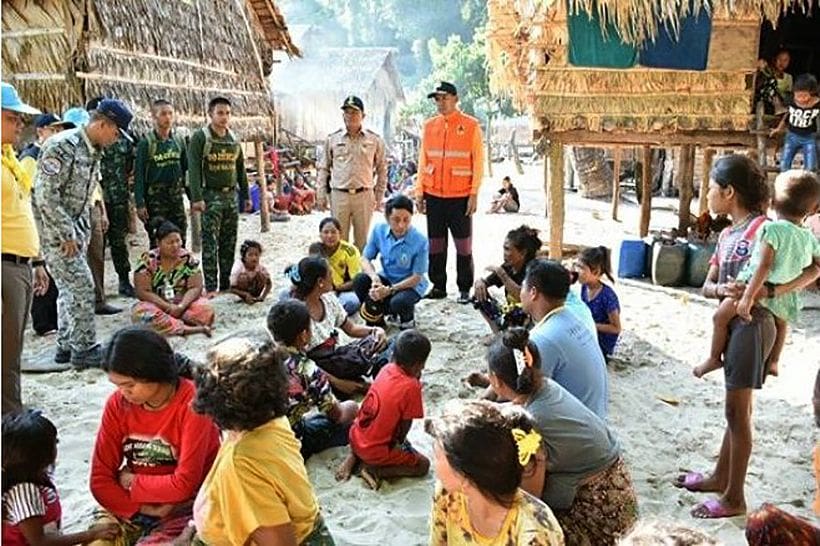 by Pratch Rujivanarom
The devastation of the Moken village on Phang Nga's Surin island last Sunday night can possibly be used as an opportunity to restore the traditional way of life for the sea gypsies. This assessment from academics after the blaze destroyed 61 houses and left 237 people homeless.
Maitree Jongkraijug, a coordinator with Chumchontai Foundation, said the villagers were currently staying at the Mu Ko Surin National Park's headquarters and had already received enough food and other supplies from the Phang Nga Provincial Authority.
Narumon Arunotai, a lecturer at Chulalongkorn University's Social Research Institute, says that allowing villagers to have a role in rebuilding their homes will also help them rebuild their lives.
"We should not just rebuild the homes and stop there. Instead we should use this as an opportunity to get the villagers to publicly discuss their problems and let them determine their own future," she said.
"We should learn from the steps taken to restore Ban Namkhem after the 2004 tsunami, as the locals were allowed to take part in rebuilding their community and learned to help themselves instead of waiting for assistance from outside."
She said the Moken village on Surin Tai island was very crowded, with houses built too close together – which is very different from sea gypsies' traditional way of living a fair distance from each other. The tribe was moved to a crowded village on the coast of Ao Bon Yai Bay after the tsunami, and this put them at a high risk of fire.
Apart from being forced to live in cramped quarters, the gypsies were unable to follow their traditional livelihoods and also suffered from the adverse impact of tourism. Hence, Narumon said may be this devastating fire can mark a new beginning for them.
"We should have a coordinator who can mediate between the sea gypsies and aid providers from outside to ensure that the donations match the demands of the displaced villagers. This will prevent excessive aid that can generate waste on the island," she said.
Donations for displaced Moken villagers can be made by transferring funds to Chumchontai Foundation's Krungthai Bank account number 061-0-24961-4.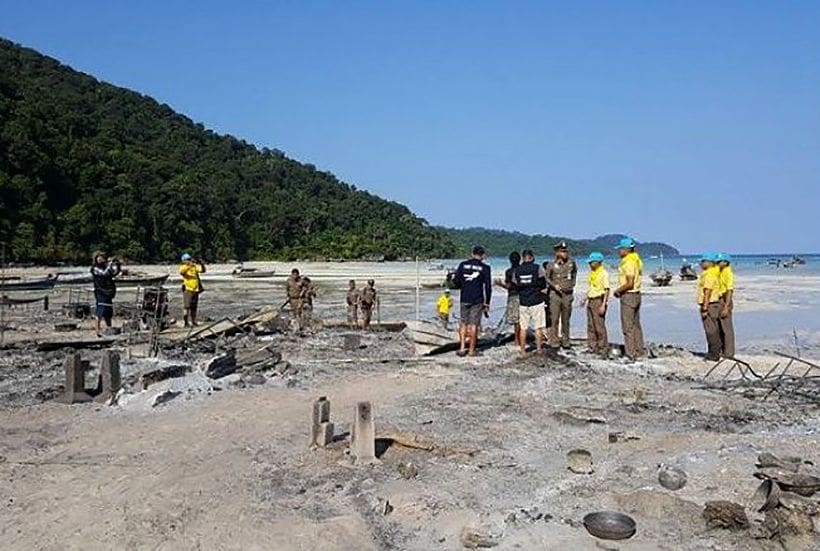 SOURCE: The Nation


Read more headlines, reports & breaking news in Phang Nga. Or catch up on your Thailand news.
Mahout charged after Italian tourists injured from elephant attack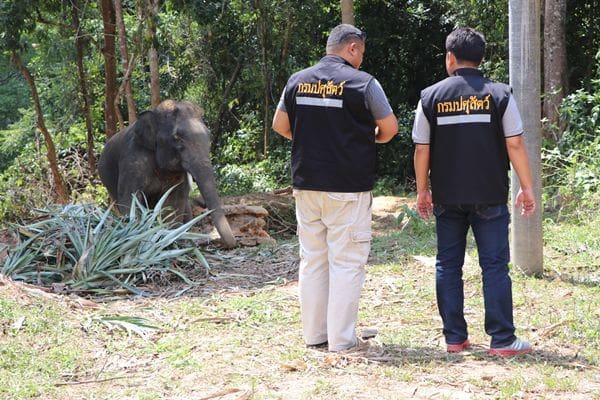 A mahout has been charged after an elephant attacked an Italian tourist in Phang Nga yesterday. Phang Nga livestock officials say the elephant was too young for elephant rides.
A 29 year old Italian tourist, and his 31 year old travel companion, remain in Phang Nga hospital this morning following the elephant attack yesterday.
Read more about the attack HERE.
Chief of Phang Nga Livestock Saroj Jittakarn says, "The elephant has not reached maturity where it fully capable of carrying passengers. The incident happened as the elephant is not familiar with elephant rides with tourists. This incident is an indication of the risks involved."
"Female elephants are more suitable for elephant rides but there is not enough elephant rides available in Phang Nga due to the rise in tourist numbers. Some untrained elephants are currently being used."
Thung  Ka Ngok Deputy Chief Police Lt Col Siriwat Inyim says, "26 year old Kanjanapong Karnwijit, the mahout of the elephant named 'Tanwa', has been charged with a reckless act causing serious injury."
"We are questioning the owner of the elephant camp as we continue our investigation."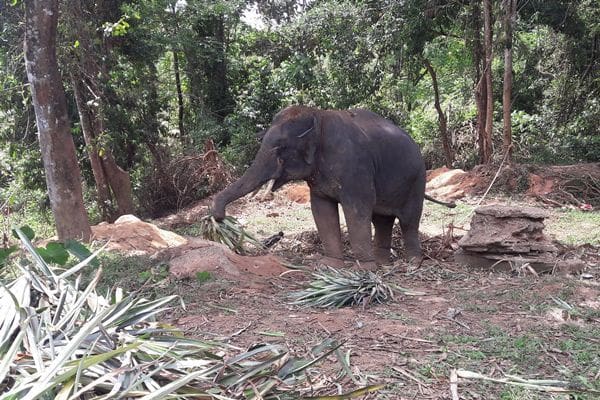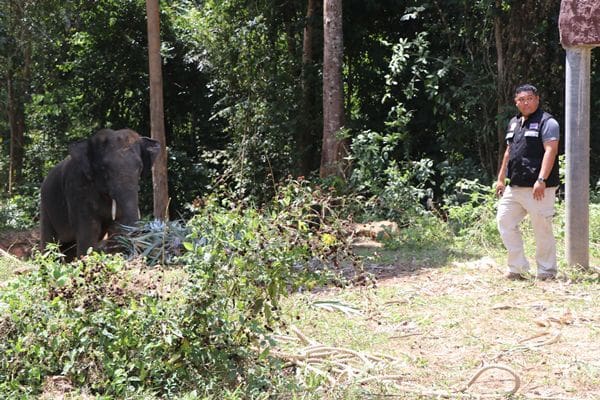 Italian tourists injured in goring attack by bull elephant in Phang Nga park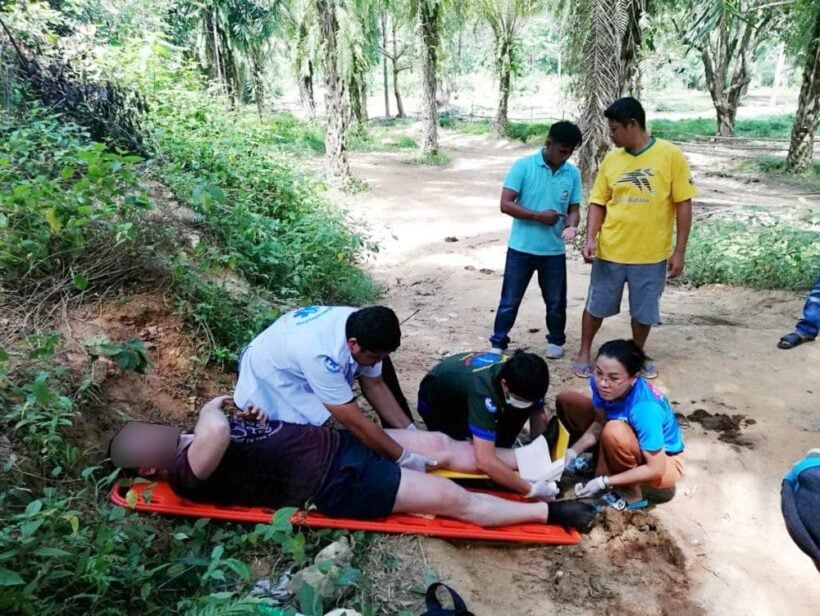 A 29 year old Italian tourist, and his travel companion, are in a Phang Nga hospital this morning following an elephant attack.
The man was seriously injured yesterday when a 12 year old male elephant, that he and a friend were riding as part of a tourist activity in Phang Nga's Mueang district, suddenly shook them to the ground and gored him in the stomach.
The incident took place at 10.30am yesterday morning at an old oil-palm plantation in Tambon Song Praek that is now a private park for elephant riding.
Trofa Manuel sustained serious injuries in the incident, while his compatriot, 31 year old Francesco Di Megli, received minor injuries.
Both were rushed to Phang Nga Hospital, where they are recovering from their injuries.
The 26 year old mahout Kanchanapong Kanwichit, who sustained some bruising after falling from the elephant but sought no treatment, told police that his bull elephant, named Plai Thanwa, had attacked the tourists towards the end of a 30 minute ride. He says the assault had been totally unprovoked.
He said the elephant had suddenly and violently shaken off the riders, before stabbing a tusk intoMr Manuel. He claims the attack was unusual and out-of-character behaviour, as Plai Thanwa, now chained in a safe, secluded spot at the park, was normally good-natured.
The elephant had never attack anyone before, and was not currently in rut (on heat), Kanchanapong added.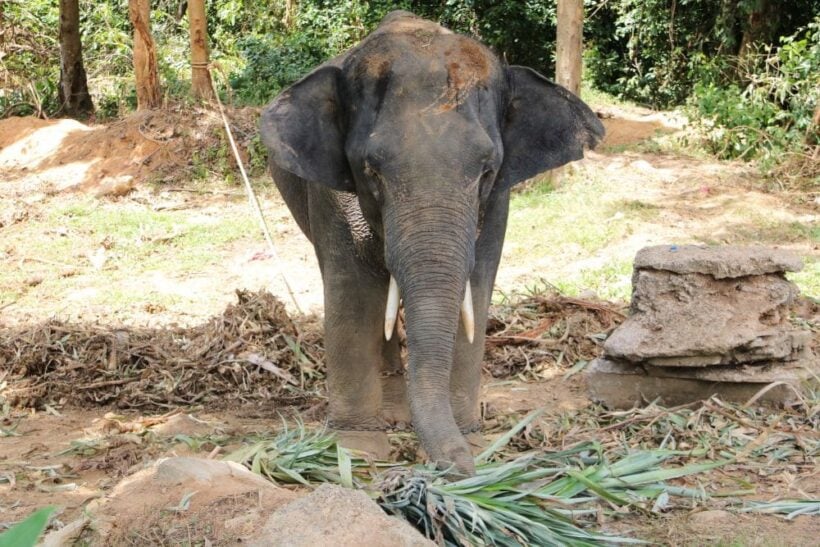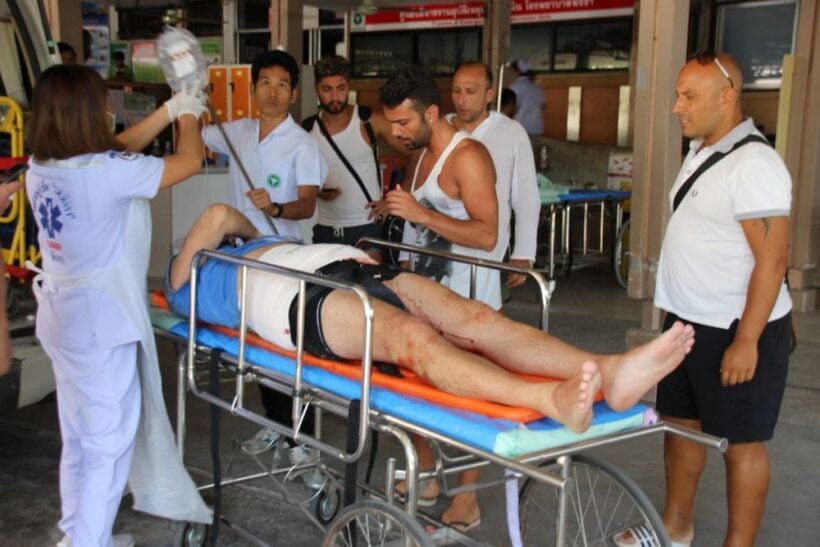 SOURCE: The Nation
Hong Kong property tzars team up for new Phang Nga development "Aquella"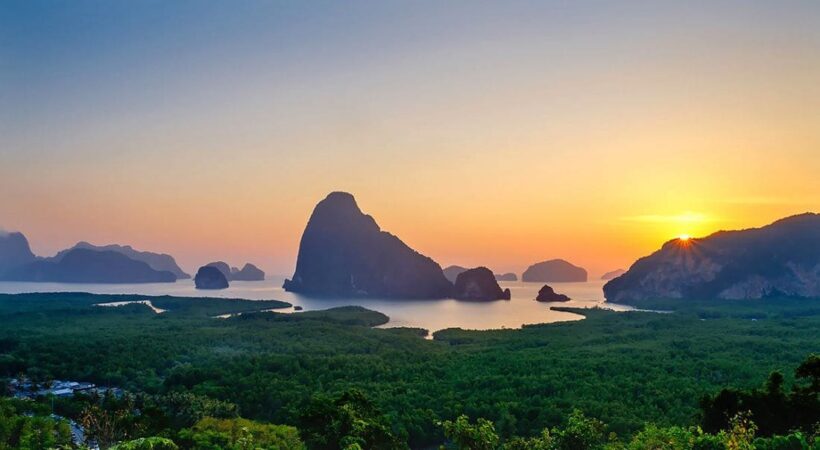 FILE PHOTO
Two of Hong Kong's leading entrepreneurs Allan Zeman and Richard Li are developing a mixed-use project in Thai Muang, Phang Nga named Aquella.
The initial phase of the development includes a par 72, 18 hole golf course, resort pool villa residences with two to four bedroom unit configurations back of a massive land site that offers over 2.5 kilometres of white sand beach.
Previously, the approximate 1,000 rai site was the home of the Thai Muang golf course. After acquisition the course was closed, and the master planned Pinetree project that was to contain a marina and luxury Park Hyatt hotel stopped when land zoning issues changed in Southern Phang Nga.
Today, the new golf course has been reconfigured and Zeman's Paradise Group who developed Kamala's posh Andara ultra villa resort in Phuket are collaborating with Li's Pacific Century Premium Developments (PCPD) group.
South West Phang Nga hosted some of Asia's most significant luxury villa sales in the mid 2000's given it's close access to Phuket International Airport, over the Sarasin Bridge.
Changes in the zoning regime stunted the area's growth over the past decade but a new wave of interest has been born in projects such as Charn Issara's Baba Beach Club.
Land prices in Koh Pilai and Koh Kloy have sharply escalated in recent months on the announcement of a second Greater Phuket airport by Thai aviation authority AoT.
That said, the area has a rich history in demonstrated luxury residential sales in projects such as Aleenta and Sava.
With Phuket bursting as the seams, and prime oceanfront plots limited, the recent transaction of the former greenfield site of the Ritz-Carlton Reserve has indicated positive sentiment.