Pakistani terror suspect arrested in Pattaya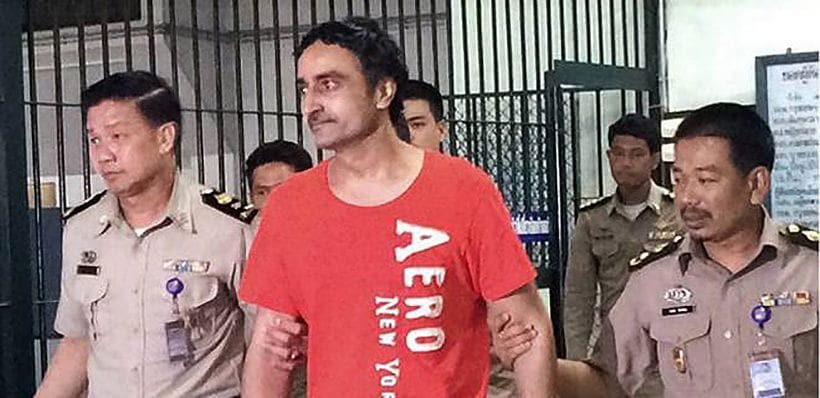 PHOTO: The Hindu
A Pakistani terror suspect has been arrested in Pattaya following eleven years on the run after escaping prison in India.
Pattaya One reports that Jagtar Singh alias Tara is now likely to be extradited to India for his alleged role as a 'mastermind' in the assassination of former Punjab chief minister Beant Singh in 1995.
Security sources say they were alerted by the 37 year old trying to marry a Thai national.
Tara was nabbed from the eastern province of Chon Buri last Monday after police raided a house owned by a Pakistani national, Ali Alat, who was also arrested, following a tip-off from India. Both were taken to Nong Phreu police station for interrogation.
Punjab Police sources told The Indian Express that the self-styled commander of Khalistan Tigers Force was staying with a Pakistani linked to the ISI.
Crucial information about Tara's location was obtained through a conduit in the US, they added.
The sources said Tara had entered Thailand last June on a Pakistani passport issued in the name of Gurmeet Singh with the father's name listed as Kaka Singh.
"Both were fake," the sources said.
Since then, they added, he was being tracked by security agencies and the IB. Tara was also allegedly found in possession of a forged Pakistani passport.
Tara had evaded security officials once earlier when police arrested his aide, Ramandeep Singh alias Goldy, from Malaysia in November.
The sources allege that Tara and Goldy were planning terror attacks in Punjab.
Pointing to Tara's alleged links to Pakistan, the police sources said he owned a number of properties in that ccountry, including farm houses. Tara first fled to Nepal from where he entered Pakistan, the sources said.
According to Punjab Police, it will take at least 60 days to complete the extradition proceedings for Tara in Thailand.
Read the rest of the story HERE.


Read more headlines, reports & breaking news in Pattaya. Or catch up on your Thailand news.
The magic disappearing murky and muddy waters of Pattaya's Jomtien Beach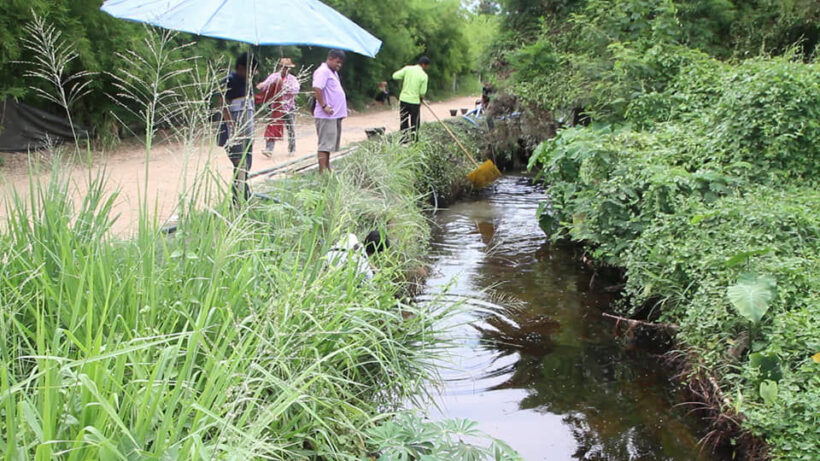 PHOTOS: Pattaya Message
Officials from Chon Buri Municipality says there is no source of wastewater found after inspections along the canals.
The video of the untreated sewage and wastewater gushing into the Gulf of Thailand has accumulated 1.5 million views already. Read more and see the video HERE.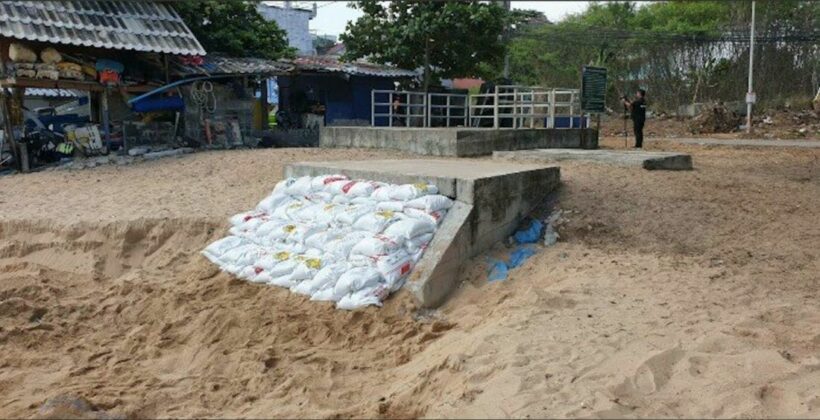 The 'stop gap' solution was a real STOP GAP solution as they rammed sandbags into the outlet which had blackwater gushing last weekend and forcing officials to close the beach.
Read more HERE.
Pattaya Message today reports that Nongprue Municipality in Banglamung report they can't any business operators or factories that are releasing wastewater into local canals. They also presented documentation to the media to confirm that those places have been checked.
Whatever was gushing into the Gulf of Thailand, there was a LOT of it and ruined the beach for holidaymakers for many days.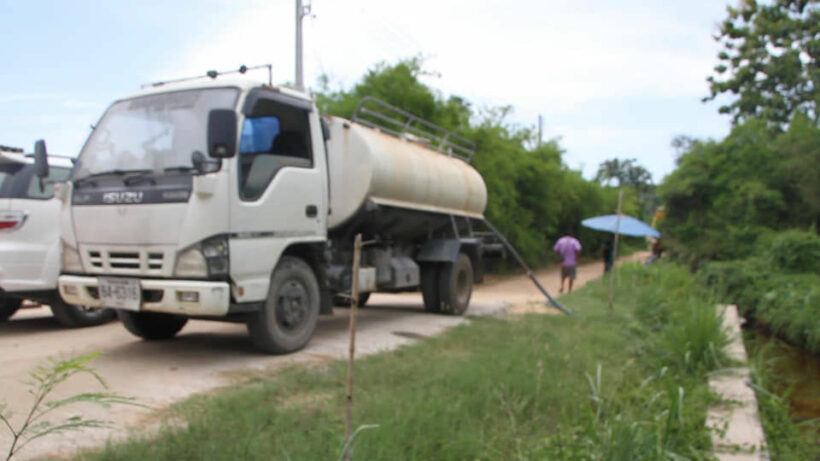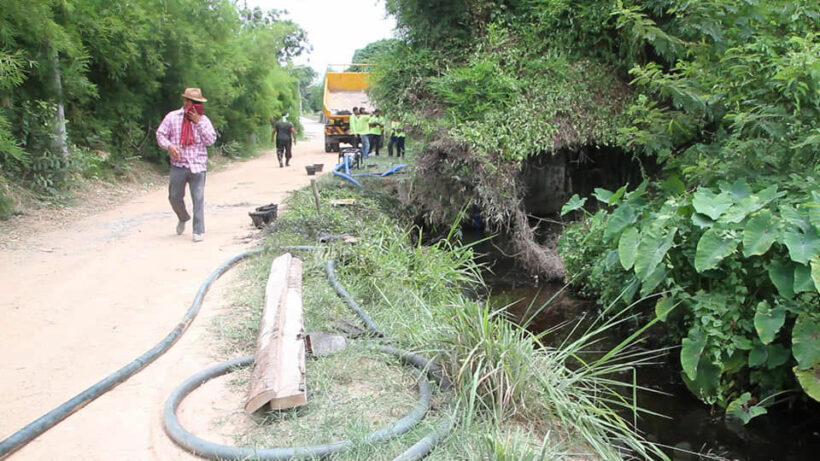 "Nothing but rude Indians, Chinese and Arabs" – Pattaya locals go feral online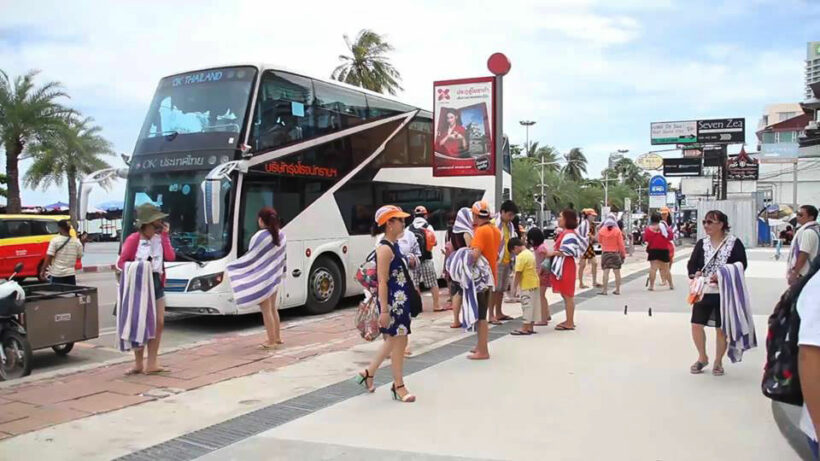 "Where are all the nice ones – like Americans – who spend cash and behave well!?"
PHOTO: Sophon Cable
Sophon Cable TV on Facebook has quoted the head of the Eastern Seaboard Hotel Association, Sanpetch Supphabowonsathian, saying advance bookings for this high season in Pattaya showed a 5-10% increase on last year.
But as the local hotel association were upbeat over an increase in hotel bookings, the news was followed by an avalanche of racist invective that the tourists were not the tourists they wanted.
Comments on the Facebook post were bemoaning that all the tourists in the resort were either Indians, Chinese or Arabs.
"They don't spend much, cause trouble and have no manners."
"Where are all the nice ones – like Americans – who spend cash and behave well!?"
The post from the hotel association noted that, though prices remained static due to oversupply, it was positive news for the industry. But this was met with scorn by local Thais comments.
"Yeh right…but it's only the Chinese".
"Where are the Americans?"
"Don't ask me about the Indians. I would prefer Russians any day but there aren't any".
"It is just Chinese groups. What's the use? They won't even buy a drink from you."
"It's just Chinese, Indians and Arabs. They have no manners and treat Pattaya like it's their own country".
SOURCE: Sophon Cable
Vietnamese woman dies after falling from hotel in Pattaya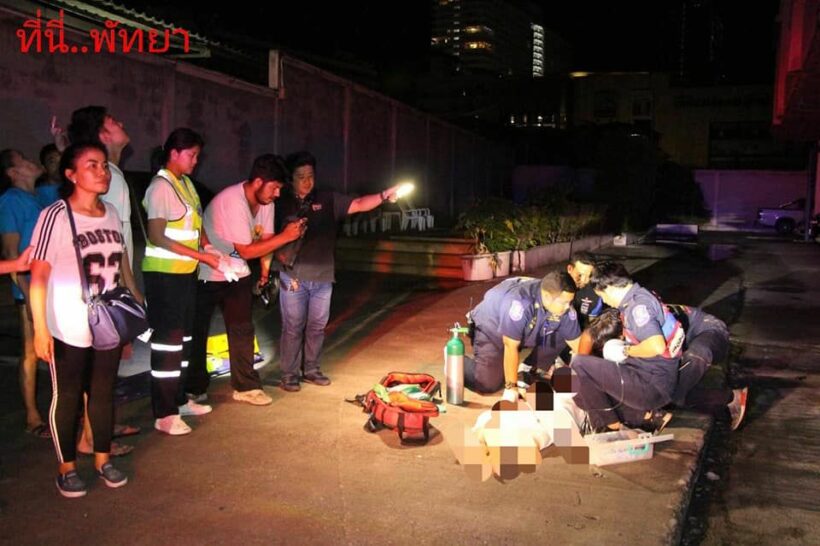 PHOTOS: Pattaya Message / Siam Rath
A Vietnamese woman has died after falling from a hotel room in Pattaya. Two children, presumed to be hers at this stage, were found in the Pattaya hotel room early this morning.
She has been identified as  25 year old Miss Dang Thi Anh Van. The hotel's name in Thai is R-Con Hotel @ Siam.
Mueang Pattaya Police were notified of the incident at 1.30am today at a hotel in Banglamung, Chon Buri. Police and emergency responders arrived at the hotel to find a seriously injured Vietnamese national on the ground covered with blood. She was rushed to a hospital where she was pronounced dead.
Police says there appears to be no signs of a struggle found in the room where she stayed on the fifth floor. Two children were found in the room. Police are continuing their investigation into the incident.