Pattaya
Pakistani terror suspect arrested in Pattaya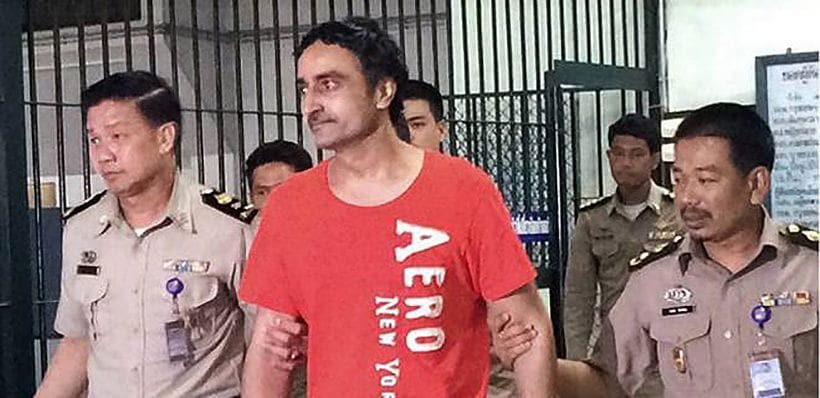 PHOTO: The Hindu
A Pakistani terror suspect has been arrested in Pattaya following eleven years on the run after escaping prison in India.
Pattaya One reports that Jagtar Singh alias Tara is now likely to be extradited to India for his alleged role as a 'mastermind' in the assassination of former Punjab chief minister Beant Singh in 1995.
Security sources say they were alerted by the 37 year old trying to marry a Thai national.
Tara was nabbed from the eastern province of Chon Buri last Monday after police raided a house owned by a Pakistani national, Ali Alat, who was also arrested, following a tip-off from India. Both were taken to Nong Phreu police station for interrogation.
Punjab Police sources told The Indian Express that the self-styled commander of Khalistan Tigers Force was staying with a Pakistani linked to the ISI.
Crucial information about Tara's location was obtained through a conduit in the US, they added.
The sources said Tara had entered Thailand last June on a Pakistani passport issued in the name of Gurmeet Singh with the father's name listed as Kaka Singh.
"Both were fake," the sources said.
Since then, they added, he was being tracked by security agencies and the IB. Tara was also allegedly found in possession of a forged Pakistani passport.
Tara had evaded security officials once earlier when police arrested his aide, Ramandeep Singh alias Goldy, from Malaysia in November.
The sources allege that Tara and Goldy were planning terror attacks in Punjab.
Pointing to Tara's alleged links to Pakistan, the police sources said he owned a number of properties in that ccountry, including farm houses. Tara first fled to Nepal from where he entered Pakistan, the sources said.
According to Punjab Police, it will take at least 60 days to complete the extradition proceedings for Tara in Thailand.
Read the rest of the story HERE.