Rap raising debate in the lead up to February election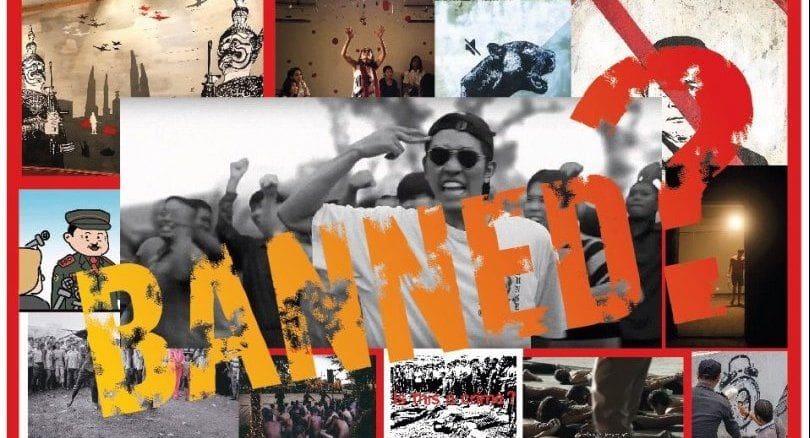 "As artists, we want to reflect the truth of the society we are living in under dictatorship," a RAD member identified only as Hockhacker told The Nation Weekend.
"Thailand seems to be caught in a loop of dictatorship. We want to voice what the majority cannot say directly. The lyrics were based on information we collected on social media, reflecting the sickness of our society."
by Phatarawadee Phataranawik
The hit anti-dictatorship rap song riling the junta-led government, "Prathet Ku Me" ("My Country's Got…"), has also roused debate and hinted at change in both the political and arts spheres in Thailand, say multidisciplinary scholars.
The 10 member group Rap Against Dictatorship (RAD) used social media as an artistic weapon, its music video-as-political message garnering more than 25 million views on YouTube to date.
The government tried to ban the hit tune, warning that its message and video footage replicating the 1976 massacre at Thammasat University violated the Computer Crime Act's strictures against information inconsistent with the truth and also threatened national security.
The effort failed. RAD has cheated the censors by using blockchain technology to prevent the government from deleting the video or barring access to it.
But that hasn't stopped debate from reaching both extremities of pro and con among people from all walks of life, from scholars and politicians to teenagers and monks.
Anthropologist Sorayuth Aiemueyut, who lectures on visual culture at Chiang Mai University, said people incensed by the limits placed on freedom of expression by the government via the use of laws such as Article 44 of the Constitution have found the song liberating.
"The impact of this phenomenon reflects the fact that many Thais are under pressure for calling for democracy under a dictatorial government," Sorayuth told The Nation Weekend.
"The political-art movement deploying new technology is also animating the current political situation, with thoughts being shared in both the virtual and real worlds, something called 'digital immateriality'.
Overt political activity is just now resuming after being banned since the 2014 coup, but arts-related socio-political activism has steadily spread, both online and off. Art happenings, posters and music concerts have given voice to campaigners pressing for a return to democracy.
In some cases the authorities have reacted, in one instance arresting demonstrators outside the Bangkok Art and Culture Centre. Anti-junta artists began adopting "guerrilla" tactics to get their messages out.
The junta-led government has banned many political artworks, songs, films and stage productions. Individuals and groups targeted included Faiyen, a pro-red shirt band living in exile, and graffiti artist Headache Stencil, whose murals have depicted a black leopard and Deputy Prime Minister Prawit Wongsuwan's luxury wristwatches.
Soldiers stormed Bangkok's Ver Gallery to shut down an exhibition called "Whitewash", featuring the politically charged conceptual photography of Harit Srikhao. Online political cartoonist Kai Maew had to set up a fresh link (Kai Maew X on Facebook) after being banned for a while. Also drawing junta was Anocha Suwichakornpong's internationally acclaimed movie "By the Time It Gets Dark", which similarly took inspiration from the 1976 Thammasat tragedy.
Meanwhile the recently founded pro-democracy Future Forward Party is tapping artists to help its election campaign. Targeting younger people, the party is hosting the "Future Fest: Art, Music, Culture" this weekend at Bangkok's Jam Factory, with political art and an open discussion about it.
Another RAD member known as the Liberate P initially planned to attend the fest but changed his mind because he didn't wish to be seen as supporting Future Forward either.
You can read the full article at The Nation Weekend HERE.
Keep in contact with The Thaiger by following our
Facebook page
.
Royal Barge Procession on Bangkok's Chao Phraya postponed to December 12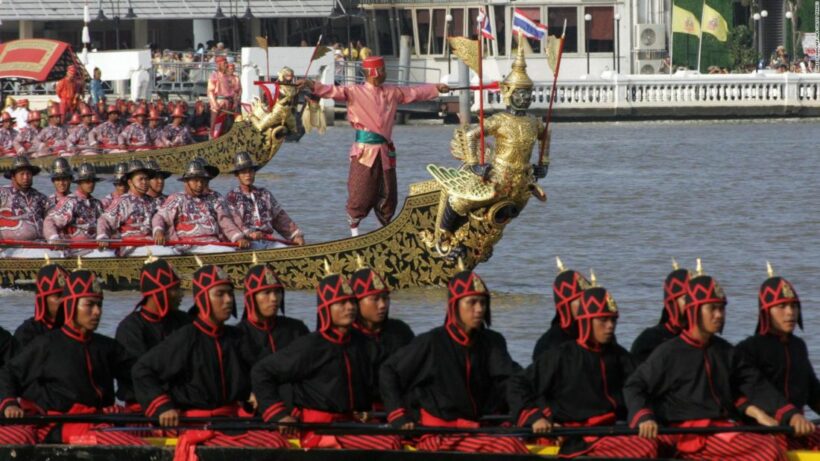 PHOTOS: AFP
His Majesty the King has ordered the Royal Barge Procession to be postponed to December 12, originally scheduled for October 24, as recommended by the organising committee chaired by PM Prayut Chan-o-cha. Deputy PM Wissanu Krea-ngarm told Parliament yesterday about the official postponement.
After ten rehearsals and one dress rehearsal, he said the organising committee agreed that, if the procession were to proceed on October 24, the water conditions in the Chao Phraya River, currents and weather conditions would not be optimal. The committee then reported its concerns to HM the King, who subsequently agreed that the event be postponed until December 12, the beginning of the winter in Bangkok and the most settled weather of the year, according to Thai PBS World.
The committee will meet again on October 21 and a formal announcement will be made about the new schedule, said Wissanu, adding that December would be perfect timing for the event as there will be little chance of rain.
The Royal Barge Procession is the official finale of the King's Coronation ceremony held in May this year. Their Majesties the King and Queen will ride on one of the 52 barges in the procession.
SOURCE: Thai PBS World
Here's an example of what it will look like…
Keep in contact with The Thaiger by following our
Facebook page
.
BTS thief and credit card skimmers arrested in Bangkok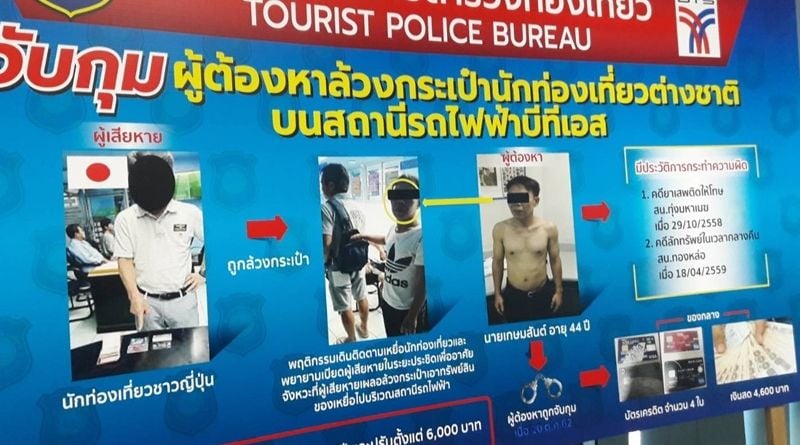 Tourist police in Bangkok have arrested a thief accused of pick-pocketing tourists on the city's BTS Skytrain, along with an Indonesian couple charged with credit card fraud and card skimming.
Kasem Masan Jantaro, a 44 year old food vendor in the Huay Kwang market, says he started pick-pocketing when business became too slow for him to adequately support his family. The Skytrain security team alerted the police after several reports of tourists being pick-pocketed on the trains. Victims described the thief as middle-aged, with pale skin.
Kasem was arrested while trying to flee the scene at the Asok BTS station on Wednesday and was found to have 4,600 baht in cash and four stolen credit cards in his possession. Thai Residents reports that Kasem was previously prosecuted for drugs offences in 2015 and for robbery in 2016.
In a separate arrest, Bangkok police detained 32 year old Alexander Eddilias and 33 year old Estie Rusdiana, an Indonesian couple charged with being in possession of fake credit cards, stolen credit cards, and skimming devices used to steal credit card information.
The arrest comes after several banks notified police of transactions made using fake cards and the couple were tracked to a room in the Pratunam area of Bangkok. Officers also seized a computer, a skimming device, twenty two fake credit cards, two stolen credit cards, and twenty four credit card receipts.
The suspects say they bought the information on the Dark Web. The information was then recorded in the magnetic strip of the fake cards, which were used to make purchases worth approximately 2 million baht.
SOURCE: Thai Residents
Keep in contact with The Thaiger by following our
Facebook page
.
Bangkok and Nonthaburi to get 2 extra holidays during ASEAN summit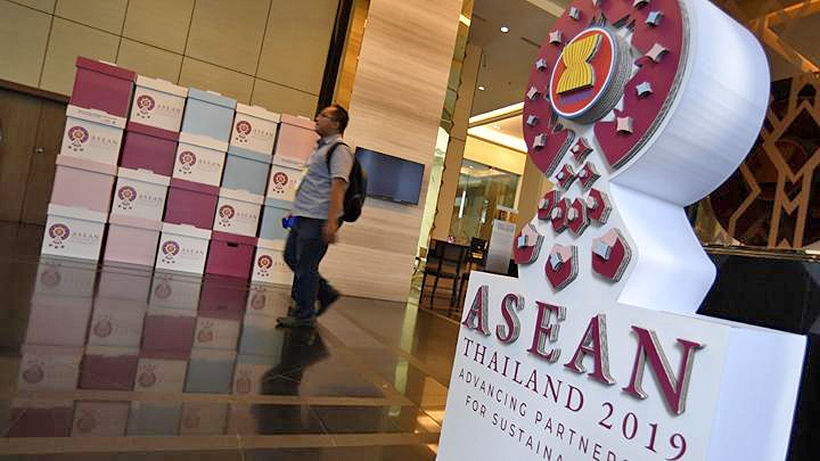 November 4 and 5 have been approved as official holidays for Bangkok and Nonthaburi as a result of the 35th Asean Summit and Related Summits being held at Impact Arena Muang Thong Thani in Bangkok.
Deputy government spokeswoman Traisulee Traisoranakul confirmed yesterday that the measure was being taken in an effort to alleviate traffic problems in both areas during the summit, adding that other state enterprises and the Bank of Thailand could implement the holidays for their subsidiaries at their own discretion and on a case-by-case basis.
"Government agencies in Bangkok and Nonthaburi will stop working on these dates. Meanwhile, state enterprises and the Bank of Thailand will consider announcing November 4 and 5 as holidays for their subsidiaries on case-by-case basis."
"However, government agencies which have a necessity to provide urgent or previously scheduled services to their clients that cannot be postponed may stay open on November 4 and 5, depending on the decision by the heads of these departments."
Some other public or regional holidays coming up…

SOURCE: The Nation
Keep in contact with The Thaiger by following our
Facebook page
.