Rap raising debate in the lead up to February election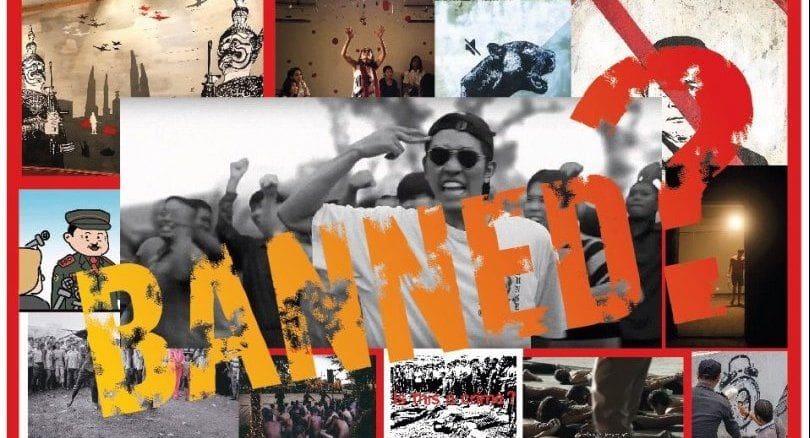 "As artists, we want to reflect the truth of the society we are living in under dictatorship," a RAD member identified only as Hockhacker told The Nation Weekend.
"Thailand seems to be caught in a loop of dictatorship. We want to voice what the majority cannot say directly. The lyrics were based on information we collected on social media, reflecting the sickness of our society."
by Phatarawadee Phataranawik
The hit anti-dictatorship rap song riling the junta-led government, "Prathet Ku Me" ("My Country's Got…"), has also roused debate and hinted at change in both the political and arts spheres in Thailand, say multidisciplinary scholars.
The 10 member group Rap Against Dictatorship (RAD) used social media as an artistic weapon, its music video-as-political message garnering more than 25 million views on YouTube to date.
The government tried to ban the hit tune, warning that its message and video footage replicating the 1976 massacre at Thammasat University violated the Computer Crime Act's strictures against information inconsistent with the truth and also threatened national security.
The effort failed. RAD has cheated the censors by using blockchain technology to prevent the government from deleting the video or barring access to it.
But that hasn't stopped debate from reaching both extremities of pro and con among people from all walks of life, from scholars and politicians to teenagers and monks.
Anthropologist Sorayuth Aiemueyut, who lectures on visual culture at Chiang Mai University, said people incensed by the limits placed on freedom of expression by the government via the use of laws such as Article 44 of the Constitution have found the song liberating.
"The impact of this phenomenon reflects the fact that many Thais are under pressure for calling for democracy under a dictatorial government," Sorayuth told The Nation Weekend.
"The political-art movement deploying new technology is also animating the current political situation, with thoughts being shared in both the virtual and real worlds, something called 'digital immateriality'.
Overt political activity is just now resuming after being banned since the 2014 coup, but arts-related socio-political activism has steadily spread, both online and off. Art happenings, posters and music concerts have given voice to campaigners pressing for a return to democracy.
In some cases the authorities have reacted, in one instance arresting demonstrators outside the Bangkok Art and Culture Centre. Anti-junta artists began adopting "guerrilla" tactics to get their messages out.
The junta-led government has banned many political artworks, songs, films and stage productions. Individuals and groups targeted included Faiyen, a pro-red shirt band living in exile, and graffiti artist Headache Stencil, whose murals have depicted a black leopard and Deputy Prime Minister Prawit Wongsuwan's luxury wristwatches.
Soldiers stormed Bangkok's Ver Gallery to shut down an exhibition called "Whitewash", featuring the politically charged conceptual photography of Harit Srikhao. Online political cartoonist Kai Maew had to set up a fresh link (Kai Maew X on Facebook) after being banned for a while. Also drawing junta was Anocha Suwichakornpong's internationally acclaimed movie "By the Time It Gets Dark", which similarly took inspiration from the 1976 Thammasat tragedy.
Meanwhile the recently founded pro-democracy Future Forward Party is tapping artists to help its election campaign. Targeting younger people, the party is hosting the "Future Fest: Art, Music, Culture" this weekend at Bangkok's Jam Factory, with political art and an open discussion about it.
Another RAD member known as the Liberate P initially planned to attend the fest but changed his mind because he didn't wish to be seen as supporting Future Forward either.
You can read the full article at The Nation Weekend HERE.
Keep in contact with The Thaiger by following our
Facebook page
.
Never miss out on future posts by
following The Thaiger
.
The Thaiger needs an excellent English-speaking vlogger and TV host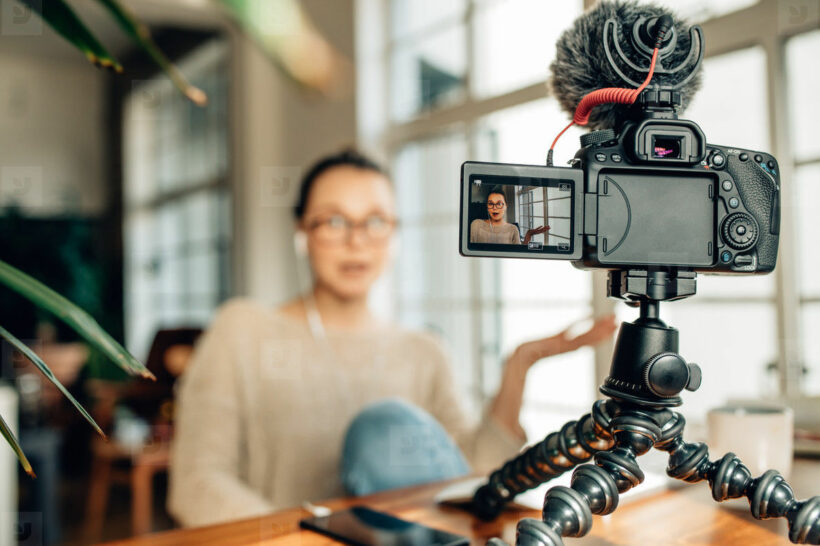 Job Description
The Thaiger needs an amazing Bangkok-based English-language "Video presenter (News Anchor/YouTuber)" for our website and social media platforms. You will have previous presenter, host or journalist experience but be ready to learn the tools of modern digital news and information delivery, in text and video. You can be male or female, preferably one or the other.
You will work directly with the CEO at our Bangkok office in Asoke and have an intuitive understanding of social media, experience with online news and an understanding of the Thai media landscape.
You will understand the urgency of the news cycle and be able to adapt and roll with the changes in media delivery. You'll be motivated and keen to perform at a high level.
You can be Thai or foreigner, but you must be able to communicate as an English native-speaker. If a foreigner, you would have lived in Thailand for long enough to have an intuitive understanding and inside knowledge of the news cycle and culture.
As the Video Presenter you will…
Be the Thaiger's news headline presenter to help produce interesting and exciting original content
Sourcing, writing script and presenting stories for multiple platforms and work as part of The Thaiger video content and publishing team to produce excellent content and high SEO level
Participate in helping to formulate news stories by pitching ideas and providing feedback on content
Quality check each story to ensure grammatical correctness, accuracy and clarity
Assist the Thaiger team continue our pursuit as Thailand and the region's biggest media company
Become a modern day media 'Svengali'
We're also looking for a full time video editor. They will work with our presenters and writers to edit the video material into high-quality finished product. If you are Thai, with good English-language proficiency, and interested in working with the Thaiger team, send a CV to tim@thethaiger.com and mark your application VIDEO EDITOR. We usually edit on the Davinci Resolve platform.
The Thaiger already produces a range of videos, including the daily 'Thailand News Today' and other general information videos.
You can apply through the Jobs DB website HERE.
Keep in contact with The Thaiger by following our
Facebook page
.
Never miss out on future posts by
following The Thaiger
.
Bangkok woman arrested for allegedly stealing 1 million baht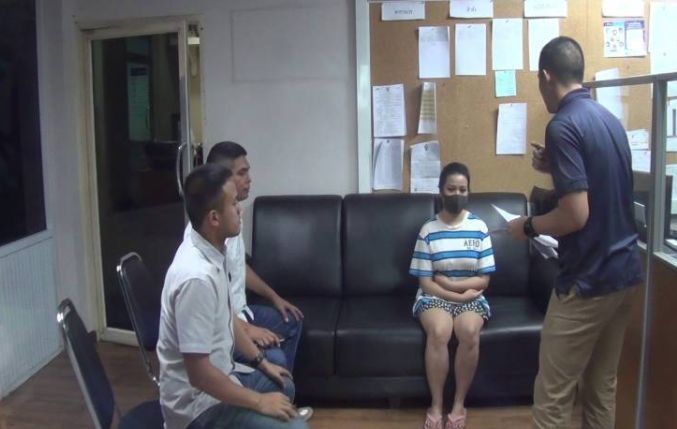 A Bangkok woman was arrested on fraud charges for allegedly stealing a company checkbook and withdrawing 1 million baht. The 29 year old woman, identified as Krissadee, worked in accounting for a clothing design firm in the city's Ekkamai area.
Apparently, shortly after she was hired, Krissadee suddenly stopped showing up for work. The company then noticed the checkbook was missing as well as a million baht from the company account.
In an investigation, Khlong Tan police found Krissadee made cash withdrawals. She allegedly told police that she used the money to pay for trips and gambling expenses.
SOURCE: Thai Visa
Keep in contact with The Thaiger by following our
Facebook page
.
Never miss out on future posts by
following The Thaiger
.
State Railway officials sign 5 high-speed rail contracts as part of project linking Thailand and China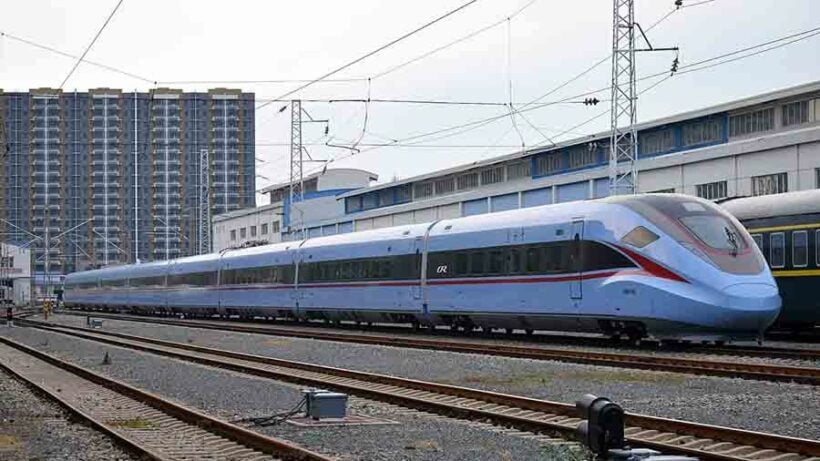 Officials from the State Railway of Thailand have signed 5 high-speed rail contracts worth more than 40 billion baht, in the latest development in the Thailand – China rail connection. It's understood the contracts cover phase 1 of the railway, from Bangkok to the north-eastern city of Nakhon Ratchasima (Korat).
It's hoped that section will carry its first passengers in 2023 and that the line will eventually reach further north, to Nong Khai, and from there, link with a rail connection connecting Laos and China. The high-speed trains will run at speeds up to 250 kilometres an hour.
Nation Thailand reports that the contract signing took place at the Transport Ministry, between SRT governor Nirut Maneephan and the 5 contractors, Nawarat Patanakarn, Thai Engineer Industry, Italian – Thai Development, SPTK Joint Venture, and Civil Engineering. In total, the project will involve over 100 kilometres of railway, with a budget of 40.275 billion baht. The first phase of construction involves 14 contracts, with work under the first one completed and ongoing under the second.
Nirut say the 5 new contractors are expected to take delivery of the land in early 2021, with the 7 remaining contracts being signed next year.
SOURCE: Nation Thailand
Keep in contact with The Thaiger by following our
Facebook page
.
Never miss out on future posts by
following The Thaiger
.