Politicians raise doubt over February 24 election date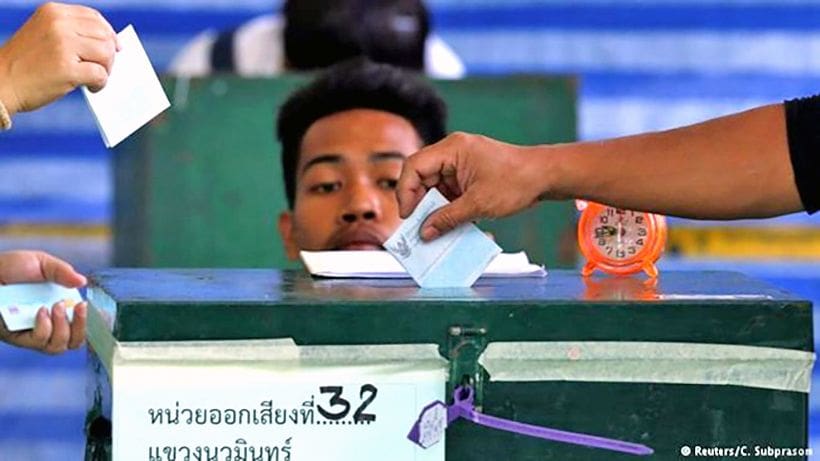 The Election Commission secretary-general Jarungvith Phumma is refusing to confirm that the next election will be held on February 24, fuelling speculation of a possible delay.
He said February 24 was the earliest date the agency would be ready to hold the general election, citing a conclusion of an Commission meeting held many months ago in Pattaya.
"The election commissioners, however, have not scheduled February 24 as the election date," he said.
Jarungvith added that according to its order, the ruling NCPO is also empowered to "work with" the EC in scheduling the election date.
The official noted that after the law on the election of members of Parliament takes effect on December 11, the national vote will be held within the next 150 days but not later than May 9 in accordance with the legislation.
Jarungvith's remark caused politicians to conclude yesterday that the election will not be held on February 24.
Paiboon Nititawan, leader of the pro-junta People Reform Party, said he was convinced the next election would not be held on February 24, as many political parties would not be ready by then. He added, however, that he saw no problem with that.
He noted that the law requires election candidates to be members of a party for at least 90 days to be eligible to run under its banner.
Varawut Silapa-archa, who heads the Chartthaipattana Party's policy and strategy committee, said he was not surprised by Jarungvith's remark.
"Many people in the political circles who I talked to agreed that there would be no election on February 24. There are many factors that would cause the postponement," Varawut said. However, he added that he believed the next election would be held within the legal limit of 150 days after the new law on MP elections takes effect.
"I can wait if the election will be postponed for a month or two. But it must be not later than 150 days. We have been waiting for four years already," he said.
The young politician blamed the EC's failure to designate constituencies early for the lack of preparedness of political parties. He said parties need to know which districts and areas are in which constituency so that they can field suitable candidates. Also, parties are required by law to select their candidates based on the results of primary voting among party members, he added.
Meanwhile, provincial officials of the EC have become worried that a delay in designating constituencies might cause the election to be postponed beyond February 24, according to a source familiar with the matter.
Pheu Thai politicians yesterday also called on the EC to complete the designation as soon as possible in order to prevent further delays in the election timing.
Meanwhile, Suthin Klangpha, a politician from the anti-junta Pheu Thai Party, said yesterday that he suspected the junta government was plotting to further delay the next election. He claimed that pro-junta political parties would seek postponement by arguing that they were not prepared for the election on February 24.

PHOTO: Election Commission secretary-general Jarungvith Phumma – The Nation
SOURCE: The Nation


Read more headlines, reports & breaking news in Thailand. Or catch up on your Thailand news.
Thai exports fall 5.7 percent in January, year-on-year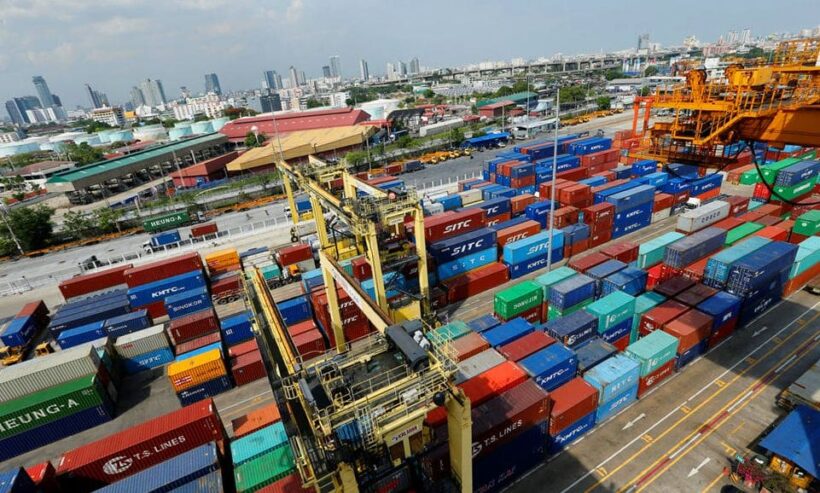 Thai export results have dipped for the third straight month, falling more than 5.65% compared to a year earlier. The fall was a lot bigger than expected, according to the Thai commerce ministry.
Shipments contracted 1.72% in December, compared to a year earlier as well.
January's export drop was due to falling shipments of rice, gold, electronics and cars, according to the ministry. Digging into the numbers, exports to the US rose 8.3% in the first month of the year, compared to January 2018, but exports to China slumped 16.7%.
The strong Thai baht, Asia's best performing currency this year, has increasingly hit exports, particularly rice orders.
Checking imports for the same period, and the numbers jumped surprisingly 13.99% year on year, after sliding 8.15% in December 2018. Analysts say the surge in imports was partly due to imports of arms and military weapons.
There was a trade deficit of $4.03 billion in January, compared with a forecast surplus of $320 million surplus. December 2018 had a $1.06 billion surplus.
But the ministry says they are still forecasting export growth of 8% for 2019 after a 6.7% increase last year.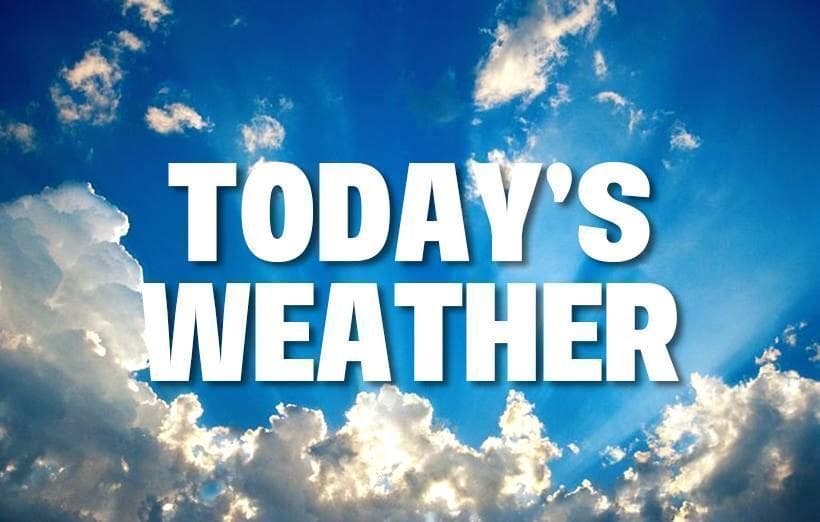 Bangkok
Generally clear. High 35ºC. Winds S at 15 to 25 km/h.


Phuket
Generally clear. High 32ºC. E winds shifting to S at 15 to 25 km/h.


Chiang Mai
Generally clear. High 36ºC. Winds SSE at 10 to 15 km/h.


Pattaya
Generally clear. High 31ºC. Winds SSW at 15 to 25 km/h.


Hua Hin
Partly cloudy. High 33ºC. Winds SSE at 15 to 30 km/h.


Ko Samui
Partly cloudy. High 26ºC. Winds SE at 15 to 25 km/h.


Strong baht a concern for Thai hotel sector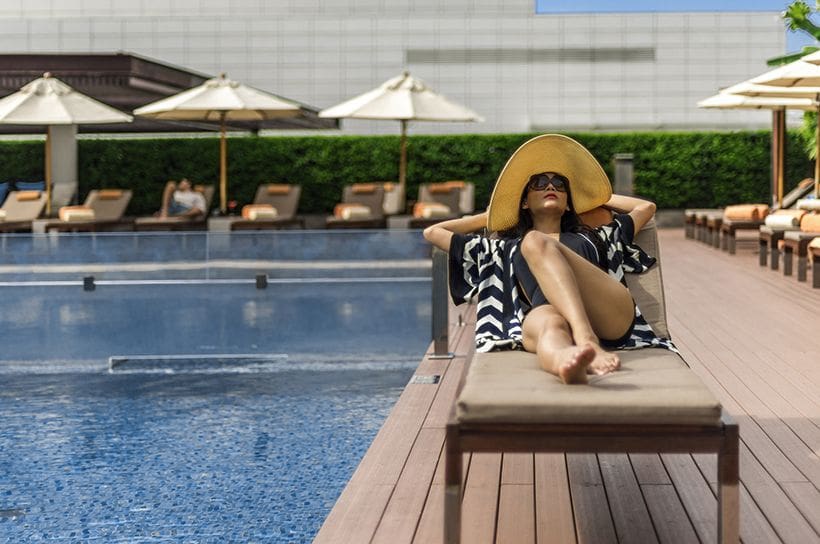 by Bill Barnett
Thailand's baht performance against Asian currencies in 2018, was unmatched, with the exception of the Japanese yen.
Commenting on the trend financial news Bloomberg have highlighted that in 2019, a further 4% in growth this year have it sitting at the top of the table.
Oddly, one of the underlying factors stimulating the baht's appreciation is the recovery in tourism arrivals which has a double-digit impact on the country's GDP.
While the elections remain a wild card on forward expectations, the reality is that the currency has not been hit like the Chinese yuan, which has been disrupted by a threatened U.S. China trade war and slowdown in its economy.
Despite higher than expected tourism numbers in 2018, hotel owners are cautiously optimistic on the prospects for the year.
In reality, despite rising prices for visitors, the economic climate is leading many property developers turning to hospitality assets as the real estate market remains volatile. The general view is that sustainable cash flow as part of their business mix is good and that tourism fundamentals remain strong.
Still, looking at nearby competitors such as Vietnam, which is rapidly growing from a cub into a tourism tiger, the issue of affordability is concerning. Currency swings remain a real and present factor in demand, so expect hoteliers to keep watching currency levels closely in 2019.