Politicians raise doubt over February 24 election date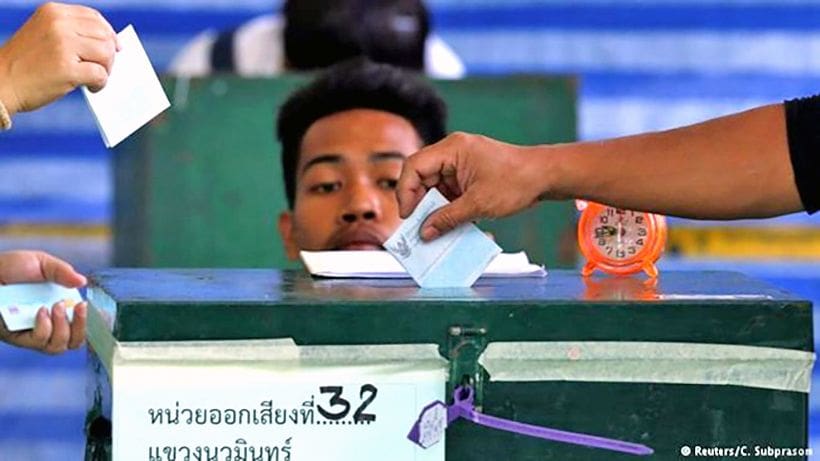 The Election Commission secretary-general Jarungvith Phumma is refusing to confirm that the next election will be held on February 24, fuelling speculation of a possible delay.
He said February 24 was the earliest date the agency would be ready to hold the general election, citing a conclusion of an Commission meeting held many months ago in Pattaya.
"The election commissioners, however, have not scheduled February 24 as the election date," he said.
Jarungvith added that according to its order, the ruling NCPO is also empowered to "work with" the EC in scheduling the election date.
The official noted that after the law on the election of members of Parliament takes effect on December 11, the national vote will be held within the next 150 days but not later than May 9 in accordance with the legislation.
Jarungvith's remark caused politicians to conclude yesterday that the election will not be held on February 24.
Paiboon Nititawan, leader of the pro-junta People Reform Party, said he was convinced the next election would not be held on February 24, as many political parties would not be ready by then. He added, however, that he saw no problem with that.
He noted that the law requires election candidates to be members of a party for at least 90 days to be eligible to run under its banner.
Varawut Silapa-archa, who heads the Chartthaipattana Party's policy and strategy committee, said he was not surprised by Jarungvith's remark.
"Many people in the political circles who I talked to agreed that there would be no election on February 24. There are many factors that would cause the postponement," Varawut said. However, he added that he believed the next election would be held within the legal limit of 150 days after the new law on MP elections takes effect.
"I can wait if the election will be postponed for a month or two. But it must be not later than 150 days. We have been waiting for four years already," he said.
The young politician blamed the EC's failure to designate constituencies early for the lack of preparedness of political parties. He said parties need to know which districts and areas are in which constituency so that they can field suitable candidates. Also, parties are required by law to select their candidates based on the results of primary voting among party members, he added.
Meanwhile, provincial officials of the EC have become worried that a delay in designating constituencies might cause the election to be postponed beyond February 24, according to a source familiar with the matter.
Pheu Thai politicians yesterday also called on the EC to complete the designation as soon as possible in order to prevent further delays in the election timing.
Meanwhile, Suthin Klangpha, a politician from the anti-junta Pheu Thai Party, said yesterday that he suspected the junta government was plotting to further delay the next election. He claimed that pro-junta political parties would seek postponement by arguing that they were not prepared for the election on February 24.

PHOTO: Election Commission secretary-general Jarungvith Phumma – The Nation
SOURCE: The Nation
Keep in contact with The Thaiger by following our
Facebook page
.
Thai women in Japan drug bust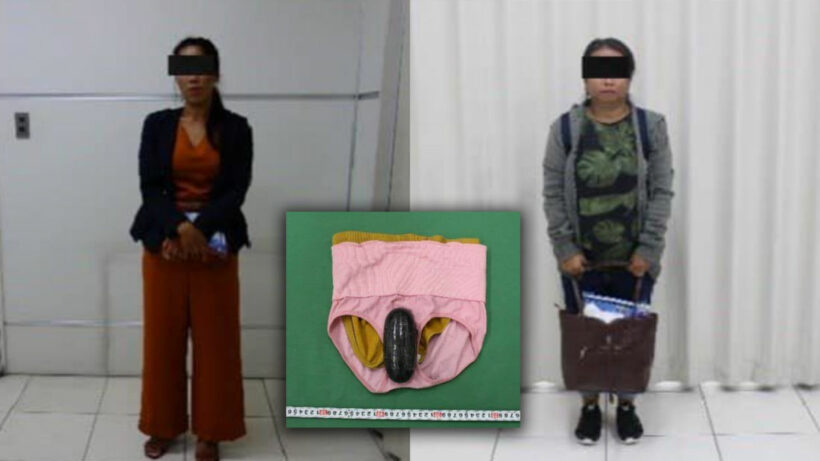 Japanese Police and Customs Officials at Fukuoka Airport reported the arrest of seven Thai women who smuggled in drugs weighing more than a kilogram into Japan. The women separated the drugs into tiny bags and hid them in random places on their bodies.
The women purchased tour tickets and tried to blend in as Thai tourists. When caught with the evidence, they admitted smuggling the drugs for foreigners living in Japan, alleging that they received orders from tourists to bring in the drugs.
Another recent arrest Thai women smuggling cocaine has prompted Japanese officials to consider tightening entry requirements for Thai tourists to protect against drug smuggling.
SOURCE: thairesidents.com
Keep in contact with The Thaiger by following our
Facebook page
.
Tax on salt content being considered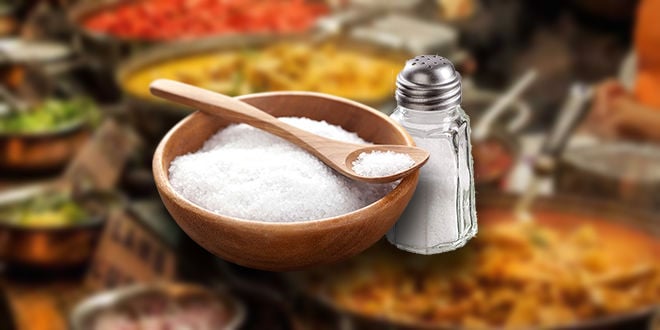 The Excise Department is considering imposing a tax on the salt content of food to encourage food producers to reduce the sodium content of snacks, instant noodles and seasoning cubes.
The director of the Office of Tax Planning said that the department is discussing a limit on the amount of sodium food can contain, in line with the standard set by the World Health Organization (WHO), which is 2,000 milligrams of salt per day.
In reality, Thai people consume an average of 1,000 milligrams per meal, making their daily intake well above WHO guidelines, according to the director.
He said any tax imposed would be at a level which would encourage food producers to reduce the sodium in their processed food without being punitive, adding that the proposal isn't intended to generate more tax revenue, but to help protect the health of consumers. Excessive sodium in the diet can lead to high blood pressure and kidney disease.
Fish sauce, soy sauce and salt would not be taxed.
SOURCE: thaipbsworld.com
Keep in contact with The Thaiger by following our
Facebook page
.
Water shortage warnings in 22 provinces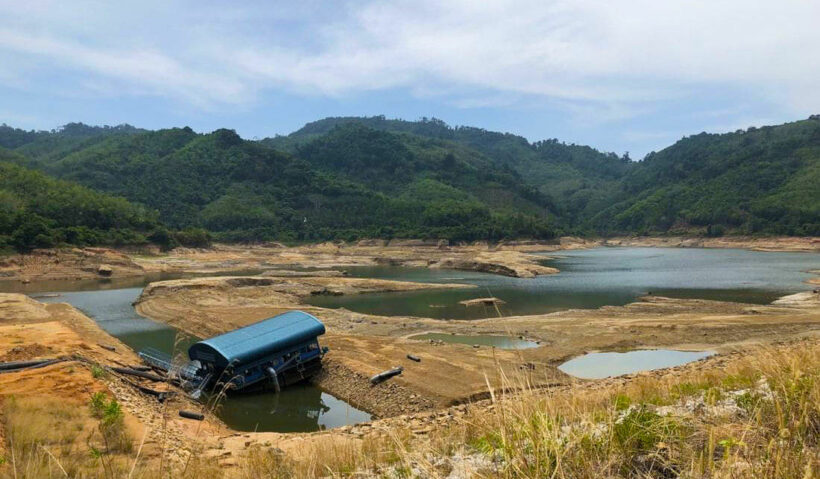 People living in 22 Thai provinces are being warned to prepare for shortages of drinking water during the upcoming dry season, due to start on November 1st.
The warning was issued by the National Water Resources Office, citing low levels in reservoirs, which are the main sources for tap water production waterworks in 22 provinces.
Areas at risk identified by the office are in northern, north-eastern, eastern and southern provinces.
Measures have been adopted by agencies charged with dealing with water shortages. including dredging water channels to allow greater volumes of water to flow into reservoirs, drilling underground wells, enlarging storage ponds and the purchase of water to supply to those in urgent need.
The Royal Irrigation Department has announced that people should use water sparingly.
There are currently about 6 billion cubic metres of usable water in reservoirs in the affected provinces, with 5 billion cubic metres reserved for consumption and ecological preservation, leaving only 1 billion cubic metres for use in agriculture.
This means farmers in the Chao Phraya river basin may not be able to grow a second crop of rice this year.
SOURCE: thaipbsworld.com
Keep in contact with The Thaiger by following our
Facebook page
.