Thailand
Nine Burmese migrants die in van crash inferno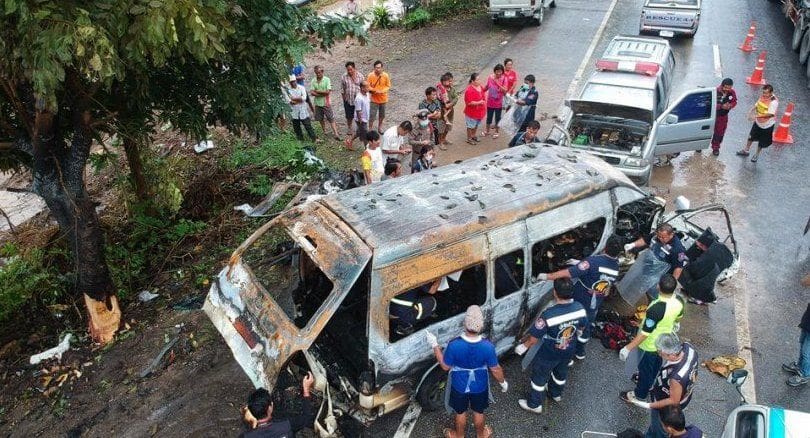 Nine Burmese labourers have died this morning (Sunday) when the passenger van carrying them smashed into a roadside tree and caught fire in Kamphaeng Phet, in the central-west of Thailand.
Six others on board, including the Thai van driver, were injured.
Firefighters extinguished the fire that engulfed the van on Paholyothin Road in Khlong Khlung district, only to find the nine people that had died inside, huddled together in the front seats as they were struggling to escape.
Forensics specialists gathered evidence at the scene and will interview the survivors to try and determine the cause of the accident. Preliminary examination suggested the crash occurred in heavy rain either because the driver lost control on the slippery road surface or fell asleep behind the wheel.
Several fatal accidents have taken place on the same section of road, which is so long and straight that drivers are prone to be less alert or even fall asleep.
It is believed that the van might have been on its way to return Burmese nationals to a border checkpoint in Tak.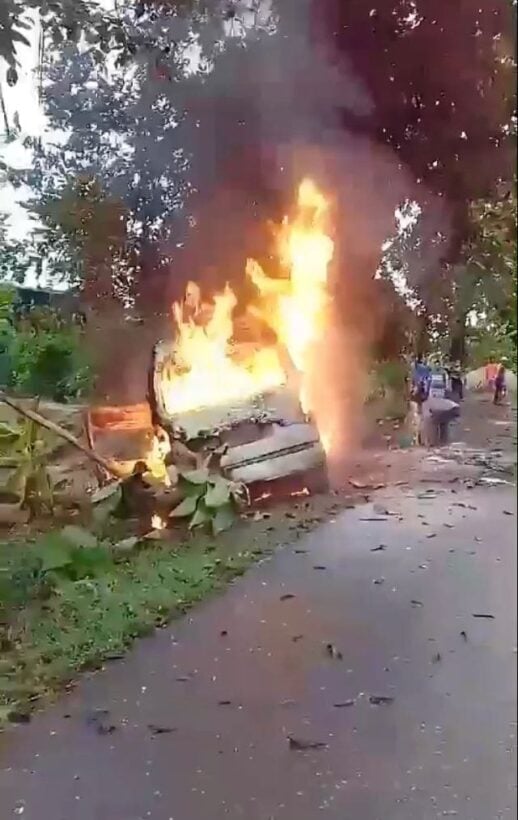 STORY: The Nation