Poll shows most agree 450 baht pet registration fee too high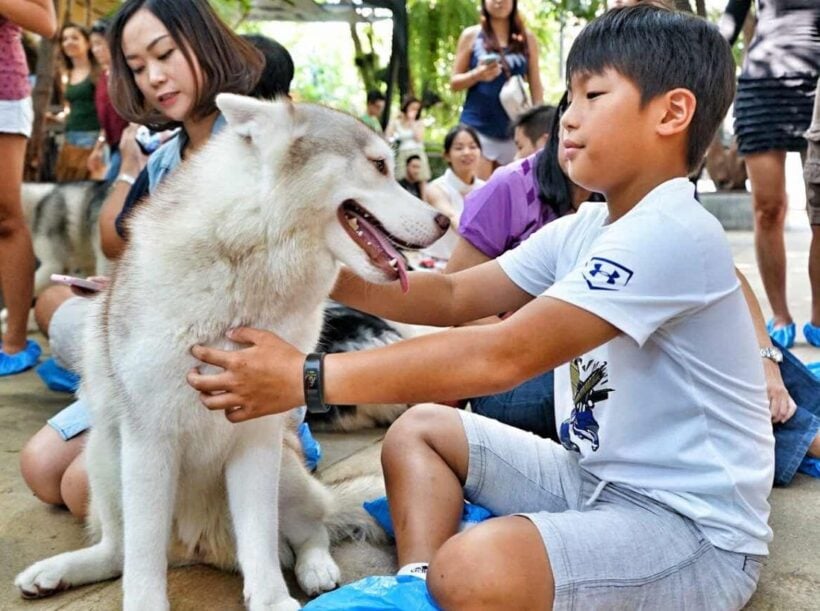 A NIDA poll shows a split reaction to the new pet registration law proposals.
Just over half of the people surveyed in the NIDA Poll were opposed to the government's proposal that pet owners be charged a fee to register their cats and dogs. But most respondents objected to the hefty suggested fee of 450 baht.
The poll shows that 51.7 per cent of the 1,271 respondents disagreed with the idea of charging a fee to register pets. They say it doesn't address pet-related problems at their root and suspect the government was merely aiming to boost revenues.
Critics elsewhere say the government is at a loss for lack of an efficient registration system and is passing the cost burden on to the public.
There is also a fear that enforcing a fee for pet registration would result in many animals being cast into the streets.
More than 48 per cent of those polled agreed a fee should be charged, however, believing it would force pet owners to act more responsibly and promote efficient pet management overall. Still, 83.7 per cent of respondents say the proposed 450 baht fee was too high.
"People with a lot of pets won't be able to afford it," was a typical response.
More than 56 per cent suggested the state should offer free vaccinations and sterilisation for stray animals. Another 30.5 per cent recommended public-awareness campaigns to encourage pet owners to be more conscientious.
Nearly 18 per cent said the country needed more animal shelters.
STORY: The Nation
📱 Download our app on Android or iOS for instant updates on your mobile
📧 Subscribe to our daily email newsletter
👍 Like/Follow us on Facebook
🔔 Subscribe to or Join our YouTube channel for daily video updates
Thailand aims for only electric vehicles by 2035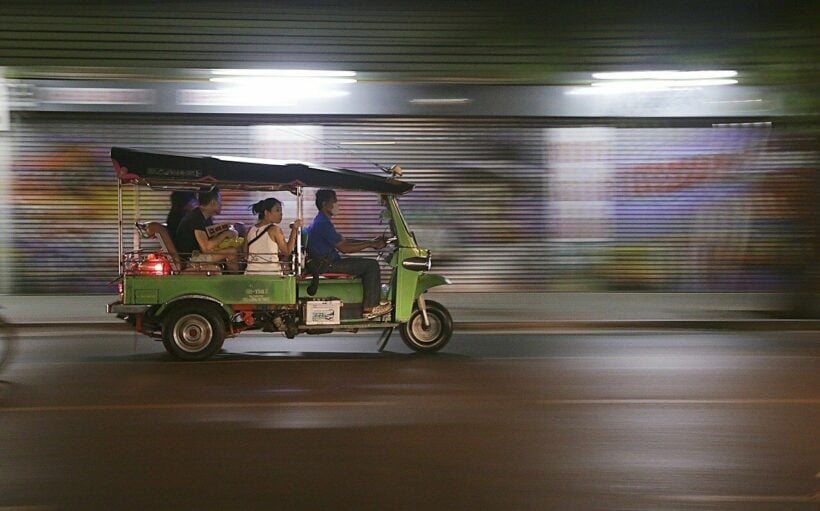 Thailand has announced an ambitious plan to move to only sell zero-emission electric vehicles by 2035 as it aims to be at the forefront of the electric car market. Right now in Thailand, less than 1% of the vehicles on the road are electric but an advisor to the Energy Ministry's national policy committee said that it's clear the world is heading that way and Thailand should grab hold of that market to help recover from the Covid-19 pandemic. The country already has a stable supply chain and strong production of conventional automobiles, so it is hoped that the transition to zero-emission vehicles will be successful.
The automotive industry brings in about 10% of Thailand's economy and supports about 850, 000 employees. Other industries such as plastic, steel, iron, and petrochemicals are all heavily supported by the automotive industry. And 50% of cars produced in Thailand are exported around Southeast Asia, particularly Indonesia, Malaysia, and the Philippines.
The ambitious plan to make Thailand an electric vehicle country by 2035 has equally ambitious benchmarks along the way. A previous target of 30% of all vehicles registered to be electric vehicles has been upgraded to 50% by the end of this decade. But phasing out traditional gas guzzlers will require facilitation by the government to make the transition. Creating the appropriate infrastructure, developing regulations for EV manufacturing, and offering both tax incentives to manufacturers and consumer incentives to purchase electric cars will be necessary to push the public and the manufacturing sector to achieve this goal.
The Electric Vehicle Association of Thailand pointed out that letting the transition occur naturally with the growing popularity of electric vehicles may take too long, and that an ambitious target such as this is a good way to attract investors in these new technologies and manufacturing sectors. While zero-emission vehicle adoption is still low in Thailand with only about 1% of vehicles on the road being electric, the EV market has handled the economic ramifications of the Covid-19 pandemic much better than the traditional automotive market. Gas-hungry traditional cars saw depressed sales down 26% in 2020, but zero-emission electric vehicles recorded an increase of 1.4% during that same period. With the right implementation and incentivisation, Thailand's dream of becoming Southeast Asia's electronic vehicle production hub may be possible.
SOURCE: Bloomburg
📱 Download our app on Android or iOS for instant updates on your mobile
📧 Subscribe to our daily email newsletter
👍 Like/Follow us on Facebook
🔔 Subscribe to or Join our YouTube channel for daily video updates
New Covid-19 wave could cause the Thai economy to lose 100 billion baht per month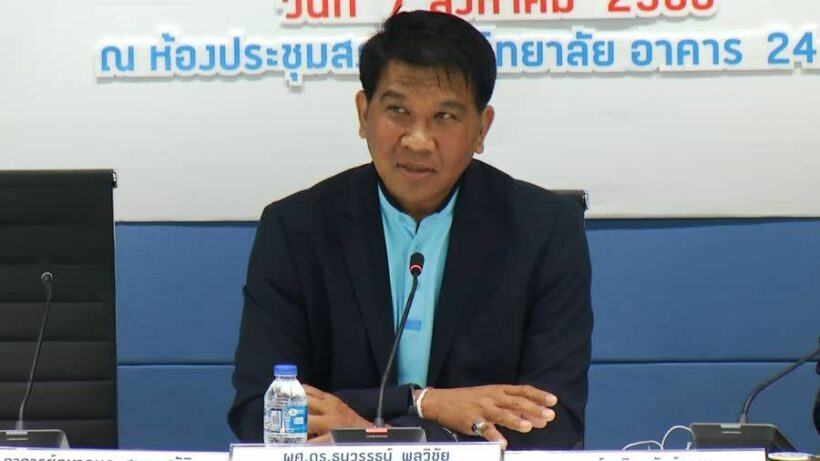 With more than 18,000 Covid-19 cases in 22 days, the new wave of infections may have a dramatic impact on the Thai economy… possibly a 100 billion baht loss per month, according to the University of the Thai Chamber of Commerce.
They say the outbreak is likely to primarily impact the service sector and the number of workers is expected to drop. With pay cuts and layoffs due to the outbreak, household debt could rise to 92% of GDP, according to the university president Thanavath Phonvichai. At the end of 2020, debt hit a record high of 89.3% of GDP.
Thanavath says gross domestic profit is expected to drop by 1.2% to 1.8%, but with economic stimulus measures, the economy could grow 1.2% to 1.6% this year.
"If there will be economic stimulus measures, the economy may grow 1.2% to 1.6% this year."
The number of active cases making up a third of Thailand's total reported cases since the start of the pandemic last year. The new wave of cases is expected to be under control within the next 2 to 3 months.
SOURCE: Reuters
📱 Download our app on Android or iOS for instant updates on your mobile
📧 Subscribe to our daily email newsletter
👍 Like/Follow us on Facebook
🔔 Subscribe to or Join our YouTube channel for daily video updates
37 inmates at Chiang Mai prison test positive for Covid-19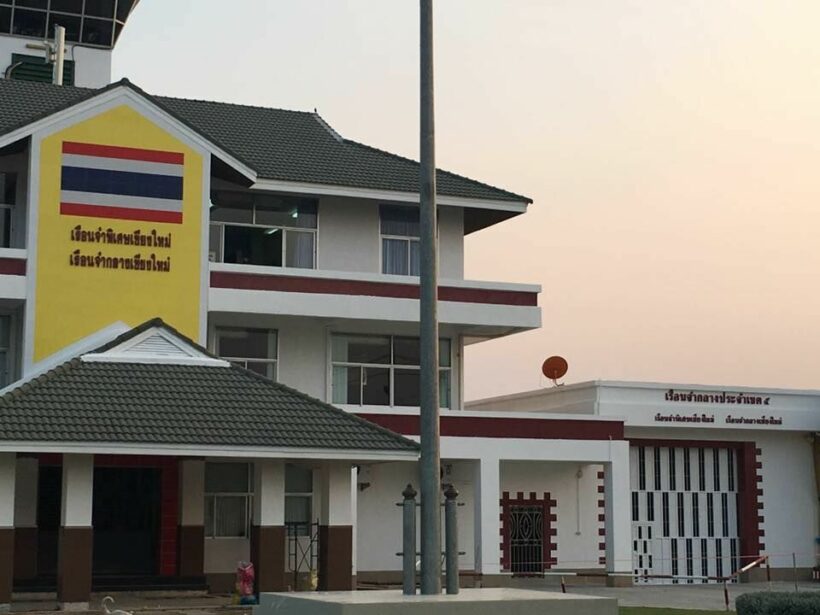 At least 37 new inmates at Chiang Mai Central Prison have tested positive for Covid-19 in routine testing during the quarantine period for new inmates before they enter the general prison population. Provincial public health chief Jatchuchai Maeerat said the inmates who tested positive for the virus were sent to a field hospital at the prison in Chiang Mai's Mae Taeng district.
The Chiang Mai public health office is now urging other prisons in the area, particularly the Chiang Mai Women Correctional Institution and the Fang District Prison, to follow similar protocols as the Central Prison to prevent the spread of the coronavirus among the general prison population and the staff, Jatchuchai says.
"We test new inmates after they have been monitored for symptoms during a 14-day quarantine and then sent to the inner zone… All infected prisoners are separated and sent to a field hospital within the prison."
Since April 1, there have been 2,448 Covid-19 cases reported in Chiang Mai. So far, 134 patients have recovered and have been released from the hospital. The Chiang Mai public health department has 16,000 tablets of the antiviral medication Favipiravir. He says it's enough to treat the patients in Chiang Mai.
Earlier this month, there was a Covid-19 outbreak at a prison in the southern province Narathawit. The outbreak prompted prison officials to cancel visits to contain the virus.
SOURCE: Nation Thailand
📱 Download our app on Android or iOS for instant updates on your mobile
📧 Subscribe to our daily email newsletter
👍 Like/Follow us on Facebook
🔔 Subscribe to or Join our YouTube channel for daily video updates