China edges Thailand out of Asian Cup after penalties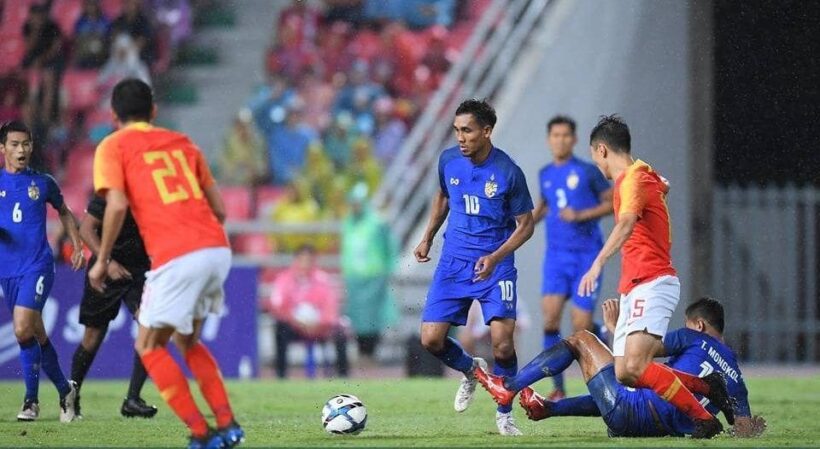 Thailand has gone down to China 2-1 in last night's Asian Cup Round-of-16 match, eliminating them from the tournament.
The match was decided by a penalty awarded after a foul charged  against Thailand in the 72nd minute. China's forward Gao Lin slotted home his shot to finish Thailand's chances.
The slow start to last night's game gave way to more intensity from the 23rd minute. War Elephant Teerathon Bunmathan saw his free-kick from wide on the Thai right tipped over the bar by Yan Junling while Tanaboon Kesarat saw his speculative effort from distance soon after drift wide of goal.
In the 31st minute, Supachai gave Thailand the early lead. The Chinese defence failed to properly clear Teerathon's corner and, after Thitiphan Puangchan's shot ended up at Supachai's feet. 
Xiao Zhi came off the bench to inspire the second half comeback for Marcello Lippi's side as China advanced to the Asian Cup quarter-finals.
China now will play Iran in the Round of 8 quarter-finals. Iran defeated Oman 2-0 in Sunday night's late game, which ran into Monday, Thailand time.
Vietnam, meanwhile, defeated Jordan 4-2 on penalties after the teams played to a 1-1 draw in regular time.








Read more headlines, reports & breaking news in Thailand. Or catch up on your Thailand news.
His Majesty urges Thais to elect 'good people' in today's election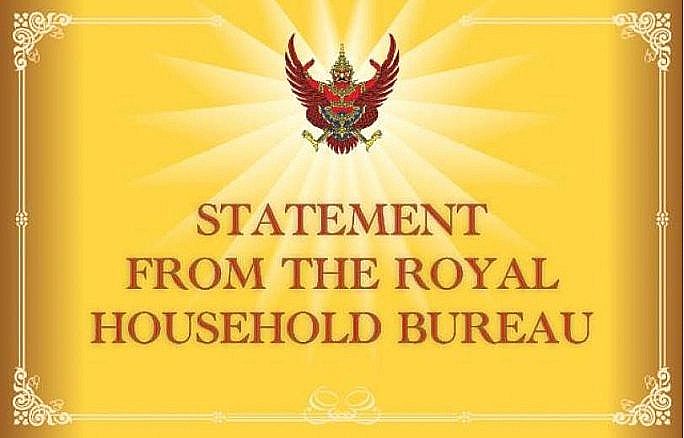 His Majesty the King has quoted from a speech delivered by his father, the late King Bhumibol, to urge voters to elect "good people" to rule the country.
The Royal Household Bureau announced at 8.44pm that His Majesty had instructed the Lord Chamberlain to quote from a royal speech delivered by King Bhumibol at the sixth gathering of National Boy Scouts at the Vajiravudh Boy Scout Camp in Chon Buri province on December 11, 1989, as a reminder to the public.
In his address then, King Bhumibol had said: "Please remember one important thing, that there will be both good and bad people in the country's administration. No one can make all the people good. To keep the country peaceful and in order, though we cannot make all people good we must support goodness.
We must let good people rule and ensure that bad people have no power to cause trouble and turmoil."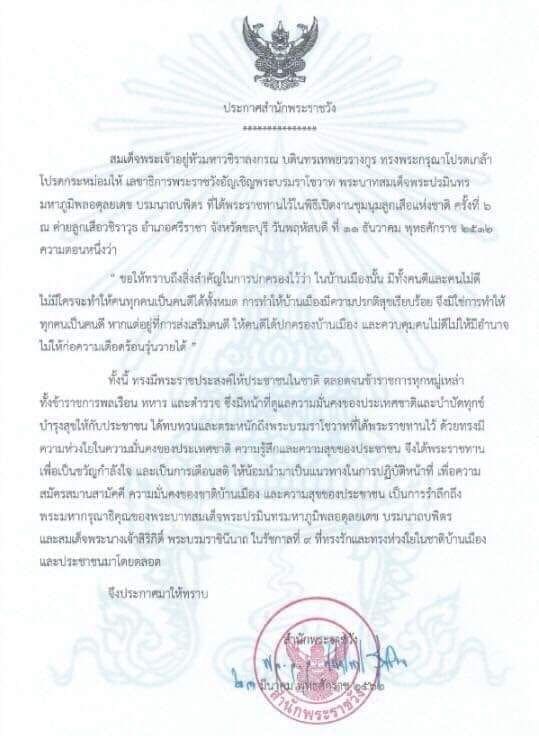 "A clean and fair election", EC assures international delegates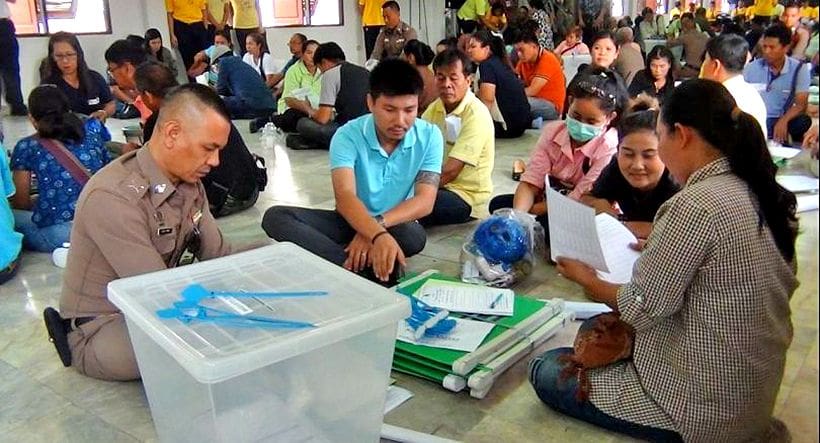 Thailand's Election Commission has assured representatives from 11 nations and one international electoral watchdog organisation of a clean and fair election tomorrow.
The EC briefed representatives of election commissions from Australia, Bhutan, Cambodia, Malaysia, Maldives, Myanmar, Indonesia, Philippines, South Korea, East Timor, and Vietnam at the Rama Gardens Hotel at 9.45am this morning.
Representatives of the International Institute for Democracy and Electoral Assistance also attended the session.
EC secretary general Jarungwit Phumma told the representatives that the EC welcomed them to observe tomorrow's election.
Jarungwit says the EC allowed the representative to monitor the election to show that the polls would be transparent, clean and fair so that the international community would have confidence in the next government.
EC commissioner Wiroj Kowattana assured representatives that the Thai EC was an independent organisation and it was not under anyone's order to 'organise' the polls.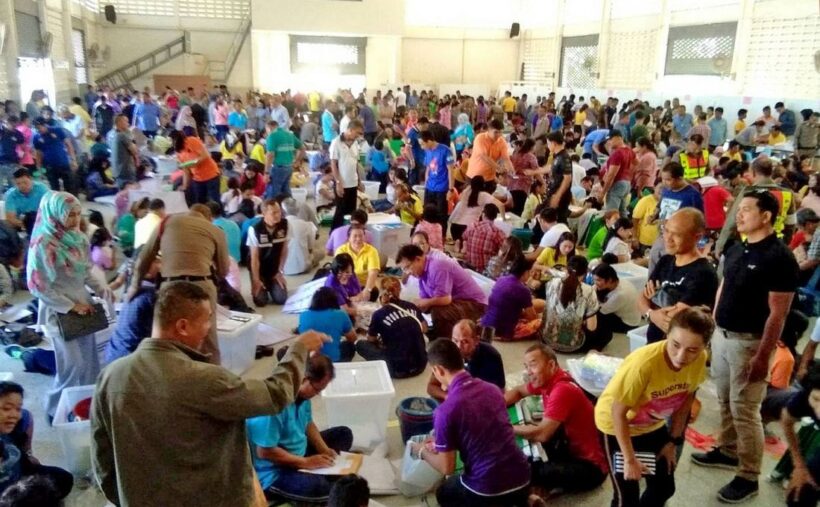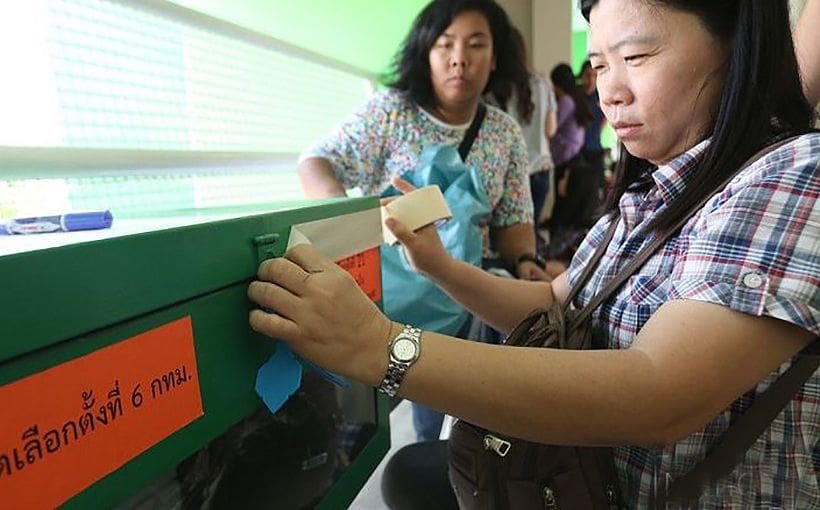 SOURCE: The Nation
Eight Burmese migrants drown, two still missing in Kanchanaburi road crash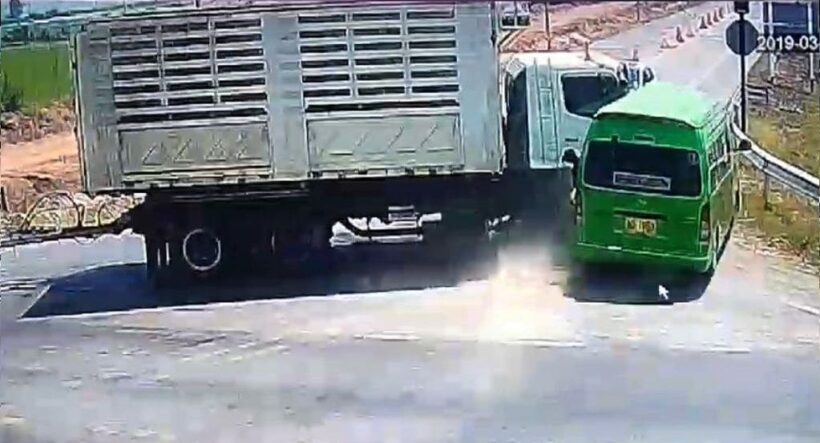 Eight Burmese migrants drowned along with two others that are missing, presumed dead, after a van they were travelling in was hit by a 10 wheel truck and both vehicles plunged into a canal in Kanchanaburi's Tha Muang district in western Thailand today.
Police say the accident happened at 12.10pm at the Sa Setthi Intersection in Tambon Ban Mai.
About 100 rescuers rushed to the scene to try to save the passengers who were trapped inside the van.
The rescuers were able to retrieve eight bodies, one of them a pregnant woman. Four were rescued and were sent to a nearby hospital.
Officials say two of the group are still missing.
The van was transporting the migrants back to Myanmar.
SOURCE: The Nation