Authorities fear 1000% rise in meth shipments just the tip of the iceberg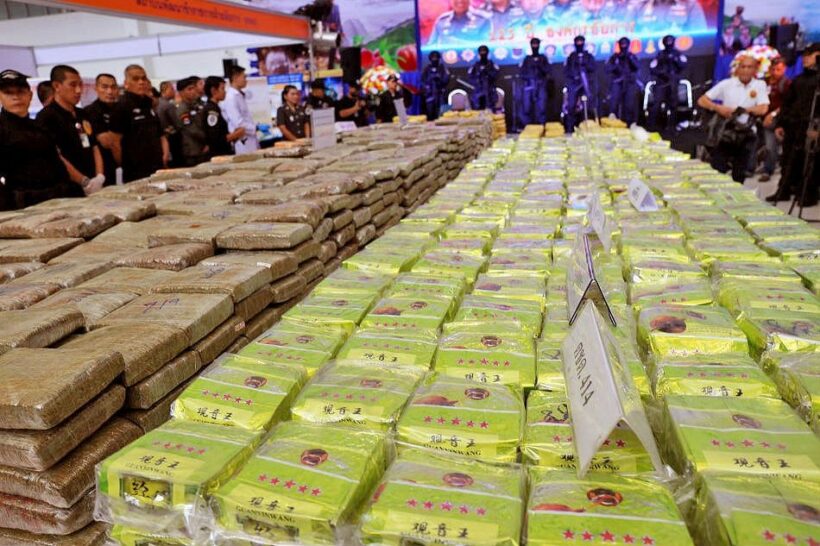 The number of seizures of high-purity crystal methamphetamine continues to surge in northern Thailand. The demand rises and the methods of detection and enforcement also improve. It's a vicious circle.
Authorities say the number of drug seizures have risen 1000% in just the past 2 years, a stark indication of the growth in industrial-scale production in neighboring Myanmar.
Some 18.4 tonnes of crystal methamphetamine or 'ice', was seized in Thailand last year, according to preliminary statistics from the Thai Office of the Narcotics Control Board. They know it's a tiny proportion of the amounts produced and shipped out undetected.
That figure is up from 5.2 tonnes in 2017 and 1.6 tonnes in 2016. It's more than three times the amount captured across all of Southeast Asia five years ago – a staggering rise in production and distribution.
Thailand remains a major trafficking route for the artificial drug manufactured in Myanmar's Shan and Kachin states – the north-eastern states of Myanmar that border China, Laos and Thailand.
Police say organised crime groups work with local pro-government militias and armed rebels to set-up "super labs" and allow transport through the regions to borders beyond.
The same mega-labs are also pumping out 'cocktail' tablets of methamphetamine, mixed with caffeine and other 'fillers'. The drug is nicknamed 'yaba' in Thailand. Specialist chemists and 'cooks' are brought in from Taiwan and China to run the meth labs in Myanmar, while the ingredients and lab equipment mostly come from China.
The methamphetamine tablets are a low-grade recreational drug, inexpensive and popular with blue-collar workers and low-end recreational drug users across South East Asia. The price for a 'yaba' pill has plummeted from around 200 baht to 80 baht in the past five years.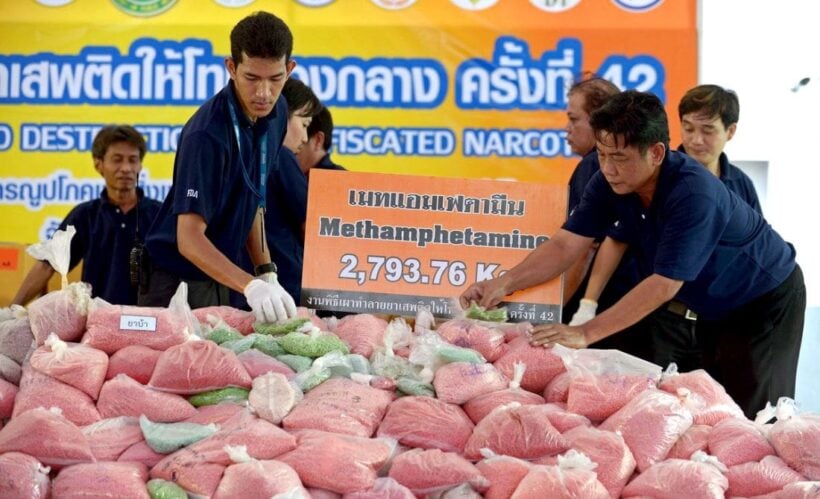 But the Golden Triangle, bordering north-eastern Myanmar, Laos and Thailand, has a long history of illicit drug trafficking.
It came to the West's notice as a cultivation hub for opium and heroin refining but those, now, easily detected crops are being replaced with methamphetamine production. The factories are easily hidden underneath the jungle canopy, and with the assistance of 'co-operative' local authorities, armed gangs and state-sponsored militias, the precursor drugs and final product move in and out with little trouble.
Once the drugs have made their way through Thailand the drug syndicates use "motherships" that intercept the drugs off the Andaman coast and distribute them to other parts of South East Asia, Australia and New Zealand.
Whilst the growth in production and purity of the drugs is alarming authorities, they are also intercepting and detecting a lot more of the road shipments making their way across the Thai borders. But they readily admit they are only netting a tiny part of the larger iceberg.
Despite the frequent showcasing of large drug hauls by Thai police, the vast majority of the drugs coming out of the back-doors of Myanmar's meth labs are getting through undetected.
Keep in contact with The Thaiger by following our
Facebook page
.
Never miss out on future posts by
following The Thaiger
.
Thai authorities push to ban, censor news outlets and social media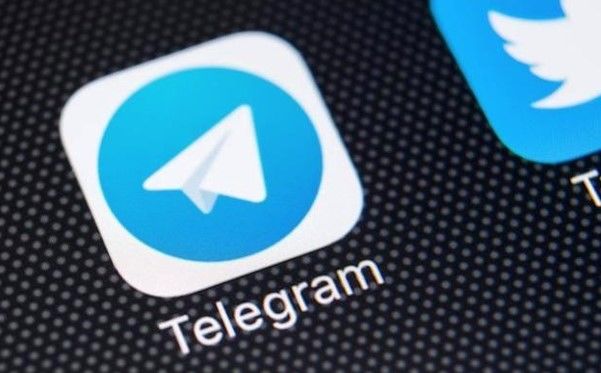 Police are now cracking down on local media outlets covering the pro-democracy protests as well as activist group Facebook pages because they are a "threat to national security". In addition to the police's request to ban the content, the Digital Economy and Society Ministry is attempting to censor the Telegram social media application, saying it too poses a "threat to national security."
The young Thai protesters are tapping into a strong social media network, and have "weaponised" the social and messaging platforms. The main App they are now using, to communicate their intentions, is "Telegram", developed by a young Russian couple but now operating out of Germany. The App features encypted messages, impossible to track, and has 400 million monthly active users.
Telegram is a cloud-based instant messaging, video telephony and voice over IP service with end-to-end encryption for secret chat only, whereas Cloud chat uses client-server/server-client encryption and its messages are stored encrypted in the Telegram Cloud – Wikipedia
The Free Youth movement Facebook page, which is run by pro-democracy activists, as well as Voice TV, Prachatai, The Reporters and The Standard could be shut down or censored following the warnings (the Free Youth Facebook page is still available as of 8.30pm Monday). National Police Chief Suwat Jangyodsuk signed an order, which circulated on social media, requesting the Telecommunications Commission and the Digital Economy and Society Ministry to ban those media outlets and the Facebook page.
The State of Emergency imposed early last Thursday morning bans public gatherings of more than 5 people, but also allows authorities to ban media that is considered a threat to national security.
Earlier this morning, a journalist from The Reporters said the order was not yet official and she would continue doing her duty and report on the pro-democracy protests.
Many other journalists as well as protesters and critics have spoken up against the move to silence the media. The former finance minister and government critic Thirachai Phuvanatnaranubala posted on his Facebook page saying Thailand was taking steps back to a "complete dictatorship."
Over the weekend the Bangkok Post also came under fire for reporting false information about the reason for the closedown of the BTS and MRT networks on Saturday. They eventually were forced into a retraction of the misinformation. One of their reporters, who had been covering the protests on Facebook Live feeds, has also been either dismissed or has resigned, over his "commentary" that was out of step with the Post's editorial framework.
The government has ordered to censor @prachatai, @thereportersth, @thestandardth, and @FreeYOUTHth. #saveสื่อเสรี tops Thailand's Twitter.

Honored to report accurate info about human rights and political development in Thailand, we'll try our best in continuing to do so. pic.twitter.com/d6uc8PinzF

— Prachatai English (@prachatai_en) October 19, 2020
SOURCES: Bangkok Post | Nation Thailand
Keep in contact with The Thaiger by following our
Facebook page
.
Never miss out on future posts by
following The Thaiger
.
Thailand News Today | Protest update, Samui wants cheap flights, Isaan croc hunters | October 19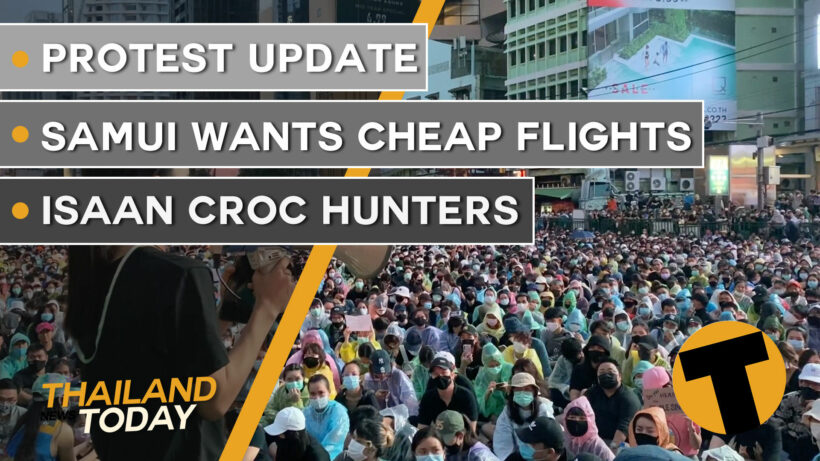 Thailand News Today, a daily wrap up of the day's news, delivered, free on YouTube and Facebook. Thailand's most popular English-speaking news program, hosted by Tim Newton. Please subscribe to the YouTube Channel.
House speaker proposes extraordinary parliamentary session in wake of political unrest
A weekend of intense protest gatherings has resulted, if nothing else, in the Thai Parliament's lower house speaker proposing an extraordinary session of parliament to discuss the current protest situation and a possible way forward.
The speaker of the lower house, Chuan Leekpai, has been discussing the matter with government and opposition MPs today.
Anti-government protests, which began in mid-July, have grown in intensity and frequency, as activists demand the resignation of PM Prayut Chan-o-cha, the dissolution of parliament, and fresh elections. They are also calling for a re-write of the constitution and for reform of the role of the Thai Monarchy.
Most observers see the current demands, laid out by protest leaders in a 10-point manifesto, as a "bridge too far", and that there is little room for compromise in the current political structure. The government's pro-royalist and conservative agenda, and its support from the Thai Army, is in stark contrast to the protester's demands for greater democracy, reforms in Parliament and the role of the country's revered monarchy.
Several protest leaders have already been arrested and the PM has declared a State of Emergency in Bangkok, banning gatherings of more than 5 people. Protesters continued to defy the ban over the weekend, assembling in their thousands, both in the capital and around the country.
On Friday night, riot police used high powered water cannons to force an end to a peaceful protest at the Pathumwan intersection, a decision greeted with widespread criticism from human rights groups, political observers and social media.
Last night, protesters gathered in their thousands at Victory Monument, the Asok-Sukhumvit intersection, by the Imperial World Samrong shopping centre and marched to the Bang Na intersection as well. Another 20 locations outside of Bangkok also hosted pro-democracy protests including the central provinces outside of the city in Nonthaburi and Pathum Thani, in Khon Kaen, Phuket, Surat Thani, Chiang Mai and Pattaya.
Thai PM adopts more conciliatory tone with protesters
Meanwhile, it appears that the Thai PM Prayut Chan-o-cha has switched gear to a softer tone with the young protesters calling for his resignation.
Following Friday night's removal of protesters from the Bangkok intersection, the new, more conciliatory tone coming out of government house over the past three days has been broadly welcomed… certainly by the protesters.
The approach is in stark contrast with Friday evening's statements from the PM that he had no intention of resigning, and that the riot police had acted "within the law".
A government spokesman was also quoted as saying the administration is willing to listen to the issues being discussed and work to find solutions.
"The government is willing to listen to everyone's problems and continues to solve problems in all areas."
Meanwhile the protesters have spent most of the weekend demanding that the arrested protesters be released immediately.
Koh Samui tourism operators want cheaper flights to lure tourists
Koh Samui needs more visitors, from anywhere. A number of hotels on the island are now certified for alternative local state quarantine and tourism officials are looking to lure travellers in with cheaper flights.
But getting the prices down could be difficult. President of the Tourism Association of Koh Samui says both the airport and pier are owned by the private sector, in the case of the airport, Bangkok Airways.
The Bangkok Airways' monopoly has kept the cost of air fares to Samui inordinately high, when compared to most other air travel costs around the country.
Lucky escape for chickens in Udon Thani as crocodile caught trying to enter coop
And plucky rescue workers in the north-eastern province of Udon Thani have ruined a hungry crocodile's dinner plans, capturing it as it was trying to enter a chicken coop.
Local rescuers were called to remove the 3 metre long croc as it was attempting to enter the chicken enclosure and enjoy some lunch.
It's understood it took the workers, who admit to having no experience in handling crocodiles, around an hour to wrestle the crocodile and get a rope around its mouth. It then needed 5 men to transport the croc to a waiting vehicle, with the animal putting up a fight the whole way. The homeowner says she believes the animal escaped from captivity at a nearby crocodile farm.
Keep in contact with The Thaiger by following our
Facebook page
.
Never miss out on future posts by
following The Thaiger
.
New delivery application focuses on reducing Thailand's food waste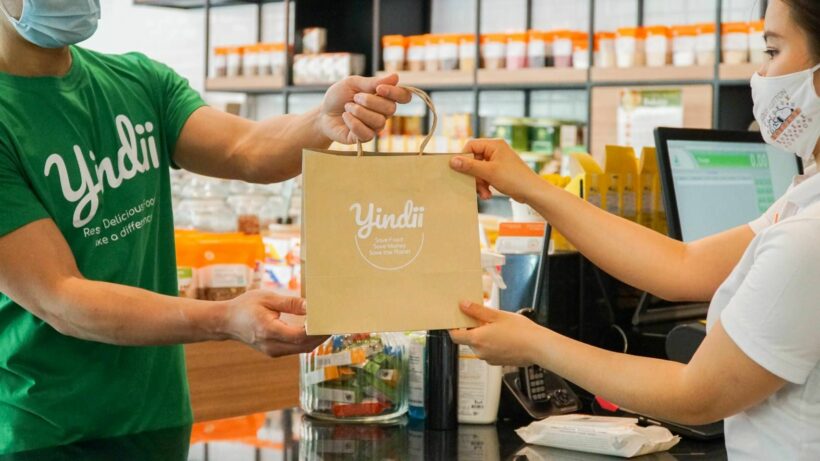 The following story was sent to The Thaiger from the Yindii, a business focused on sustainability and reducing waste produced from the food industry.
Yindii, a Thai anti-food-waste startup, launches a mobile application designed to match hungry, deal-seeking Bangkok residents with environmentally-conscious restaurants, grocery stores and cafes offering delicious food that could otherwise go to waste. Through its discounted "flash sales," Yindii helps battle an escalating societal problem while enabling restaurants to gain potentially lost revenue.
Yindii's mobile application is designed to be a direct-to-consumer platform created for restaurants and cafes who can create exclusive and immediate "Happy Hour Deals" offers regularly, with up to discount from 50 to 70%. Once a Yindii box offer is published, Yindii users can then purchase the Yindii box before heading to the restaurant to collect their items or getting them delivered. Transactions are completed electronically.
Consumers can discover what is inside when they open their surprise gift box. Aside from the savings – and committing to the reduction of food waste – consumers benefit from the app by connecting with their favourite food joints to easily find highly discounted items.
"33% of all food produced globally is wasted or lost every year. That is close to a billion and a half tons which is never consumed, accounting for 8% of the greenhouse gas emissions around the globe, 4 times more polluting than the airline industry. All this is an ecological disaster!"
"The growing problem of food waste is challenging to solve for endless reasons including logistics, the complexities of short-lived items and the lack of a set market, which is what we are working to help solve – with a simple system for people and restaurants of surplus food to connect and enact." – Yindii founder and tech entrepreneur Louis-Alban Batard-Dupre
"All the food available on Yindii is delicious and untouched, coming from premium places, that just cannot wait for tomorrow to be eaten. Think about pastries in coffee shops or fresh meals in restaurants. Our community, the Food Waste Fighters, can rescue the food and provide access to quality meals at an affordable price."
For the first 100 users who download the app, Yindii is offering free delivery up to 5km from any store with the code: SAVETHEPLANET.
Available for download on Apple's app store for iOS devices and on Google Play for Android devices, the Yindii app features an initial group of restaurants and cafes including: Sofitel Sukhumvit, Veganerie, Ohana Poke, Broccoli Revolution, Delifrance, Sunshine Market, Banana Warrior, among others.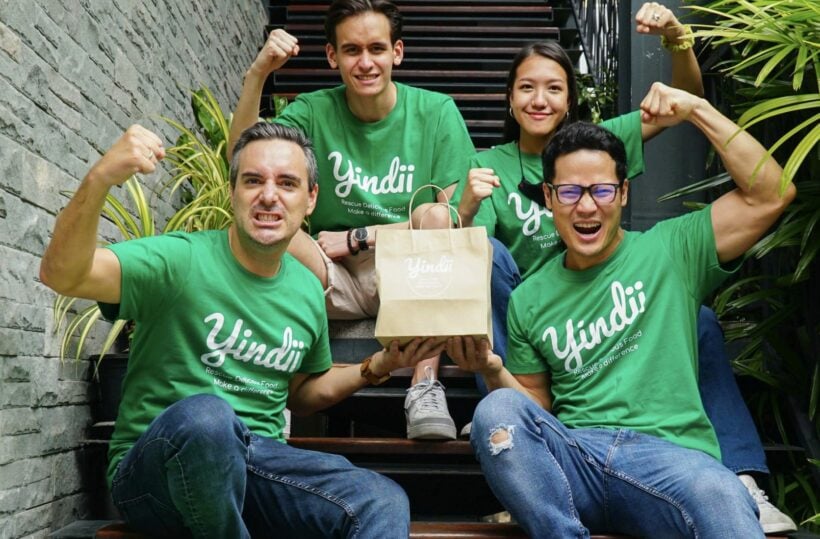 Keep in contact with The Thaiger by following our
Facebook page
.
Never miss out on future posts by
following The Thaiger
.