Children injured on Hua Hin carnival ride, no safety certification submitted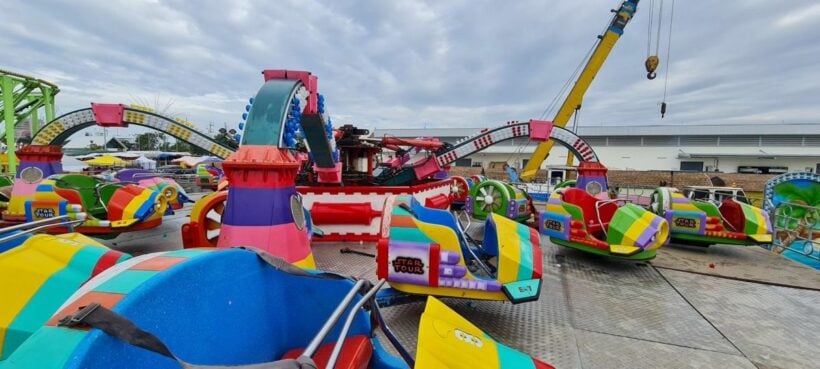 3 children were injured when a carnival ride malfunctioned at the Hua Hin Red Cross Festival in Prachuap Khiri Khan. The required safety certification was not submitted and local officials are investigating, according to Mayor Nopphon Wutthikul. Carnival rides now are closed for the duration of the festival.
"Preliminary inspection revealed that they had yet to submit safety certification signed by licensed engineers from related government agencies. We will further investigate this matter to find out if there was misconduct by any official."
The children were on an octopus amusement ride when the hydraulics system failed. Children rode in colourful cars attached to arms that arch and connect to a central axis, resembling the shape of an octopus. The central axis spins and goes up and down.
10 children were on the ride around 10pm Friday when the hydraulics system broke, according to the festival organiser Pannee Klomtheri. A Facebook user made a post saying she saw the ride collapse. Pannee says the injuries are not serious.
"Three children were injured and were sent to Bangkok Hua Hin Hospital with some bruises. Doctors said all the kids are now fine. There was no death caused by the incident."
Pannee says the octopus ride and other nearby rides will be closed while local officials inspect the site. The festival ends on December 6.
SOURCE: Nation Thailand
Keep in contact with The Thaiger by following our Facebook page.
Never miss out on future posts by following The Thaiger.
Florida is ready to host Olympics if Tokyo draws back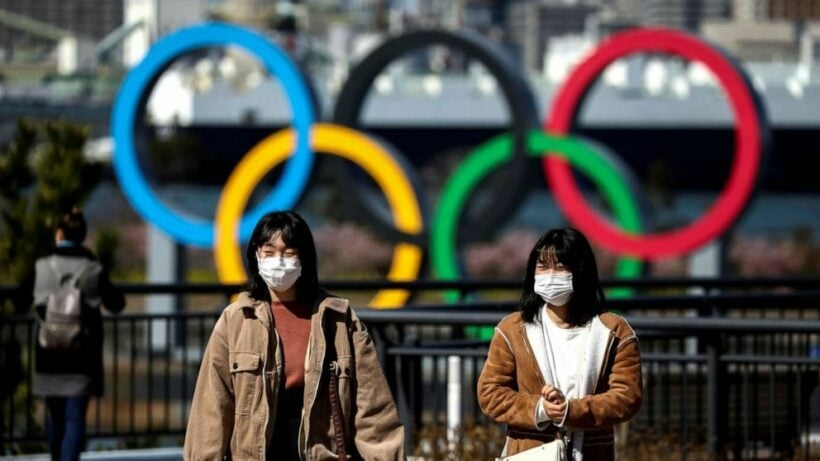 If Tokyo backs out of hosting the Olympics, Florida might step in. The 2020 Summer Olympics in Tokyo was postponed due to the Covid-19 pandemic and rescheduled for this July. With a fairly unpredictable future, Tokyo could back out of its plan to host the Olympics. Florida's chief financial officer says the Sunshine State is ready.
The CFO, Jimmy Patronis, sent a letter to the head of the International Olympic Committee saying he encourages him to consider relocating the games to Florida.
In a letter, he pointed out strong points of Florida that make it a good site for the games, including the state's vaccination roll-out, reopening of businesses, and ongoing sports events hosted in the state during the pandemic. Tampa, Florida is also set to host the 55th Super Bowl on February 7.
"Whatever precautions are required let's figure it out and get it done."
Although businesses are open and sports events still going on, Florida is rated as the third state with the highest number of Covid-19 cases with a total of 1,658,169 reported cases and 25,446 coronavirus-related deaths since the start of the pandemic.
"With media reports of leaders in Japan 'privately' concluding that they are too concerned about the pandemic for the 2021 Olympics to take place, there is still time to deploy a site selection team to Florida."
But those planning the Tokyo games say they're sticking with the plan to host the Olympics from July 23 until August 8. Japanese Prime Minister Yoshihide Suga also says he's keeping to the plan.
"I am determined to realise a safe and secure Tokyo Games as proof that mankind will have overcome the virus."
SOURCE:AFP
Catch up with the latest daily "Thailand News Today" here on The Thaiger.
Keep in contact with The Thaiger by following our Facebook page.
Never miss out on future posts by following The Thaiger.
Son lights himself on fire after asking mom for lottery money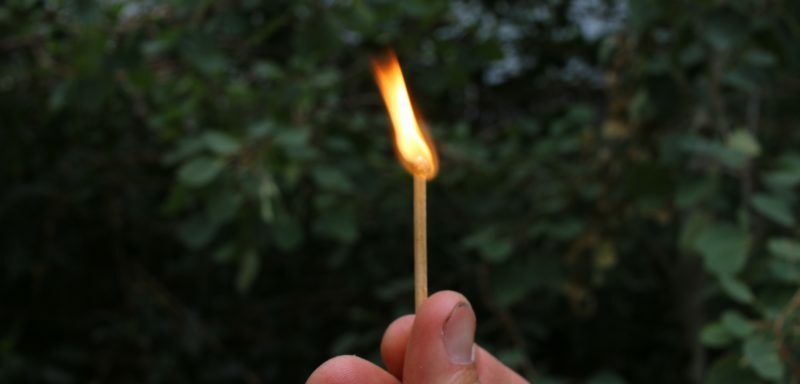 A woman's 32 year old son, in northern Thailand's Phrae Province, is in critical condition from lighting himself on fire after falsely believing that his mother had won the lottery and would not share her winnings with him.
Police at Denchai Police Station were alerted of a man who burned himself in Ban Mai Jua, Denchai District and notified a rescue team at Somdej Phra Yupparat Hospital. 60 year old Pen, the auntie of the man, who is only identified as Tossapon, says she was having breakfast when she heard an argument.
When she looked out the window, she saw Tossapon on fire and wrapped in a blanket. She says he ran to a water hose and put the fire out, but not before almost catching his house on fire. Officials arrived and found that several items in Tossapon's bedroom had been on fire, along with pieces of the blanket scattered throughout the house. They also found burnt pants and a pillow.
At the hospital, officials met 64 year old Sila, the mother of Tossapon, waiting for her son in front of the Emergency Room. Sila told police her son is a "psychiatric patient" because he used to use meth, or "yabba" in Thai. She says his addiction left him with long-term damages and says her son often falsely believes his mother won the lottery, to which she tells him she lost the lottery ticket.
Sila says she tells him it is not true, but this time Tossapon asked for proof and continued questioning her the next day. The mother says she described her love for her son, which upset him, leading him to wrap himself in a blanket and set himself on fire.
"Son, 99% of the love that I have for you has been changed to hate, the remaining 1% is technically loved because of the word 'son'."
SOURCE: Thai Residents
Keep in contact with The Thaiger by following our Facebook page.
Never miss out on future posts by following The Thaiger.
Why Thailand celebrates the New Year not once, not twice, but 3 times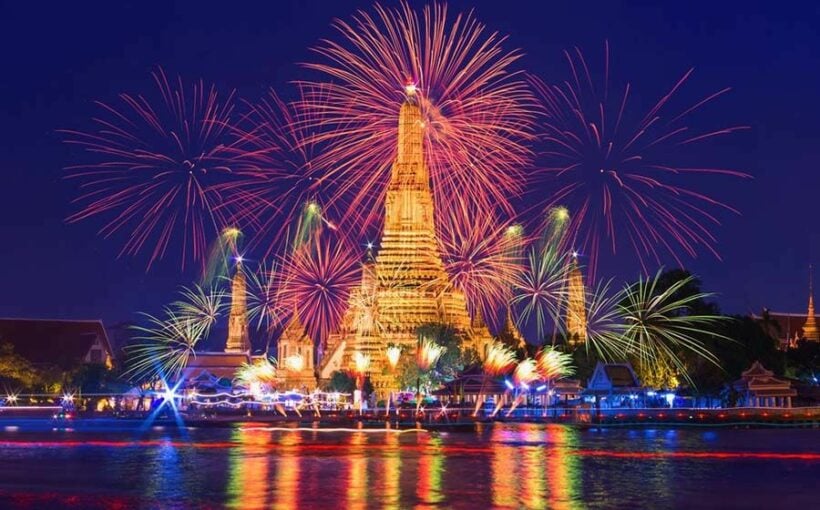 While the year just gone may be referred to as 2020 by most of us (with perhaps a few expletives thrown in, given the year it was), we are currently in the year 2563 in Thailand. As everyone who lives here knows, Thailand uses the Buddhist calendar, as well as the Western, or Gregorian, calendar, adding to our eternal confusion when wading through Thai documentation.
While the Gregorian calendar, also sometimes called the Christian calendar, is based around the birth of Jesus, the Buddhist one begins with the birth of Buddha, currently 2563 years ago. However, as can be seen below, the date in Thailand is usually written by combining the Gregorian date and month with the Buddhist year. The quickest way to work out what the year equates to in the Gregorian calendar, is to subtract 543 from the Thai year.

A lot of superstition governs the Buddhist calendar, with certain days having special meanings and considered more auspicious than others. Thais take these very seriously, particularly when choosing when to hold a wedding or funeral ceremony. Even when to buy a car or to propose marriage. The calendar is less frequently used by the younger generation, who tend to rely more on the Gregorian one.
Meanwhile, when it comes to celebrating the arrival of a new year, Thailand does so 3 times. The Buddhist New Year, the Chinese New Year, and the Western New Year, are all celebrated in some or all parts of the Kingdom.
The Buddhist New Year
This celebration is also known as Songkran, or Thai New Year, and is celebrated in April, when the weather is usually at its hottest. Traditionally, Buddhists celebrate Songkran by performing a ceremony in which they pour water over statues of Buddha, as well as on each other. This represents a period of cleansing, in which bad fortune and sins are washed away.
However, the original water ceremony has also evolved into large-scale water fights and street parties involving super-soakers and buckets of water (often, ice cold). It's a bit of a mega-party that, in pre-Covid times, was a huge tourist draw. Although the water throwing only lasts a day in most places, it can continue for several days in some, even up to a week in places like Chiang Mai.
The Western New Year
In Thailand, despite the Buddhist New Year being marked in April, the official start of the year, particularly for international businesses, is still January 1. This is a public holiday and the evening before is the scene of glittering New Year's Eve festivities, just like Western countries. While celebrations this year may have been somewhat muted due to the ever-present awareness of Covid-19, in more normal times, you can expect parties, live music, and fireworks a-plenty. By the way, Happy New Year!
The Chinese New Year
According to Wikipedia, up to 16% of Thailand's population is considered ethnic Chinese, with the Kingdom having the largest overseas Chinese community in the world outside mainland China. This group also has their own calendar, with a noisy, firecracker-dominated celebration to welcome the Chinese New Year in late January or early February. The festivities culminate in the "lion dance", involving 2 people in a large, colourful lion costume, performing dance moves.
There's no doubt about it, the Thais love an excuse to party. And celebrating a new year, not once, not twice, but on 3 separate occasions, is one way to guarantee some fun. Let's hope that the first of those celebrations, which took place last night, heralds the arrival of a more positive period for all!
SOURCE: Spirit of Thailand
Keep in contact with The Thaiger by following our Facebook page.
Never miss out on future posts by following The Thaiger.