British man arrested for overstays, investigations into his selling of tours continues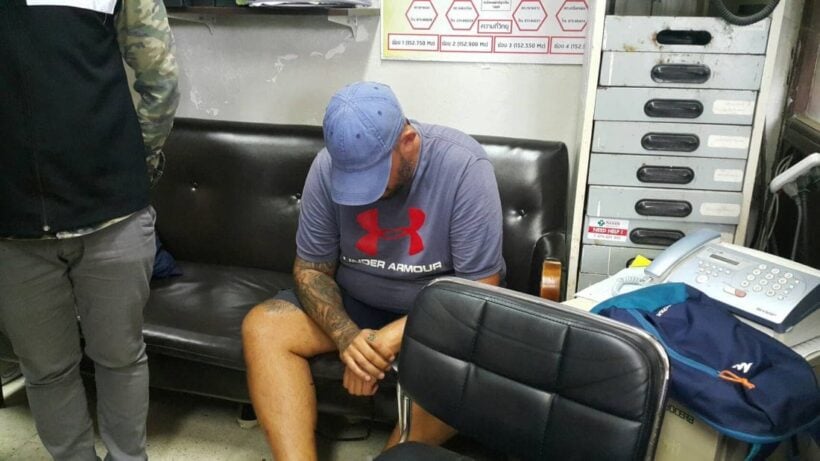 Krabi Immigration officers have arrested a British man for overstaying his visa by 262 days.
The man has also been accused of allegedly illegally selling tour packages on Koh Phi Phi.
Krabi immigration Officers arrested 38 years old Christopher Dali, a British national, yesterday. He is already facing charges for overstaying his visa by 262 days, including being black-listed from entering the Kingdom in the future.
A hotel on Koh Phi Phi has also been charged and fined for not reporting his stay to the immigration department as part of the routine international guest registration within 24 hours.
The arrest came after a video clip of the foreign man selling packaged tours to tourists near the hotel, went viral in social media.
Mr Dali claimed he was not selling any packaged tours but was just waiting for his Thai friend.
Police are continuing their investigation over the illegal selling of packaged tours.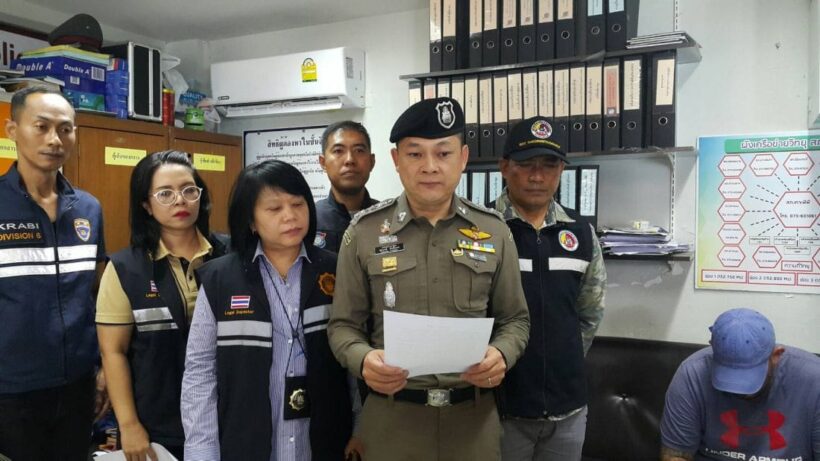 Read more headlines, reports & breaking news in Krabi. Or catch up on your Thailand news.
Baby Risso's Dolphin rescued at Railay Beach in Krabi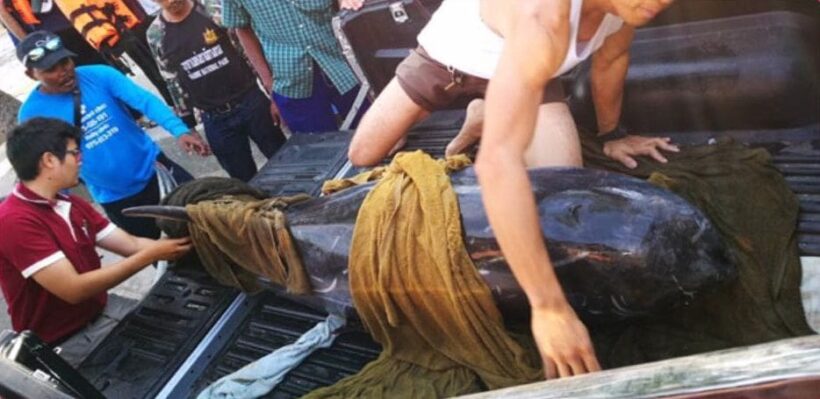 PHOTO: DMCR
A baby Risso's Dolphin has been rescued after being found on Railay Beach in Krabi on Sunday.
Officials at the Department of Marine and Coastal Resources (DMCR) were notified that the baby dolphin was found of the east end of Railay Beach.
The DMCR says that the species is a baby Risso's dolphin. This one is 250 centimetres long and weighs about 100 kilograms. The dolphin was weak and unable to swim by itself.
Wounds have been found around its head which marine staff believe was caused from being battered as it washed up onto the beach by waves.
The dolphin was taken to the Phuket Marine Biology Centre (PMBC) where it's receiving love, attention and further treatment.
Risso's dolphin is the only species of dolphin in the genus Grampus. It is commonly known as the Monk dolphin among Taiwanese fishermen. Some of the closest related species to these dolphins include: pilot whales, pygmy killer whales, melon-headed whales, and false killer whales.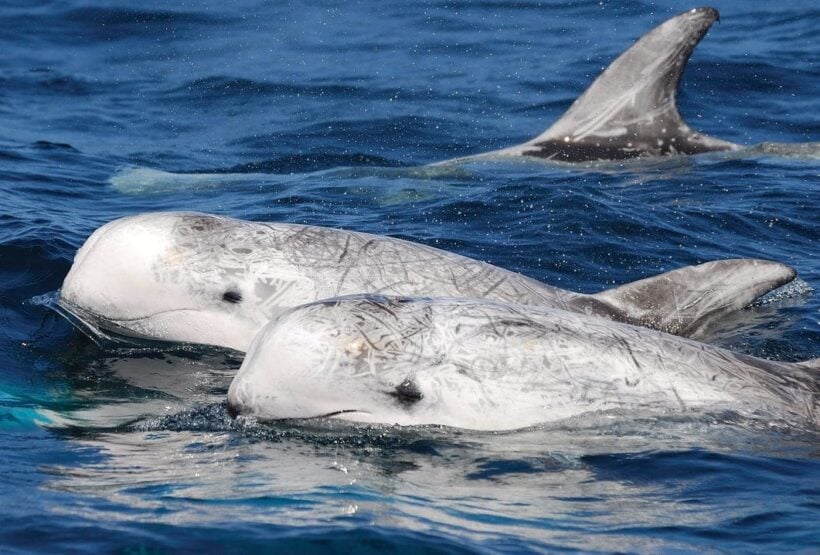 Krabi drug officers crack down on drugs and firearms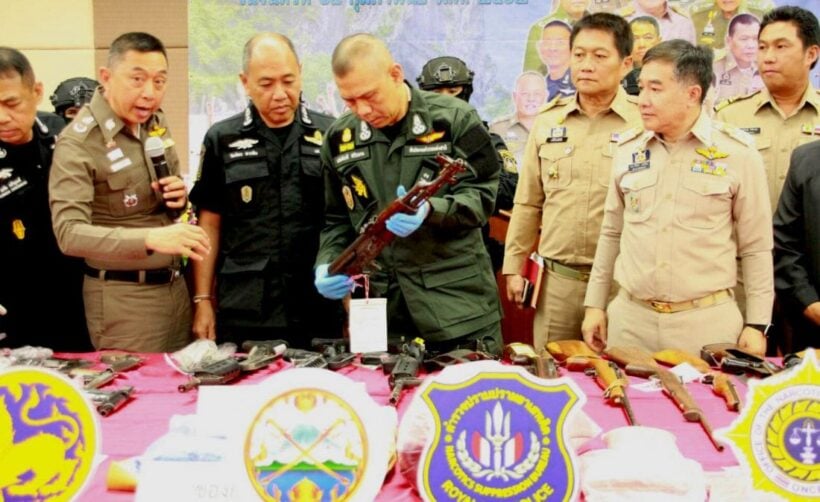 Krabi Officers have seized 210,921 methamphetamine pills, 550 grams of crystal methamphetamine, 36 firearms and 19 bullets in the latest crackdown in Krabi.
Officers searched in 25 targeted area in Krabi where they have arrested 8 wanted drug suspects over the past week.
Methamphetamine pills have been sold in the region for as little as 55 baht per pill. More drug users are being arrested and police say the drug supply has increased, pushing down prices.
Read more from The Thaiger about the rise in the regional drug 'explosion' HERE.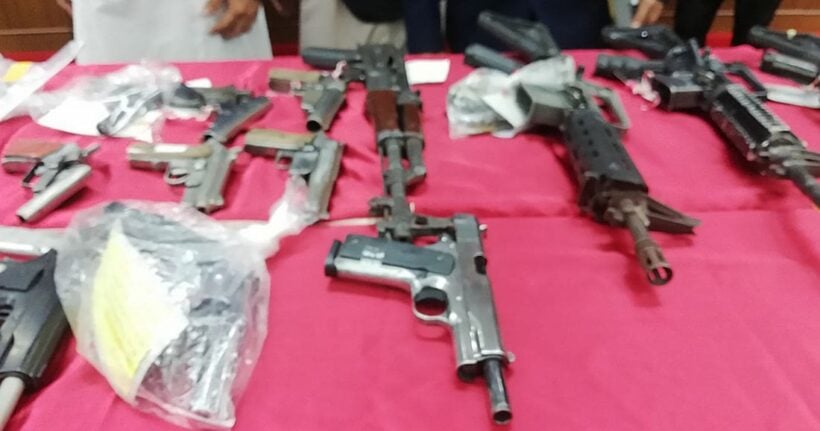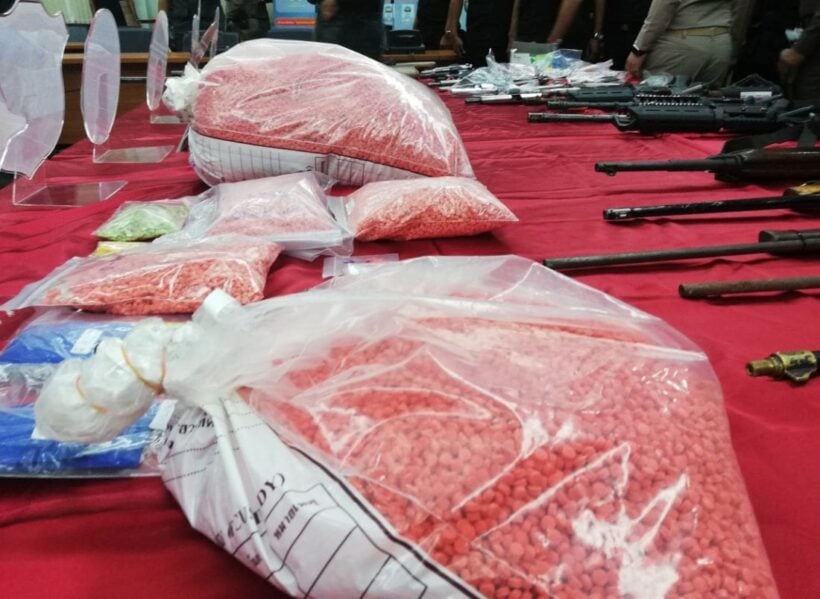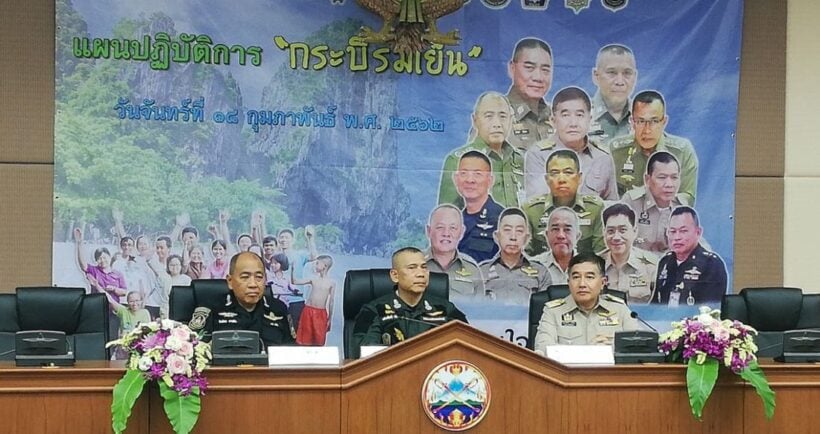 Update on renovations to Krabi International Airport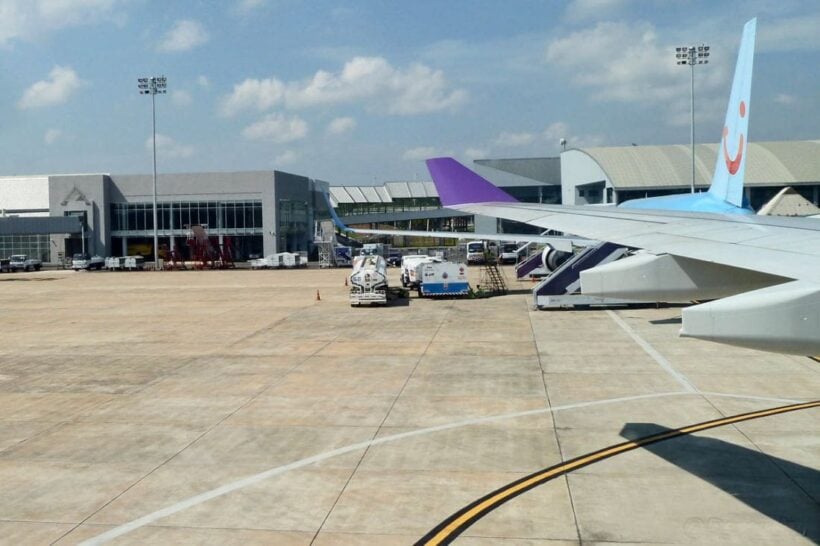 The Thailand Airports Authority has updated the expansion and refurbishment plans currently underway at Krabi International Airport. They report that work on a third terminal building will be completed by 2022.
Manager Online reports that Amphawan Wannako, the director-general, says that work is also being done to refurbish Terminals 1 and 2, including the car parks.
"When the work is all done the airport capacity will be 3,000 passengers per hour with 8 million expected to use the facility annually."
The infrastructure works are budgeted at 3.8 billion baht.
Amphawan says that passenger safety remains a paramount consideration. She noted that features of interest at the airport in the future will include improved check-in facilities and free wi-fi.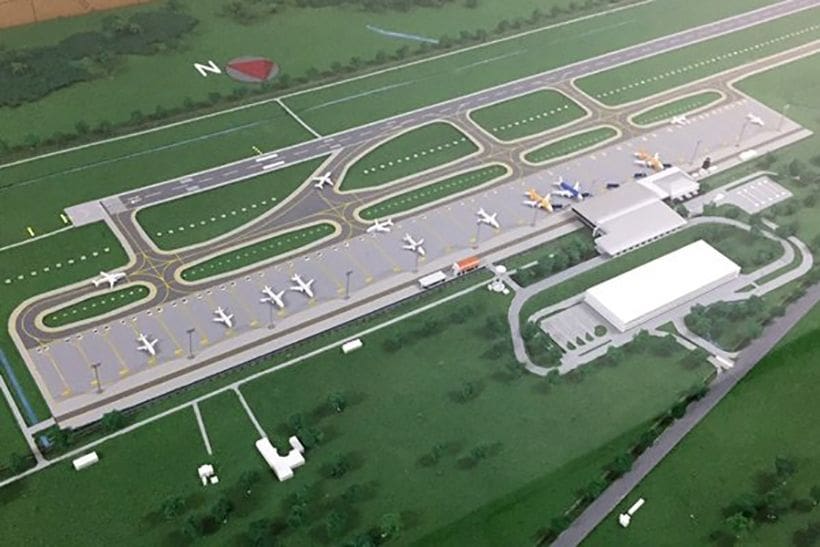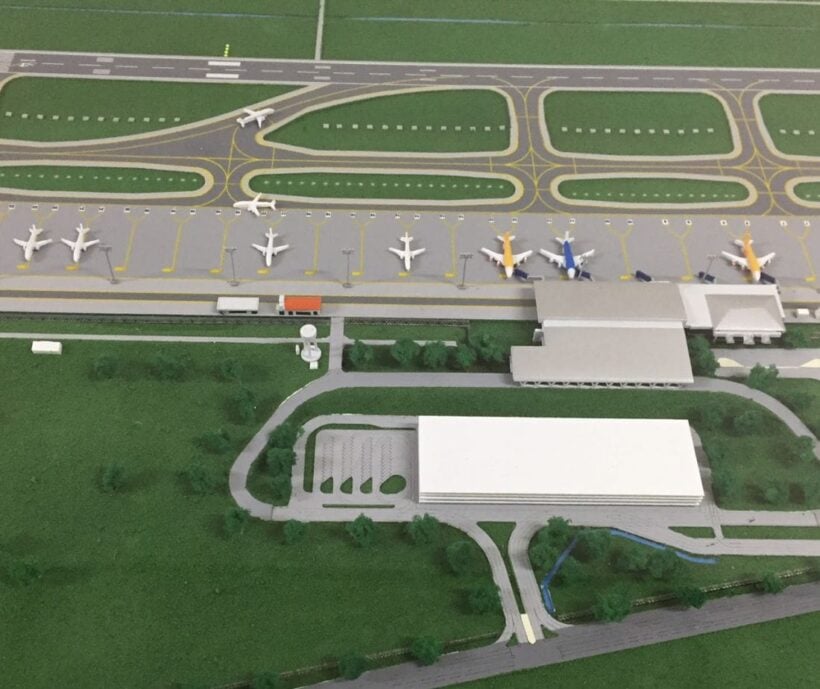 SOURCE: Manager Online