2 dead, 1 missing, as tourist boat capsizes in eastern Thailand | VIDEO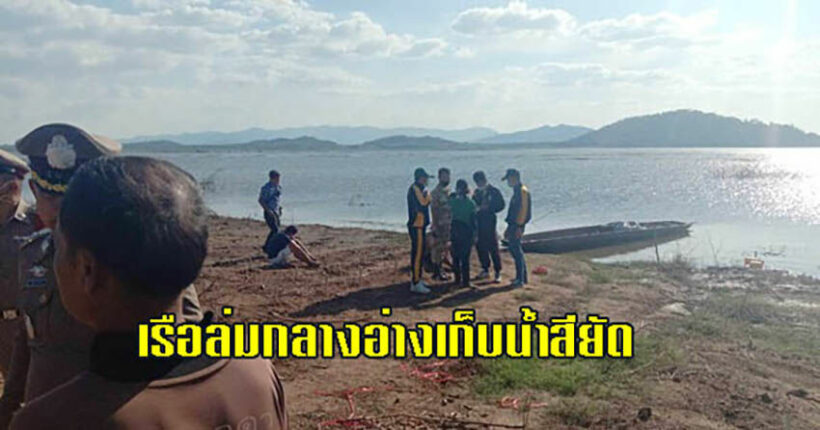 Click HERE to watch Thai news report on the story.
A tourist boat carrying 12 passengers, including 2 children, has sunk in the province of Chachoengsao, just east of Bangkok. 2 people have drowned, with a third still missing. The accident happened yesterday afternoon, as the sightseeing boat was carrying tourists on the Khlong Siyad Reservoir, a popular attraction in the Thatakiab district.
When strong winds caused the boat to be overwhelmed by large waves, 9 of the passengers were able to swim to shore. Local rescue divers carried out a search of the reservoir, which ended at 11pm last night. Rescuers recovered the bodies of 52 year old tourist, Terdsak Prabphai, and the boat driver's 49 year old wife, Ratchada Pidtathane. Another tourist, 65 year old Tang Huadchai, is missing, with the search resuming again this morning.
Nation Thailand reports that the Khlong Siyad reservoir covers 50,000 rai and can hold around 420 million cubic metres of water. In 2009, another tourist boat sank at the same location, with the loss of 5 lives.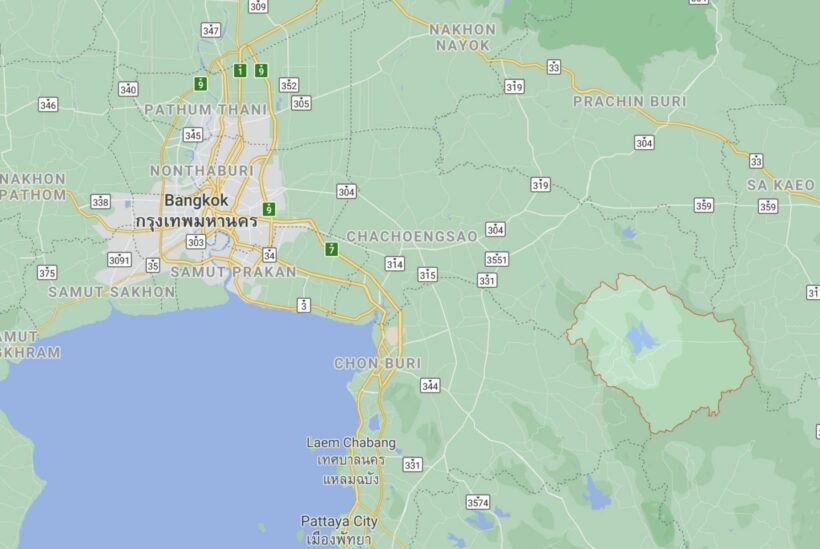 SOURCE: Nation Thailand
Keep in contact with The Thaiger by following our Facebook page.
Never miss out on future posts by following The Thaiger.
Massage workers in Pattaya call for reopening of spas and massages shops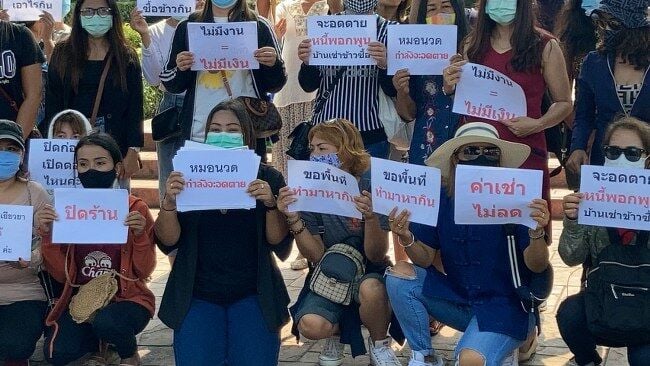 A group of about 50 workers from Pattaya massage shops and spas gathered together to call for the reopening of their businesses after being closed for the past month due to Covid-19 restrictions. The group called themselves the "Pattaya Health Massage" presented a letter signed by 60 massage shops, spas and gyms to Bang Lamung District Sheriff this morning.
Chon Buri is listed as a "high risk" area with maximum restrictions. Many nonessential businesses in the province have been closed including massage shops, spas and gyms.
Now that Chon Buri has gone 5 consecutive days without a local Covid-19 infection, the workers say it's time for businesses, like massage shops and spas, to reopen.
The workers also raised the point that other provinces and districts across Thailand are loosening restrictions as the number of active cases continues to drop. The workers also said that there are no Covid-19 clusters or major outbreaks related to massage shops or fitness venues.
Bang Lamung District Sheriff Amnat Charoensri met the protesters and collected the petition and says he understands that many people need to get back to work to earn income. Local officials are expected to hold a meeting within the next week to potentially loosen restrictions.
SOURCE: Pattaya News
Catch up with the latest daily "Thailand News Today" here on The Thaiger.
Keep in contact with The Thaiger by following our Facebook page.
Never miss out on future posts by following The Thaiger.
Eastern provinces growing impatient with safety measures as Covid cases decrease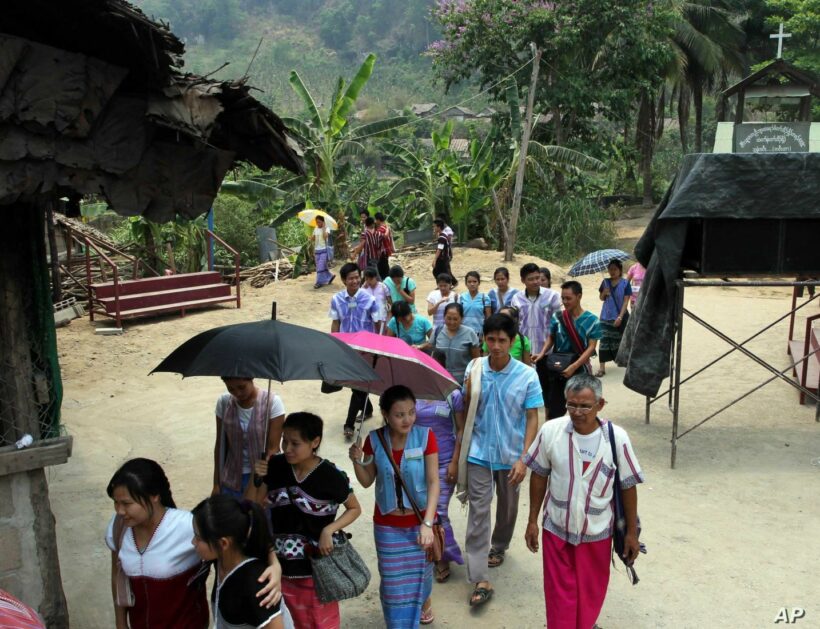 Thailand's eastern provinces are growing impatient as local businesses and residents await a relaxation in Covid-19 safety measures after seeing a drop in cases. Chonburi, Chanthaburi, Trat and Rayong are under a "highly controlled" status set by the CCSA (Samut Sakhon, south west of Bangkok, also falls into the same category at this time). These provinces, along with Samut Sakhon and Samut Prakarn, are under the strictest control measures in the country.
The cause of such tough measures levied upon the provinces was due to a spike in Covid cases after illegal gambling operations in Rayong and Chonburi were found to feature participants with the Covid-19 virus. But now, those areas are reporting very few cases of the virus leaving residents frustrated as they are unable to make a living or travel.
There has been only 1 case in the past 2 days in all 4 of the Eastern provinces. That case was in Rayong, with all other cases being in the low single digits. On top of the low cases, any new cases have been promptly dealt with by requiring contact-tracing, tracking and quarantine. But any hopes of the measures relaxing has been pushed back to the end of the month, with many questioning such a delay.
Even more frustrating is that Pattaya and Ko Chang have largely depended on domestic tourism after foreign tourists were stopped from entering Thailand. But the strict measures are preventing domestic travel as anyone wishing to enter or leave the provinces must have written permission, a move that essentially bans travel.
Bangkok, which has seen more cases reported than all 4 eastern provinces combined, is now easing restrictions by allowing
13 types of businesses
to reopen. The move has baffled the eastern provinces as such businesses are still ordered to shutter. The government has responded, somewhat, by offering a 3,500 baht handout for 2 months, but registration for the handout doesn't start until the end of this month. When the money actually hits residents' pockets is also unknown as it could take weeks.
Keep in contact with The Thaiger by following our Facebook page.
Never miss out on future posts by following The Thaiger.
Bangkok website lists 11 "high risk" areas, urges visitors to identify themselves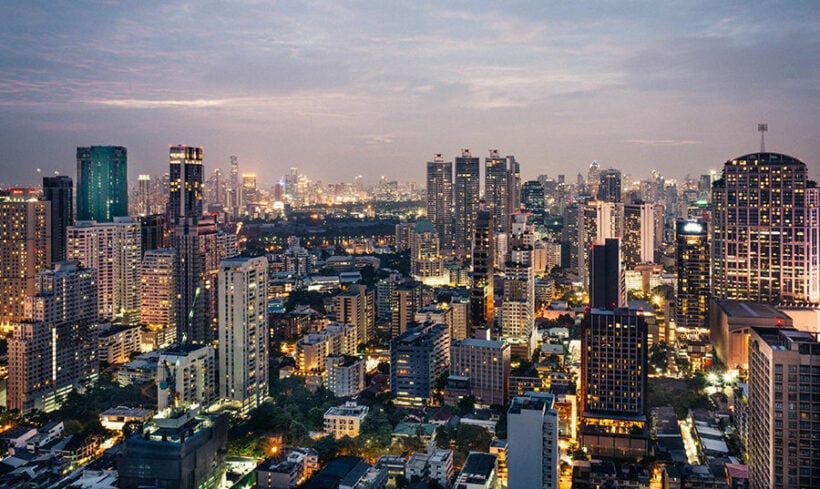 A Bangkok website, known simply as BKK Covid-19, has listed 11 areas and venues now considered "high risk" and urged recent visitors to come forward. The places in question are spread across several provinces in the centre and east of the country. Those who have visited the following since December 15 are urged to register HERE.
1. Samut Sakhon province
2. The following districts and sub-districts in the central province of Nakhon Pathom: Bang Rakam sub-district in Nakhon Chaisri district, Sa See Moom, Huay Muang, Sa Pattana sub-district in Kampang Saen district, Bang Luang, Don Toom sub-district in Bang Laen
3. Nonthaburi province: Moo 5 and Moo 6 in the Sao Tong Hin sub-district of Bang Yai district
4. Chon Buri province: Banglamung district
5. Rayong province: Mueang Rayong district
The following Bangkok venues are all considered high-risk and recent visitors are urged to register HERE or call the Bangkok Health Office hotline on 02-203-2393 or 02-203-2396.
6. Groove Evening on Borom Ratchachonnanee Road in the Arun Amarin area. Those who visited from December 13 are asked to come forward.
7. New Jazz, opposite The Mall Thaphra – anyone who has visited since December 25
8. The Sun on Sirindhorn Road – anyone who visited since December 25
9. The Roof Bar on Phra Ram 3 between December 13 and December 30
10. Esan Krong Kaew restaurant in Pinklao (no dates specified. The restaurant is one of 3 linked to a cluster of recent infectionsin the capital).
11. Nong Mai Plaza (Nong Mai Karaoke) on Soi Omsin in Pinklao, between December 15 and December 26.
SOURCE: The Pattaya News
Keep in contact with The Thaiger by following our Facebook page.
Never miss out on future posts by following The Thaiger.