Making your point, head first into a fish spa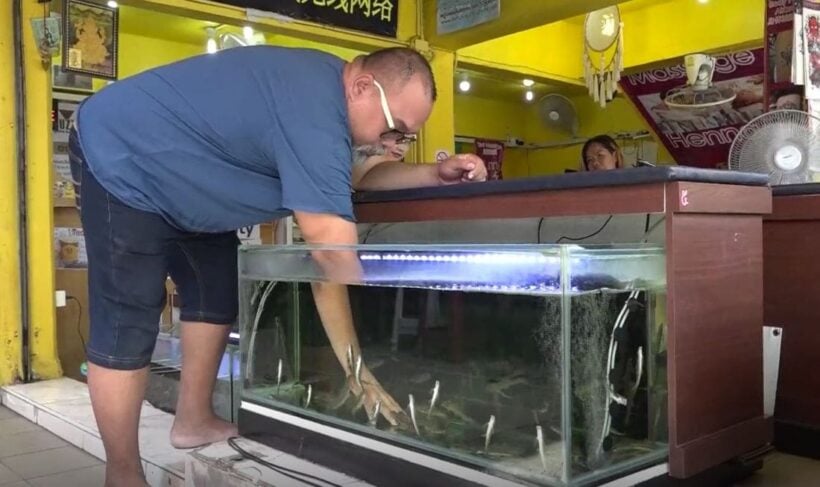 Sometimes you have to go the extra distance to prove your point. Like putting your head in a fish spa.
Sanook reports that a Thai owner of hundreds of fish spas around the country has made hi point about an Australian woman and the foreign media for discrediting his business.
The actions of Chaiyaporn Lojaya follow the Australian's claim in UK media that she lost her toes due to an infection she picked up in Thailand at one of his fish spas.
To prove that his spas are clean he has plunged his head into a tank of the small nibbling fish normally reserved for tourists' feet.
A woman's indulgent Thai holiday spa turned into a living nightmare when an infected fish tank led to all five toes being amputated on her right foot. Property manager Victoria Curthoys, 29, initially received an infection in her big toe after treading on glass, resulting in doctors amputating half of her toe to kill the infection – The Sun
You can watch the man making his point, head first, HERE.
The incident allegedly happened eight years ago. Chaiyaporn, the owner of Bangkok Dr Fish Spa 99 that has 300 branches throughout Thailand, did his PR stunt at his Chiang Mai Night Bazaar location.
He slammed the foreign media and the woman for having a go at Thailand. He claims his spas are sanitary, properly run and have the necessary public health licenses. But Chaiyaporn says that any economic impact on his business would only be temporary.
No reports if the fish complained that a man plunged his head into their home.
You can read the report from the Perth woman HERE.

Keep in contact with The Thaiger by following our
Facebook page
.
Police foil attempt to smuggle one million yaba pills from north to south of Thailand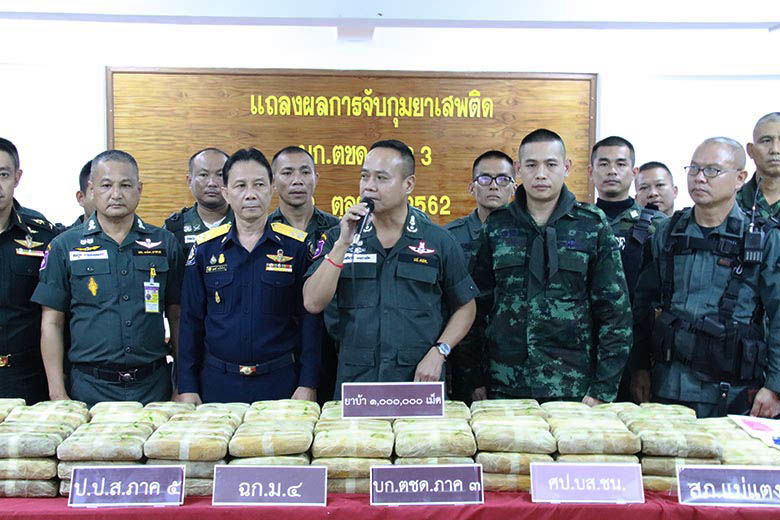 Thai Residents reports that acting on intelligence reports, Border Patrol Police (BPP) in Chiang Mai have busted a drug smuggling operation that was attempting to transport a million yaba pills from the north of the country to the south.
The operation began on October 22, with the gang planning to transport the pills from Chiang Dao district through the forest and a network of waterways to their eventual destination in southern Thailand.
During a surveillance operation that night, police spotted a group of people crossing the Mae Ping river on foot. Each of them was carrying the same type of white backpack. A white Mitsubishi vehicle was also seen travelling to the spot where the police where hiding and, on seeing the officers, the car made a U-turn to get away.
On seeing the car turn around, the men in the water threw their backpacks into the river in panic and fled into the night.
Police say there were ten backpacks in total, each one containing 100,000 yaba pills wrapped tightly in plastic to protect them from water damage.
The Office of the Narcotics Control Board say it's likely the drugs arrived in Thailand as part of a shipment brought in through the Mae Ai border crossing in the Chiang Dao district of Chiang Mai.
SOURCE: thairesidents.com
Keep in contact with The Thaiger by following our
Facebook page
.
Hotel guest in Chiang Mai runs up bill of nearly 50,000 baht before fleeing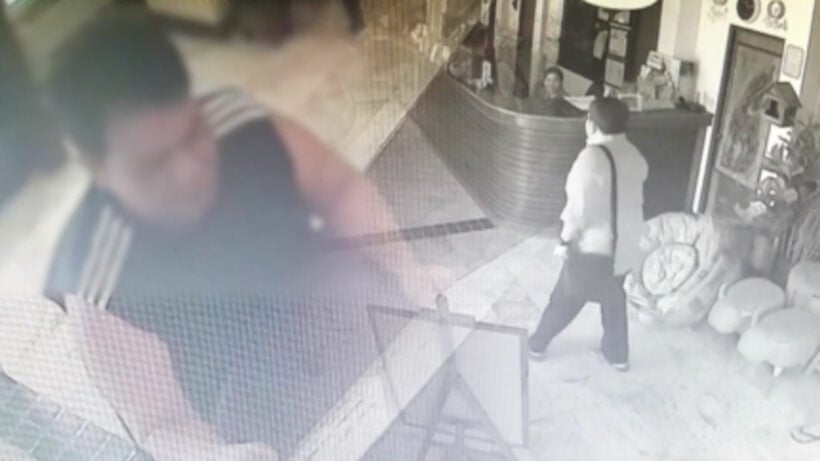 A man who claims to be a doctor stayed in a Chiang Mai hotel for 21 nights, running up a bill of nearly 50,000 baht, before instructing the hotel to invoice the Ministry for the Interior and then fleeing the premises.
Employees of the hotel say they didn't expect the man to abscond as he has stayed there on three previous occasions, paying his bill each time. He would usually reserve his room through an online booking site and gave his name as Chayarop, saying he was a doctor from Nakhon Si Thammarat.
This time, the man did not book in advance but simply walked in on September 28 and asked for a room.
Hotel employees say he didn't say how long he'd be staying for and during his stay, he ordered room service every night, inviting friends to eat and drink with him.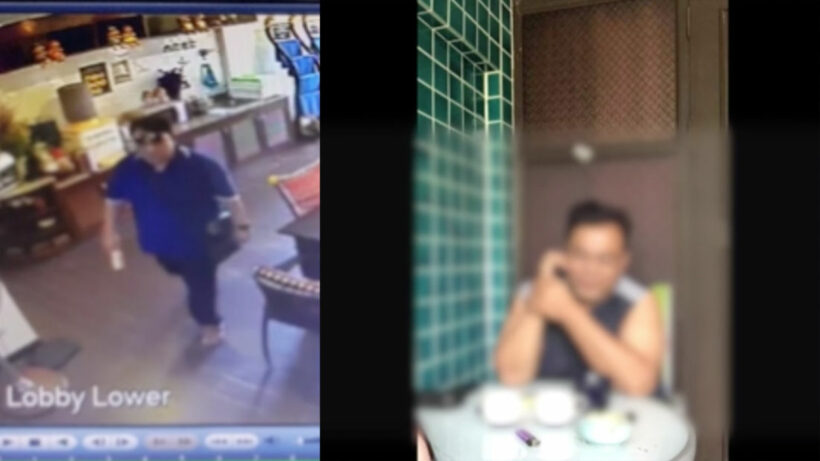 Photo: Ch7.com
Eventually, he had run up a bill of nearly 50,000 baht, but the hotel was reluctant to ask him when he planned to pay due to the fact that he was a regular guest.
After 21 nights, he instructed the hotel to send his bill to the Ministry for the Interior. When he left the hotel that day, he didn't give any indication that he wouldn't be returning later. When he failed to show that evening, the hotel tried to contact him on the number he'd provided but the phone was never answered.
The hotel has now filed a report with the local police force.
SOURCE: thairesidents.com
Keep in contact with The Thaiger by following our
Facebook page
.
Earthquake could hit Chiang Mai and Chiang Rai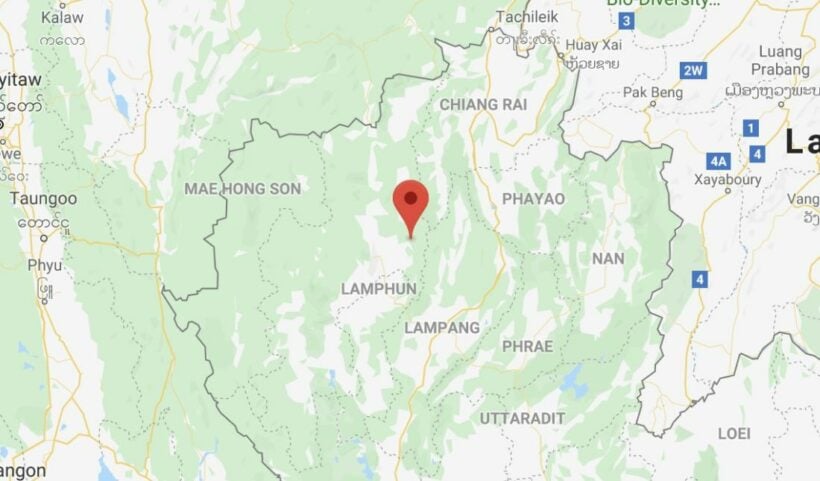 A magnitude 4.1 tremor shook seven districts of Chiang Mai and Chiang Rai on Friday night, prompting the Department of Mineral Resources to warn that the two northern provinces could face a magnitude 5 earthquake within ten years.
The prediction is based on analysis of movements in the Mae Tha fault lines, including the 5.1 ML quake in December 2006, centred under the Mae Rim district of Chiang Mai.
Geological studies in Ban Pong Samakkhi, Chiang Mai, indicate that the area experienced a 5.9 ML quake about 2,000 years ago.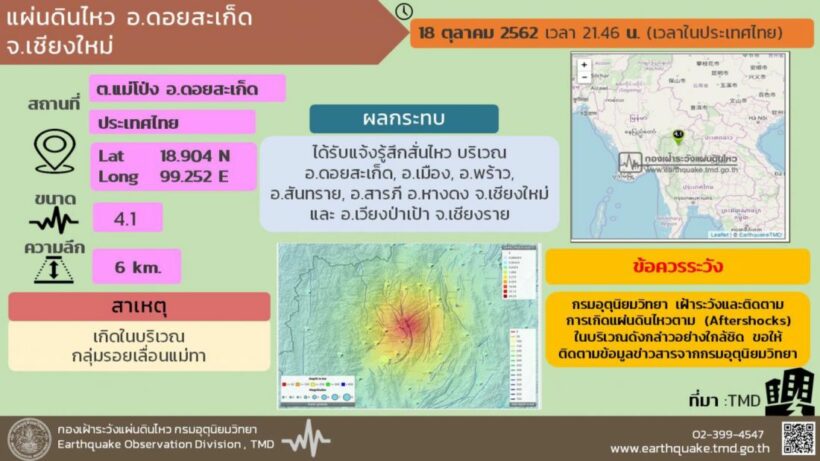 Photo : earthquake.tmd.go.th
Friday's temblor occurred at 9:46 pm, with its epicentre about six kilometres below the surface in Doi Saked district.
The tremor was felt in the Muang, Prao, San Sai, Doi Saket and Hang Dong districts of Chiang Mai and Wiang Papao district of Chiang Rai, though there have been no reports of casualties or property damage.
SOURCE: thaipbsworld.com
Keep in contact with The Thaiger by following our
Facebook page
.