Canadians will be able to use consular services at the Australian Consulate in Phuket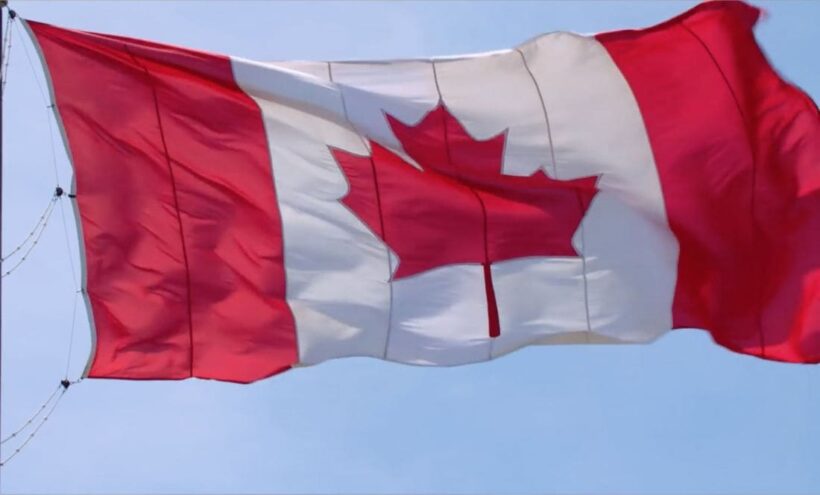 'Big Joke' is the 'real deal' according to Thai Rath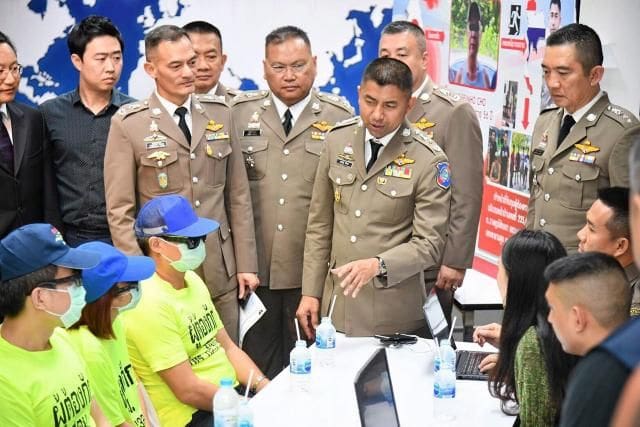 PHOTOS: Thai Rath
Thai Rath have published a feature on the closest person Thailand has to Batman (aka Maj-Gen Surachate Hakparn) or "Big Joke" as he's affectionately know to the Thai media. He's taken the role of Thailand's poster-boy crime fighter.
He's also recently been promoted to the top job at Thai Immigration.
The article says that Big Joke is the 'real deal' and his appointment will mean greater security for the country and better services to the wider public. They say that will include tourists and expatriates in Thailand.
Two weeks ago Maj-Gen Surachate Hakparn replaced the former Immigration Chief, Suthipong Wongpin, who took a sidewards step to become the head of the metropolitan police in Bangkok, a year before his retirement.
Surachate attracted the attention of the Thai government while working as deputy commander of the Thai Tourist Police.
His "One World One Team" vision emphasises teamwork and cooperation, not just within Thailand but internationally, according to the Thai Rath article.
Many have criticised "Big Joke" for being nothing more than a poster boy and 'lackey' of the elite but the Thai media is say this is 'shallow thinking'. Surachate's supporters point to his 'modern methods' in crime solving and dedication to stop corruption (which we note also appear to involve a lot of photos and media conferences parading the baddies in public).
"He is seen as new style of policeman the like of which Thailand has rarely if ever seen before", reports Thai Rath.
Many illegal foreigners posing as tourists have already been rounded up, sent home and black-listed creating a fear of further crackdowns. But Surachate says he's determined to root out illegals and criminals and protect the multi-billion dollar tourism industry.
"Ultimately bona fide tourists and expats will reap the benefit through greater security and improved service from immigration".
Deputy PM Prawit Wongsuwan its also calling for heightened security with an 'international focus'.
Surachate believes in giving greater satisfaction to foreigners in Thailand as well as committing to coordination within Thai police departments and foreign agencies.
Critics say that many of those arrested are relatively small fry and that "No Tip" signs that have gone up at immigration entry points are merely paying lip service to the issue. But Thai Rath seem convinced that 'Big Joke' is the real deal and will make a true difference.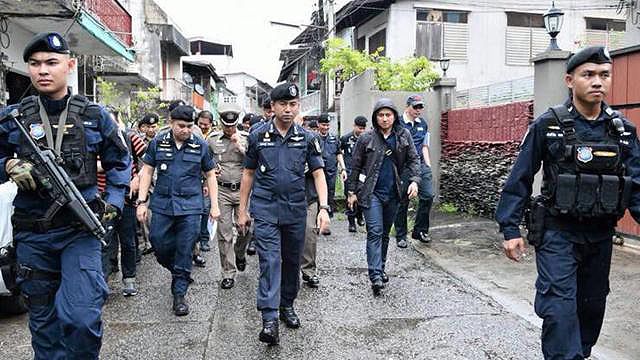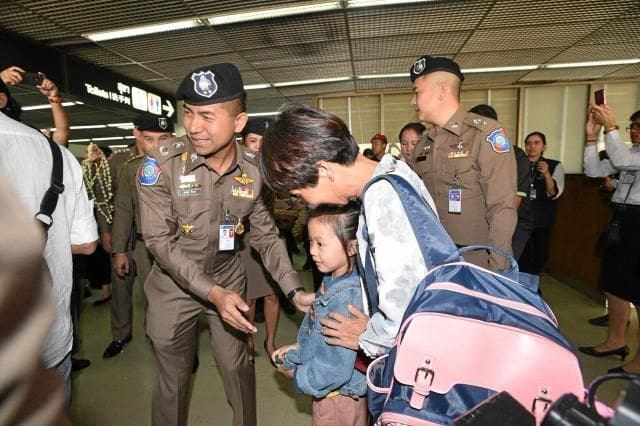 SOURCE: Thai Rath
'Monk' tries some alternative enlightenment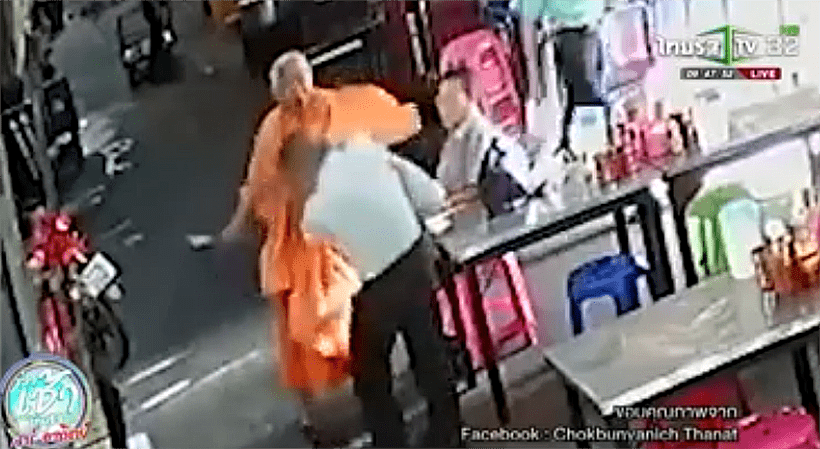 Thai Rath has shared a widely viewed CCTV clip featuring a man, apparently a monk, in saffron robes swinging a beer bottle at a man in a food market. The alleged monk appears to be holding a beer bottle.
According to Thai Rath, the layman, believed to be a store-holder, confronted the monk asking why he was drinking beer in the market at 9am and not praying in the temple.
The reporters even questioned whether the man was a real monk as his behavior was not befitting of a Buddhist monk.
They said that real monks should not be drinking beer, at any time, and should be in their temple after the morning alms round.
The incident is believed to have taken place in a Bangkok food court.
SOURCE: Thai Rath
Mai Khao's 'West Sands' CEO being quizzed by police following last week's death on Thepkasattri Road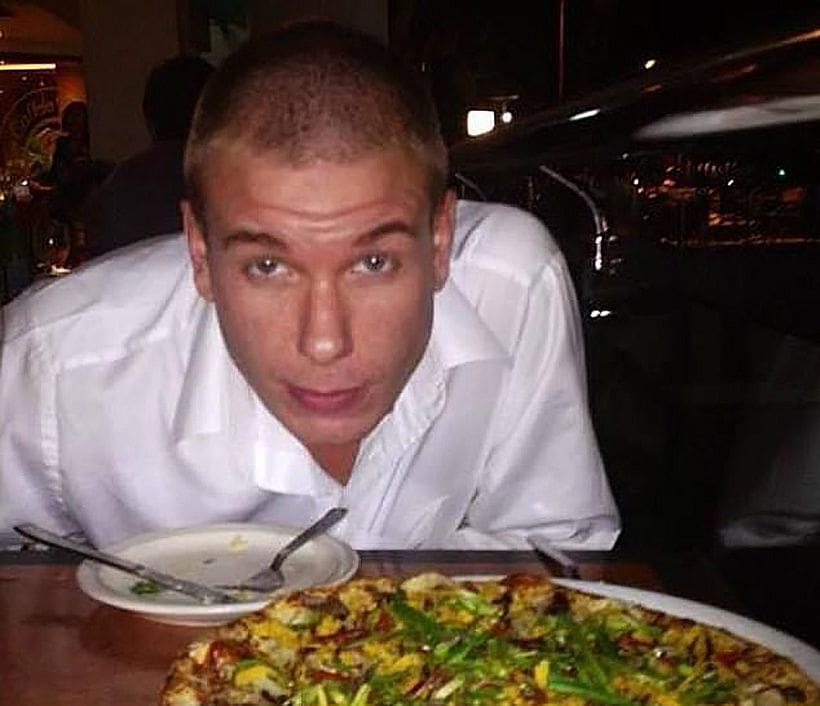 PHOTO: Facebook.com – Paul John Mercer
The British CEO of a luxury hotel along Mai Khao Beach in Phuket, is going to be quizzed by police in Phuket after running over and killing a roadside scavenger in his luxury Mercedes last week.
Original report about the Wednesday morning incident HERE.
The British expat is being investigated by Thai police after his Mercedes-Benz ploughed into the rubbish collector, killing the man instantly and scattering his body over the road.
Paul John Mercer, CEO of CCD Thailand, an international developer of luxury hotels, allegedly struck the unidentified man as he was pushing his rubbish cart along Thepkasattri Road in Phuket early Wednesday morning. His body was dragged 40 metres along the road, according to the police report. At this stage Police have not been able to identify the deceased man.
Police and rescue workers found the man's body scattered over the road. The black Mercedes sustained significant damage from the crash on its right side front and windscreen.
Mail Online reports the the 33 year old driver, from Salford near Manchester, was immediately sent to a nearby hospital for injuries to his eyes caused by the impact to the windscreen.
Police had been barred from seeing or questioning Mr Mercer until his condition improved. Police requested tests for the man's blood alcohol level.
If found guilty of driving over the alcohol limit, Mr Mercer could be charged with reckless driving causing death, and would be sent to a local court for trial. A guilty verdict could send him to a Thai prison along with a hefty fine. Plus, as normal in Thai culture, he would be required to pay compensation to the deceased man's family.
But Police Captain Worawut Sensop, deputy investigation chief at Thalang police station, told MailOnline "We have not been contacted by a family member or a relative to claim the body."
"If no relative comes forward to claim relationship with the victim, Mr Mercer could get away with not having to pay any compensation."
Mr Mercer went into business with former Tesco CEO, Sir Terry Leahy, to buy the 48 acre stretch of land along Mai Khao Beach, Phuket, with 426 rooms, now known as Grand West Sands.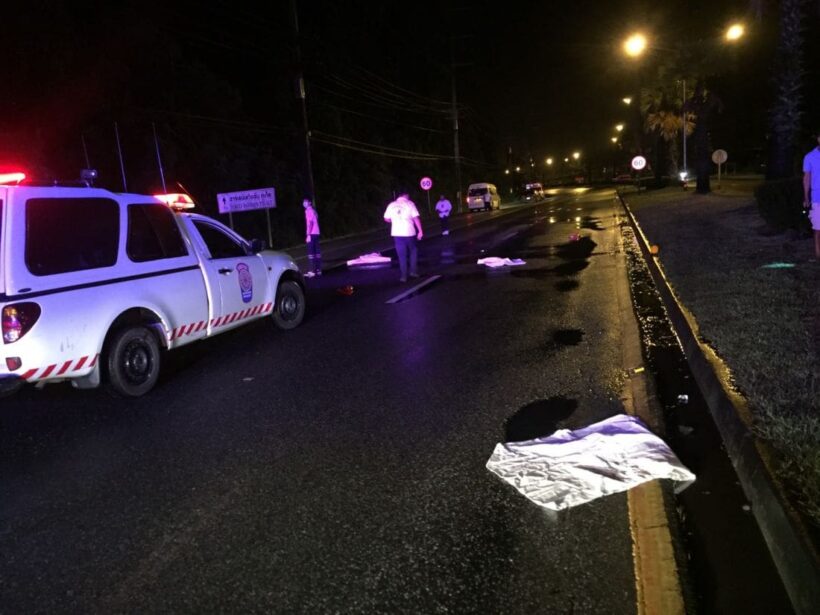 SOURCE: Mail Online