70 per cent of Thais wear Buddhist amulets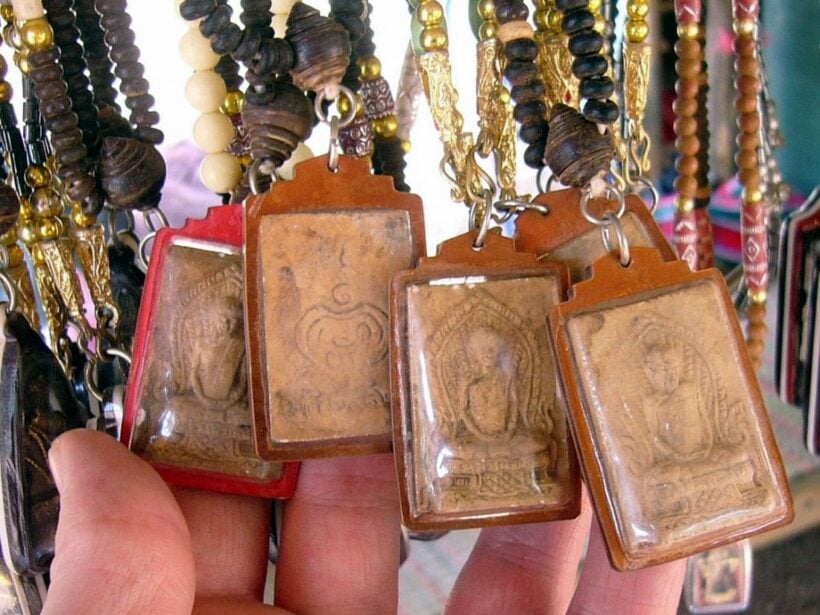 There's never been any evidence that they work as lucky charms but most Thais purchase and wear them, whether for faith, protection, luck or as gift, they're ubiquitous in Thailand.
More than 70 per cent of Thais wear Buddha amulets, according to a Suan Dusit Poll.
The most popular amulets are those bearing the likeness of the monks Luang Pu Thuad of Wat Chang Hai (47 per cent of all amulets worn) and Phra Somdej Toh (21.9 per cent).
The survey conducted among 1,126 people nationwide from September 11-15, found that 12.9 per cent wore Luang Por Sothorn amulets, 9.4 per cent Luang Phu Toh's Phra Pidta (Close Eyes) amulets and 8 per cent Luang Por Ngern of Wat Bang Klan.
Forty-one per cent of amulet wearers acquired them via "Chao Phra" purchases, 32 per cent got them from their parents, 7.7 per cent received them from respected seniors and employers, 7 per cent from other relatives, 6 per cent from grandparents, and 5.5 per cent from friends or relationship partners or free from a temple.
A Thai Buddha amulet, often referred to academically as "votive tablet", is a kind of Thai Buddhist blessed item. It is used to raise funds to help the temple producing the amulets. Worshippers can obtain an amulet or Thai Buddhist monk blessing by simply donating money or offering oil to the temple. After the donation, the monk will give them amulet as a gift. The amulets no longer simply are considered a "gift", but a tool to help enhance luck in different aspects of life. People use amulets to improve their marriage, wealth, health, love and relationships – Wikipedia
Nearly 57 per cent of Thais wear an amulet out of faith, spiritual dependence, or its protective power, 25 per cent due to personal religious belief, and 14 per cent out of tradition and Buddhist practice. Four per cent wear them for other reasons, including as a fashion item.
Nearly 43 per cent said the Thai Buddha-amulet market was growing fast and becoming more popular, 20 per cent found it more commercial amid price speculation, and 13.6 per cent believed the sluggish economy was slowing the market.
Another 12.3 per cent said the Chao Phra purchase system should be standardised and complained about forgeries, while 11.3 per cent saw it as a niche market where interested people could exchange items and information.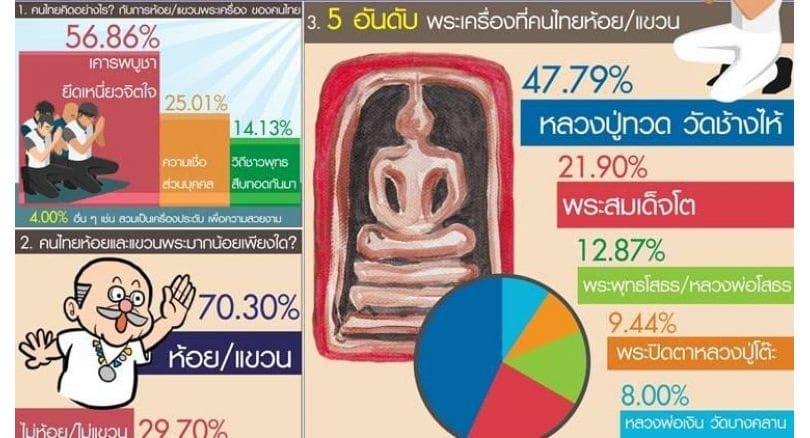 STORY: The Nation


Read more headlines, reports & breaking news in Thailand. Or catch up on your Thailand news.
Bangkok luxury poised to push through the US$300 ceiling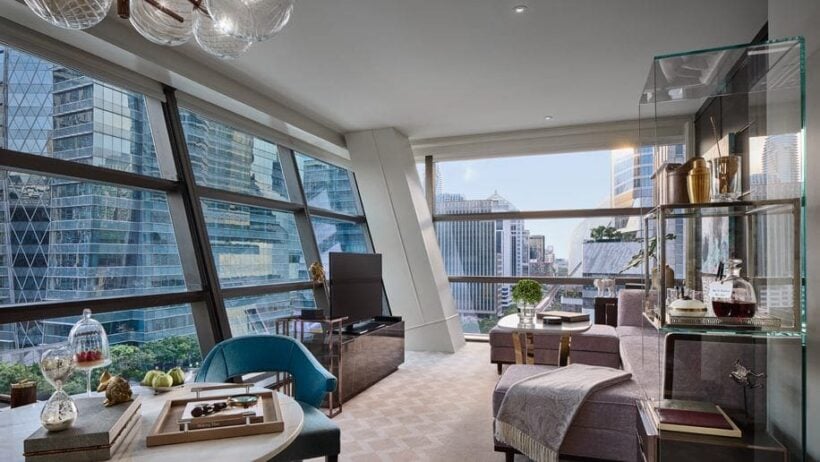 by Bill Barnett of c9hotelworks.com
PHOTOS: Rosewood Bangkok
For hotel owners and managers in South East Asia, one of the great mysteries of the past ten years has been the low rate profile of Bangkok's luxury hotel set. Despite soaring and sustained tourism growth, rising airlift and a strong economy, rates at Bangkok's top tier properties have remained fairly stagnant.
Have we reached the tipping point?
I had had the opportunity to visit the latest entry to the Bangkok luxury class a few days ago, the Rosewood. With 159 keys which includes a limited number of posh houses with private pools and terraces the property is seeing an exceptional response and already achieving high rates.
What's impressive about the entry is a take on the design approach that sees hotel developers apply a non-uniform approach with AvroKO coming in to focus on the restaurants and bars, while the rooms and public areas were led by Celia Chu Design and Associates.
While the speakeasy Lennon's has not be opened yet, the 6,000 record vinyl collection is impressive and the bar will clearly have a strong pull. Taking the approach to designing restaurants and not typical hotel outlets, the Chinese eatery Nan Bei is a breath of fresh air and limited seating provides a bespoke appeal.
Taking a step back, and looking at recent entries like the Waldorf Astoria, and upcoming 101 key Capella, what is clear is luxury properties are shifting in terms of key drivers of the segment of art, fashion, residential vibe, bar and restaurant offerings, wellness and events.
So, what about rates?
On a broad basis Bangkok's top tier hotels have averaged rates of US$200-240 for the past few years. This set has seen longer serving properties such as the St. Regis, Kempinski, and Okura effectively flatline on rates, though newer entries have come up including the Park Hyatt. On the broader horizon is the return of the Four Seasons and Capella by the river and the Orient Express at the MahaNakhon skyscraper.
With the entry of Rosewood driving rates, my expectation is that a few of the set will follow and at the end of 2019 we will set limited number of hotels crash through the US$300 average room rate barrier and effectively smash the legacy glass ceiling of Bangkok's luxury hotels.
As in any business there will be winners and losers. Smaller hotels with some rate leading premium key types will be able to push up average daily rates. Segmentation is another key and hotels on the river that lack substantial corporate numbers will remain challenged until transport links to the area improve.
Where in the world are Bangkok luxury hotels heading?
To sum up 2019, size and location matter, the shift on food and beverage and social events along with niches like wellness and  smaller meetings/weddings are the key to the future. As for the quantum leap in rates, it's about time Bangkok hoteliers be confident and push rates towards a more global norm.
Third runway for BKK Suvarnabhumi Airport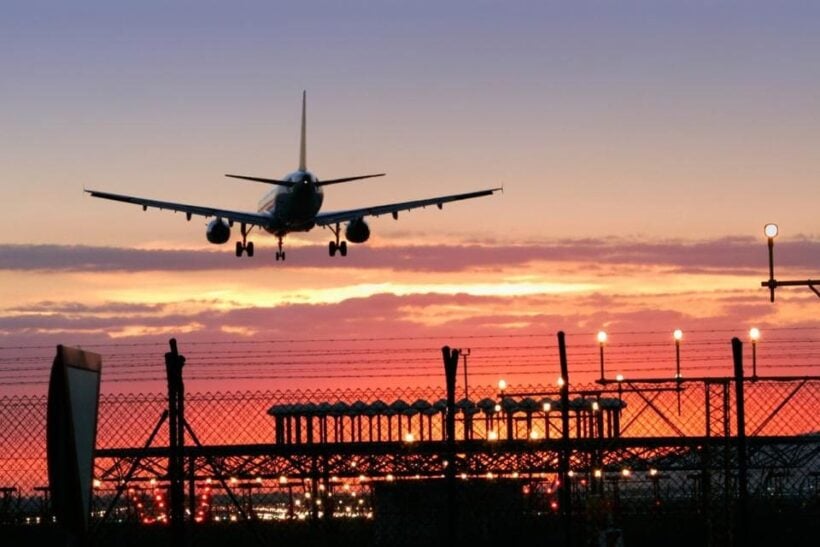 The Thai cabinet yesterday approved the construction of a third runway at Suvarnabhumi International Airport as part of the country's ambition to become the aviation hub of ASEAN.
The 21.7 billion baht project will increase the combined capacity of Suvarnabhumi international airport's runways to 94 arrivals and departures per hour from the current 64, said Lt-Gen Weerachon Sukonthapatipak, deputy government spokesman.
Suvarnabhumi Airport (aka. BKK) was opened in 2006 as Bangkok's second airport. Initially it replaced the tired Don Mueang Airport but Don Mueang was later revamped as a low-coast airport to service the growing traffic demands.
Meanwhile Suvarnabhumi Airport was, and still is, operating above its designed capacity. An earlier bid to build a third terminal has been mired in controversy and is currently shelved pending a new brief from Airports of Thailand with a new round of design bids called for in the future.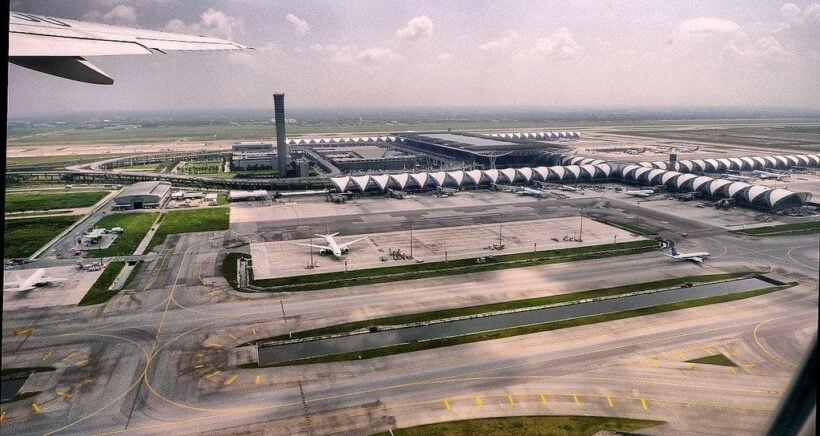 Average hotel prices drop in Thailand in 2018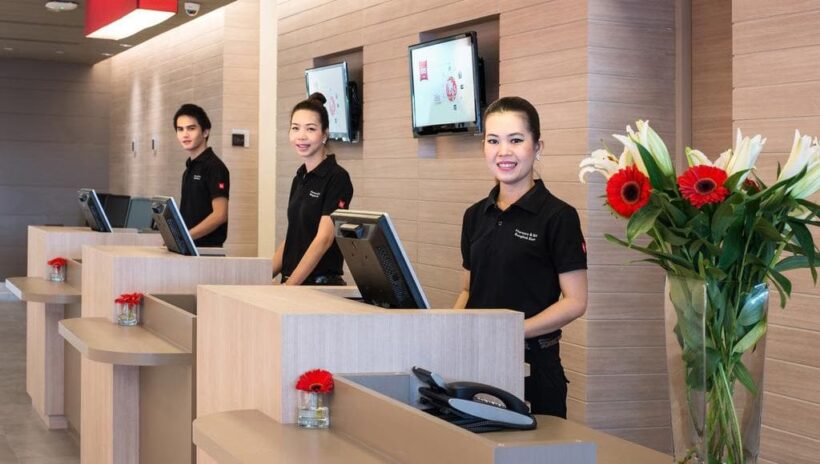 The latest Hotel Price Index (HPI) released by Hotels.com reveals no sign of a slowdown for the global travel industry. Prices are up for overnight accommodation by 3% globally in 2018 across every regional index, except for the Pacific region, including Thailand.
Hotel.com has 85 websites in 34 languages, and lists over 325,000 hotels in approximately 19,000 locations. Its inventory includes hotels and B&Bs, and some condos and other types of commercial lodging.
Travellers to and around Thailand paid an average price of 1,720 baht a night for their domestic accommodation last year, a 7% drop compared to 2017, and paid the same average price of 4,437 baht a night for international accommodation in both 2018 and 2017.
The growth in travel comes despite global uncertainties including Brexit, California wildfires, South African drought and Japanese earthquakes. Travellers also showed resilience and renewed confidence in destinations touched by unrest: Paris, Egypt, Turkey; regions experiencing currency fluctuation: South America; and areas affected by natural disaster: North America.
Despite the overall growth in global accommodation prices, average prices paid for domestic accommodation in Thailand have decreased, with average prices for international beds remaining stable.
SOURCE: The Nation | Hotel.com