Bangkok land prices plateau, new tax on the way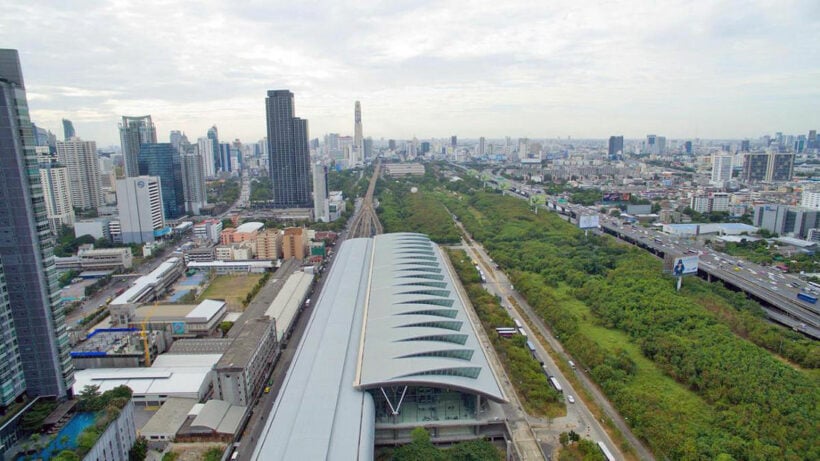 Land prices in the Thai capital are forecast to plateau, or even drop this year. This would be the first time in more than ten years that Bangkok's land prices have levelled off.
So what is causing the sudden surge in land becoming available?
Property and real estate consultants say the changes can be blamed on the general economic slowdown and the Land and Buildings Tax that takes effect early 2020. They report there's a lot of new land coming up for sale as owners gear up for the new tax next year.
CBRE Thailand have noted that there is an increasing number of landowners with a large tracts of land for sale. They say that owners, affected by the slowdown in the country's economy, are offering up slices of Bangkok land and properties with "negotiable deals or flexible prices".
Worried about the upcoming Land and Buildings Tax, some owners are trying to divest themselves of some of their property assets. Some landowners are also offering leasehold options to minimise new costs from the new tax.
The new Land and Buildings tax will tax vacant land at .3 – .7%, with a rise of .3% every three years. To put that into perspective, for a one-rai vacant plot on Phloenchit Road, Bangkok, the tax rate will be 2 million baht per year.
New appraisal prices for land take effect for four years starting from Jan 1, 2020. According to the Treasury Department, the revised appraisals will mean an average increase of 2.5% in Bangkok and 8.3% nationwide.
According to CBRE, with so many plots coming onto the market at more negotiable prices, land prices in Bangkok could drop by 5-10% from last year or at least remain flat, for the first time since 2009.
CBRE reports that the average increase in land prices across Thailand per year has been around 2-3%, and 5-6% for Bangkok. But that has accelerated in recent years with land prices in Bangkok rising more than 10% per year over the past couple of years.
FazWaz CEO Brennan Campbell says that the 'sellers' market is now turning into a 'buyers' market around Bangkok.
"We're still seeing a steady surge of buyers, both local and international, but the heat from the last couple of years has cooled, and that's a good thing."
"This year's tightening up of Thai banks' Loan-to-value ratios and the new Land and Buildings Tax coming into effect next year will be soaked into the longer-term trends. Whilst there may be a few bargains around there will be no large scale correction."
"The fundamentals of property in Bangkok and many other places around Thailand remains positive."
CBRE report that, last year foreign buyers recorded property purchases valued at 92 billion baht, 43% of that from Chinese buyers.
"When the Chinese market slows down, the condo market slumps."
Property analysts are anticipating the condo market slowdown will likely continue into next year and that there is a large amount of available new stock on sale, and a few bargains around.
SOURCES: Bangkok Post | CBRE | FazWaz
Keep in contact with The Thaiger by following our
Facebook page
.
4 new BTS stations open, free until the end of the year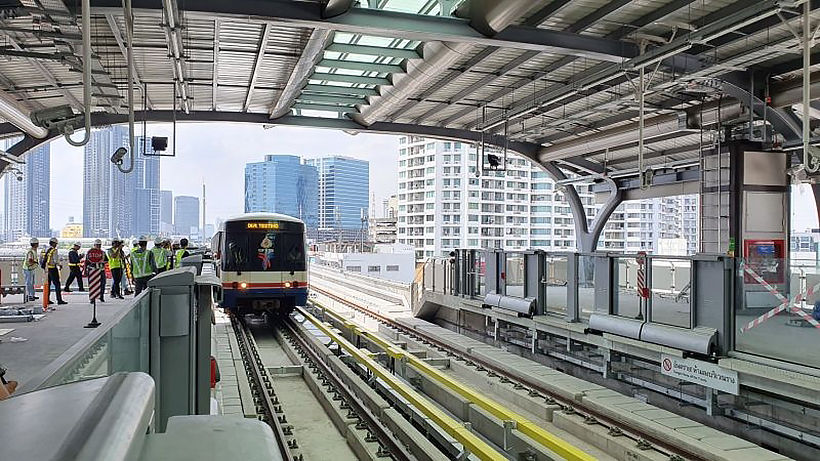 The BTS Skytrain is as ubiquitous in Bangkok as great street food and fake Viagra, and it's now added 4 new stops to extend its reach. The new BTS Green Line extension, running fro Mor Chit station and Khu Khot station in Rangsit, opened to the public today. The new extension was officially launched by PM Prayut Chan-o-cha this morning, and opened to commuters from 1:30pm.
The 4 new stations are: Royal Forest Department, Bang Sua, 11th Infantry Regiment and Wat Phra Sri Mahathat. In a trip that took 11 minutes, the PM travelled from Ha Yaek Lat Phrao station (on Phahon Yothin Road, before the four new stations) to the end of the line at Wat Phra Sri Mahat.
The extension of the northern service covers 4.2 kilometres, and travel on the new section is free until the end of the year. Whoo Hoo!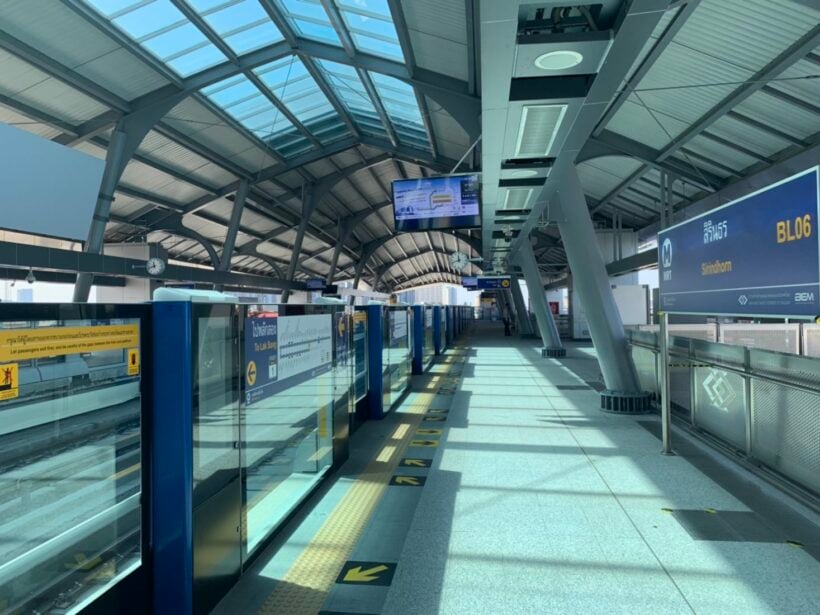 The system now comprises 47 stations along two lines: the Sukhumvit Line running northwards and eastwards, and the Silom Line which serves Silom and Sathorn Roads, the central business district of Bangkok, terminating at National Stadium and Bang Wa.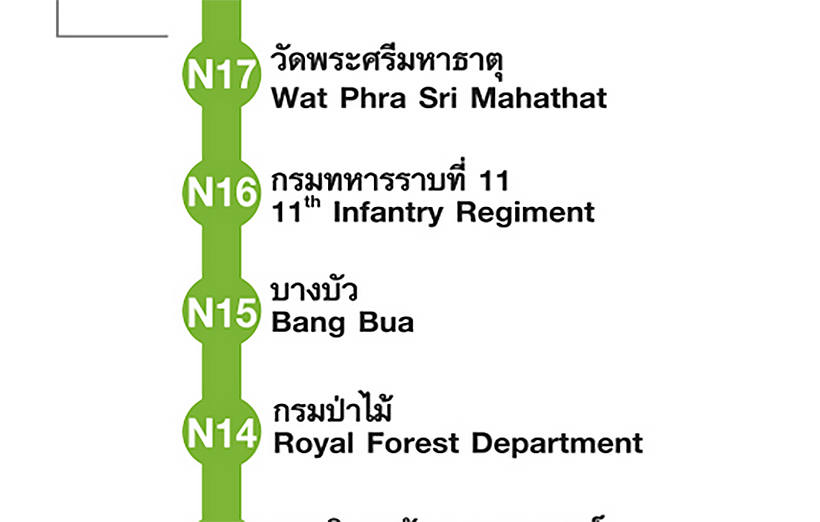 SOURCE: Bangkok Post
Keep in contact with The Thaiger by following our
Facebook page
.
Lumpini boxing stadium officials side-lined over Covid-19 cluster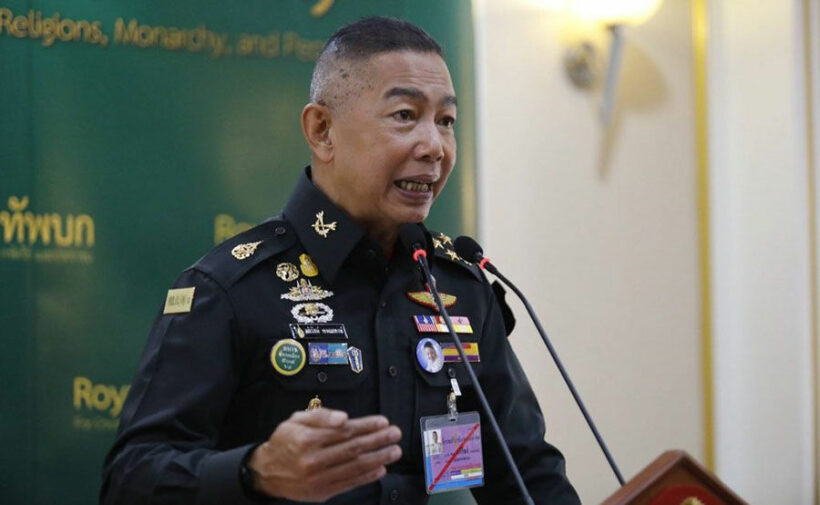 A report in Nation Thailand says that Thailand's army chief Apirat Kongsompong has ordered the transfer of all committee members at the Lumpini Boxing Stadium in Bangkok. The dressing down and side-lining of the officials comes after the committee went ahead with a boxing match at the stadium on March 6, two days after the government ordered such venues to close, as part of the Covid-19 lockdown measures.
The stadium is owned and operated by the Royal Thai Army.
The stadium was later found to be a hotbed for the virus, generating a cluster of hundreds of infectionsthat spread beyond Bangkok and into other provinces. A subsequent inspection has revealed serious problems with the venue's hygiene and disease prevention measures.
Army Chief Apirat Kongsompong is ordering the transfer of all committee members, having already transferred the manager, Rachit Arunrungsee, who is reportedly set to retire in September.
SOURCE: Nation Thailand
Keep in contact with The Thaiger by following our
Facebook page
.
Man arrested after hacking bank account of nearly 400,000 baht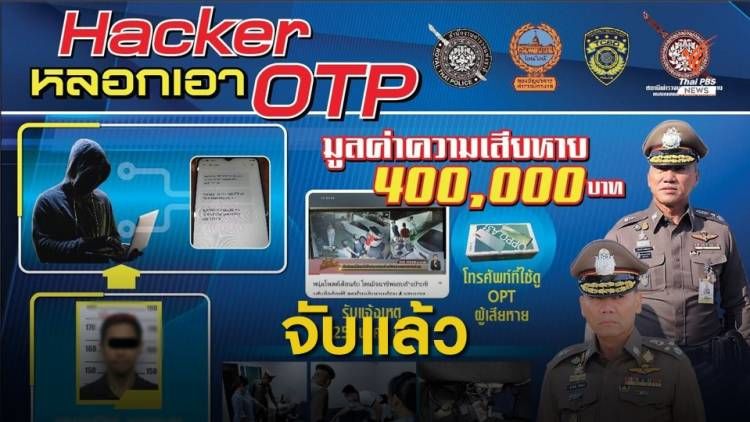 Police arrested a man for fraud after he hacked into a rich businessman's bank accounts using a smartphone sent in the mail, posing it as a prize. 34 year old Anontwat Vorametchayangkul took 395,000 baht from the man's accounts, police announced yesterday. He has a background in computer science, and police say he is wanted in 9 cases which are mostly fraud related.
A text message was sent to the businessman saying he won a phone in a customer reward promotion from a luxury hotel where he had recently stayed. He also received calls from the number, and when he didn't answer, they contacted his mother's phone saying the won the phone in a random drawing and he also won a free 3-day stay at the hotel.
The phone was later delivered to his house in Bangkok and was told to keep the SIM card in the phone for 2 hours to verify his reward. He checked his bank account sometime after and noticed money was missing.
The delivery driver was questioned. He said he took short term jobs he found online and was hired to deliver mobile phones people won in a hotel promotion for 5,000 baht. Police say the driver was not involved in the scam.
SOURCE: Bangkok Post
Keep in contact with The Thaiger by following our
Facebook page
.