Bangkok land prices plateau, new tax on the way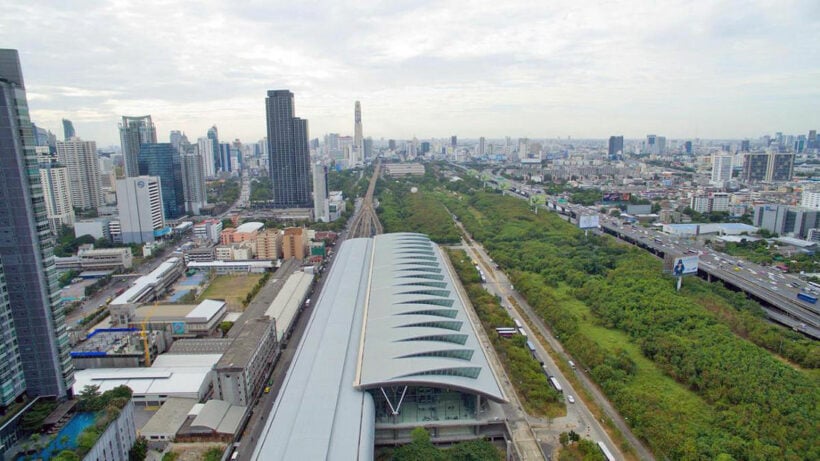 Land prices in the Thai capital are forecast to plateau, or even drop this year. This would be the first time in more than ten years that Bangkok's land prices have levelled off.
So what is causing the sudden surge in land becoming available?
Property and real estate consultants say the changes can be blamed on the general economic slowdown and the Land and Buildings Tax that takes effect early 2020. They report there's a lot of new land coming up for sale as owners gear up for the new tax next year.
CBRE Thailand have noted that there is an increasing number of landowners with a large tracts of land for sale. They say that owners, affected by the slowdown in the country's economy, are offering up slices of Bangkok land and properties with "negotiable deals or flexible prices".
Worried about the upcoming Land and Buildings Tax, some owners are trying to divest themselves of some of their property assets. Some landowners are also offering leasehold options to minimise new costs from the new tax.
The new Land and Buildings tax will tax vacant land at .3 – .7%, with a rise of .3% every three years. To put that into perspective, for a one-rai vacant plot on Phloenchit Road, Bangkok, the tax rate will be 2 million baht per year.
New appraisal prices for land take effect for four years starting from Jan 1, 2020. According to the Treasury Department, the revised appraisals will mean an average increase of 2.5% in Bangkok and 8.3% nationwide.
According to CBRE, with so many plots coming onto the market at more negotiable prices, land prices in Bangkok could drop by 5-10% from last year or at least remain flat, for the first time since 2009.
CBRE reports that the average increase in land prices across Thailand per year has been around 2-3%, and 5-6% for Bangkok. But that has accelerated in recent years with land prices in Bangkok rising more than 10% per year over the past couple of years.
FazWaz CEO Brennan Campbell says that the 'sellers' market is now turning into a 'buyers' market around Bangkok.
"We're still seeing a steady surge of buyers, both local and international, but the heat from the last couple of years has cooled, and that's a good thing."
"This year's tightening up of Thai banks' Loan-to-value ratios and the new Land and Buildings Tax coming into effect next year will be soaked into the longer-term trends. Whilst there may be a few bargains around there will be no large scale correction."
"The fundamentals of property in Bangkok and many other places around Thailand remains positive."
CBRE report that, last year foreign buyers recorded property purchases valued at 92 billion baht, 43% of that from Chinese buyers.
"When the Chinese market slows down, the condo market slumps."
Property analysts are anticipating the condo market slowdown will likely continue into next year and that there is a large amount of available new stock on sale, and a few bargains around.
SOURCES: Bangkok Post | CBRE | FazWaz
Keep in contact with The Thaiger by following our Facebook page.
Never miss out on future posts by following The Thaiger.
Man arrested for allegedly importing millions of fake designer sunglasses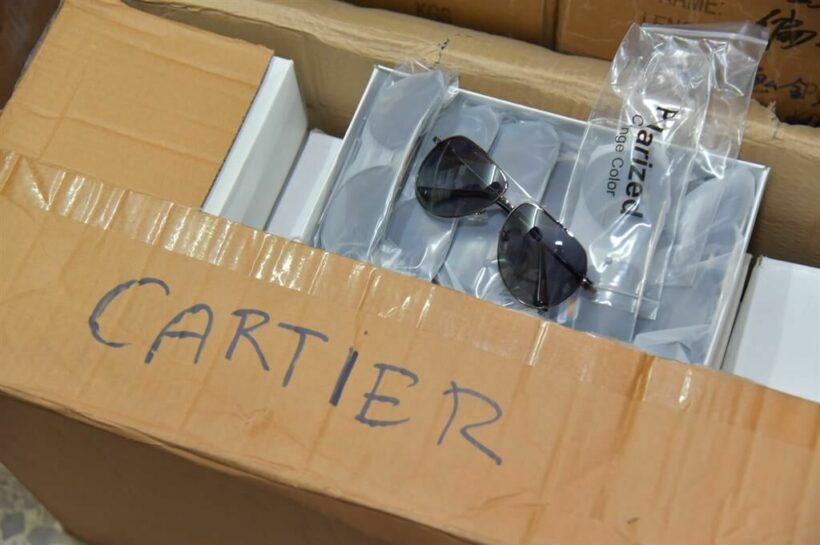 A 42 year old Chinese man was arrested for allegedly importing fake designer sunglasses after police raided 2 locations in Bangkok's Thonburi area and seized 3 million pairs of fake designer sunglasses worth around 300 million baht.
Officers from the Department of Special Investigation raided multiple rooms at the Dao Khanong Condominium and the BMC Dao Khanong Cinema. The department posted photos of the raids showing rooms filled with boxes stacked to the ceiling.
Police say the sunglasses had major designer brand names like Ray Ban, Gucci, Oakley, Chanel, Christian Dior, Dolce & Gabbana, Cartier, Mont Blanc, Marc Jacobs, Armani, Fendi and Versace.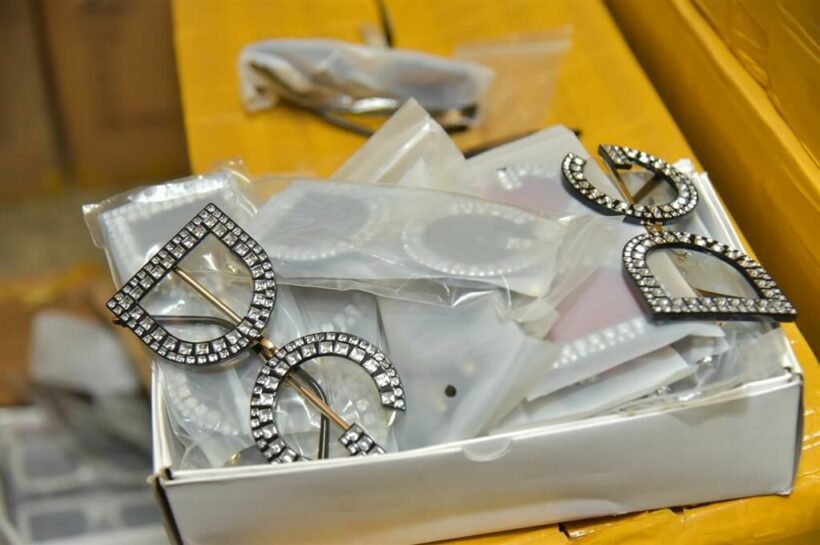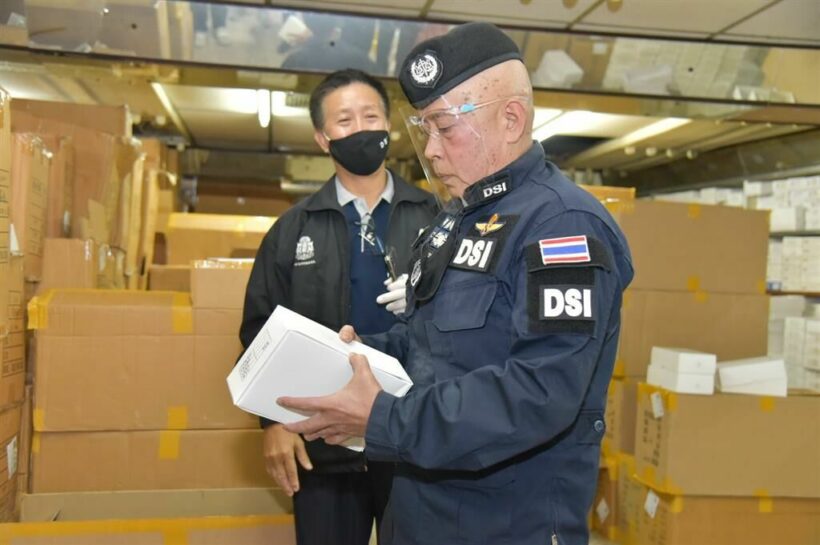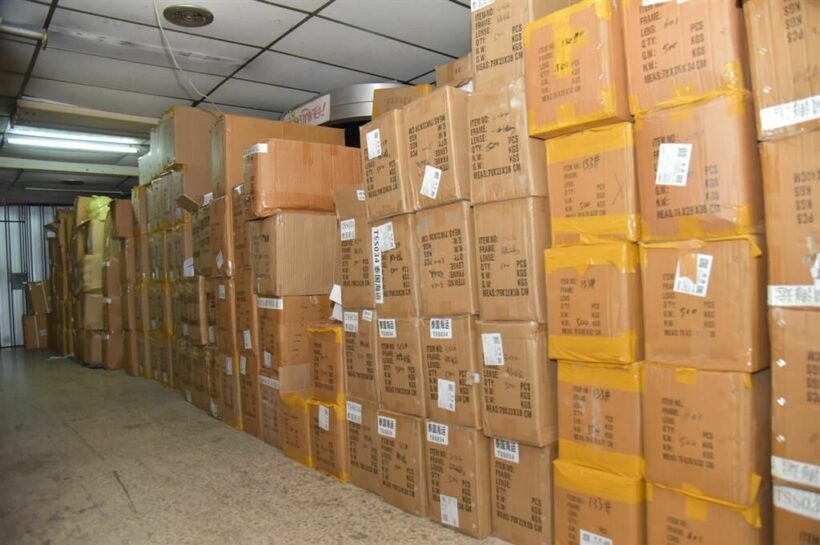 SOURCE: Thai Visa
Catch up with the latest daily "Thailand News Today" here on The Thaiger.
Keep in contact with The Thaiger by following our Facebook page.
Never miss out on future posts by following The Thaiger.
Police shoot and kill man suspected of dealing "K-powdered milk"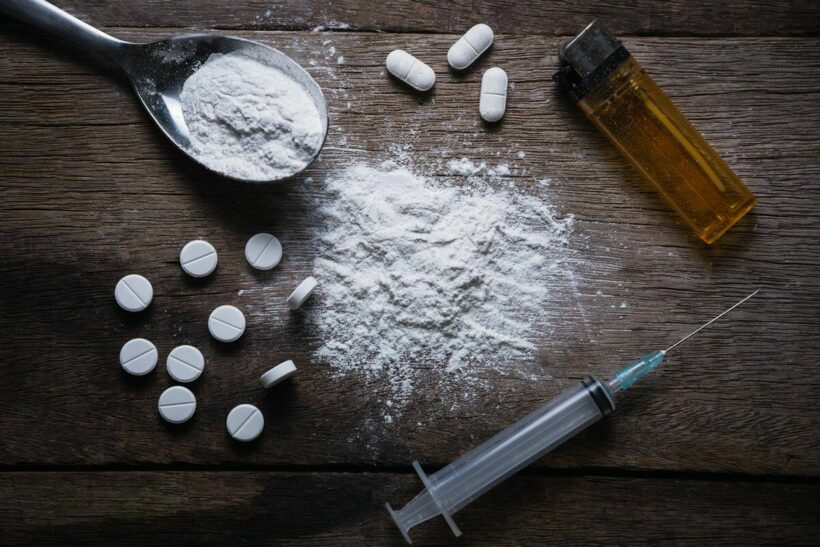 A man suspected of selling the ketamine-based drug cocktail, which is said to be tied to at least 10 deaths in Bangkok, was shot and killed in a shootout with police in Nakhon Pathom, just west of the capital. The narcotic cocktail, known as "K powdered milk," is ketamine laced with methamphetamine, heroin and the anti-anxiety medication diazepam, all crushed up together resembling powdered milk.
Police tracked down 41 year old Wasan Khiaohom yesterday. He was in a pickup truck parked next to another car on a roadside in Nakhon Pathom's Mueang district. As officers moved in to investigate, Wasan, who also went by the name Ple Kampangsaen, got out of a pickup and pulled out a gun, firing shots at the officers. Police fired back, shooting him. Wasan tried to flee the area, but collapsed and died in a wooded area by the road.
Police say they searched Wasan's pockets and found a small bag of "K powdered milk" and 40 ecstasy pills. Police also arrested 2 alleged accomplices who were driving the car and pickup truck.
Police have been cracking down on illicit drugs after 10 people died reportedly after taking the narcotic drug cocktail while others were hospitalised. From January 13 to 18, police arrested 592 people in the drug crackdown. In a series of busts, police say they seized a total of 8,644,825 baht worth of drugs including methamphetamine pills, crystal methamphetamine, cannabis, ketamine, kratom leaves, kratom drink and ecstasy pills.
SOURCE: Bangkok Post
Catch up with the latest daily "Thailand News Today" here on The Thaiger.
Keep in contact with The Thaiger by following our Facebook page.
Never miss out on future posts by following The Thaiger.
Woman sentenced to 43 years in prison for violating lèse majesté law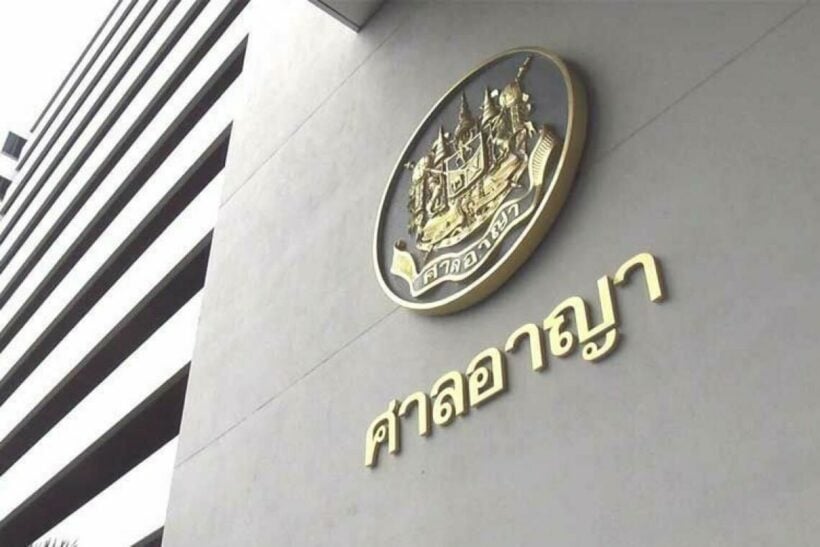 The Bangkok Criminal Court sentenced a former public official to more than 4 decades in prison for violating the country's strict lèse majesté law on insulting or defaming the Thai Monarchy.
The woman, a former Revenue Department official known as Anchan, was found guilty on 29 counts of violating Section 112 of the Criminal Code, known as the lèse majesté law, as well as the Computer Crime Act. She was sentenced to 43 years and 6 months in prison.
Anchan had posted audio clips on Facebook and YouTube of a man making comments considered critical of the Thai Monarchy. The man has been arrested, but officials haven't released any other details.
The ruling comes during an ongoing pro-democracy movement raising subjects that are considered taboo in Thai society. In recent months, dozens of protesters have been charged with violating the lèse majesté law. A senior researcher from the Human Rights Watch as the recent sentence sends a "spine-chilling" message.
"Today's court verdict is shocking and sends a spine-chilling signal that not only criticisms of the monarchy won't be tolerated, but they will also be severely punished."
Section 112 of the Criminal Code:
Those who defame, insult or threaten the King, the Queen, the Heir-apparent or the Regent shall be punished by a jail term of between three to 15 years.
SOURCES: Thai Enquirer | Bangkok Biz News| Independent
Keep in contact with The Thaiger by following our Facebook page.
Never miss out on future posts by following The Thaiger.