Myanmar flood toll reaches 51 – 4,000 houses submerged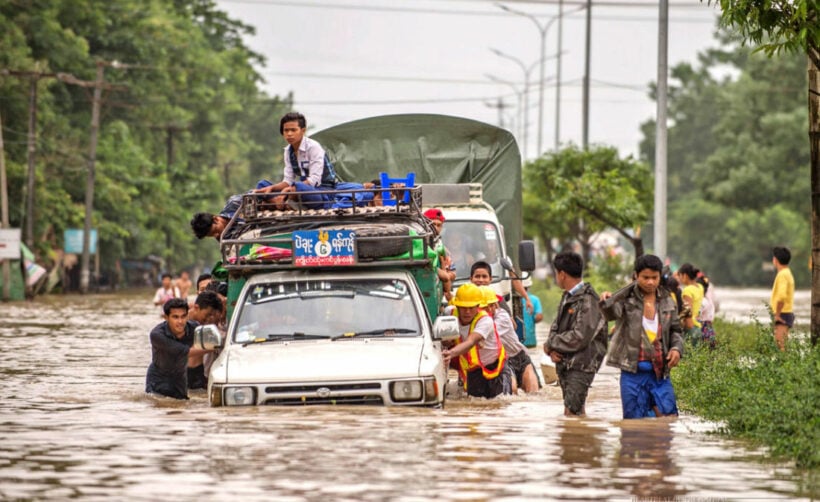 PHOTOS: Myanmar Times
Burmese troops have been deployed to flood-hit parts of Myanmar to help with relief efforts after rising flood waters have left thousands stranded, mostly in the southern parts of the country. The death toll from the landslide has jumped to 51.
This year's monsoonal floods have tested the government's ability to respond after a the fatal landslides on Friday in southeastern Mon state. That was then followed up with deluges that submerged houses, displacing thousands.
Heavy rains pounded other parts of Mon, Karen and Kachin states, flooding roads, destroying bridges and forcing families to flee by boat. Pictures from the region show residents swimming away or bundling their possessions onto small boats and rowing to higher ground.
Floodwaters have submerged more than 4,000 houses in the state and displaced more than 25,000 residents who have sought shelter in monasteries and pagodas, according to state-owned Global New Light of Myanmar.
Around 89,000 people have been displaced by floods in recent weeks, although many have since been able to return home, according to the UN's Office for the Coordination of Humanitarian Affairs.
SOURCE: AFP/Thai PBS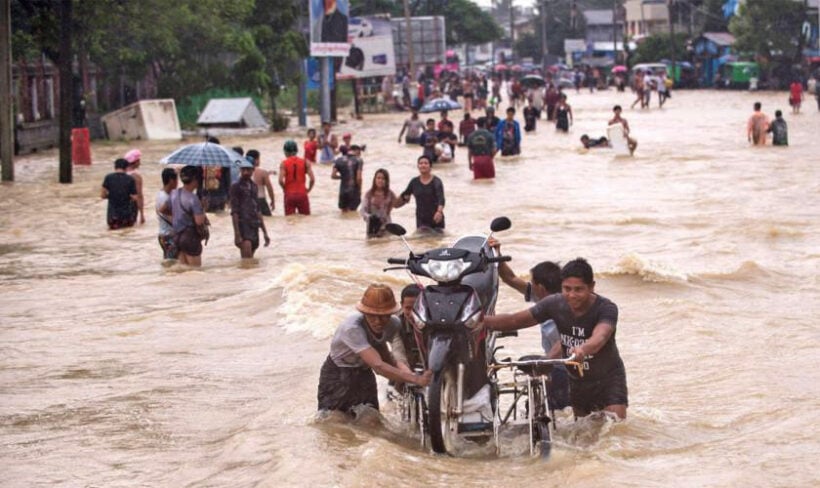 Keep in contact with The Thaiger by following our
Facebook page
.
Amnesty International says Myanmar bombing civilians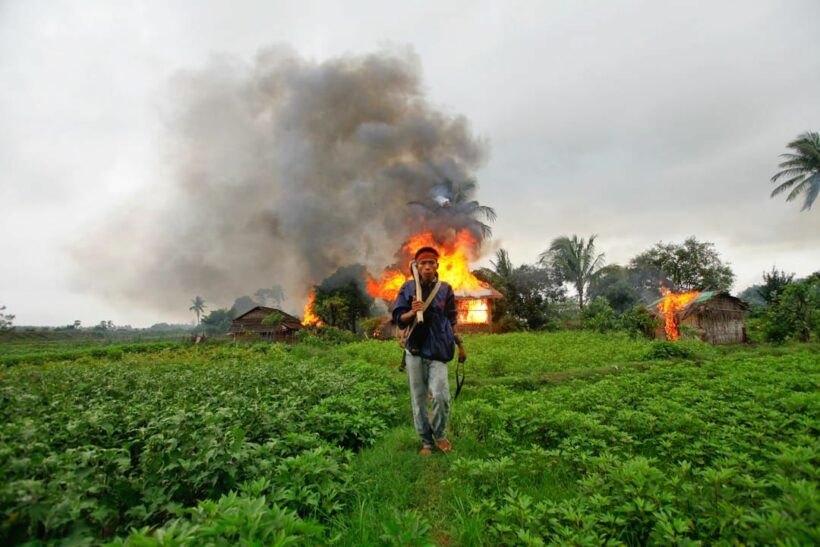 Myanmar is bombing its own people, according to Amnesty International. The human rights watchdog says it has evidence that indiscriminate airstrikes by Myanmar's military, also known as the Tatmadaw, are killing civilians, including children, amid a worsening armed conflict in the country's Rakhine and Chin States.
The attacks, and other serious human rights violations, are taking place in towns and villages where internet communication has been cut off for over a year. Locals have been kept in the dark over the threat of Covid-19 and denied information about humanitarian assistance. Rakhine State has been largely free of the coronavirus, but cases were on the rise in June.
Amnesty's Asia-Pacific regional director says that whilst Myanmar authorities were urging people to stay at home to help stop Covid-19, in Rakhine and Chin states its military was burning down homes and killing civilians "in indiscriminate attacks that amount to war crimes".
"Despite mounting international pressure on the military's operations in the area, including at the International Court of Justice, the shocking testimonies we have collected shows just how deep impunity continues to run within Myanmar military ranks."
In May and June, Amnesty interviewed more than 20 ethnic Rakhine and Chin villagers affected by military operations, which included airstrikes and shelling; analysed satellite images of burned villages, and verified video footage showing violations by the Burmese military.
The conflict has escalated since the January 4 2019 attack by the Arakan Army, an ethnic Rakhine armed group, against several police posts in northern Rakhine State. The incident prompted a retaliatory order to 'crush' the AA and marked a turning point in the escalation of the conflict, which has since displaced tens of thousands. The UN High Commissioner for Human Rights estimates that in recent days an additional 10,000 people fled their homes as a result of heavy fighting and warnings of advancing military operations.
Myanmar officially labelled the AA an unlawful organization on March 23. Fighting surged between March and May, while Myanmar also faced its first Covid-19 cases. More than 30 civilians were killed or injured in May alone, according to the UN. The victims were predominantly from Buddhist and Christian ethnic minorities, though media reports have also documented violations against Rohingya civilians.
The military's airpower has inflicted immense damage and human suffering. Soldiers also appear to regularly confiscate or destroy civilian property and commandeer monasteries as bases. Amnesty documented the use and confiscation of civilian property by soldiers in Rakhine State and northern Shan State in 2019.
Residents say soldiers took rice, firewood, blankets and clothes, mobile phones and personal documents, gold bracelets, and necklaces. Livestock was slaughtered or taken. Myanmar soldiers also knocked down doors, broke windows, and damaged small Buddhist shrines kept at home.
Amnesty also documented incidents of the burning or destruction of villages in different townships in Rakhine and Chin States. Satellite imagery of several affected villages shows widescale burning consistent with Myanmar military tactics. The military and the AA have blamed each other for the burning.
They say they have not been able to document operations and abuses by the Arakan Army in the reporting period due to Covid-19 travel restrictions and limited access to affected areas and witnesses. But reports suggest the army has continued a pattern of abuses previously documented including endangering the lives of civilians during attacks, intimidation of local communities, and arbitrary deprivation of liberty.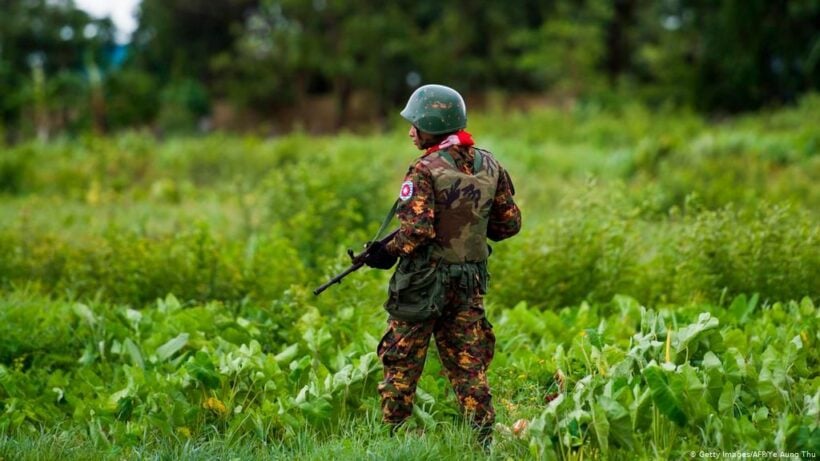 SOURCE: Amnesty International
Keep in contact with The Thaiger by following our
Facebook page
.
5 year old Burmese girl raped, murdered in Tak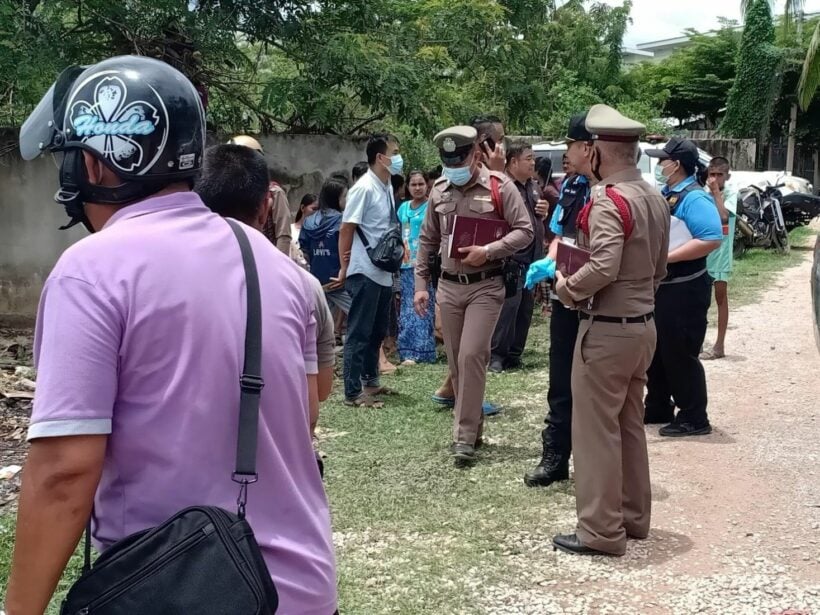 Villagers in the north western Tak province were shocked yesterday by reports of the rape and murder of a 5 year old Burmese girl. Her body was discovered in a forest in Mae Sot district. Police went to Muhajireen community in Mae Sot after being notified of the crime. They found the girl's body, her hands and legs bound with rope and her clothes torn.
It's was assumed the girl was raped and murdered. 3 suspects have been arrested while authorities await forensic test results. Mae Sot Hospital has confirmed the girl suffered internal injuries and bleeding. Doctors also found a piece of cloth stuffed in her mouth.
The community of about 100 residents were horrified by the news. They say the girl went missing at around 7pm on Friday and was found the next morning.
Witnesses claimed that they saw a man take the girl away while she was playing alone in the yard. He reportedly returned alone. It was later revealed the man had previously been convicted for rape and imprisoned for 7 years when he lived across the border in Myanmar.
SOURCE: Nation Thailand
Keep in contact with The Thaiger by following our
Facebook page
.
113 bodies recovered in Myanmar jade mine mudslide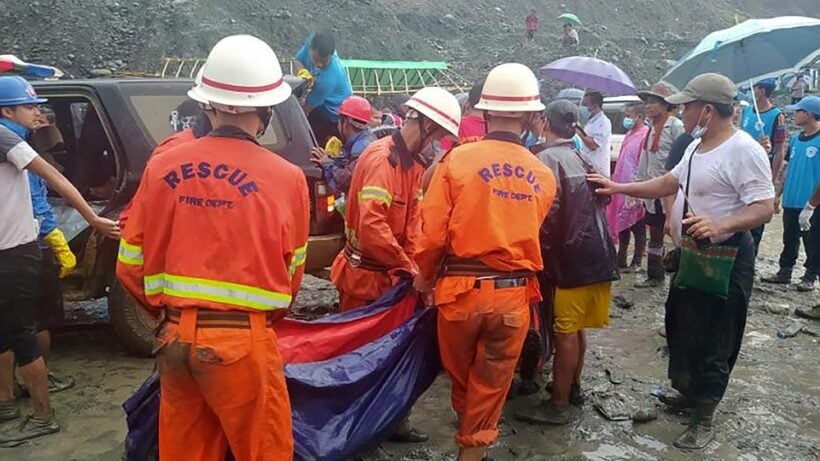 At least 113 are dead after a landslide at a jade mine in northern Myanmar. The Myanmar Fire Services Department says that the incident took place early today in the jade-rich Hpakant district of the northern Kachin state after a heavy rainfall. Photos in the post showed a search and rescue team wading through a valley apparently flooded by the mudslide.
"The jade miners were smothered by a wave of mud. A total of 113 bodies have been found so far."
"Now we recovered more than 100 bodies," a local official with the information ministry told Reuters by phone, "Other bodies are in the mud. The numbers are going to rise."
Fatal landslides are common in the poorly regulated mines of Hpakant, the victims often from impoverished communities who risk their lives hunting the translucent green gemstone.
A 38 year old miner who witnessed the incident says he spotted a tall pile of waste that appeared to be on the verge of collapse and was about to take a picture when people began shouting "Run, run!"
"Within a minute, all the people at the bottom of the hill just disappeared. I feel empty in my heart. I still have goose bumps… There were people stuck in the mud shouting for help but no one could help them."
Aung San Suu Kyi's government promised to clean up the industry when it took power in 2016, but activists say little has changed.
Official sales of jade in Myanmar were worth $750 million US dollars (23.3 billion baht) in 2016-2017, according to data published by the government. Experts say the true value of the industry, which mainly exports to China, is much larger.
Northern Myanmar's abundant natural resources – including jade, timber, gold and amber – have also helped finance both sides of a decades long civil war between ethnic Kachin and the military. The fight to control the mines and the money they bring frequently traps locals in the middle.
SOURCE: Al Jazeera | Newsvoice
Keep in contact with The Thaiger by following our
Facebook page
.