Visa fee waiver to run until end of April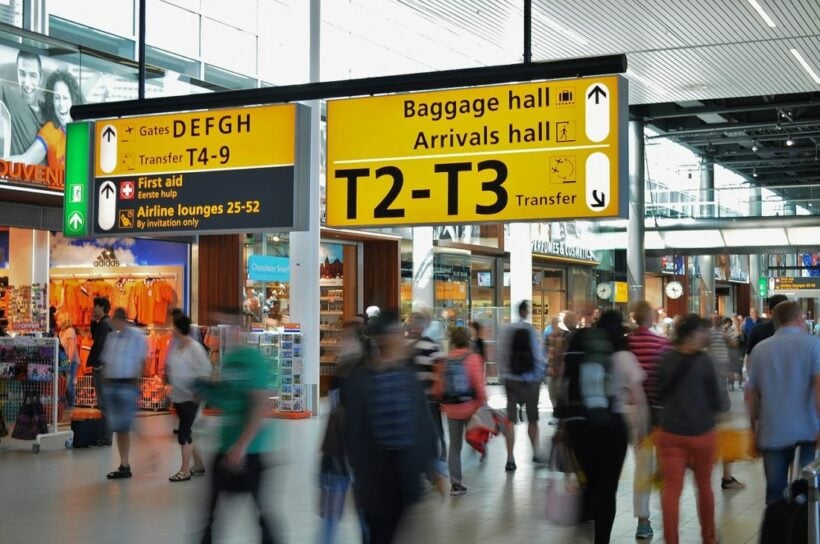 The government will extend the waiver of visa-on-arrival fees for another six months to boost the number of foreign tourists entering the Kingdom.
A government spokesperson announced on Tuesday (October 22) that the Cabinet had approved a six-month extension to the exemption until the end of April next year.
The visa fee waiver was implemented in November last year and due to expire by the end of this month.
Waiving the 2,000 baht fee has led to a 120% increase in tourist arrivals despite costing the government 10.76 billion baht in lost revenue.
However, that loss was insignificant when compared to the added 144.73 billion baht in tourist spending, the spokeperson said. The move is part of the government's measures to boost the local economy, including incentives for domestic tourists, soft loans and reductions in mortgage and transaction fees for the property sector.
In a related move, the government has also agreed to quadruple the quota for Australians entering Thailand on Work and Holiday Visas (WHV) from 500 to 2,000 per year.
The Cabinet also allocated 19 billion baht to spur local tourism, of which 10 billion is a contingency fund for the Tourism Authority of Thailand.
SOURCE: nationthailand.com
Keep in contact with The Thaiger by following our
Facebook page
.
Australian consul general in Phuket confirms letters for stranded Aussie expats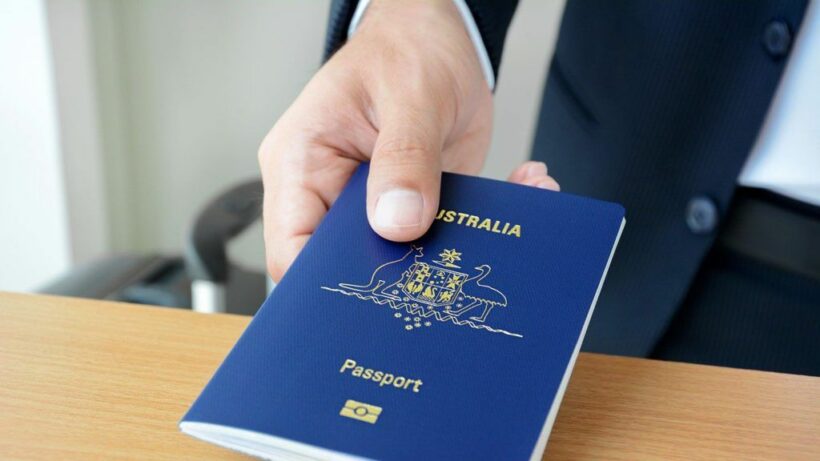 The Australian Consulate General in Phuket says it will provide visa support letters to any Australians in Thailand who can prove long-term residency in Thailand. The Australian consul general in Phuket confirms that letters for expats caught by Non-Imm O visa requirements will be provided.
"Please email Consular.Phuket@dfat.gov.au with your personal particulars page of your passport and a copy of your current visa. There will be no fee applied for this service"
Click HERE for a link to the website.

Australians were urged to check the Australian government's SmartTraveller website for more details.
"We will NOT consider providing these letters to those who are travelling on Tourist Visas."
"Australian Government advice remains that Australians should seek to return home while commercial options remains to do so."
Australian Consulate Phuket
Keep in contact with The Thaiger by following our
Facebook page
.
'Watching the Thais' – understanding Thai culture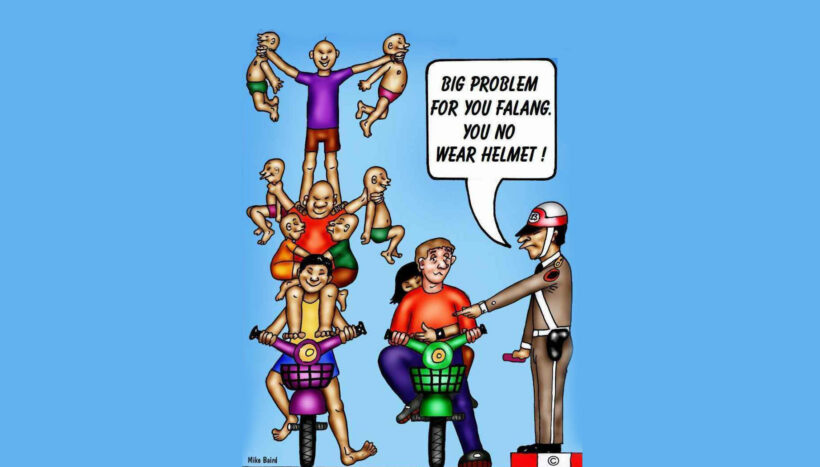 Why does a Thai smile at you after crashing into the back of your car? Why do Thais deplore walking?
The heat, the heat.
What about the weather? Why is everything done as a pack? What is all this 'face' stuff about?
Lies? Confrontation? 

Sleeping and shopping?
Just what is it with the Thais? 

What's it all about?
Author and academic Tom Tuohy answers all these questions and much more in his new book about the Thais and all their quirks. I wish I had read it before I learned the hard way.
"The psychology and general atmosphere whilst using public transport in Thailand is also interesting to think about. When you happen to find yourself on, for example a regular Thai bus, some general considerations need to be noted.
"The same driver will invariably drive as if he has a prior appointment (which he's only just remembered), with some mysterious benefactor who is going to alter his and his family's life radically. It is apparently for this reason that he will proceed to slam hard on the brakes at every juncture.
"It amazes me how these drivers wait till the last second to do this, instead of gently easing on the brakes when approaching a junction. What results is a collective surge of passengers moving forward en-masse like an unintentional human, as opposed to Mexican Wave: grandma on her weekly visit to feed the ducks in Lumpini Park gets a new seat on the floor; Somchai, the 7-11 employee gently and apologetically extricates himself from the cleavage of Navaporn, the cute SCB teller; students from nearby colleges hang on for dear life, hoping their hair isn't messed up and make-up isn't smudged when they collide with the stainless steel handrails.
"The unflappable ticket-collector, almost always a woman, moves slowly down the bus, click-clacks open and shut her klaxon-like metal pencil case full of five- and one-baht coins, and carries on collecting the money as if nothing ever happened. 'Mai pen rai!' the elderly gentleman mumbles in the corner. 'Amen brother' I say quietly to myself as I pick myself up off the floor!"
(Watching the Thais, Chapter Three, Thais and Movement , Keep on Walking, Johnny Walker)
If you are one of the forty million or so expected visitors to Thailand this coming year, or an expat interested in moving to the country, this book is a must for you. The book is divided into ten chapters, each one detailing some of the virtues as well as common misconceptions about living and working in Thailand.
Common questions asked by visitors are also dealt with: why do Thais walk so slowly? Why do they like spicy food? Why are they always smiling? Why does nothing seem to upset them?
Towards the end of the book, a series of blogs discuss deeper aspects of living and working in Thailand e.g. the state of Thai education, cross-cultural communication, the Thai floods, marriage to a Thai, and the way the Thai riots in 2010 were presented by the foreign media. If you are planning to spend any length of time in the country and really want to understand the Thai modus operandi, this book will give you a great insight into the uniquely Thai way of thinking and being.
"This is a book I wish I'd read before I went to Thailand for the first time (although it hadn't been written then). Even now, 23 years later, it taught me things I didn't know."
(Timothy Hallinan, author of the Poke Rafferty and Junior Bender series of books)
"Watching the Thais" is a great resource for anyone with an interest in the magnificent kingdom of Thailand. A great read – informative and entertaining.
(James Newman – Author of Bangkok Express and The White Flamingo)
"Though he doesn't yet qualify as an Old Thailand Hand with two decades in residence, he has lots of personal impressions of the Land of Smiles. Tom, Ajarn Tuohy, is well read on the subject."
(Bernard Trink, Nite Owl columnist for the Bangkok Post)
To buy the book, click HERE or HERE
Keep in contact with The Thaiger by following our
Facebook page
.
World's best street food, top 30 cities rated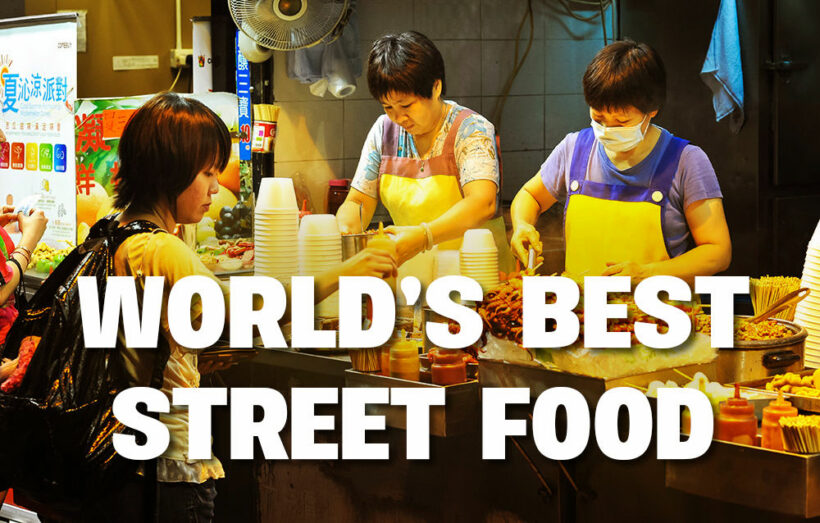 Where in the world is the best street food? Those living in Thailand will bet Bangkok is going to come out on top, right? Well, not according to research, the Street Food Index, conducted by My Late Deals. In their current surgery, Hong Kong came out on top as the city with the best street food. The city topped the Street Food Index, beating tasty competition from Bangkok and Ho Chi Minh in Vietnam.
The annual Street Food City Index ranks the top 30 street food cities in the world for food obsessed travellers. Cities on 4 parameters: number of street food vendors, affordability, number of street food experiences/tours and sanitation.
Hong Kong was followed by Bangkok, Ho Chi Minh, Singapore, Mumbai, Rome, Tel Aviv, Sydney, Mexico City, with Portland, Oregon, rounding out the top 10.
Hong Kong topped the ranking thanks to its high number of street food stalls and street food experiences and high levels of sanitation. Street food is also reasonably cheap in Hong Kong costing around £5 (205 baht). Some of the food you can try in Hong Kong includes dim sum, curry fishballs and cheung fun (a rice noodle roll is a Cantonese dish from Guangdong Province southern China and Hong Kong, commonly served either as a snack).
Bangkok came second (we're considering an official protest) on the list as its home to the cheapest street food (with an average cost of just £1.61 (66 baht) and the second highest number of street food experiences available in the list. It also scored high marks in number of street food vendors. Some of the food you can try in Bangkok includes the ubiquitous pad thai, khao niao mamuang and tom yum goong (spicy!).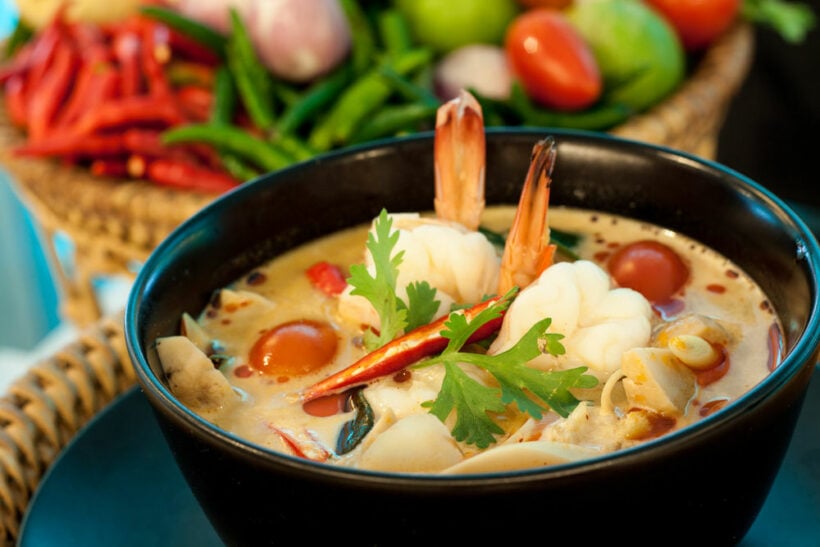 Sitting in third place is the Vietnamese southern city of Ho Chi Minh which gets top marks for number of street food experiences and high marks for affordability (with an average cost of just £1.77 (73 baht) and number of vendors but like Bangkok, Ho Chi Minh lost marks for sanitation. Some of the food you can try in Ho Chi Minh includes pho, banh mi and goi cuon.
Singapore takes fourth spot thanks to its high levels of sanitation and number of street food experiences. It also scores highly on number of vendors but loses points on affordability. Some of the food you can try in Singapore includes char kway teow, kaya toast and laksa.
In fifth place is Mumbai. The city scored top marks in street food vendors with the highest number on the list. It also scored well on affordability and street food experiences. It scored lower on the sanitation aspect. Some of the food you can try in Mumbai includes vada pav, bhelpuri and pav bhaji.
The current top 30 street food cities…
1 – Hong Kong
Score: 93
2 – Bangkok
Score: 90
3- Ho Chi Minh
Score: 89
4 – Singapore
Score: 86
5 – Mumbai
Score: 78
6 – Rome
Score: 76
7 – Tel Aviv
Score: 73
8 – Sydney
Score: 72
9 – Mexico City
Score: 70
10 – Portland
Score: 69
11 – Seoul
Score: 68
11 – Beijing
Score: 68
13 – Berlin
Score: 67
14 – Paris
Score: 66
15 – Istanbul
Score: 65
16 – Palermo
Score: 65
16 – Penang
Score: 63
18 – Tokyo
Score: 61
19 – New Orleans
Score: 60
19 – Kuala Lumpur
Score: 60
21 – Cartagena
Score: 59
22 – Port Louis
Score: 58
22: Honolulu
Score: 58
24 – Taipei
Score: 49
25 – Marrakech
Score: 48
26 – Rio
Score: 45
27 – New York
Score: 43
27 – Durban
Score: 43
29 – Kingston
Score: 39
30 – Dakar
Score: 27
Keep in contact with The Thaiger by following our
Facebook page
.