Unregistered hotels and lodgings told to get their paperwork in order, or close down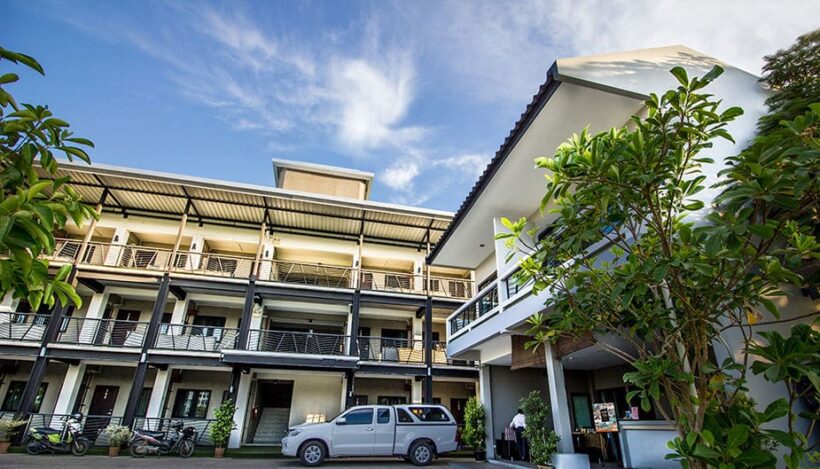 At least 5,000 of the country's estimated 23,000 unregistered small hotels are expected to get their paperwork in order. The rush to action follows the announcement by the current government to register and comply with the Hotel Act, or be closed down.
Most of Thailand's busy tourist spots are rampant with small and illegal lodgings for tourists. Whilst the growth of registered hotels has rushed to keep pace with the rising tourist numbers, so too has been the rise of unlicensed properties in Thailand's hot tourist spots.
The order was made through the controversial Article 44 powers which doesn't provide for debate or parliamentary endorsement. When announced last week the Thai PM said the order was aimed at bringing illegal hotels and accommodation service providers under better control and boost safety and reliability for guests.
The order will require smaller, unregistered accommodations to comply with the same regulations as properly registered hotels – building regulations, room sizes, the amount of fire extinguishers required, fire escapes, standards of accommodation, accounting standards, etc. The government says there will be a period given – up to 90 days – for properties to operate whilst they get their compliance and standards up to date.
Authorities are also reportedly planning amendments of the Hotel Act to bring room-sharing platforms like Airbnb under a legislative framework. Currently the act allows accommodation offerings with less than four rooms to operate without a hotel licence.
A law-firm has, in English, gone through the steps needed for unregistered accommodation to comply with the Hotel Act….
How to obtain a hotel license in due course
A hotel is defined under the Hotel Act 2004 as any business providing paid accommodation for less than a month, irrespectively of the number or capacity of the rooms. Even the smallest villa and a one-bedroom condominium unit can qualify as a hotel under the law. However, the Hotel Act legitimises ministerial regulations to regulate this otherwise.
To successfully apply for a hotel business application, in general, these seven steps are required:
Step 1: Is the business exempted under the 4-20 privilege? An application is only needed if (i) the business qualifies as a hotel and (ii) such hotel is not license-free. Under the Ministerial Regulation 2008, a hotel license is not required if the business
has not more than four rooms on all floors in all buildings,
has a total service capacity of no more than twenty guests,
qualifies as a small business which provides an additional source of income for the owner, and
reports its daily rental business to the government (hotel registrar).
If the business is in-line with these requirements, it is unclear whether it does not qualify as a hotel ("no hotel") or whether it is a license-free hotel business ("type-zero hotel"). The latest court decisions seem to favor the latter interpretation.
Type 0: hotels which are exempted from certain requirements including the need to obtain a hotel business license,
Type 1: hotels providing accommodation only, the number of rooms does not exceed fifty, the size of each room is not less than eight square meters,
Type 2: hotels providing accommodation and catering or restaurant services, the size of each room is not less than eight square meters,
Type 3: hotels giving accommodation, catering or restaurant services, the size of each room is not less than 14 square meters, and which has either conference rooms or entertainment venues which under the Place of Service Act could be a place for dancing, bars, and nightclubs or spa,
Type 4: hotels providing accommodation, catering or restaurant services, conference rooms, and entertainment venues, the size of each room is not less than 14 square meters.
For Type 3 and 4 hotels, no entertainment venues will be allowed unless these hotels have more than 80 rooms, are located in entertainment areas, or serve food, alcohol or entertainment only, and have opening hours after midnight.
You can read a full explanation about compliance with the Thai Hotel Act HERE.
Keep in contact with The Thaiger by following our
Facebook page
.


Do you need help with your business? Are you searching for a new job? Or an employer looking to hire? Try JobCute today.

Read more headlines, reports & breaking news in Thailand. Or catch up on your Thailand news.

Hotel association wants rules on short-term rentals, home sharing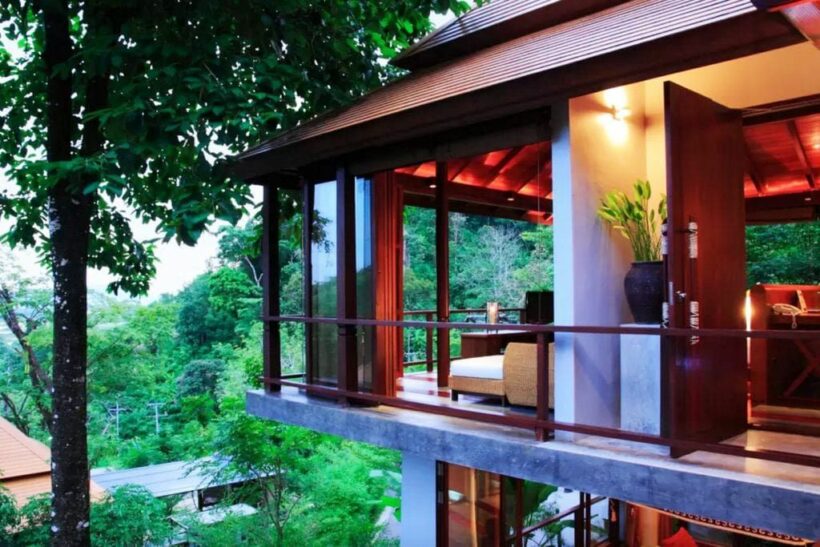 PHOTO: Airbnb and other accommodation-share businesses, plus a glut of newly opened hotels rooms across the country, is putting pressure on the traditional hotel model
The Thai Hotels Association has again asked for a meeting with the Minister of the Interior to discuss the impact of short-term rentals and home sharing services like Airbnb on the domestic hotel business. The Assoication's president Supawan Tanomkieatipume reminds him Thai law officially doesn't, technically, allow owners of condos to rent out their units for less than 30 days without a hotel licence.
But he acknowledges that the practice is widespread and almost impossible to police.
"THA has no intention of seeking a ban on these services in Thailand. We just want the government to issue suitable regulations on the operations of these service providers, and enforce related laws to protect customers."
Supawan acknowledges that the tourist numbers are still reaching almost last year's levels but says that the both accommodation-sharing services and a surfeit of new hotel rooms available is cutting into his members' bottom-lines.
His solution would make owners offering short-term rentals and home sharing services be required to register with the Ministry and apply for a business licence, the same as for hotel operators, and display their licence numbers when advertising.
THA also wants to count them in the total number of hotel operators, so the government can design measures to promote hotels based on the actual number of businesses in the market.
"A preliminary survey by THA shows that there are over 21,000 providers of accommodations not listed as hotels scattered around Bangkok and tourist cities. Without knowing the actual number of competitors, hotel entrepreneurs face the risk of room oversupply."
Statistics published by Airbnb earlier this year showed that home sharing generated more than 33.8 billion baht to property owners and the surrounding communities.
SOURCE: The Nation
Keep in contact with The Thaiger by following our
Facebook page
.
FULL TIME WRITER – English language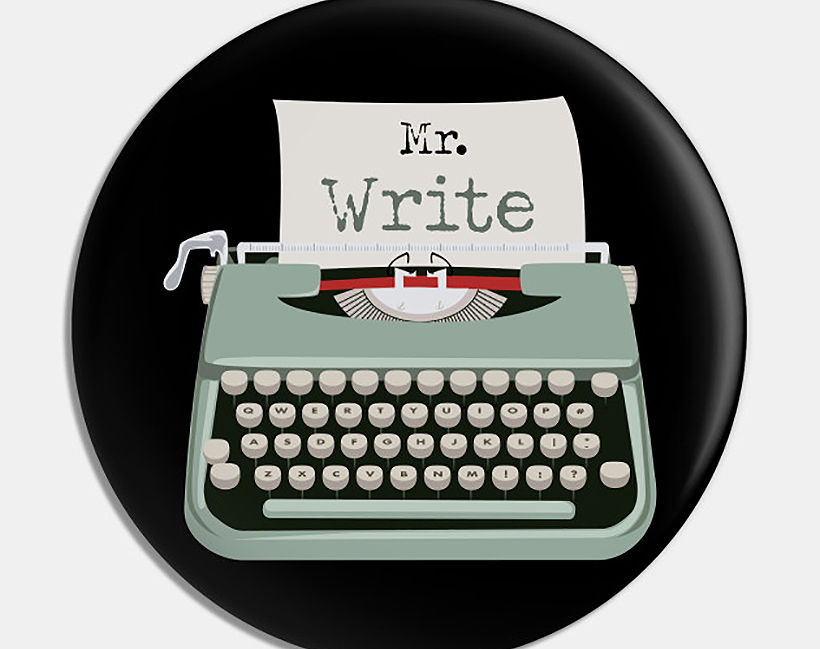 THIS IS A JOB ADVERTISEMENT
Are you Mr. or Ms. Write?
The Thaiger is currently seeking a full-time writer, in English, to work from our Cherngtalay offices in Phuket. You will have an enthusiasm for writing and a working knowledge of life in Thailand. You may have journalism experience but flair, speed and enthusiasm are much more important. You will also need a solid understanding of modern social media and, more broadly, the online media landscape.
We have fully training available for the right candidate. Working hours would be across 5.5 days a week. A legal visa and work permit are included in the job.
You will be working from our modern offices in Chaerngtalay in Phuket with our Thai and international staff.
Please apply, with your CV, outlining why you would be the ideal candidate to work with The Thaiger. Mark your response WRITER and send to info.thethaiger@gmail.com
Keep in contact with The Thaiger by following our
Facebook page
.
Number of foreign companies investing in Thailand up over 100%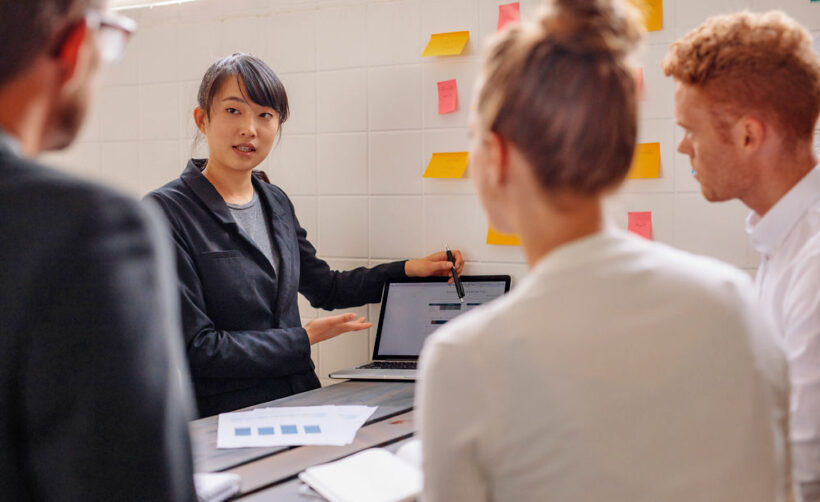 Foreign investment in Thailand has grown by 106% according to the National News Bureau of Thailand, with officials rolling out a number of measures to make foreign investment less complicated. The latest increase is despite a fall in the number of foreign companies approved to carry out business in the Kingdom – down 23% from last year.
Poonpong Naiyanapakorn, deputy director general of the Department of Business Development, cites various ongoing projects for the increase, including services to assist in the exploration of natural resources, mining for petroleum, and various metro projects.
During the first nine months of 2019, the Board of Investment (BOI) processed 1,165 foreign investment projects worth over 314 billion baht, reflecting an 11% increase compared to the previous 12 months.
The Department of Business Development is reported to be improving the application process, simplifying regulations and assisting investors who've requested investment promotion from the BOI. While foreign investors who've received business promotion still need to apply for foreign business certification within 30 days, they are exempt from having to process a business operations permit.
An information sharing scheme is now in the works that will enable foreign organisations to pay fees online, meaning they should be able to get their foreign business certification in just one day.
SOURCE: National News Bureau of Thailand
Keep in contact with The Thaiger by following our
Facebook page
.