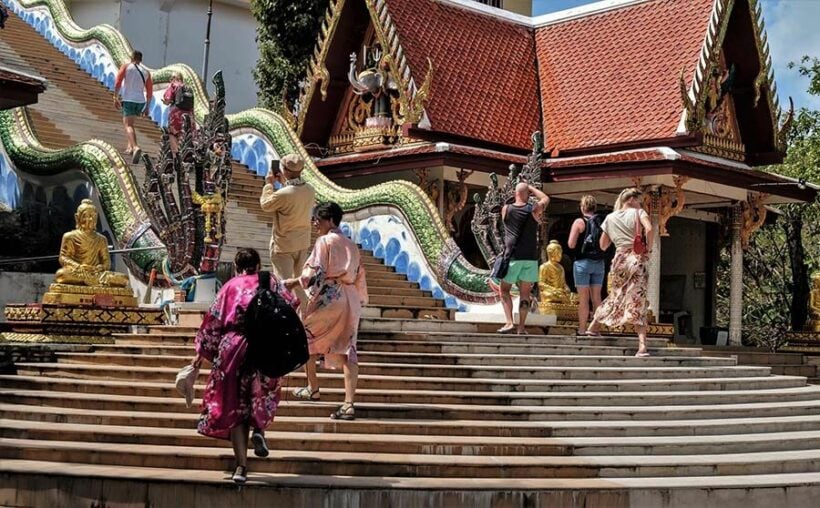 Those working in Thailand's tourism sector aren't getting their hopes up about a big boost to domestic travel any time soon. Wutthiphum Jurangkool, chief executive at Nok Air, says ongoing concerns about Covid-19, coupled with weak purchasing power, will make this November very different to last.
"Domestic tourism reached its peak last November, thanks to low infection rates and the improving travel mood driven by many marketing campaigns and government stimulus schemes, but this year might not see such a volume again."
The Bangkok Post reports that a lack of consistency in the entry requirements of each province is proving a deterrent, with domestic tourists opting to drive to nearby areas rather than flying. Wutthiphum also points out that this time last year, domestic travellers were not required to show a negative Covid-19 test before boarding a flight.
The president of the Thai Hotels Association's western chapter agrees that the Covid-19 situation is affecting bookings, despite the resumption of the subsidy scheme. Vason Kittikul says occupancy in the Cha-am district of Phetchaburi has gradually increased since September and is averaging around 60% for this month.
La-Iad Bungsrithong from the THA's northern chapter says take-up of domestic tourism stimulus schemes is low due to weak purchasing power, coupled with the schemes' strict measures, which are aimed at preventing fraud. However, there has been some improvement on July and August occupancy, which at one point dropped to nearly zero. Average occupancy this month is expected to be around 30%, while hotels on the outskirts of Chiang Mai could see occupancy rates of between 40 and 50%.
For more information on how to get into Thailand during the pandemic, CLICK HERE.
SOURCE: Bangkok Post