Central opens first luxury outlet at Suvarnabhumi on August 31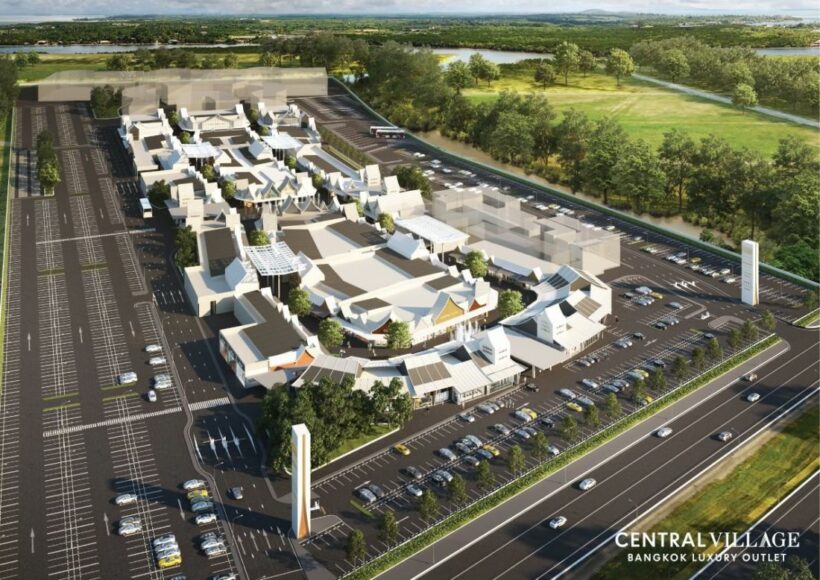 Central Village, "Thailand's first international luxury outlet", located near Suvarnabhumi Airport in Bangkok, will officially open on August 31.
The Nation reports that the design of the 5 billion baht facility, owned by the Central Pattana group, will "highlight Thai architecture and cultural identities" and shoppers will find at least 130 well known international luxury and lifestyle brands.
"More than half of the brands are opening their first outlet shop in Thailand, and over 60 have chosen to open their exclusive outlet store only at Central Village, with discounts of 35-70% every day."
Dr Nattakit Tangpoonsinthana, the executive vice president for marketing at CPN, says that Central Village is pioneering the new segment of 'Luxury Outlet' for the first time in Thailand.
"We intend to establish this new retail platform, filling the gap in the market, by making it one of the world's leading shopping destinations, similar to other popular tourist cities such as Japan, South Korea and Hong Kong, which also have leading outlets in Asia."
"We are expecting to attract 6-10 million customers per year, which can be divided into 65% domestic, focusing on the young and mass affluent nationwide, and 35% international tourists, focusing on those who fly into Bangkok."
The facility will also boast restaurants, a Tops Market, a children's playground and tourist service points.
CPN also plans to promote creative Thai brands at the Thai Pavilion Zone, where Thai products and contemporary art fairs will be held throughout the year, promoted as "Thai Signature Cultural Events". CPN will join hands with governmental organisations led by the Ministry of Culture and the Department of Internal Trade to hold events in a modern Thai theme presenting gifts and souvenirs, and local handicraft or OTOP items will be on sale.
Central Village will also provide convenient transportion to and from the facility, which located near Suvarnabhumi Airport, using a shuttle-bus service available at three pick-up points: CentralWorld, Udomsuk BTS Station and Novotel Suvarnabhumi Airport Hotel. Tourists will be at ease in dropping by at Central Village on their way to and from the airport, according to a release on Wednesday.
SOURCE: The Nation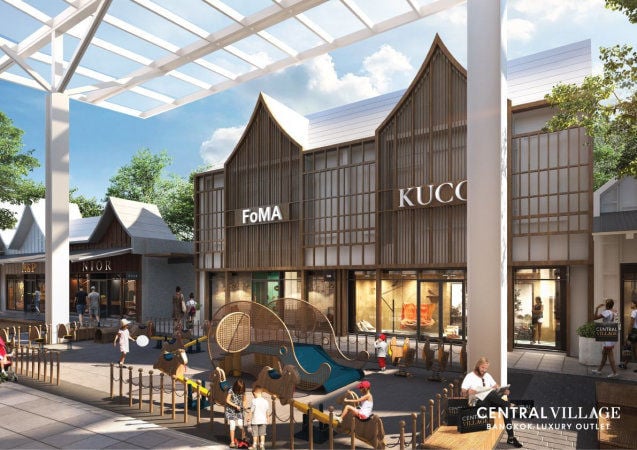 Keep in contact with The Thaiger by following our Facebook page.
Never miss out on future posts by following The Thaiger.
CCSA Update: 309 new Covid-19 infections in Thailand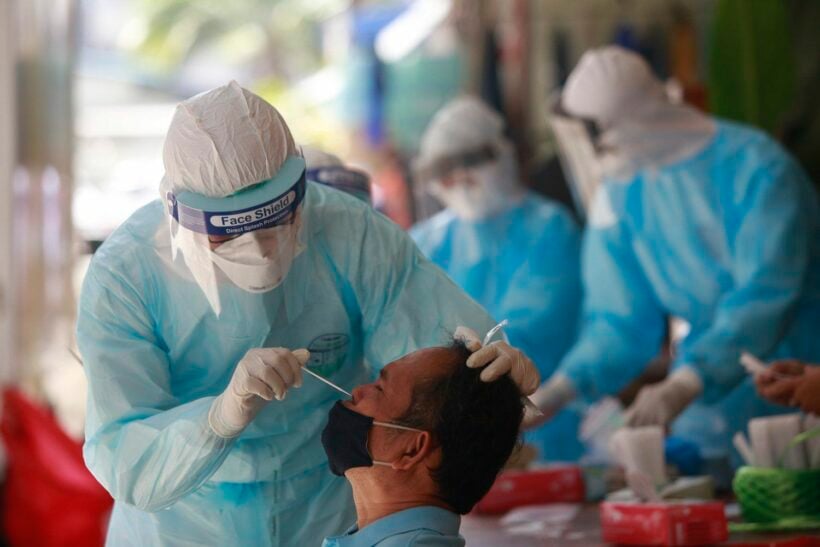 The CCSA's daily briefing today started with an update about a NBT news presenter who has attended the daily briefings at the CCSA studio and testing positive for Covid-19. The CCSA spokesman then announced that all people working in the CCSA studio, including himself, are defined as a "low risk" group for infections.
The CCSA spokesman says he, together with all those involved with any risk, will take a swab test this afternoon and will report the test results to the public later on. The infected NBT newscaster has been sent to the hospital already.
Today, 309 new Covid-19 cases were announced from the last 24 hours. The majority of the infections were detected from active case testing, accounting for 217 cases. Most of them were migrant workers. 80 were local transmission, while 12 cases were detected in state quarantine.
According to the CCSA spokesman, key measures to be rolled out next week will be the acceleration on proactive testing in Samut Sakhon and the outer western areas of Bangkok where the infection rate is still high. Numbers and reports from the active findings are expected to be complete by the end of next week will serve as key factors for a review of the current restrictions in place.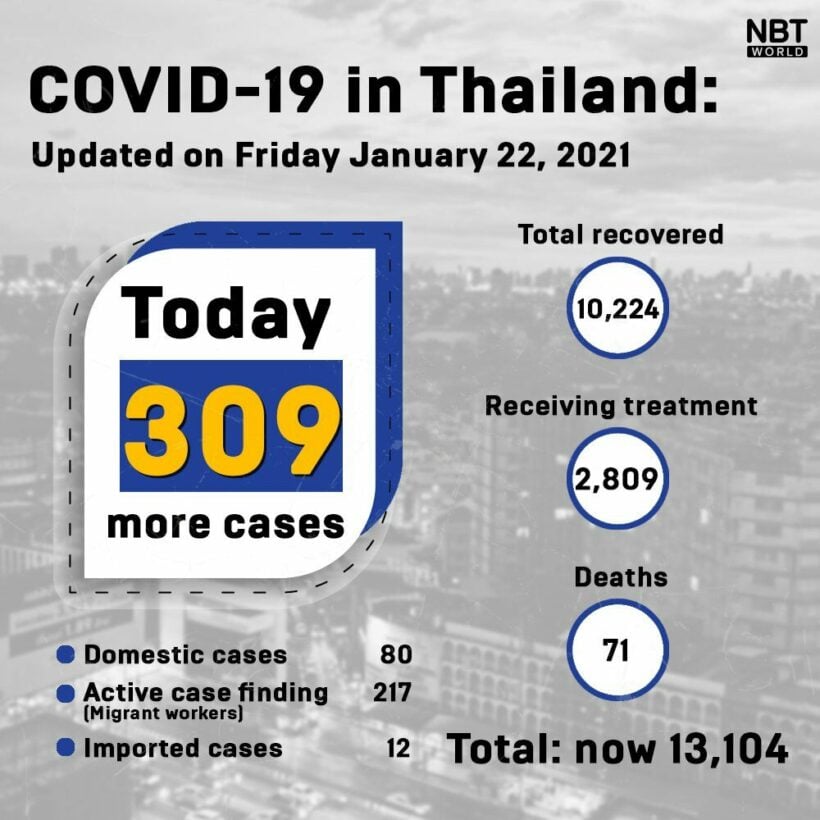 SOURCE: CCSA Daily Briefing
Keep in contact with The Thaiger by following our Facebook page.
Never miss out on future posts by following The Thaiger.
Smog across Bangkok can be blamed on a 'Dust Dome' of pollutants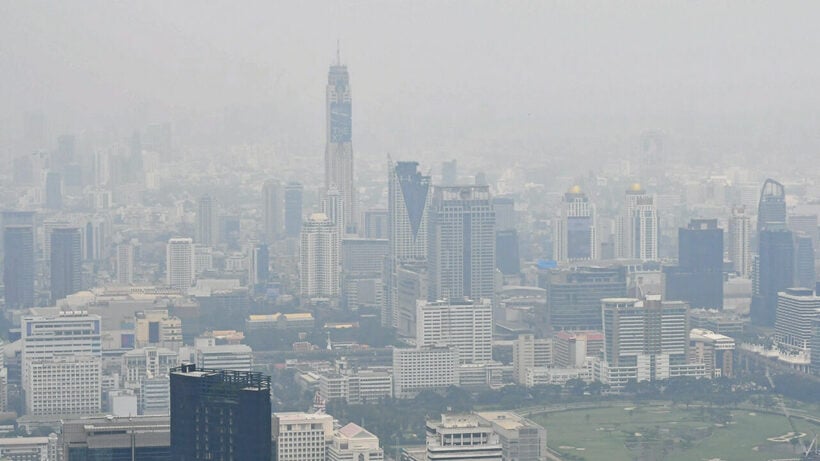 Poor air quality across Bangkok in the past week are not just caused by the PM2.5 dust. We can blame a 'dust dome' that is formed with low atmospheric pressure, dust and pollutants from the farmland waste burning, and greenhouse gases.
Natural Resources and Environment Minister Varawut Silpa-archa says that the pollutants come from "the improper disposal" of farming waste around Bangkok's northern outskirts. He also asked provincial governors to ask farmers to avoid burring farm waste. If they refuse to cooperate, there might be an order to ban all outdoor burning activities in the future, while suggesting that farmers should sell their agricultural waste instead of burning it.
The mentioning of the agricultural sector being major contributors to Bangkok's smog problems is a rare official recognition of the pollution 'elephant in the room'.
People in Bangkok are also being encouraged to avoid outdoor activities and wear their masks when going outside to prevent both the pollutants and Covid-19. While "unhealthy level" of PM2.5 has been reported in many areas over the past week, the Department of Pollution Control is considering both short-term and long-term measures to tackle the air pollution problems.
Measures that have been rolled out include an extension of the work-from-home policy, lowering the price of low sulphur fuel in the capital and its vicinity, extensive monitoring of waste burning on farms, as well as offering higher prices for sugarcane products which were made in a sustainable manner.
For a long-term plan, the department is considering setting a new standard of air quality by lowering the "safe" threshold for PM2.5 exposure below the current level, but this is likely to happen in the next 5 years. Also, the government aims to apply the Euro-5 standard for vehicle emissions by 2024.
He also says that the pollution situation in Thailand has seen improvement after the measures were implemented. And, the number of days where [air quality] exceeded safe standards was less than 20% of the year.
SOURCE: Bangkok Post
Keep in contact with The Thaiger by following our Facebook page.
Never miss out on future posts by following The Thaiger.
Famous Thai actor tests positive for Covid-19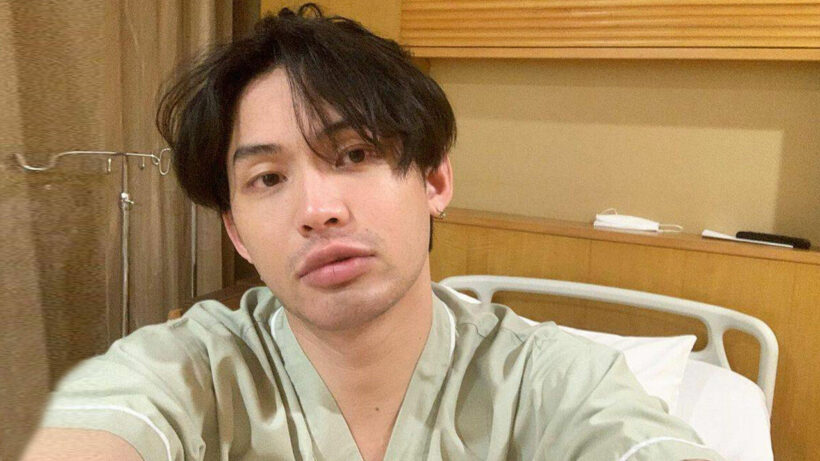 A famous Thai actor has announced he is infected with Covid-19after posting a video on Instagram. He says both him and his mother were tested, but he was the only one with a positive test result.
Techin Ployphet, aka DJ Matoom, says he met an infected but asymptomatic friend on January 9, but that friend didn't know he was infected until January 19 in which he told Matoom.
Matoom detailed his timeline in the Instagram video which reveals that on January 7, he was at his condominium in the Ladprao area, but then visited Power-Buy at the Central Ladprao shopping centre at around 8pm.
The following day, he went to GMM Grammy in the morning to work and then visited the Banyan Tree Hotel at around 4pm. Then, he went to the Big C supermarket in the Ladprao area at 6pm.
On January 9, he says he checked in to a hotel at 9am and had dinner at a rooftop restaurant in the evening. It was there that he met his then-asymptomatic friend. The next evening he left the hotel and had dinner at a Korean restaurant in the Ari area before going back to his condo.
On January 19, he was again working at GMM Grammy in the morning, and then went to Central Embassy for work at 12:30pm. He visited the FoodLand supermarket at The Street Ratchada at 5pm. Then, that same day, he was notified that his friend had tested positive for the virus, which prompted him to also get tested at Bangkok Hospital that night at 10pm. He says he received the positive results yesterday.
Celebrities and actors who worked with him have now taken Covid-19 tests. One of them is actress Natapohn Taemeeruk,who says her test was negative, but will enter a self-imposed quarantine for 14 days and then will get tested again.
The Banyan Tree Hotel has issued a statement saying that it has closed its rooftop restaurant, called "Vertigo," for cleaning and disinfection, and will reopen it this Saturday. The hotel says it will also disinfect the entire floor where the actor stayed, and has urged all employees, who were in contact with Matoom, to get tested and quarantine themselves for 14 days.
FoodLand supermarket also announced its closure for cleaning and disinfection and says it will reopen this Saturday. The air-conditioning system of the entire mall is also being cleaned. Employees deemed to be at-risk have also been tested and confirmed negative for the virus.
The CCSA's spokesman, Taweesin Wissanuyothin, says that it is too early to determine whether Matoom could be considered a super-spreader, but he thanked him for disclosing his timeline in the public interest.
SOURCE: Thai PBS World
Keep in contact with The Thaiger by following our Facebook page.
Never miss out on future posts by following The Thaiger.