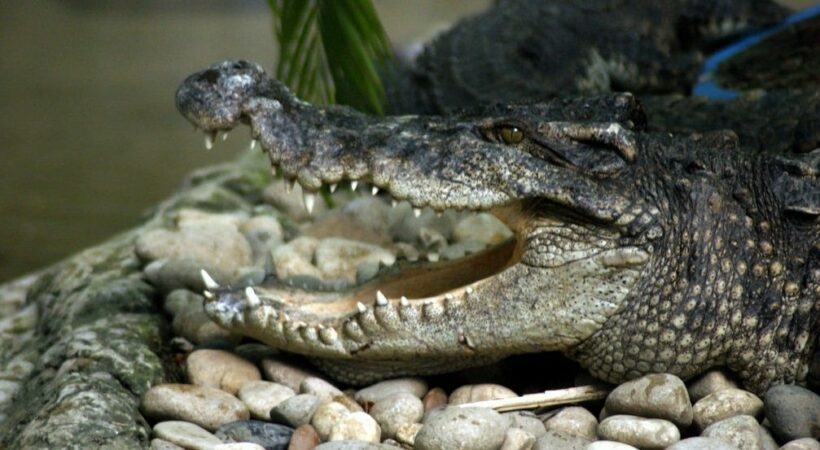 Surprise! A Thai man in Surin province was greeted by an unexpected visitor as he took an early morning toilet break. The man, 52 year old Korn Yudirom, says he got up at 3am to use the toilet, which is located separately from his main home. The man thought water was left running in the toilet, after hearing noises after he left, but it turned out to be noises from a crocodile.
The noises grew louder as he approached the toilet which prompted him to check around the house. It was there that he says he met the crocodile, with its mouth open, making threatening sounds (sorry we don't have a recording).
The rare incident, which happened yesterday in the Prasat District of Thailand's northeast Surin province, had Korn alerting his relatives to witness the unsightly scene while calling for help. A rescue team was sent in to remove the 2 metre, 80 kilogram crocodile, which was hiding under a bed with its mouth still open.
But the mission was not easy as rescue workers say their "special equipment" wasn't quite fit for purpose and were unable to catch it before it swam into a nearby pond. Finally, they caught it and tied its mouth shut.
After some investigating, Korn says the crocodile escaped from its home about 300 metres away. Rescue workers say the crocodile was sent back to its home after it was caught.
SOURCE: Thai Residents