Thai property startup FazWaz heads overseas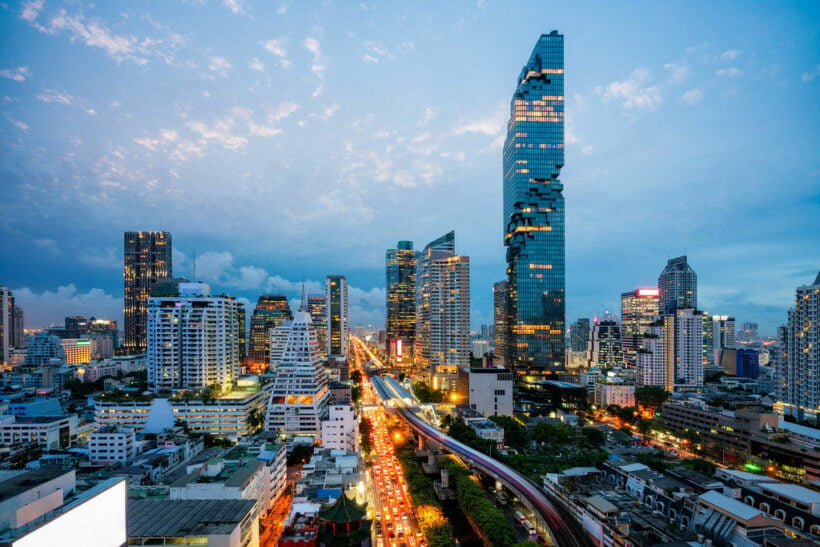 FazWaz, the Phuket startup that has built a tech-first platform to take on Thailand's real estate giants, is announcing its overseas expansion today.
The move underscores just how far and fast the company has moved since being founded in 2015 in the small beach town of Kamala in Phuket. While real estate markets go up and down, FazWaz has definitely been in a strong growth boom.
The business offers a clear and easy way for property owners to list, market and sell properties, as well as follow through on the many pieces of complex transactional data that occur before and after a deal is made.
FazWaz through its technology is now generating 9,000+ new buyers for the Thailand market per month, that are more qualified and targeted than any other portal in South East Asia. Its agent network has grown 100% in just the last 6 months and is on track with its strategy to control a leading market share of all residential property sales within Thailand.
According to CEO Brennan Campbell, "FazWaz is continuing to build an end-to-end technology platform that services agents and their clients through every step of the real estate journey. More agents are now moving to join the FazWaz network as we open up the platform this year and are excited to expand internationally in 2019 as well."
The FazWaz Group has now launched sites across South East Asia but according to the company, Dubai and Vietnam are their next focus points.
FazWaz is trying to disrupt (and improve) the real estate business with 'tech' in emerging markets. In addition to the now-established sites like DD Property (Property Guru) and DOT Property (Lifull Connect) that aggregate listings and provide a way to view properties from a range of agencies, there are startups like FazWaz looking to tackle the bigger issue – how to  make the market easier to transact and more transparent.
Paul Trayman, the FazWaz COO, says that the property-tech scene in South East Asia is really the 'David and Goliath' battle.
"There has been lots of consolidation in the markets to create large conglomerates, snapping up market share but dialling down leadership and innovation. It is now up to companies like us to pave the way towards a 2020 ecosystem, where investment in real estate within emerging markets is a more fluid and trusted process"
If companies like FazWaz manage to improve transparency within Thailand and other markets, then The Thaiger is right behind them. The ride has been interesting to watch, and we are excited to follow their domination on the international scene.


Find more property for sale and rent across Thailand at Thaiger Property, powered by FazWaz. You can even list your property for free.

Do you need help with your business? Are you searching for a new job? Or an employer looking to hire? Try JobCute today.
IKEA Thailand launches full online store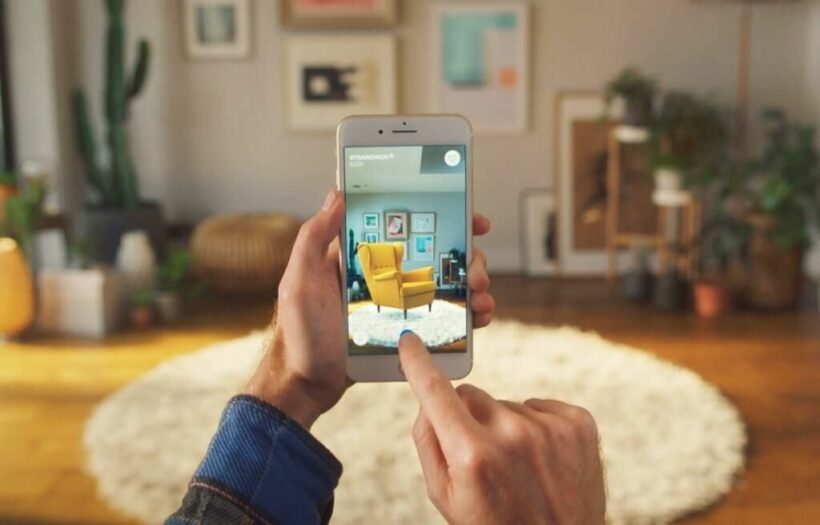 "…it took IKEA about two years to study the market demand, develop the infrastructure, and prepare everything before launching their e-commerce service in Southeast Asia."
by Kwanchai Rungfapairsarn
IKEA Thailand has announced the official launch of its IKEA Online Store as it gets set to better provide for individual customers across the Kingdom.
IKEA Thailand say the seamless online shopping experience will offer the same journey and impression customers get when they visit a physical IKEA store.
"We see the potential – it is a potential in Thailand for IKEA. We have only been accessible within Bangkok so far, and now we will be accessible for people from across the country," Lacia Sherlock, the deputy retail manager for Thailand, Singapore and the Philippines, said.
"The delivery prices need to be affordable and all the services need to be accessible for consumers living outside of Bangkok, so that they are able to get the assembly or whatever they need."
IKEA has developed the full e-commerce platform for modern shoppers providing a convenient channel to access it products and inspirations, 24 hours a day and from anywhere in Thailand.
Sherlock said it took IKEA about two years to study the market demand, develop the infrastructure, and prepare everything before launching their e-commerce service in Southeast Asia.
"We aim to provide an impressive online shopping experience similar to the shopping experience customers get when visiting our physical stores. The online store has been available in Singapore and Malaysia within Southeast Asia."
"We are pleased to now be able to provide this access to Thais. We have been wanting to do this for a long time, along with providing them with a superior experience and inspiration through both of our two Bangkok stores," said Sherlock.
IEA soft-launched its e-commerce service in Thailand on March 26 in order to test the system and procedures and ensure they were fully functional before yesterday's official launch.
"We are looking at achieving 17,000 online orders this year. We believe that the IKEA Online Store will help strengthen IKEA Thailand and drive sustainable growth, as our popular in-store shopping experience is complemented by our new online offering."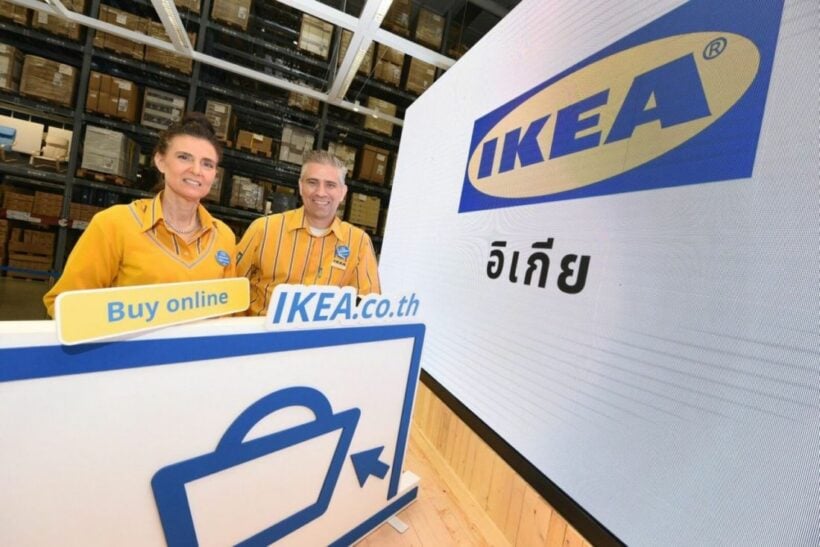 PHOTO: The Nation
Watch out Thailand, here comes Vietnam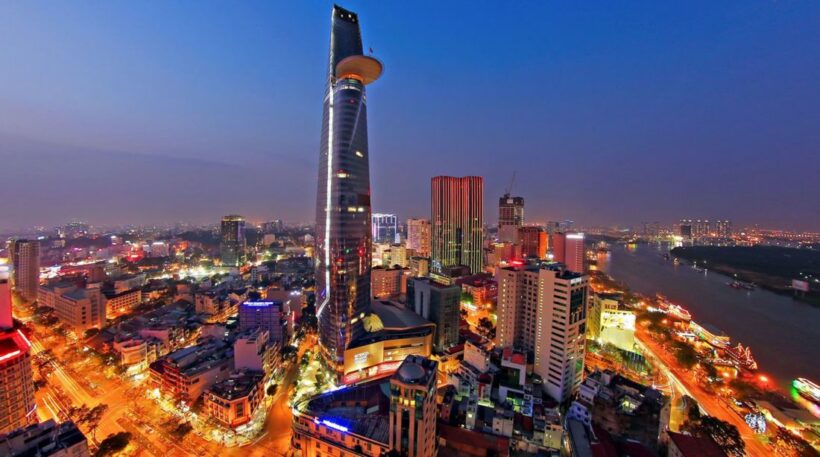 "Vietnam is poised to take advantage of the next wave of digital technologies such as blockchain, AI (artificial intelligence), internet of things and cloud-based services to become Asia's next high-performing economy and improve the living standards of its residents."
Dr Lucy Cameron, from Australia, lead author of the report "Vietnam's Future Digital Economy Towards 2030 and 2045", says the country should carefully navigate a number of risks while undertaking digital transformation. She was presenting her findings in Ho Chi Minh City yesterday.
"Vietnam has been one of the world's fastest-growing economies and has already become one of the most dynamic countries in East Asia," she said.
"A boom in digital hardware and software exports has occurred, and Vietnam's young population is rapidly taking up new mobile internet services," according to the report.
But the report also noted some challenges.
"The population is ageing, while climate change and rapid development is straining the environment and food production as the country rapidly urbanises. The workforce needs to learn higher-level skills, especially as jobs are becoming automated in the agriculture and manufacturing sectors."
Australian Ambassador Craig Chittick said the report was the first major output of the Aus4Innovation partnership between Australia and Vietnam.
"It will guide our work over the next three years as we deepen the collaborative linkages between our two countries and help strengthen the Vietnamese innovation system as it adapts to the challenges and opportunities of the digital economy," he said.
SOURCE: The Nation
"Very dangerous" Huawei could be part of a US-China trade deal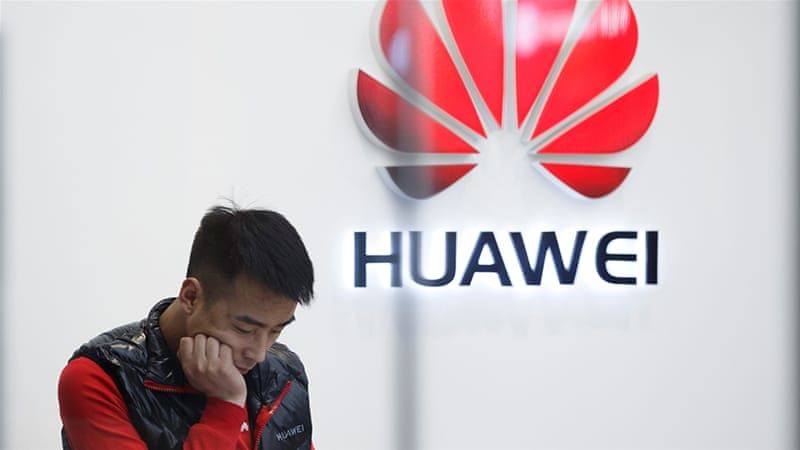 President Donald Trump has reiterated his complaints against China's Huawei Technologies but conceded that they could be resolved as part of a negotiated US-China trade deal. Without providing evidence, he went on to call the Chinese telecommunications giant "very dangerous."
The US has virtually banned firms from conducting business with Huawei, the world's largest telecom manufacturer, citing unspecified national security concerns.
Despite the rhetoric President Trump predicts a quick end to the trade war with China. His bold prediction is not supported by any high-level talks being scheduled between the two countries since talks stalled two weeks ago.
Earlier yesterday, the US Secretary of State Mike Pompeo accused the CEO of Huawei, Ren Zhengfei, of lying about his company's lack of ties to the Beijing government. Pompeo claimed the alleged ties "represented a security risk" to the US without providing any details.
Meanwhile, again without providing any specific examples or evidence, President Tump said Huawei was "very dangerous".
"You look at what they've done from a security standpoint, from a military standpoint, it's very dangerous. If we made a deal, I could imagine Huawei being possibly included in some form or some part of it."
"The company is deeply tied, not only to China, but to the Chinese Communist Party. And that connectivity, the existence of those connections puts American information that crosses those networks at risk," he is quoted as saying in a Reuters report.
Huawei has repeatedly denied it is controlled by the Chinese government, military or intelligence services. But tech companies around the world continue to fall in line with US curbs on the company. Japanese conglomerate Panasonic says it had stopped shipments of some Huawei components, a day after British chip designer ARM did the same, potentially crippling the Chinese company's ability to make new chips for smartphones.
Meanwhile the US government is aiming to provide about $700 million in grants to help telecom providers with the cost of removing Huawei equipment from their networks, and to block the use of equipment or services from Huawei and Chinese telecoms firm ZTE in next-generation 5G networks.
They've also announced a $16 billion aid program to help US farmers hurt by the ongoing spat. The Agriculture Department says some funds will be used to open markets outside China to US products. Farmers have been among those hardest hit by the trade war.