Day Three: Songkran road deaths show a dramatic drop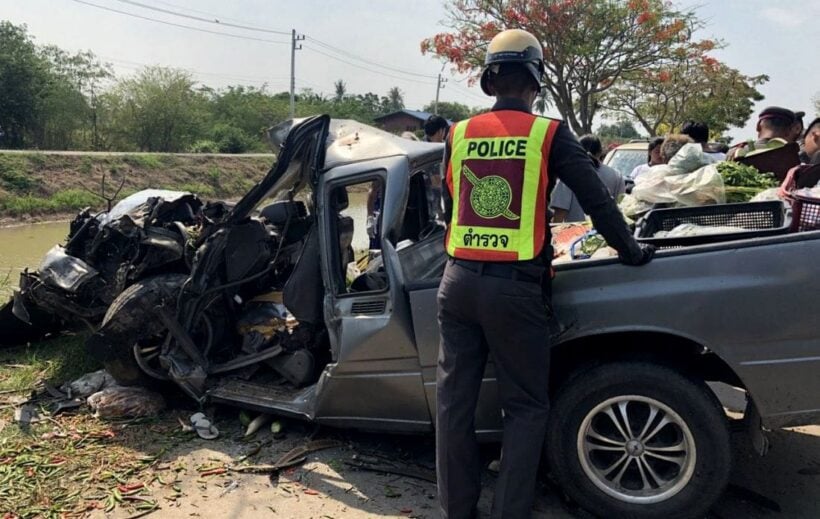 There has been 1,665 traffic accidents, with 174 deaths and 1,728 people injured in the first three days of the Songkran 'seven days of danger' (Thursday, Friday, Saturday). This equates to a significant drop from the 2018 road toll and lower even than Thailand's average daily road deaths throughout the year.
According to the WHO an average 66 people die on Thailand's roads each day.
The Road Safety Directing Centre's numbers cover the period from April 11 to 13. The first three days show a drop of 17.1% in road deaths. Injuries are down 9.5%.
So far, the north-east's Udon Thani has recorded the highest number of fatalities at 10. Nakhon Si Thammarat province has had the highest number of traffic accidents at 69, followed by Chiang Mai (58) and Sakon Nakhon (53).
Drink-driving remains the most common cause of accidents in the three-day period at 38.1%, then speeding at 27.5%. Motorcycles were involved in 79.7% of the accidents.
Police pulled over 2.62 million vehicles for breath tests and other checks at nationwide checkpoints, 15.1% more than during the same period last year.
Keep in contact with The Thaiger by following our
Facebook page
.
Pattaya's biggest Songkran party makes way for empty streets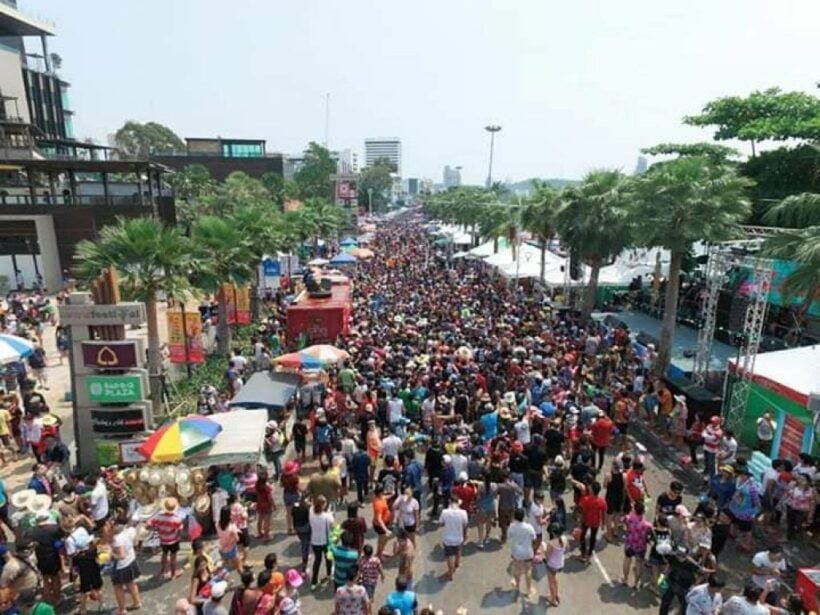 This week in Pattaya, in any other year, there is a traditional celebration known as Wan Lai (the celebration after Songkran) – a week long wet-fest where Thai citizens and tourists come to Pattaya to enjoy post-Songkran on steroids.
In regular years the Pattaya festival draws hundreds of thousands of people from the world a truly unique festival/party, featuring dozens of concerts, events, water throwing, special vendors, shows, drinking (lots of drinking). There are also family gatherings and an overall feeling of positivity and energy for those who participate.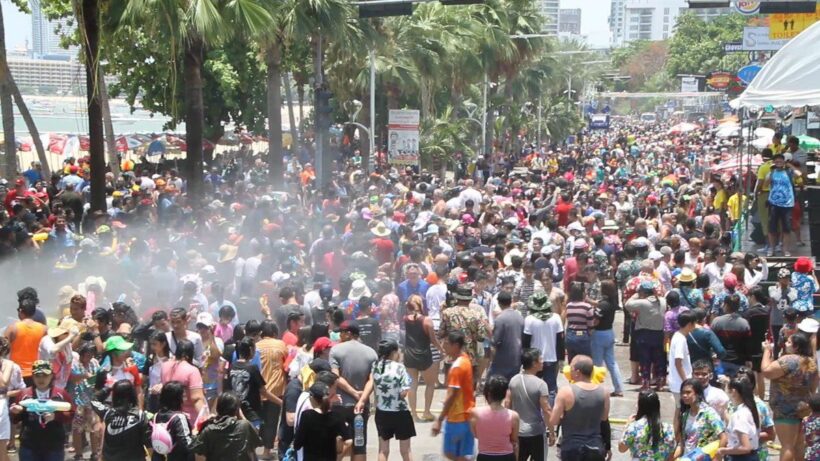 The provincial local source The Pattaya News reports… "It's so big that it is impossible to travel in the city and taxis stop running as the streets fill with revelers celebrating in the back of pickup trucks and vehicles for miles. Even most of those who dislike the Songkran festival (and there are plenty, including those who leave the country for it) generally agree the final day is one wild party and can be a lot of fun."
"Songkran Day in Pattaya is, even more than New Year's Eve in December, the biggest party of the year."
However due to the Covid-19 situation in Thailand, mass gatherings are now banned, and the laws in the Emergency Decree have cancelled events like Songkran and Wan Lai. Alcohol sales are also banned and beaches are closed along with every possible place people could have gathered or socialised.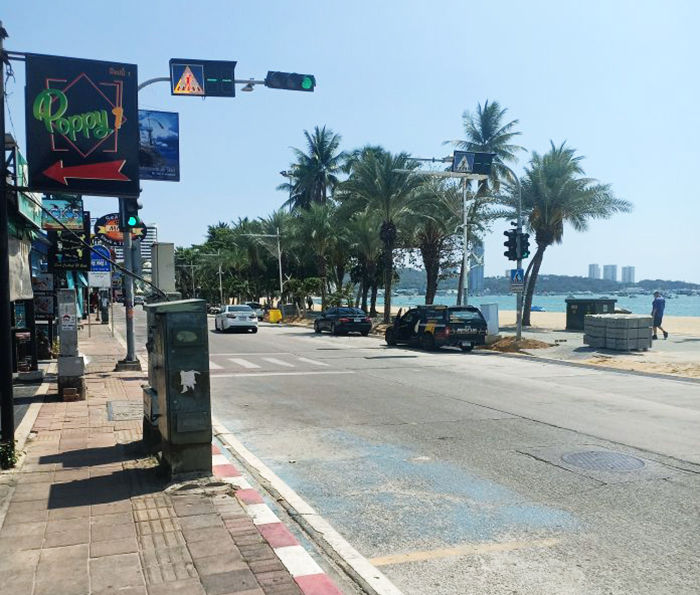 The Thai Government has stated that they still plan to have a Songkran celebration later in the year and promised the Thai people they would still get their annual new year festival, although it will likely be dramatically different and would also depend on the improvement of the situation.
It is unlikely, even if there is a postponed Songkran in the late summer, that the usual millions of tourists will be able to come and enjoy it anyway.
SOURCE: The Pattaya News
Keep in contact with The Thaiger by following our
Facebook page
.
A mushroom cloud hangs over Pattaya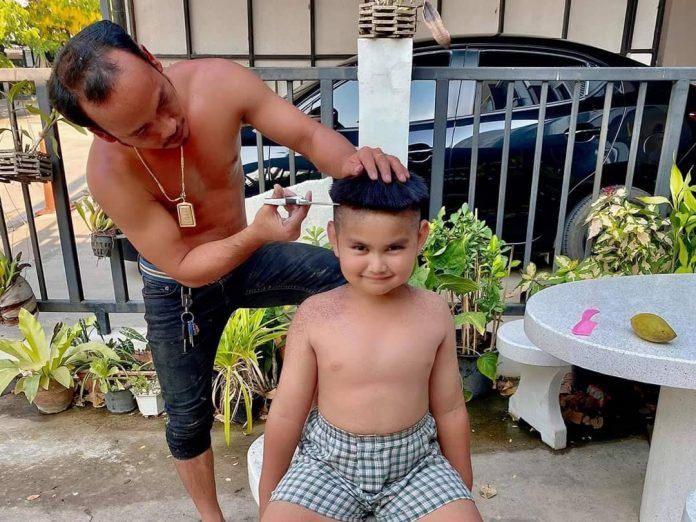 There is perhaps no better motivator for children than peer pressure and the threat of public humiliation.
Yesterday in Pattaya, many local schoolboys woke up to their quiet Songkran, unable to play in the traditional festivities, sporting their new home-made hairstyle meant to shame them into self isolation called the "Mushoom Cloud."
Pattaya hairdresser Prasit Laokodee masterminded the idea to give kids a haircut so ugly, so embarrassing, they would willingly WANT to stay inside and avoid the laughter and finger pointing of their schoolmates. Their parents thought it was brilliant.
Only problem, the kids loved it.
Turns out giving a similar haircut to several buddies unifies them, whether it's the Khao Sam Dan, or "three white sides" fad of the police, or the "Mushroom Cloud" crop that's now all the rage in Pattaya. Maybe the governments' mandatory haircuts for students has some merit after all in developing uniformity of moral, but hey, why not have some fun with it.
Watch out for the mushroom cloud 'do' in Pattaya as parents try and come up with some other devious way to get their kids to stay inside.
SOURCE: The Daily Breaking News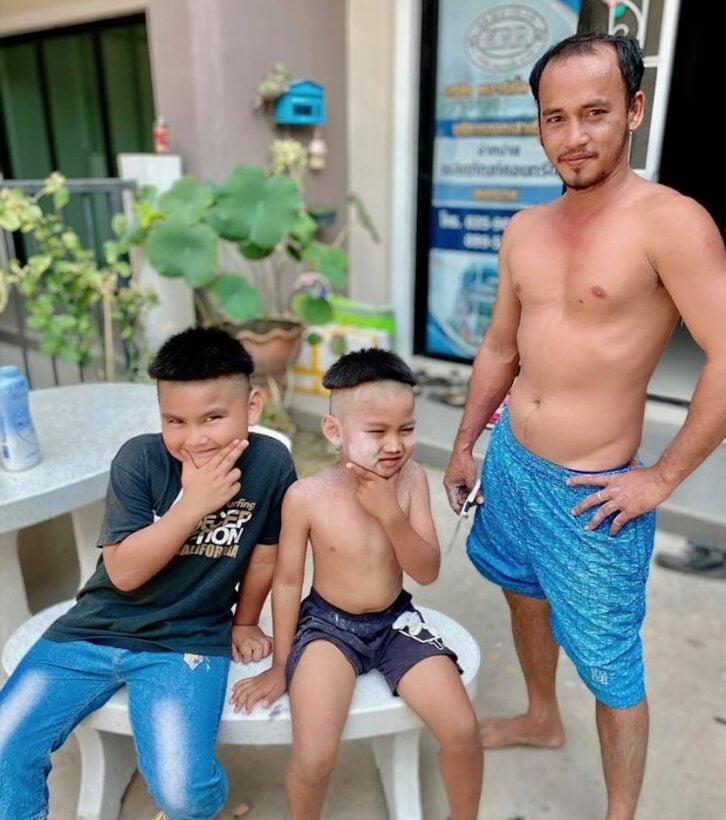 Keep in contact with The Thaiger by following our
Facebook page
.
Thailand cannot lower its guard in the battle against Covid-19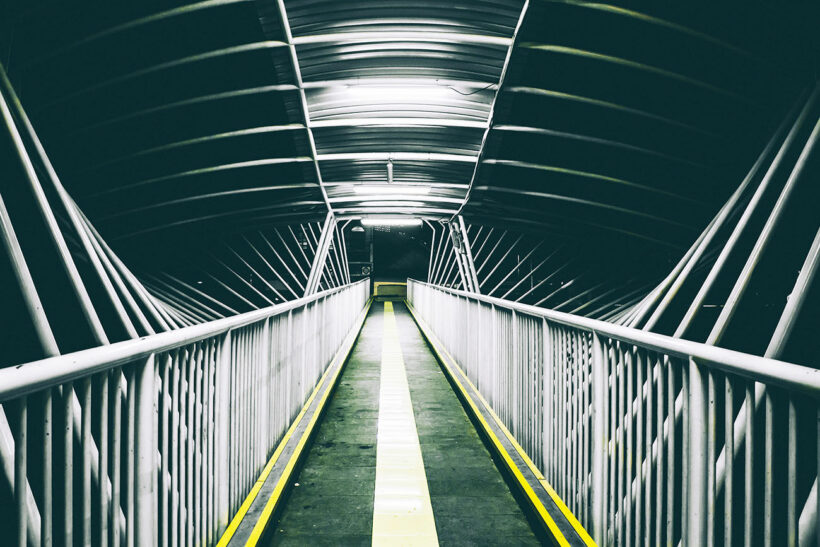 Yesterday, Dr. Taweesilp Visanuyothin, spokesman for the Centre for Covid-19 Situation Administration says, "despite the declining numbers of the Covid-19 infections, the Kingdom cannot lower its guard because our neighbouring countries are still at high risk."
"The decreased number of new infections is good news for the traditional Thai New Year (Songkran), though high numbers of new cases recorded in other ASEAN countries are concerning…
Malaysia reported a total of 184 new cases
The Philippines reported a total of 233 new cases
Singapore reported a total of 191 new cases and
Indonesia reported a total of 330 new cases
There's also been a slight rise in the rate of new cases in China, sparking fears of a second wave of the virus.
For more updated numbers click HERE.
"We can't afford to let our guard down. We have to be cautious even though Thailand's new cases came down to 33 (as of yesterday)."
With Songkran starting today, Dr. Taweesilp has called for no water splashing as it poses a transmission risk. He also said that a total of 73 out of the 76 provinces, including Bangkok, have banned all alcohol sales and for the remaining 3 provinces the provincial communicable disease committees will discuss whether to follow the alcohol ban or not.
Last week on Friday, the CCSA warned of legal action against social gatherings during the Song Kran festival as the country remains under an emergency decree. Violators are eligible to a fine of up to 40,000 baht or imprisonment for up to two years, or both.
The government has postponed the official Songkran Festival holidays across Thailand, the new dates have yet to be decided.
SOURCE: Bangkok Post
Keep in contact with The Thaiger by following our
Facebook page
.