Day Three: Songkran road deaths show a dramatic drop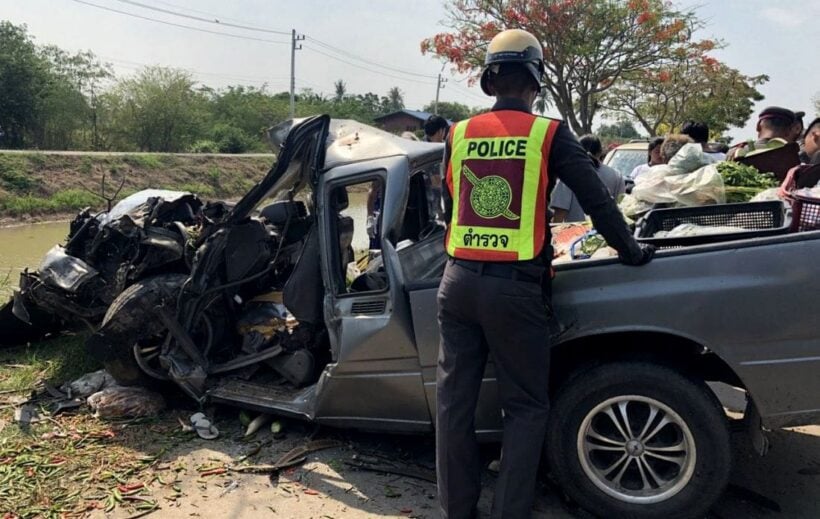 There has been 1,665 traffic accidents, with 174 deaths and 1,728 people injured in the first three days of the Songkran 'seven days of danger' (Thursday, Friday, Saturday). This equates to a significant drop from the 2018 road toll and lower even than Thailand's average daily road deaths throughout the year.
According to the WHO an average 66 people die on Thailand's roads each day.
The Road Safety Directing Centre's numbers cover the period from April 11 to 13. The first three days show a drop of 17.1% in road deaths. Injuries are down 9.5%.
So far, the north-east's Udon Thani has recorded the highest number of fatalities at 10. Nakhon Si Thammarat province has had the highest number of traffic accidents at 69, followed by Chiang Mai (58) and Sakon Nakhon (53).
Drink-driving remains the most common cause of accidents in the three-day period at 38.1%, then speeding at 27.5%. Motorcycles were involved in 79.7% of the accidents.
Police pulled over 2.62 million vehicles for breath tests and other checks at nationwide checkpoints, 15.1% more than during the same period last year.
Keep in contact with The Thaiger by following our
Facebook page
.
Pattaya's LONG Songkran comes to an end today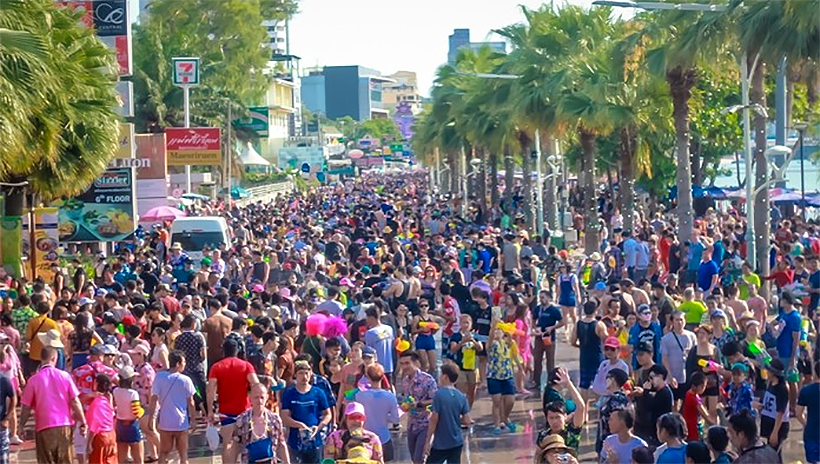 Whilst most of us have hung up our water pistols last Saturday or Sunday following Songkran revellry, punters in Pattaya have been hard at it all week.
But after 9 days of water wastage and Songkran celebrations, the annual festivities come to a close in parades and official festivities today and tomorrow.
Officially, according to the Pattaya Mail, April 19 is the final day of Pattaya's Songkran celebrations. Ceremonies are being held today at Chaimongkol Temple. Alms offerings and elderly blessing ceremony were held early this morning and cultural shows continuing during the day featuring dancing and traditional games.
Pattaya's Songkran parade started at noon along Second Road, Central Road and back along Beach Road to Bali Hai Pier before returning to the temple.
Pattaya officials reminded revellers that powder and chalk isn't permitted, along with high-power water guns. Water-throwing is 'meant' to stop at 6pm, but… well… Songkran!
Tomorrow, April 20, the Rice Festival in Naklua, with no water throwing, officially draws the mid-April events to a close.
SOURCE: Pattaya Mail
Keep in contact with The Thaiger by following our
Facebook page
.
Twitter shares the Songkran experience – 2.8 million tweets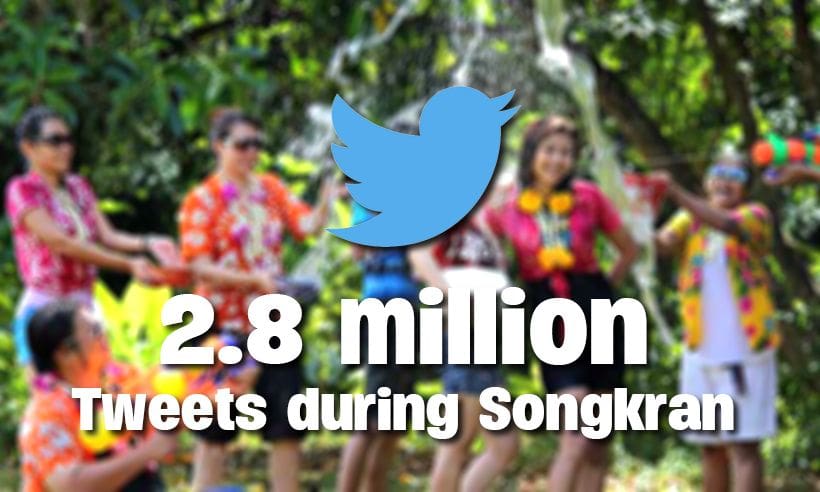 Thais flocked to Twitter during this year's Songkran to share their experiences. This year's #Songkran's festivities generated 2.8 million Tweets from April 12-16 and the conversation peaked on April 13, around 6pm, with 71,000 Tweets per minute.
The celebration of the Thai Buddhist New Year, Songkran, is a time for family. It's the time for reflection on the past year, for paying respect to elders, and preparation for the year ahead. Whether you were enjoying the water fights, travelling overseas or spending time with family; Thais flocked to Twitter to share their Songkran experience.
Whether you were traveling with family for Songkran holiday, spending some time with friends to be part of the water fights, or looking for some inspirations around Thailand this Songkran; hashtags proved a popular way for Thais to come together and share their Songkran experience on Twitter.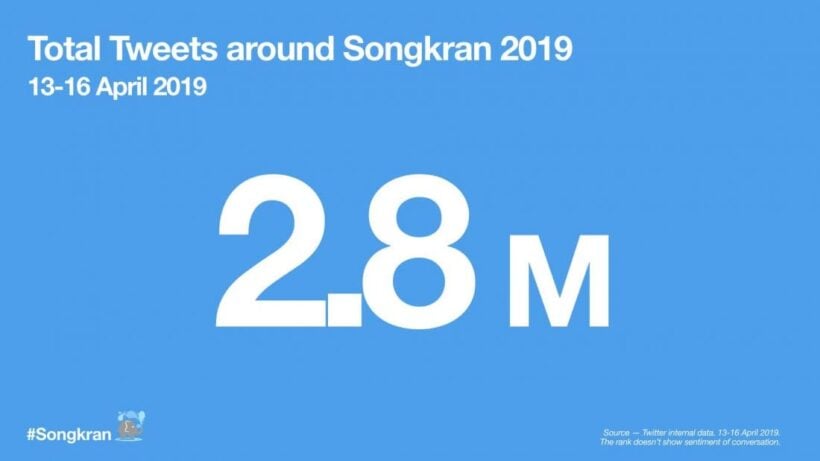 The top Thai language hashtag and second most popular overall was #สงกรานต์, the Thai language equivalent of #Songkran. The hashtag was used widely as a rallying cry to events and activities taking place all across Thailand.
#WhatsHappening is happening on Twitter as Thais are taking to the platform to share their moments and join in the conversation.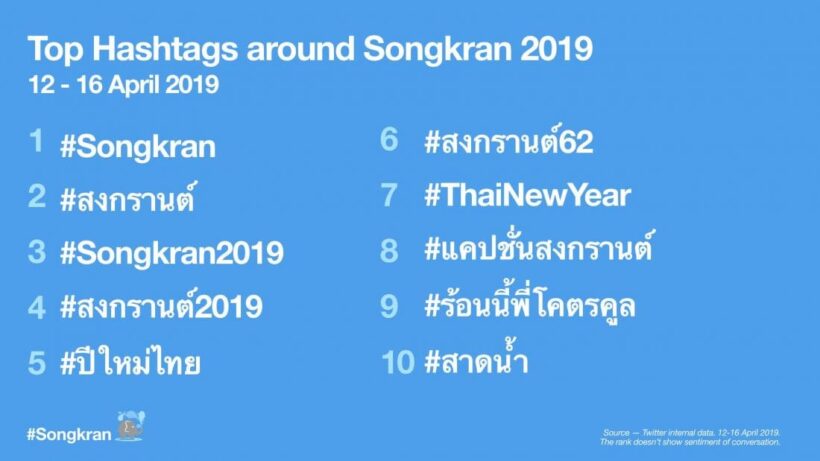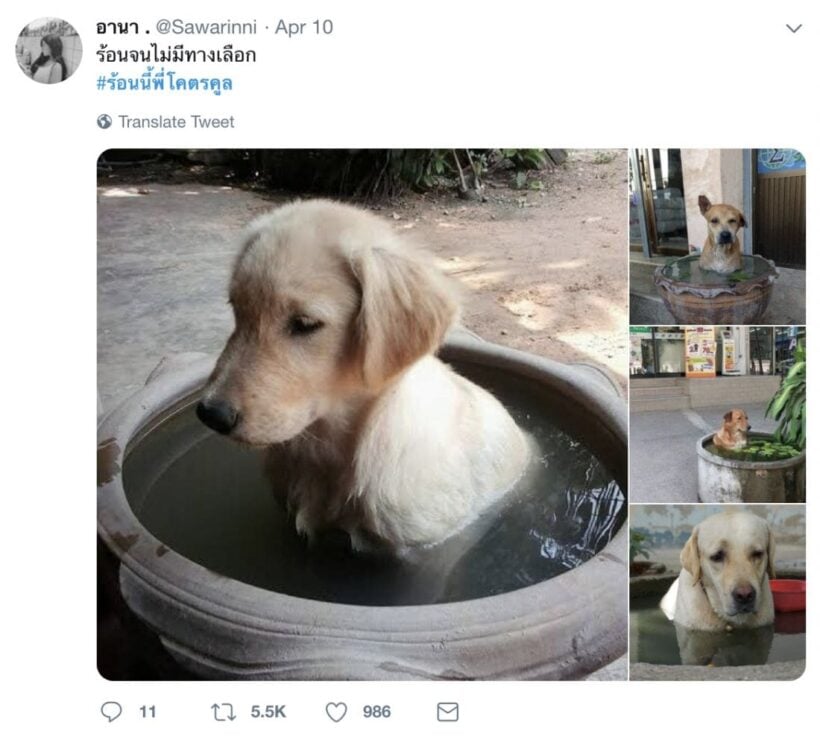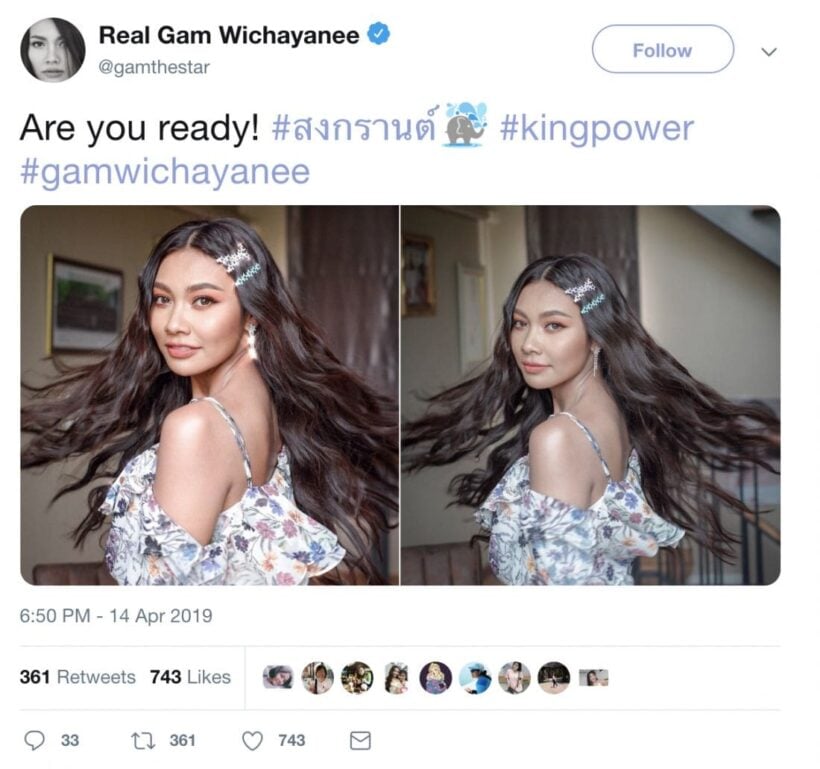 Keep in contact with The Thaiger by following our
Facebook page
.
Total five deaths in Phuket Songkran 'Seven Day of Danger' campaign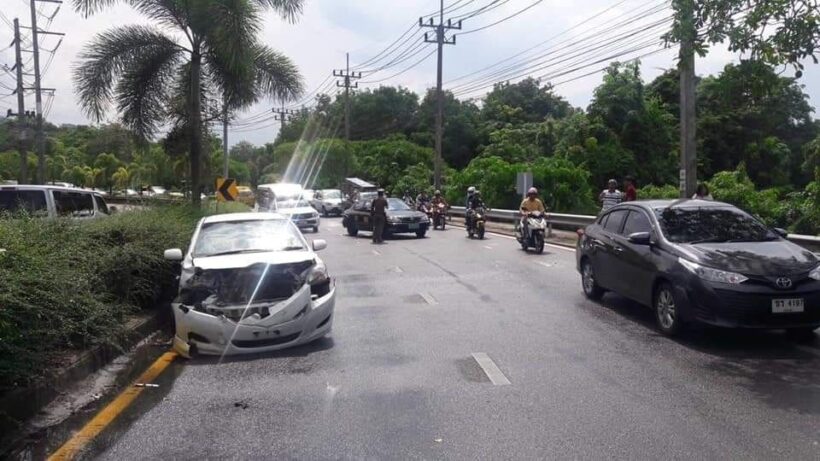 PHOTO: Kathu Police
As reports are tallied for the seventh full day (April 17) of the 'Seven Days of Danger' road and marine safety campaign, there were 3 road accidents, including 1 injury and two deaths on the final day.
Those two dead were from separate motorbike accidents.
A motorbike driver, 68 year old Filipino man Regoberto Igaciq, died at the scene at the intersection of Khwang Road and Chao Fah West Road in Wichit yesterday at 1.25am.
He was travelling on his motorbike when a Mercedes Benz, whose driver was a Cambodian man, collided with his motorbike. The report says that the car driver's alcohol test was indicated he was over the legal limit.
Another death was a 14 year old male Maythasit Maneeman who was a motorbike passenger. He died at the scene after the motorbike he was travelling on collided with another motorbike at 2.50pm yesterday on Wichit Songkram Road in Phuket Town. He skidded off the motorbike and under the wheels of a Po Thong Bus (Phuket local bus) which was following behind.
The Songkran 'Seven Day of Danger' campaign ended at midnight Wednesday. There were a total of 33 accidents, 34 injuries and 5 deaths in Phuket.
Keep in contact with The Thaiger by following our
Facebook page
.