Canadian guitarist killed in Pattaya motorbike crash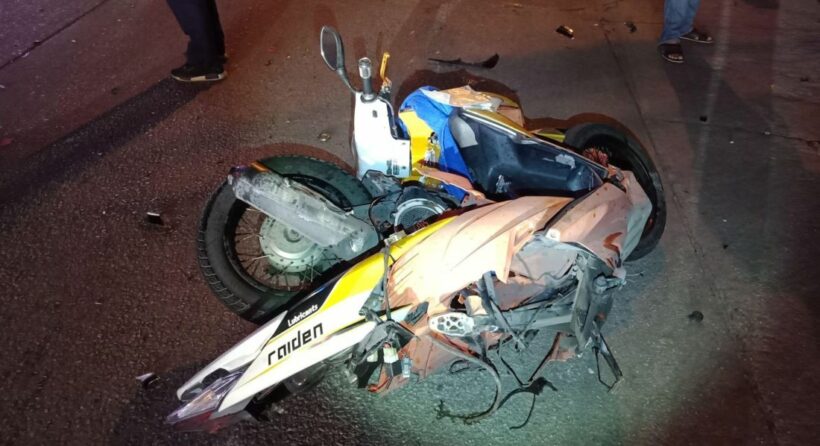 PHOTOS: The Pattaya News
Michael Anthony Pinheiro, a 51 year old Canadian expat, has died after an early morning motorbike accident in Pattaya. It's understood Mr Pinheiro was a popular guitarist, active in the local live music scene in the city's clubs.
The Pattaya News reports that the musician, who was riding a scooter, was involved in a collision with a Honda CBR 650 big bike, in front of Food Land Supermarket.

Mr Pinheiro was unconscious when rushed to hospital, where he passed away. The driver of the big bike, 25 year old Samart Butboran, has been seriously injured but is expected to survive.
Witnesses say the big bike was travelling at high speed and doing wheelies. When Mr Pinheiro's bike crossed the road to get to the supermarket, the big bike rider was unable to stop in time and ploughed into him.
The police investigation is ongoing.
SOURCE: The Pattaya News
Want more from the Thaiger family?
📱 Download our app on Android or iOS for instant updates on your mobile
📧 Subscribe to our daily email newsletter
👍 Like/Follow us on Facebook
🔔 Subscribe to or Join our YouTube channel for daily video updates
Songkran's 7 dangerous days: 2,365 road accidents, 277 deaths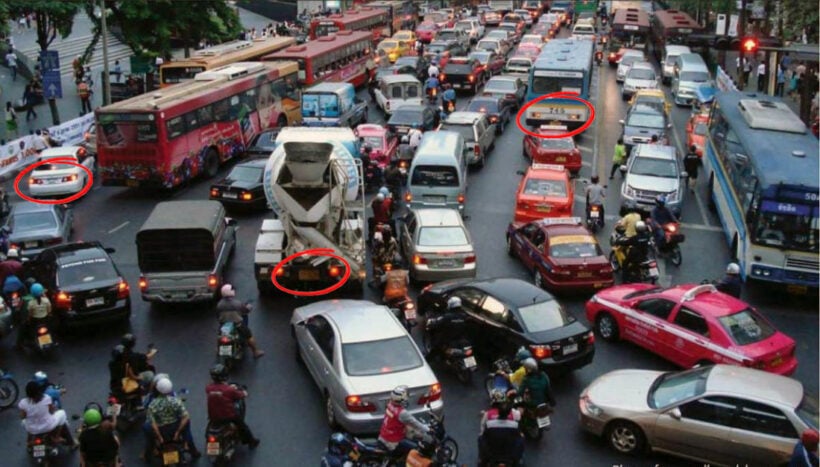 We've finally reached the end of the Songkran holiday "7 dangerous days", where over 2,300 road accidents resulted in 2,357 injuries and 277 deaths. Every year Thai officials brace for the surge in holiday travel that brings a surge in accidents as well, but the silver lining of Covid-19 is the reduction in accidents. This year saw a drop of nearly 30% from pre-Covid totals over the 2019 Songkran holiday period. Here's the final day's summary and the totals for the week:
DAILY FIGURES
On the final day of the Thai government's weeklong safety campaign, there were 253 road accidents with 255 injuries and 26 deaths. The provinces with the most deaths were Ubon Ratchathani with 3 deaths, and then Chanthaburi and Phetchabun, both with 2 fatalities in each.
TOTALS
The 277 deaths and 2,357 injuries as a result of 2,365 accidents is a significant reduction from non-Covid years where road accidents and deaths were 30% higher. In 2019, the Songkran "7 dangerous days" totalled 3,338 accidents, with 3,442 injuries and 386 deaths. 2021's muted Songkran holiday period saw about a thousand fewer accidents and injuries and over 100 fewer fatalities.
Final figures following the trends we saw daily, with 79% of all accidents involving motorbikes with 7% involving pickup trucks, a distant second. Drunk driving was the number 1 cause of road accidents with nearly 37% of all accidents involving alcohol. 28% of accidents were caused by speeding, while sudden lane changes accounted for 18% of incidents. Late afternoons from 4 pm to 8 pm had 29% of road accidents, followed by 21% of incidents that happened earlier from noon to 4 pm.
Highways were the most dangerous, with nearly 40% of accidents happening there. Community or village roads accounted for 36% of accident locations. Teenagers made up the biggest demographic of fatalities, with 15 to 19 year olds making up 15% of deaths. 30 to 39 year olds made up just over 14% of road deaths.
The deadliest provinces over the 7 dangerous days were Pathum Thani with 10 deaths, followed by Bangkok and Chiang Mai, both of which had 9 fatalities. Nakhon Si Thammarat, with 106 incidents, recorded the most road accidents of any province, followed by Chiang Mai with 77 crashes and Songkla with 69.
During the course of the road safety campaign, police and traffic authorities pulled over 2.3 million motorbikes and 100,000 other vehicles, issuing almost 460,000 citations, notably for not wearing helmets, having a driver's license, or fastening seatbelts.
SOURCE: Bangkok Post
Want more from the Thaiger family?
📱 Download our app on Android or iOS for instant updates on your mobile
📧 Subscribe to our daily email newsletter
👍 Like/Follow us on Facebook
🔔 Subscribe to or Join our YouTube channel for daily video updates
Songkran's 7 dangerous days campaign #6: 313 road accidents, 29 deaths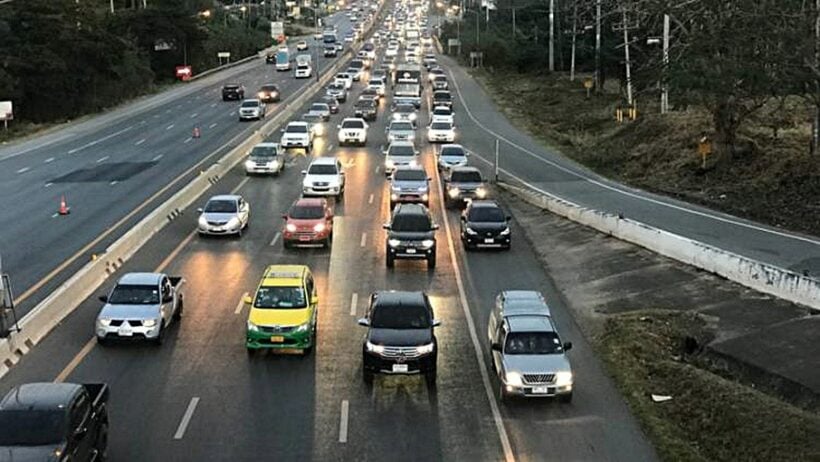 As we enter the final stretch of Songkran's infamous "seven dangerous days", 29 deaths were recorded and 313 road accidents across Thailand. Officials warn we are not yet through the yearly dangerous week of holiday travel that typically results in a sharp increase in traffic accidents, injuries and death. The silver lining of Covid-19 is that travel is significantly down, and so are fatalities. But as people return from their holidays back to work in their home towns, authorities warn of increased accidents. They are setting up more traffic checkpoints and sending out additional traffic officials to watch over dangerous routes in an attempt to prevent more accidents.
DAILY FIGURES
On the 6th day, the Ministry of Interior recorded 313 road accidents, with 310 injuries and 29 deaths total. In their daily press briefing, the Deputy Permanent Secretary of the Ministry of Interior went over the figures and causes. Not surprisingly, nearly 89% of accidents involved motorcycles. Different from previous days, drunk driving surpassed speeding as the number 1 cause of accidents, at a nearly even 31% and 30% respectively.
Late afternoon and early evening remained the most dangerous time to be on the roads, with almost 26% of road accidents occurring between 4 pm and 8 pm. Another noticeable change from previous statistics, whereas yesterday highway accidents were nearly even to local community crashes, today 43% of accidents occurred on local roads in villages and only 31% of accidents were on national highways. Again about 62% of accidents took place on straight routes. One last statistical change: the most accident-prone demographic skewed older with 30-somethings being overtaken by 40 to 49 year olds as the primary accident age bracket, about 16%.
Nakhon Sri Thammarat, with 15 road accidents yesterday, held the morbid distinction of the province with the most accidents, a title it has held several times. Prachin Buri had the most injuries yesterday with 15 reported. And 5 provinces tied for most fatalities with 2 each: Chiang Mai, Kanchanaburi, Nakhon Ratchasima, Nong Khao, and Rayong.
TOTALS
As we near the end of the "seven dangerous days", Thailand has recorded a total of 2,113 road accidents so far during this week. 2,116 people were reported to have been injured, while there were a total of 238 fatalities.
Nakhon Sri Thammarat has retained its lead, being the province with both the most accidents reported – 91 in total – and the highest number of injuries – 96 total. Chiang Mai is now the most deadly province, with 9 total road fatalities over the past 6 days.
SOURCE: The Pattaya News
Want more from the Thaiger family?
📱 Download our app on Android or iOS for instant updates on your mobile
📧 Subscribe to our daily email newsletter
👍 Like/Follow us on Facebook
🔔 Subscribe to or Join our YouTube channel for daily video updates
First 5 days of Songkran see more than 3,700 motorists booked for drink-driving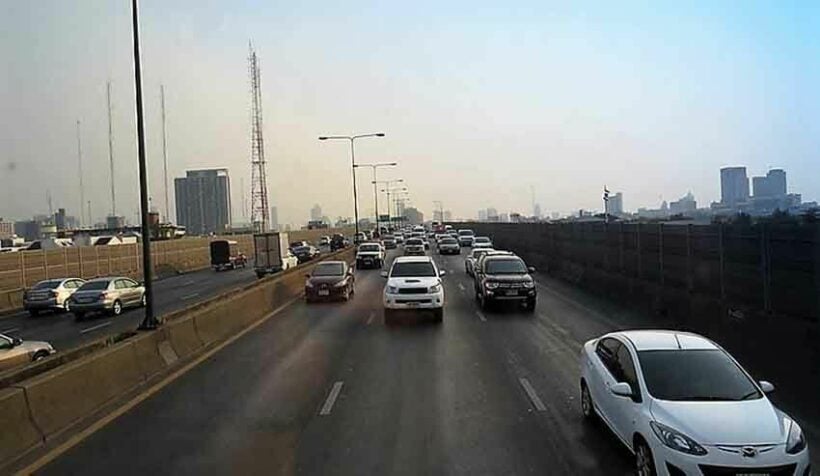 Over 3,700 motorists have been charged with drink driving offences during the first 5 days of the Songkran holiday. Witthawan Sunthornkajit from the Department of Probation says that between April 10 and 14, 3,741 motorists received suspended sentences for driving under the influence. 1,648 of those were on April 14, the highest number for the 5-day period. The worst-offending provinces were Chaiyaphum, in the north-east of the country, with 290 drink-driving incidents, Chiang Rai in the north, with 264, and Buriram in the north-east, with 251.
"Defendants in 3,730 DUI cases had consumed alcohol, while in the other 11, offenders had taken narcotic substances. 19 defendants were ordered to wear electronic monitoring tags and banned from leaving home between 11pm and 4am for 15 days, while their driver's licences have been suspended for 6 months."
According to Witthawan, the court will order anyone showing signs of alcohol dependency during their probation to attend rehab. Nation Thailand reports that the Probation Department has deployed 439 volunteers, consisting of staff members and drink-driving offenders currently on probation, at 65 checkpoints around the country. They are tasked with supplying drivers with water and information leaflets on Covid-19 disease prevention measures.
This year, over 8 million vehicles travelled in and out of Bangkok during the Songkran holiday, despite most celebrations being cancelled nationwide due to the resurgence of the Covid-19 virus. And by day 5 of the holiday, in Thailand's other, never-ending pandemic, the Kingdom had reported 1,795 road traffic accidents, with 1,818 injured and 192 fatalities.
SOURCE: Nation Thailand
Want more from the Thaiger family?
📱 Download our app on Android or iOS for instant updates on your mobile
📧 Subscribe to our daily email newsletter
👍 Like/Follow us on Facebook
🔔 Subscribe to or Join our YouTube channel for daily video updates