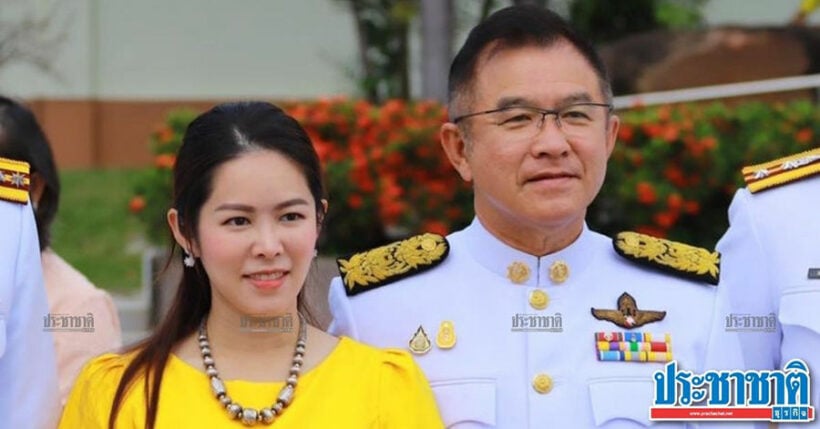 Opposition politicians are clashing over the actions of one MP who deliberately cut his arm in an act of self-harm to draw attention to the plight of anti-government protesters. Palang Pracharath MP, Sira Jenjaka, is threatening Wisarn Techathirawat, Pheu Thai MP for Chiang Rai, with removal from office for what he's calling a publicity stunt.
On Tuesday, during a special joint parliamentary session aimed at finding a solution to the ongoing political unrest, Wisarn produced a knife and proceeded to cut his left arm 3 times. Prior to producing the knife, he had criticised the PM, Prayut Chan-o-cha, for using unnecessary force against peaceful protesters, and called on him to listen to their demands.
He said he did not want to see their blood shed and would rather lose his own. He then produced the knife and ignored calls from parliament president Chuan Leekpai not to cut himself. He subsequently received 9 stitches at Bangkok's Vachira Hospital.
Sira says he plans to petition the National Anti-Corruption Commission to investigate Wisarn for allegedly violating the ethical code for MPs. He is also calling on Parliament to investigate the Pheu Thai MP's action. He accuses Wisarn of having cut himself to garner media attention ahead of provincial elections around the country, pointing out that Wisarn's daughter is contesting an election in Chiang Rai.
Sira says Wisarn's actions are a disgrace to parliament, adding that security should be improved to prevent people bringing weapons into the building. However, Ubonsak Bualuang-ngam, Wisarn's fellow Pheu Thai MP, says Wisarn borrowed the fruit knife from a maid working in the building. He says that, in his opinion, his colleague did not breach any ethical code.
SOURCE: Bangkok Post