Palang Pracharath MP calls for probe into Pheu Thai MP who cut own arm in parliament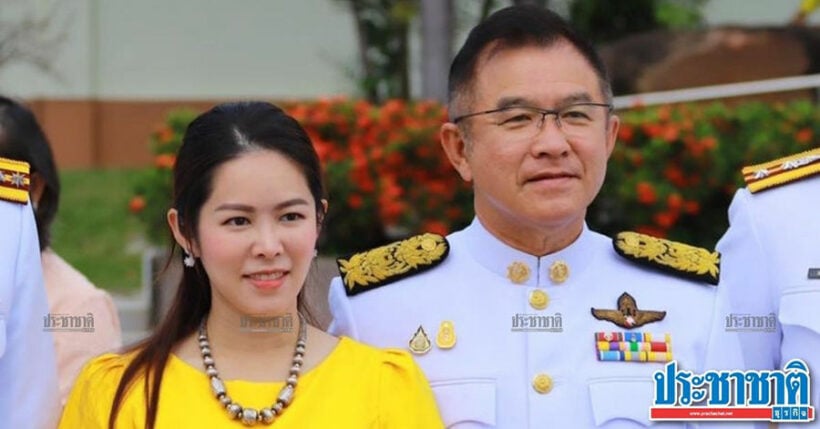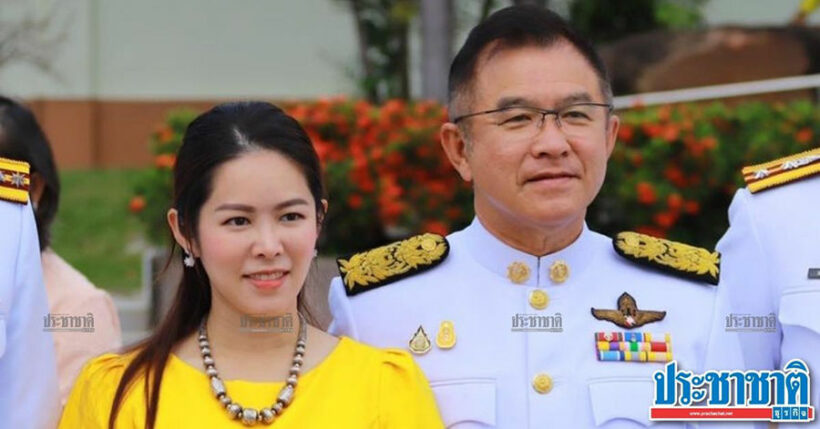 Opposition politicians are clashing over the actions of one MP who deliberately cut his arm in an act of self-harm to draw attention to the plight of anti-government protesters. Palang Pracharath MP, Sira Jenjaka, is threatening Wisarn Techathirawat, Pheu Thai MP for Chiang Rai, with removal from office for what he's calling a publicity stunt.
On Tuesday, during a special joint parliamentary session aimed at finding a solution to the ongoing political unrest, Wisarn produced a knife and proceeded to cut his left arm 3 times. Prior to producing the knife, he had criticised the PM, Prayut Chan-o-cha, for using unnecessary force against peaceful protesters, and called on him to listen to their demands.
He said he did not want to see their blood shed and would rather lose his own. He then produced the knife and ignored calls from parliament president Chuan Leekpai not to cut himself. He subsequently received 9 stitches at Bangkok's Vachira Hospital.
Sira says he plans to petition the National Anti-Corruption Commission to investigate Wisarn for allegedly violating the ethical code for MPs. He is also calling on Parliament to investigate the Pheu Thai MP's action. He accuses Wisarn of having cut himself to garner media attention ahead of provincial elections around the country, pointing out that Wisarn's daughter is contesting an election in Chiang Rai.
Sira says Wisarn's actions are a disgrace to parliament, adding that security should be improved to prevent people bringing weapons into the building. However, Ubonsak Bualuang-ngam, Wisarn's fellow Pheu Thai MP, says Wisarn borrowed the fruit knife from a maid working in the building. He says that, in his opinion, his colleague did not breach any ethical code.
SOURCE: Bangkok Post
Want more from the Thaiger family?
📱 Download our app on Android or iOS for instant updates on your mobile
📧 Subscribe to our daily email newsletter
👍 Like/Follow us on Facebook
🔔 Subscribe to or Join our YouTube channel for daily video updates
PM representatives file police complaint against Thai singer and government critic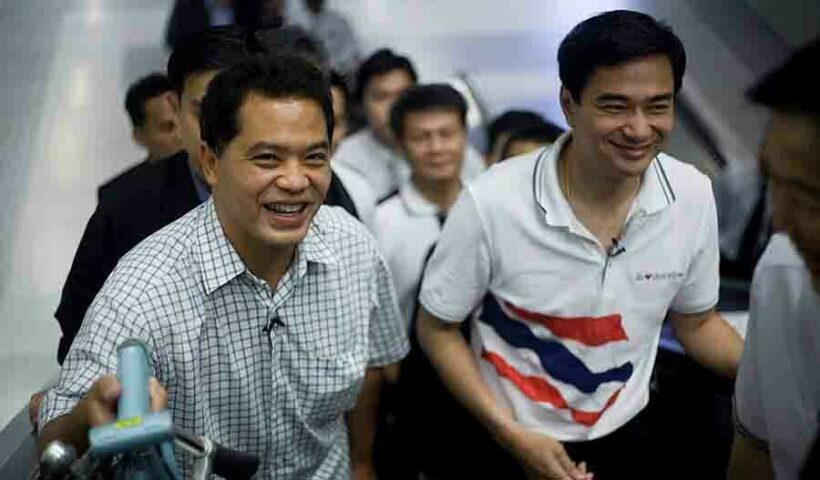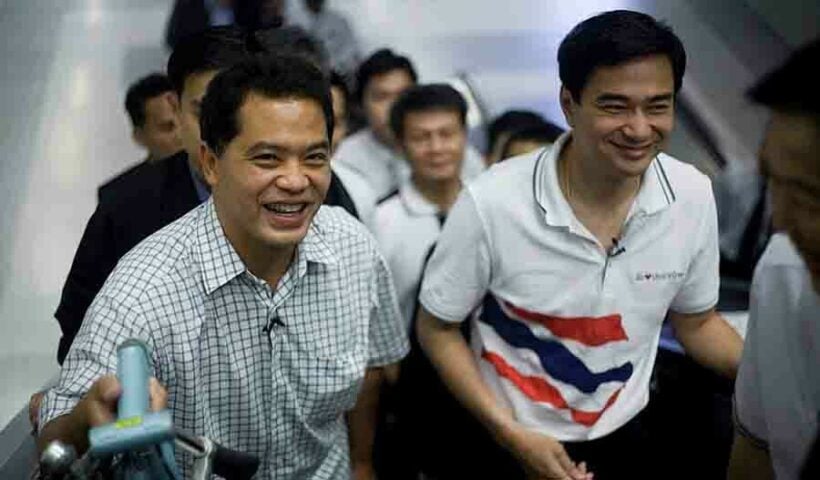 Representatives of Thai PM, Prayut Chan-o-cha, have filed a police complaint against the Thai singer Suthipong Tadpitakkul, aka, "Heart". Suthipong has criticised the government's vaccine procurement plan, a move that has led to accusations of violating the Computer Crime Act and Thailand's strict lèse majesté law.
The PM's lawyer, Apiwat Kanthong, and his assistant minister, Seksakon Atthawong (aka "Rambo Isan") yesterday filed a complaint with Nang Loeng police. According to the Bangkok Post, the complaint alleges that Suthipong shared a Facebook post containing information on the government's vaccine procurement plan. The original post has since been deleted, but Apiwat says Suthipong's is still there.
The PM's representatives say not only has the singer not deleted the post, he has added comments to it, such as, "It is a vaccine of the boss" and, "It is a Covid-19 vaccine monopoly". It is this wording that has led to allegations of lèse majesté, with Apiwat accusing the singer of insulting the highest institution.
Thailand's lèse majesté law prohibits criticising, insulting or otherwise defaming the monarchy. The law allows for anyone to bring charges against anyone else and carries a sentence of up to 15 years' imprisonment.
Seksakon says a similar complaint was previously made against Suthipong, on that occasion with the Technology Crime Suppression Division. He says that, as a celebrity, the singer needs to be more careful with his words, adding that everyone reading his comments on Facebook knows what he is referring to.
The Bangkok Post reports that, in a subsequent Facebook post, Suthipong dismissed the complaint.
SOURCE: Bangkok Post
Want more from the Thaiger family?
📱 Download our app on Android or iOS for instant updates on your mobile
📧 Subscribe to our daily email newsletter
👍 Like/Follow us on Facebook
🔔 Subscribe to or Join our YouTube channel for daily video updates
Opposition party forms new subcommittee to remove Thammanat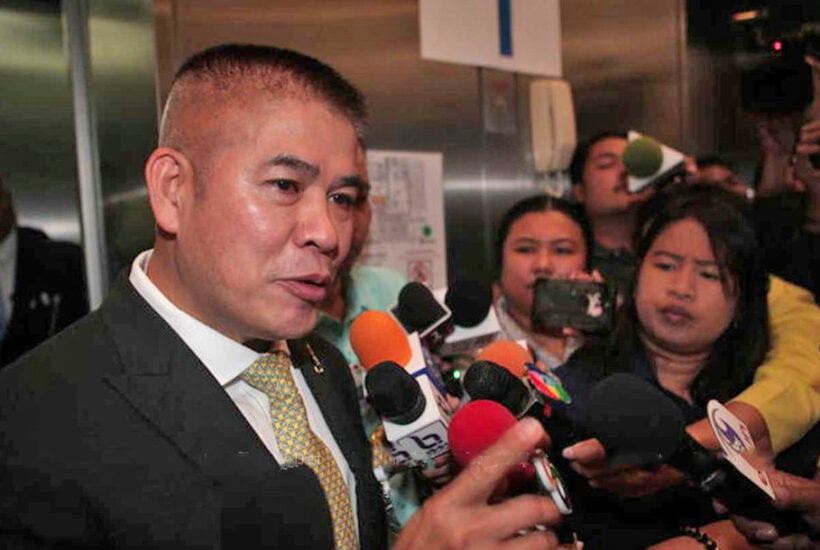 The opposition party has created a new subcommittee to push for the removal of embattled Deputy Agriculture and Cooperatives Minister Thammanat Prompaew after the Constitutional Court's ruling last week that he is fit to serve despite his Australian drug trafficking conviction. The Court ruled that the minister, a member of the Palang Pracharath Party, is qualified despite spending 4 years in prison in Australia in 1994.
Move Forward Party member of Parliament Thiratchai Phanthumat is the spokesperson for the House Committee on Suppression and Prevention of Corruption and Misconduct. He heads the new subcommittee and is investigating and pursuing legal action against Thammanat for various allegations and accusations of misconduct.
Hiding information about his Australian criminal record before receiving royal decoration and joining the cabinet could be a violation of ethical code. The subcommittee also seeks to learn more information about the drug smuggling between Thailand and Australia which resulted in Thammanat's prison sentence. The leader of Seri Ruam Thai chairs the House committee and confirmed that there are still 3 years before the expiration of the statute of limitation on Thamanat's 1993 drug conviction.
The subcommittee is requesting the Office of the Narcotics Control Board, along with any other state agency with information or involvement, to share their data and further investigate.
The Constitutional Court had given Thammanat a pass saying that convictions and jail sentences must be from Thai courts, as foreign courts cannot make legally binding rulings in Thailand. The conviction in the New South Wales Court in Australia therefore would be disregarded in the consideration of whether or not Thammanat was eligible to hold his cabinets post or any other political position.
51 Move Forward Party members of Parliament, opponents of the PPRP, had petitioned for Thammanat's removal after details resurfaced regarding his heroin smuggling conviction and prison sentence in Australia.
SOURCE: Bangkok Post
Want more from the Thaiger family?
📱 Download our app on Android or iOS for instant updates on your mobile
📧 Subscribe to our daily email newsletter
👍 Like/Follow us on Facebook
🔔 Subscribe to or Join our YouTube channel for daily video updates
Royal Thai police say new uniforms will help in pursuit of criminals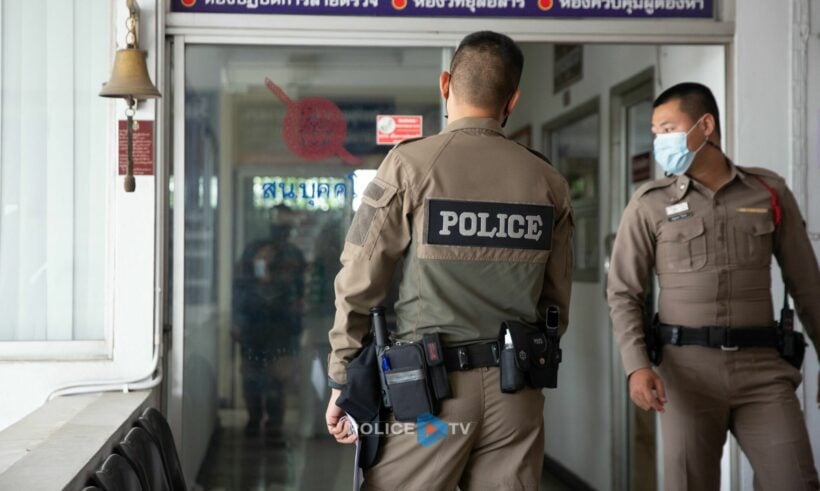 The Royal Thai Police say new uniforms will help them be more "agile" in their pursuits of criminals. The uniform's prototype is still under trials and has yet to be launched. The move to change uniforms has been attempted in the past, with tourist police once seeing their usual long-sleeved khaki shirt with shoulder pads and metal badges morph to short-sleeved shirts and blue shorts. But previous modifications to their attires was short-lived.
Somprasong Yenthuam, the deputy commissioner of the Metropolitan Police Bureau has been assigned by the police chief to oversee the uniform change this time around. A committee has been formed to study the input gathered from officers across the country, as well as the public. But the police chief wants the new uniforms to be suited to patrol operations with a final decision being made after a 10-day trial period of the uniforms.
The new style of uniform is currently being tested at the 3 police stations of Chakkrawat, Bang Yi Khan and Bukhalo in Bangkok. The trial started on May 3 and will run until this Thursday, with 10 active-duty officers, at the operational level, trying out the new uniforms.
"The three police stations were chosen because they are ready for the trial as the areas under their jurisdiction are fairly large with many residents."
The uniforms feature a baseball-style cap, which is much lighter than the traditional police helmets, and a shirt with 2 panels. The upper panel is made of khaki while the lower is made from a more breathable fabric which is easy to launder. The new badges are made of cloth, taking into account previous complaints by officers of the badges' jagged edges injuring them while working. The new pants feature an elastic waistband and multiple pockets. The new shoes are designed for running without causing foot pain.
"The committee has studied police uniforms from around the world before deciding on the prototype. But what is most important is the opinion of police officers who use it, and the public. Whether the proposed new police uniform will convey less power or authority remains to be seen. It is not finalised yet and can still be changed."
The new uniforms cost around 2,000 baht but Somprasong says the department will use its annual provision to pay for the uniforms without needing to add more money. Krisanaphong Poothakool, an associate professor of criminology and assistant president at Rangsit University, says the new uniform must help officers be more agile.
"However, how the officers perform their duties and behave themselves in public is more important than their uniforms. Changing the uniform will be useless if the officers fail to improve their behaviour."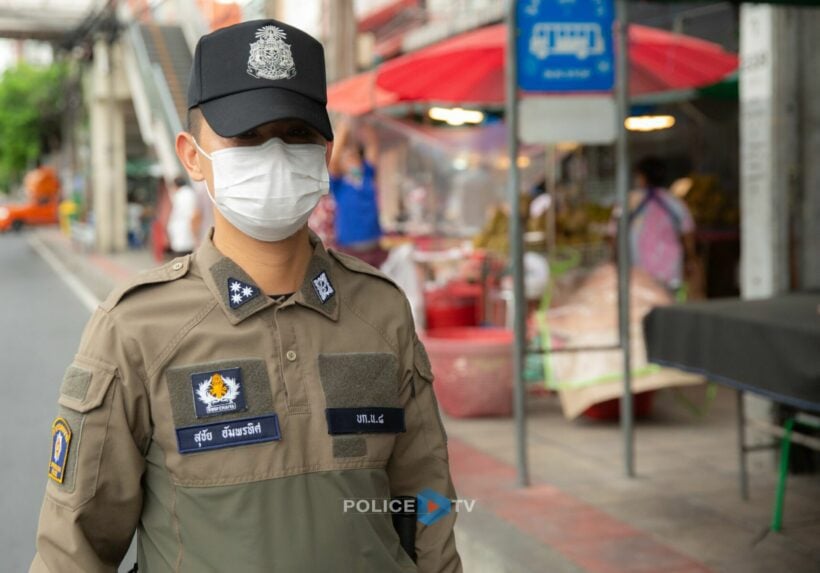 SOURCE: Bangkok Post
Want more from the Thaiger family?
📱 Download our app on Android or iOS for instant updates on your mobile
📧 Subscribe to our daily email newsletter
👍 Like/Follow us on Facebook
🔔 Subscribe to or Join our YouTube channel for daily video updates