Festival-goers claim event shut down over pro-democracy content, not Covid-19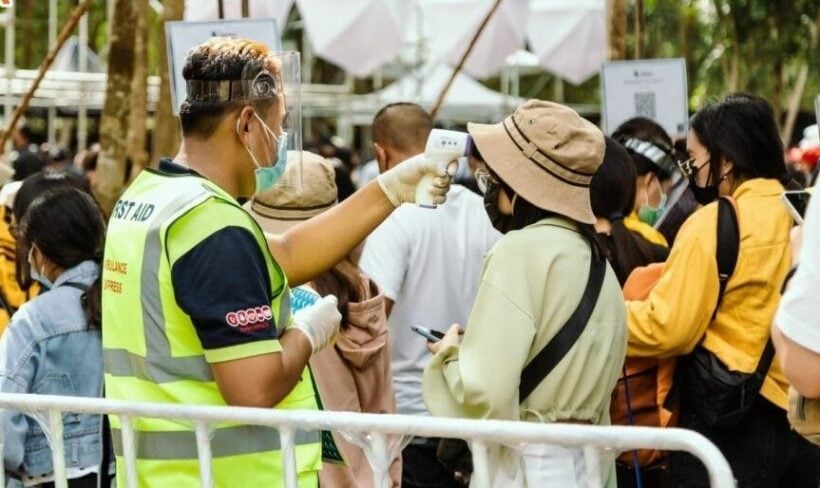 Social media users are accusing officials of shutting down a music festival in the north-eastern province of Nakhon Ratchasima due to its pro-democracy content. The claims follow a statement from governor Wichian Chantaranothai, who says the festival was terminated early due to Covid-19 risks. He accuses organisers of failing to implement adequate preventative measures, saying there was no limit on numbers and many concert-goers were not wearing masks, while shouting and singing in the crowd.
However, Nation Thailand reports that, in the aftermath of the festival's closure, netizens went online to share video footage of the three-fingered salute, yellow rubber ducks, the singing of protest songs, and a pretend "corpse" representing activists deemed to have been forcibly "disappeared". Those posting the content accuse officials of using Covid-19 as an excuse to put an end to the festival over its pro-democracy nature.
However, other users had posted photos of long queues and overcrowding over the weekend, calling for the festival to be stopped. Opas Karnkawinpong from the Disease Control Department says inspections at the site showed overcrowding in front of stages, with many not wearing face masks. He says organisers were asked to address the issues but did not respond. Governor Wichian says the lack of response prompted the early closure of the event.
Meanwhile, a 43 year old woman who attended the festival has tested negative for the virus, after being hospitalised with a fever and chest infection. 7 friends who travelled with her have also tested negative.
SOURCE: Nation Thailand
Keep in contact with The Thaiger by following our Facebook page.
Never miss out on future posts by following The Thaiger.
Wuhan remembers Covid-19 lockdown on 1 year anniversary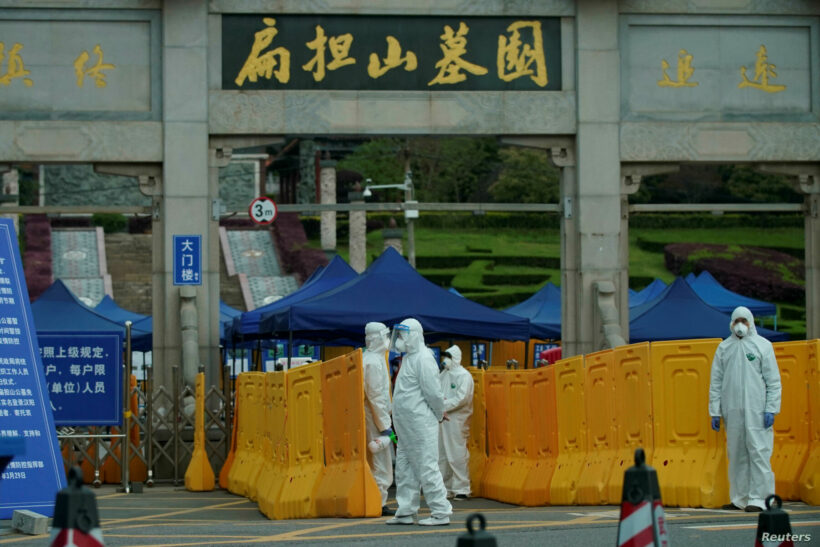 Wuhan is remembering the Covid-19 lockdown that 11 million residents endured on today's 1 year anniversary. The 76 day lockdown on January 23, 2020 saw public transportation shut down by 10am and a ban on anyone exiting the city, unless they were given special permission. In a city the size of London, locking down painted an eerily quiet landscape.
But such an anniversary today has been met with silence by Beijing as no lockdown commemorations have been planned, almost as though the lockdown never happened. A commentary in the Beijing News professed "mixed feelings," praising the aggressive lockdown as a model for the world, while noting Wuhan's sacrifices and the looming virus threat.
"We must not lose the hard-won results of the epidemic to negligence, and must not let the epidemic rebound. Pay tribute to Wuhan. Pay tribute to the strong and fearless Chinese people!"
Despite the government's reluctance to acknowledge the anniversary, Wuhan's lockdown ordeals remain fresh the memories of Chinese people, especially as localised Covid-19 clusters have spread across China. Such popups in Covid cases have prompted Beijing to implement mass testing and lockdowns in other areas.
76 year old Huang Genben, is one of those who remembers. He says he spent over 2 months in a hospital last year fighting the virus as he spit up blood, expecting to die, but agrees that such a lockdown was necessary.
"When I closed my eyes at night I didn't know if I would open them again."
"We can tell from the results that the policy of the government was correct, the cooperation of Wuhan citizens was correct. I feel pain seeing the epidemic all over the world."
Today, the streets of Wuhan seem to be the stark opposite of what it was 1 year ago, with elderly dancers spinning in parks and crowded bars selling "Wuhan Stay Strong" craft beer, while the rest of the world is still dealing with the fallout of the pandemic.
But 58 year old street vendor Xu Jiajun, contradicts the somewhat merry street scenes as he says things have changed since the pandemic began.
"The situation is not good. I don't have a stable income like I did before."
As the Covid-19 virus is generally believed to have spread from a Wuhan wet market where exotic animals were sold as food, World Health Organisation experts are almost finished with a 2 week quarantine in Wuhan where they plan to investigate the coronavirus' origins.
Worldwide, the virus has been responsible for killing at least 2 million people, but in China authorities have reported fewer than 5,000 deaths, with the vast majority coming from Wuhan when the pandemic most probably originated.
SOURCE: The Phuket News
Keep in contact with The Thaiger by following our Facebook page.
Never miss out on future posts by following The Thaiger.
Patong, Phuket Town, Chalong to fund residents' vaccination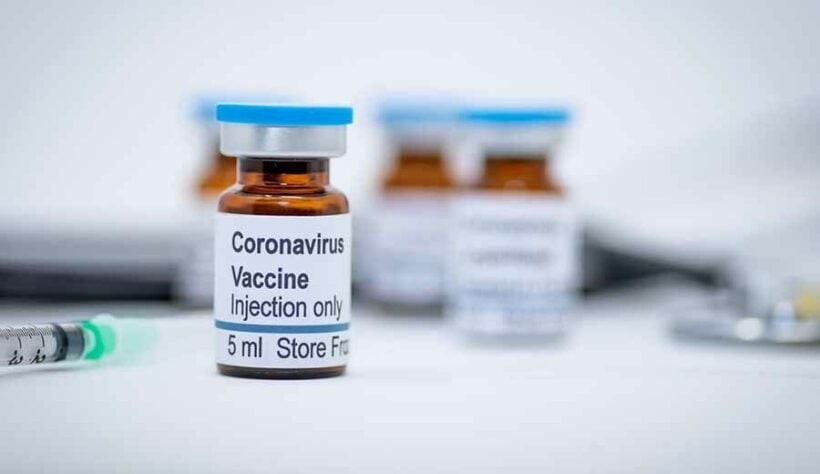 Patong and Phuket Town are planning to fund registered residents' Covid-19 vaccines, Thai and foreign, with the hope to speed up the inoculation process without waiting for the national government. The mayors of both cities say they have already allocated the funds to move forward with purchasing the vaccines after the government approves which ones may be used.
Like any other municipality in Thailand, the Covid-19 vaccine must be acquired from the Ministry of Public Health. A spokesperson says their office had yet to receive the news on how many doses of the vaccine Phuket could receive or in which order to vaccinate people.
"I don't want to wait in the queue to get the vaccine budget. Chalong people deserve to receive vaccines. They do not need to pay."
Chalong officials have confirmed that the Covid vaccines will be freely available to all people registered as living in Chalong Subdistrict, regardless whether the resident is Thai or foreign.
"There are about 20,000 to 30,000 people in Chalong. This includes everyone: Thais, migrant workers and other foreigners registered as living in Chalong, such as retirees and foreigners staying here for other reasons. They will all receive the vaccine."
Phuket City Mayor Somjai Suwansupana has also confirmed to The Phuket News that Phuket City Municipality will also administer free vaccines to the over 79,000 people living in Phuket Town. But he says only people who were registered as living in the city limits at the end of December would be eligible to receive the free vaccines. Chalermluck Kebsup, Mayor of Patong, is also following suit by offering free vaccines to registered residents.
"We deserve to get the vaccine quickly because Phuket is a tourism province, our people depend on tourism."
It has been 26 days since Phuket had any positive cases of Covid-19, but Chalermluck says a vaccine will curb worries of Covid spreading.
"The vaccine is our hope in stopping this fear. If local residents receive the vaccine as quickly as possible, I think people will be more confident in receiving domestic tourists. Then businesses can run."
SOURCE: The Phuket News
Keep in contact with The Thaiger by following our Facebook page.
Never miss out on future posts by following The Thaiger.
ASQ + Vaccine in Thailand proposal gets the thumbs down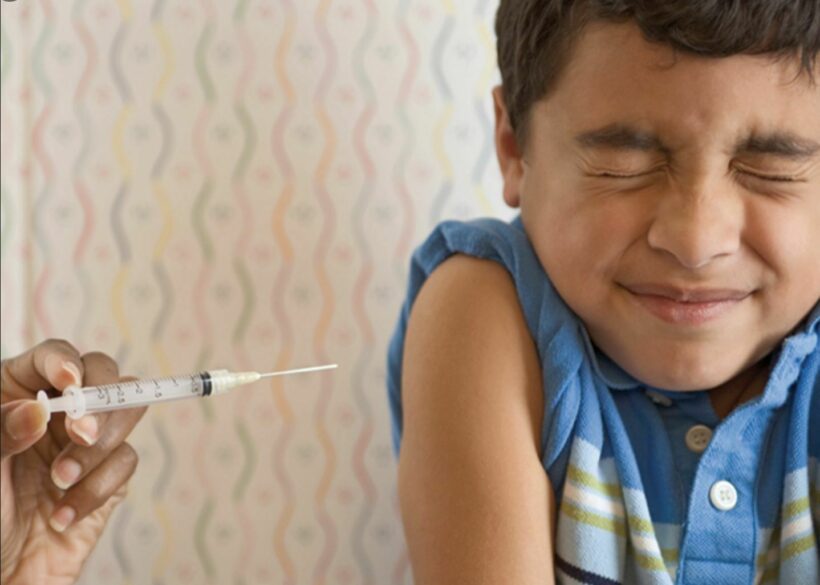 OPINION
A spokesperson from a Thai tourism association came up with the "cunning idea" yesterday to propose a ASQ + Vaccine package to travellers and tourists. So not only do you get your 14 day mandatory quarantine at an expensive hotel in Bangkok, the opportunity to submit copious amounts of paperwork and drill through the red tape. NOW you get a jab of Covid-19 vaccine included. All for the all time low starting price of 150,000 baht. Read the original story HERE.
Bargain!
Of course The Thaiger readers and viewers raced to congratulate the rocket scientist who came up with this brilliant piece of tourist marketing. Suffice to say, it's dead in the water even before the ambulance arrives…
Ron Rossington
Until the ditch the 14 day quarantine and end the ineffective lockdowns, Thailand will not get the tourist numbers they are in dire need of to stabilize the economy.
k tara
Another brilliant idea for tourists which will be dead on arrival. Do these people live in reality.
rickdangr
Tourism will NOT return until the 14 day quarantine is gone! Get the vaccine out to the Thai people, then start with allowing tourists in without quarantine, that have been vaccinated. This would be a smart way to open, and to get it done by April 1st, before the Songkran holiday.
Paul D
Hello Thaiger Team, the story with regards to vaccinations tagging on with the STV, seems to me as another of Thailands false hope stories. But I am sure the Government powers may have overlooked the strong suggestions many Airlines have voiced, "that no traveller will be allowed on the flight unless they have proof of vaccinations". Even this is not 100% at this point. Some countries will not even allow their citizens to leave right now. I think the Thai government, even though are doing as much as they can right now, needs to not provide false hope to travellers at this point.
Energy3
another gimmick by thai officials – free vaccine with STV – sounds like you're getting a happy meal with a free toy
Sai Sai
This is ridiculous!
Tyler Durden
These Thai officials need to wake up. The reason us tourists aren't coming to Thailand is because of the 2 week quarantine, adding extra vaccination costs on top of an already expensive STV visa ain't gonna get me over there that's for sure. If these officials don't drop the 2 week quarantine, there once popular visitors are going to be popular visitors elsewhere, as already I know many people traveling to South America.
And this gentlemen, J German, who went to all the trouble for little return…
I went to Bangkok in Dec. for the holidays. I did my 2 weeks of ASQ during which the shrimp market outbreak started. By the time I got out of quarantine, I had 4 nights of fun, but it was far from what the scene once was. I had a fun NYE, then it all got shut down. I went there to be in a country that was "safer" and not on lockdown. I lost that bet. Then Taiwan closed to international flights, cancelling my trip home. I got on the next plane to the US, leaving several weeks early so as not to get stuck there with nothing to do. My advice is, don't waste your money or your time (like I did) until vaccinations are widely distributed and quarantines are over.
Keep in contact with The Thaiger by following our Facebook page.
Never miss out on future posts by following The Thaiger.