Thai minister Thammanat Prompao tells parliament he "never pled guilty" or "served time" over heroin drug charges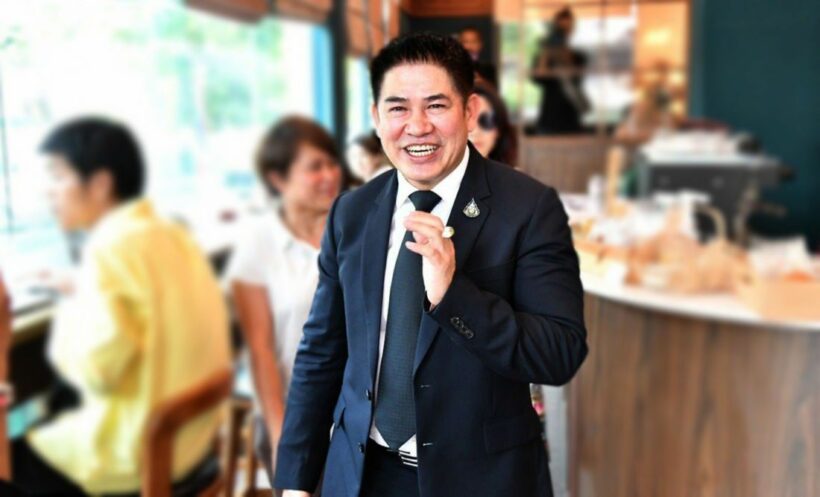 The Thai deputy agriculture minister Thammanat Prompao has re-ignited the controversy over his drug convictions in Australia by continuing to insist he "never pled guilty or served jail time for drug charges in Australia". His claims are contrary to the evidence provided by the Australian courts.
The ministers's denial follows the disbanded Future Forward Party publishing an Australian court ruling on its Twitter account. The tweet confirmed Thammanat's guilty plea and jail sentence for heroin trafficking back in 1995.
The tweet read… "Whoops! Dropped some files. Giving out files of evidence to rip off Thammanat's mask, who lacks the qualifications of being an MP."
Khaosod English reports that, under Thai laws, a person convicted for drug offences cannot serve as a minister in the Thai government.
Responding to questions in Parliament, Thammanat said…. "I did not admit to importing, exporting, producing, or selling heroin."
But the Twitter account from the disbanded party responded with links to a folder of evidence the party said it received from Australian authorities. The tweet has been retweeted nearly 70,000 times. The files, including court records in English, Thai translations, news clippings, and a Powerpoint presentation.
According to the court documents, Minister Thammarat, then under the name of Manat Bophlom, was one of two Thai men who "pleaded guilty to being knowingly concerned in the importation of heroin" and were sentenced to prison for six years in 1995.
The opposition claim Thammanat's criminal records effectively barred him from serving in the Thai Cabinet, but the politician vehemently denied the allegations in spite of the documented evidence.
The revelations originally came to light when the Australian Sydney Morning Herald, an award-winning newspaper recognised for its excellent journalism, published an article outing the Thai minister and the train of events that lead to his heroin convictions. You can read the original SMH article HERE.
Speaking almost an hour at the censure debate Thursday, Thammanat continually repeated his denial and accused the Future Forward of misleading translation.
"I thought it's going to be something exciting, but I've seen it all. Your translation which says that I had confessed to trafficking charges is not true because there is nowhere in a certified translation that says I did."
"That charge only carries a life sentence, so if I had been sentenced as the debater says, I must have died and reborn again."
Putting the motion of no-confidence against him was Future Forward MP Theeratchai Pantumas, who said Thammanat was "concealing and twisting the truth in a world-class humiliating affair."
Phalang Pracharath MPs also objected to the documents being aired inside the Parliament.
Thammanat, who entered politics as a Phayao MP, said he had already gone through the vetting process and maintained that his eligibility is not affected since he is not being prosecuted by the Thai judiciary.
"Thailand was never a colony. The debater is speaking as if we are surrendering our sovereignty to Australia. The reference to a court order from another country is not applicable to the Thai government."
• The embattled minister threatened to sue more than 100 media outlets last year for mentioning or reposting the Sydney Morning Herald story. Read about that HERE.
• The new government coalition considered demoting the Agriculture Minister over the allegations, HERE.
SOURCE for this story: Khaosod English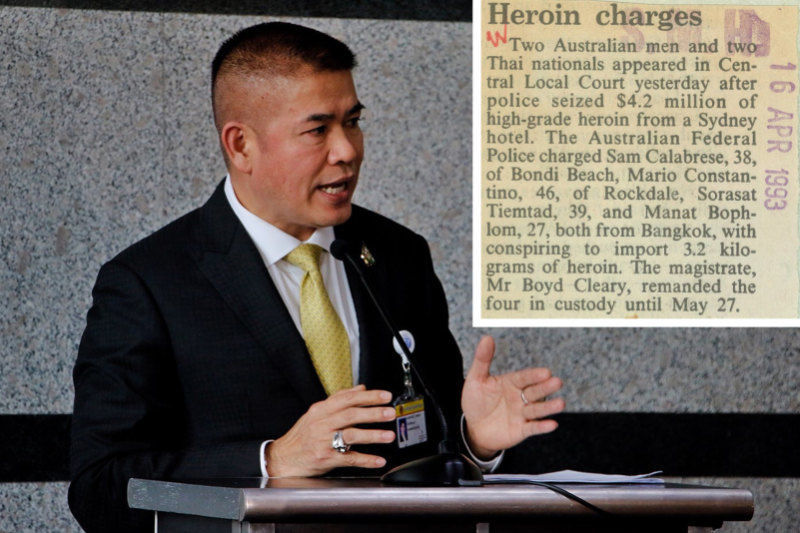 Keep in contact with Thaiger by following our Facebook page.
Never miss out on future posts by following Thaiger.
Independent candidates polling well in Bangkok governor race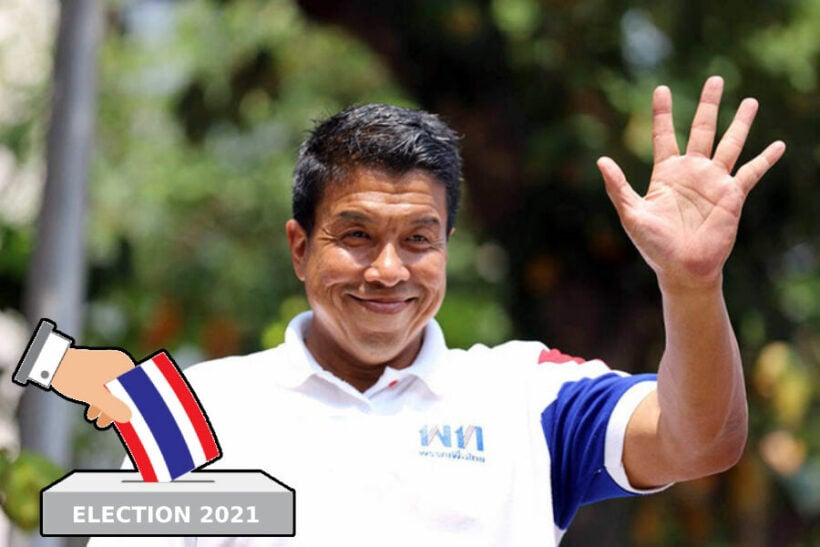 Independent candidates are trending in polls for the Bangkok governor election later this year, with undecided voters leaning independent. Undecided voters have grown to nearly 1/3 of all voters up from just under 30% in March, possibly due to voters being tired of political polarisation. The exact date of the election has not been announced yet but independent candidates have jumped into the race before the major party candidates. Three have announced so far, former senator and rights activist Rossana Tositrakul, former national Police Chief Pol General Chakthip Chaijinda and former transport minister Chadchart Sittipunt. Though many are still undecided, Chadchart seems to be the early favourite pulling 25% support in a recent poll while Chakthip earned just 12%, a lead that seems to be widening.
Bangkok voters traditionally did not vote independent, but rather along party lines, though they are known to decide last minute basing their choice on immediate factors. Surveys show that voters tend to make their decisions less than 5 days before elections normally. In the last election for governor in 2013, Sukhumbhand Paribatra performed badly in polls and yet won in the last minute vote after accusations that his opponent had plans to nominate red-shirt leaders.
Political analysts were not shocked with Chadchart's dominance in the polls, but are also unconvinced that he can maintain his lead when the major party candidates enter the Bangkok governor election cycle. They believe that candidates from Kao Klai Party or the Progressive Movement, both splinters from the Future Forward Party, would offer formidable opposition. The Future Forward Party sprung to the spotlight in 2019, gaining 6 million votes in the country, 800,000 of which were from Bangkok, making it the third-largest party. There is a rumour that Parit "Itim" Wacharasindhu, the co-founder of the Progressive Constitution Group, might run under one of these two parties. His pro-democracy leanings may pull a lot of voters away from Chadchart.
The poll in March showed that 66% of Bangkok voters favoured independent candidates now and are leaning away from major party affiliations. The results are thought to indicate Bangkok residents' frustration in extremely polarized political parties. Elections began 4 months ago in provinces, aside from Bangkok and Pattaya, considered special administrative zones.
SOURCE: Thai PBS World
Keep in contact with Thaiger by following our Facebook page.
Never miss out on future posts by following Thaiger.
London's anti-coup Burmese Ambassador locked from embassy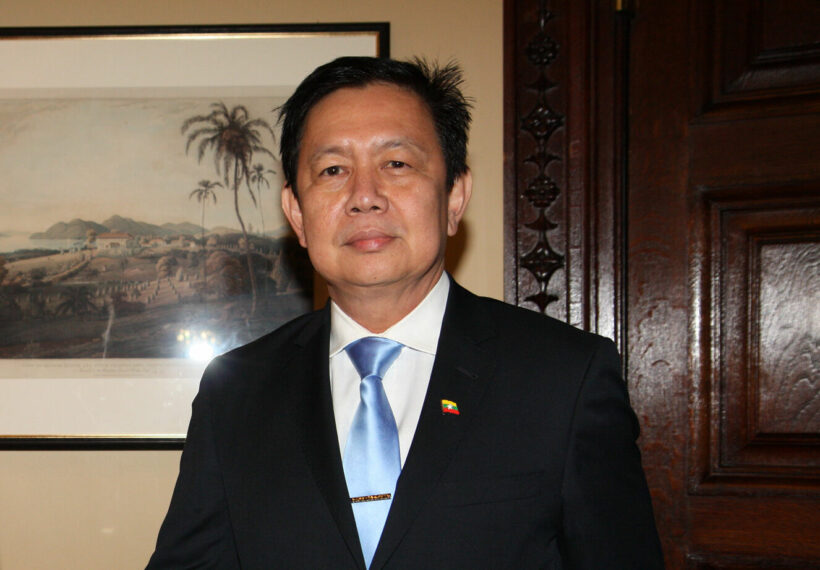 In London, the Myanmar Ambassador has been tossed from his own embassy, locked out because of his stance against the military junta in his country. The lockout occurred as a result of Kyaw Zwar Minn's breaking ranks with the Burmese military leadership and calling for the release of Aung San Suu Kyi, the civilian leader who was jailed when the military coup overran the country. Military leaders inside the London embassy are believed to be responsible for locking Ambassador Kyaw out of the embassy. The Burmese Ambassador had previously drawn praise by British foreign minister Dominic Raab for his courage in standing against the military coup, calling for the release of Suu Kyi and the elected President Win Myint and standing for pro-democracy causes. The United Kingdom have sanctioned the Burmese military and some of its business interests in response to the military coup and the crackdown on pro-democracy protesters, calling for a return of democratic rule to the conflicted country.
Speaking outside the embassy where police were waiting and guarding watchfully, Kyaw spoke with protesters saying he'd been locked out of his own building and that he was waiting to go back inside. He says he has been in touch with Britain's foreign ministry about the situation, but no action or formal statements have been made yet. He referred to it as a coup in the middle of London, referring to the fact that his building was now occupied by military leaders inside. It is believed that deputy ambassador Chit Win has taken control of the embassy with a military attaché and locked the building to their own diplomat.
The British foreign office has not commented yet on the incident, but the police did release a statement saying they're aware of the protest going on regarding the Burmese Ambassador and that police are present and watching but have not made any arrests or taken any action at this time.
SOURCE: Thai PBS World
Keep in contact with Thaiger by following our Facebook page.
Never miss out on future posts by following Thaiger.
Taiwan ready to duke it out if China attacks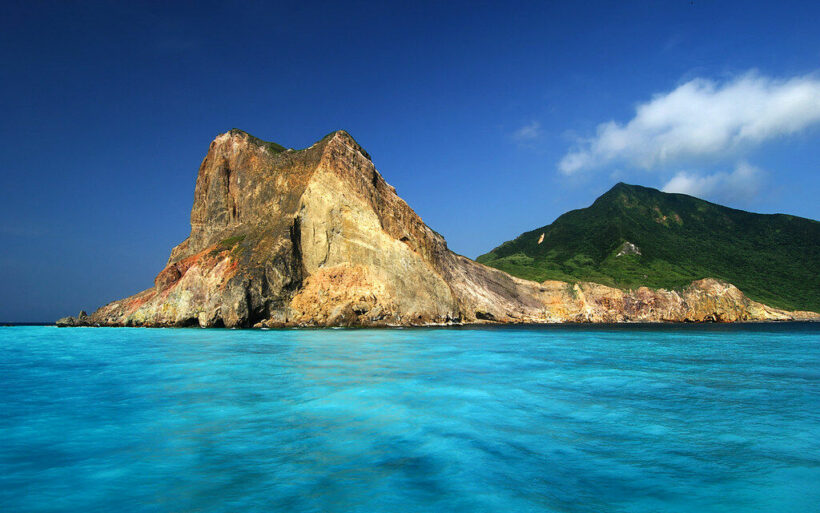 Taiwan officials say they are ready to duke it out if China decides to take its military activities a step further. The announcement, made by its foreign minister, comes after China has stepped up its aircraft carrier drills near the island along with other military activities in the past few months.
"From my limited understanding of American decision makers watching developments in this region, they clearly see the danger of the possibility of China launching an attack against Taiwan. We are willing to defend ourselves without any questions and we will fight the war if we need to fight the war. And if we need to defend ourselves to the very last day we will defend ourselves to the very last day."
Washington, Taiwan's most important international ally has been pushing for Taiwan to modernise its military and spend more on defence in order to make it harder for China to successfully attack the island.
"The defence of Taiwan is our responsibility. We will try every way we can to improve our defence capability."
Taiwan's Defence Ministry said they will run 8 days of computer-aided war games this month which would simulate a Chinese attack on Taiwan. The Han Kuang exercises are the island nation's largest annual war games. The next phase of the games will include live firing drills, according to general Liu Yu-Ping.
"The drills are designed based on the toughest enemy threats, simulating all possible scenarios on an enemy invasion on Taiwan."
Taiwan has not indicated if the Chinese carrier group is planning to go to the South China Sea, which is a disputed territory where a US carrier group is operating. But deputy defence minister Chang Che-ping says Taiwan is closely monitoring the carrier's movements, saying that, for now, it seems the carrier is just doing routine drills.
SOURCE: Bangkok Post
Keep in contact with Thaiger by following our Facebook page.
Never miss out on future posts by following Thaiger.