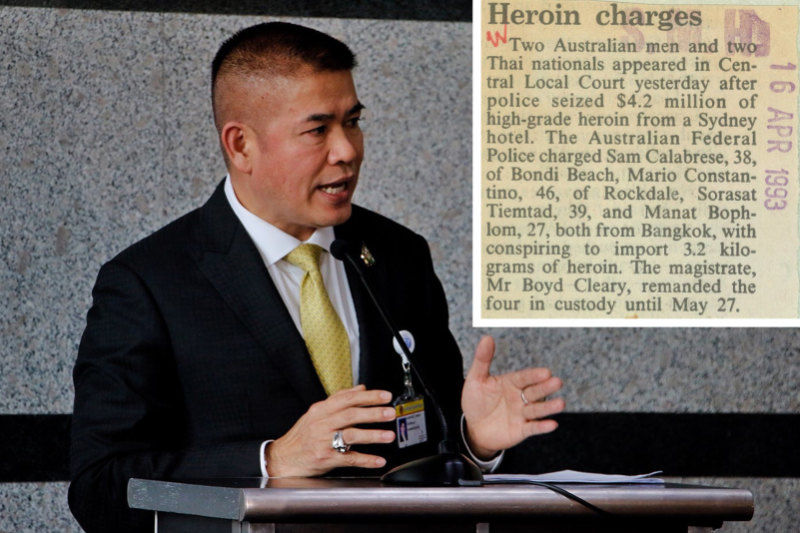 Key members of Palang Pracharath are now discussing the future of deputy agriculture minister Thammanat Prompow's as 'fixer' or coordinator of the coalition's minor parties.
The coalition's smaller parties, some of them just single MPs, are in uproar following the controversial minister's "monkey keeper" weekend remarks, potentially causing new rifts in the shaky coalition government.
At the weekend the minister likened the minor parties to "monkeys" who needed to be given "bananas" to keep them happy. These "bananas" were interpreted to include government jobs for members of the coalition's minor parties.
The Prachatham Thai Party has already made its position clear on the remarks and say it was leaving the coalition , even though Captain Thammanat had since apologised for the comments.
Captain Thammanat, the MP for Phayao province, is in the hot seat after a Sydney Morning Herald report on his heroin and drug-trafficking sentence in Australia. The article poured doubt over the Minister's July claims that he was simply "in the wrong place at the wrong time", placing him in the middle of a Thai-Australian drug gang, landing him in jail for four years in Sydney after being served a seven year sentence.
When addressing questions about his suitability as a cabinet member back in July he described the situation as a "small issue" saying he lived "a normal life in Sydney for four years".
"I lived a normal life in Australia, in Sydney, for a full four years. You can ask the court in Sydney whether what I'm saying is true or not."
So the Sydney Morning Herald reporters did just that, unearthing court documents which were clearly contrary to the minister's claims to the media, his fellow MPs and the Thai people.
A clearly dismissive PM Prayut Chan-o-cha yesterday gave his minister support saying "all past governments also had flaws".
After the revelations dominated front pages in Thailand's news yesterday, the PM lashed out at reporters, saying he was annoyed at being asked about "small issues" before changing the subject.
"You often ask questions that ruin my mood."
The prime minister ignored further questions from reporters at Government House when asking about Captain Thammanat's future in the cabinet and government.
The original Sydney Morning Herald article HERE.