Former Future Forward members claim they're behind political slogan campaign around Bangkok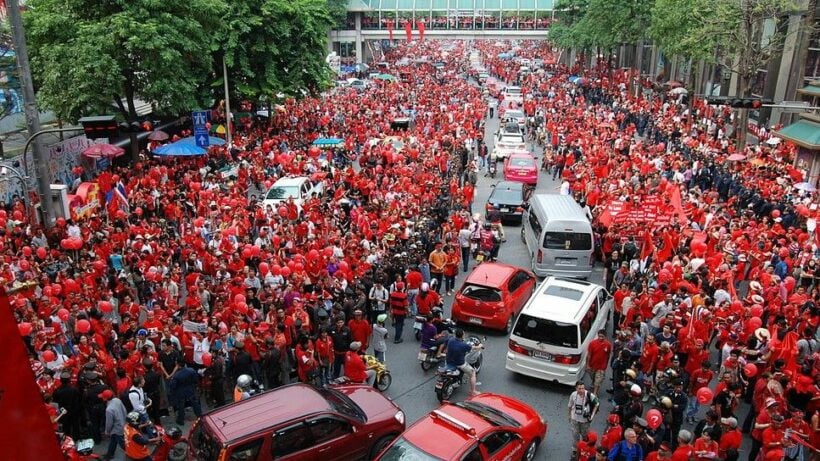 Former members of the now defunct Future Forward party say they are responsible for projecting a political slogan on to some of Bangkok's most iconic landmarks Sunday night, and say more's to come.
Coconuts reports that the political figures, now members of a group called "Progressive Movement," shared a video of activists using projection equipment from within a van. The group says it plans to release information related to a bloody government crackdown that ended political protests in 2010.
"How many times have people with empty hands been killed in cold blood? How many times have killers and those behind them never been prosecuted, and even stepped into the lanes of power?"
On Sunday, the slogan Seek the Truth was projected onto several monuments and buildings in Bangkok, all scenes of bloody clashes during political protests in 2010. They included the Democracy Monument, the BTS Victory Monument station, and a temple, Wat Pathum Wanaram, where 6 people seeking refuge were allegedly killed by government soldiers.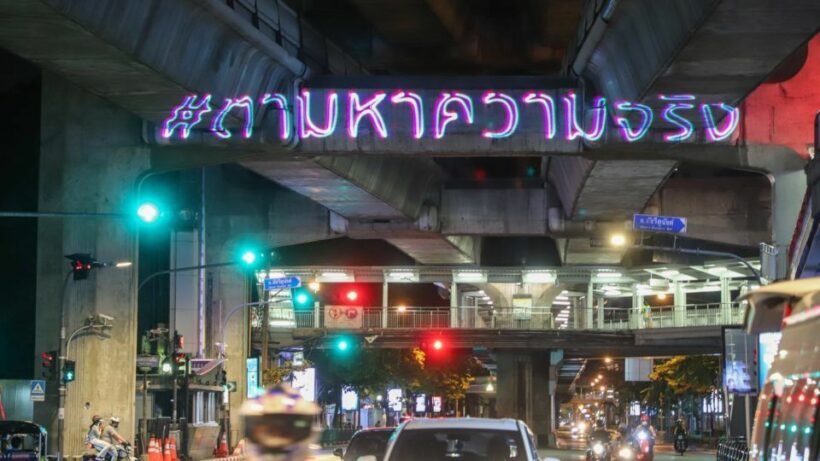 PHOTO: The slogan projected on the BTS Victory Monument station – Coconuts
Prominent members of the Future Forward Party, including its leader Thanathorn Juangroongruangkit, have been banned from politics for 10 years, after the party was dissolved by the Constitutional Court in February. One former member, Pannika Wanich, now a founding member of the new Progressive Thai party, has warned that Sunday night's activism is just the beginning. The group has promised that between now and May 20, it will release more information about the government action that ended the 2010 protests.
Between March and May that year, over 100,000 demonstrators, supporters of former PM Thaksin Shinawatra, descended on the capital, demanding elections. Known as the "redshirts," their supporters claim they protested peacefully, while opponents claim they were paid to flood into the city and cause mayhem and chaos.
The protests came to an end in May, with a bloody crackdown that saw nearly 100 people killed. The vast majority were civilians, but a Japanese journalist and five soldiers also died.
SOURCE: Coconuts
Keep in contact with The Thaiger by following our
Facebook page
.
Boxer wants officers prosecuted after false imprisonment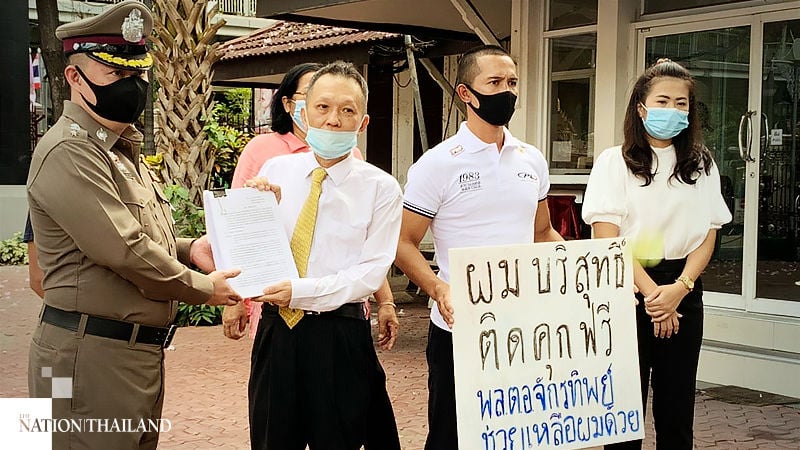 A former boxer recently released from custody for drug trafficking charges claims he was wrongfully imprisoned and is calling on the national police chief to prosecute the officers that filed the drug charges. He has submitted documents to Thailand's police chief Chakthip Chaijinda as evidence he had been wrongfully imprisoned for 14 months. Now he's demanding justice and wants the police who arrested him investigated and prosecuted.
Atchariya "Max" Wirotesunobon was a WBC Asia super-lightweight champion. The title was stripped from him after he was arrested in 2018 at the Don Mueang International Airport in Bangkok on his way to a boxing match in Japan. He was accused of involvement with an operation to smuggle and sell more than 3 million methamphetamine pills.
Wirotesunobon was incarcerated for 14 months, but was acquitted and released last week. The only thing that linked him to the crime, he says, is that a car he sold to a dealership was used by people in involved in the drug smuggling operation. The car was sold in 2015. Others arrested in the operation said they were not associated with the boxer, and Wirotesunobon said he does not know them.
SOURCES: Bangkok Post | Nation Thailand
Keep in contact with The Thaiger by following our
Facebook page
.
Bangkok man shoots, injures friend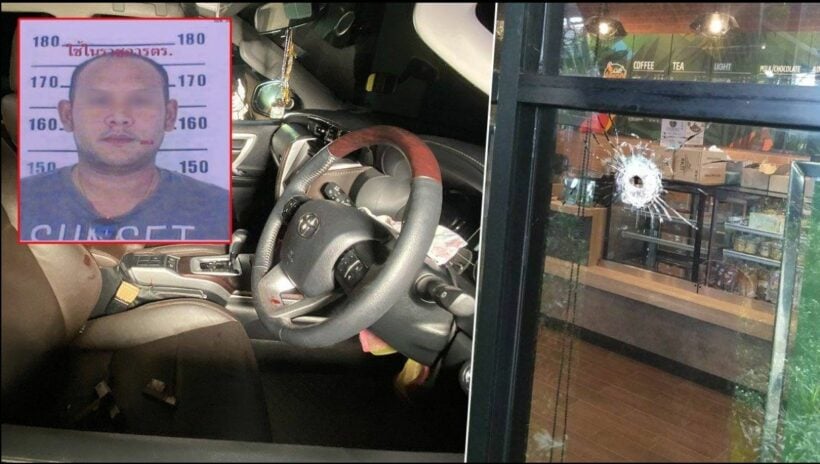 A Thai man has shot his best friend in Bangkok over the weekend after he found out his friend had an affair with his ex-wife. The 34 year old man, reported as 'Paratkorn', found photos of his wife and friend, 31 year old Pongsitthat. In a fit of rage, he shot and injured Pongsitthat.
Police say Paratkorn has a history of violence. He spent 6 years in prison for attempted murder and had also been arrested for drug and gun related charges. During Paratkorn's time in prison, his friend stepped in to help out his wife and daughter, and ended up having an affair with Paratkorn's wife.
Paratkorn shot at his friend who was sitting in his car at the time. Bullets hit his face and arm, injuring Pongsitthat. Another bullet hit a cafe, but no one else was injured. As of yesterday, Paratkorn has not been arrested and the Bang Khen Police Station are tracking him down.
SOURCE: Thai Residents
Keep in contact with The Thaiger by following our
Facebook page
.
Quality quarantine options for those who want some luxury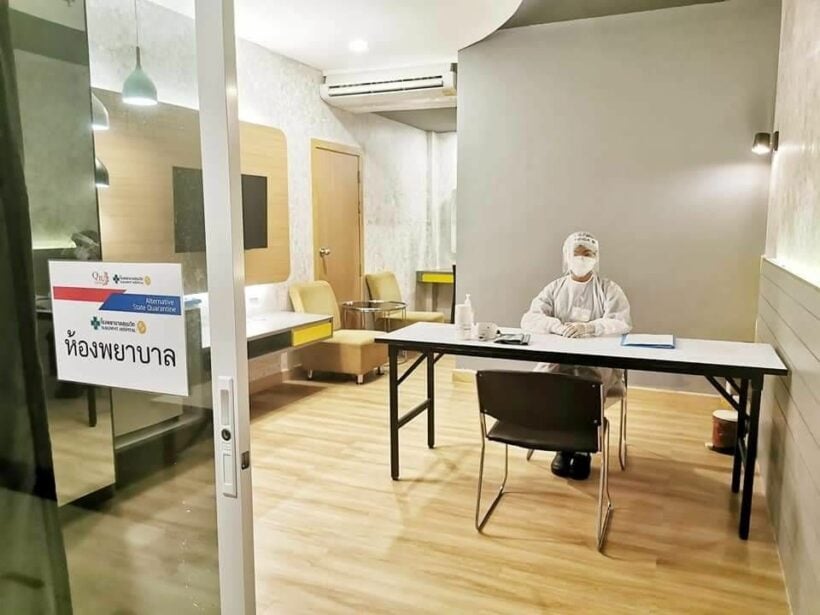 Private state quarantine options are available for those returning to Thailand and willing to pay a hefty price. The 14 day quarantine is required for everyone re-entering the country to prevent any possible spread of the coronavirus, but there are more luxurious options from hotels that have passed the test from the public health and defence ministries.
Around 90 guests so far have opted for the their mandatory quarantine at Qiu Hotel Sukhumvit. The hotel says they have received hundreds of enquiries about the alternative state quarantine service. The hotel is selling its quarantine package for 32,000 baht per person (for 14 days) which includes 3 meals a day. They are parenting with the Sukhumvit Hospital to provide, if needed, free ambulance service, coronavirus testing and a video call consolation with a doctor.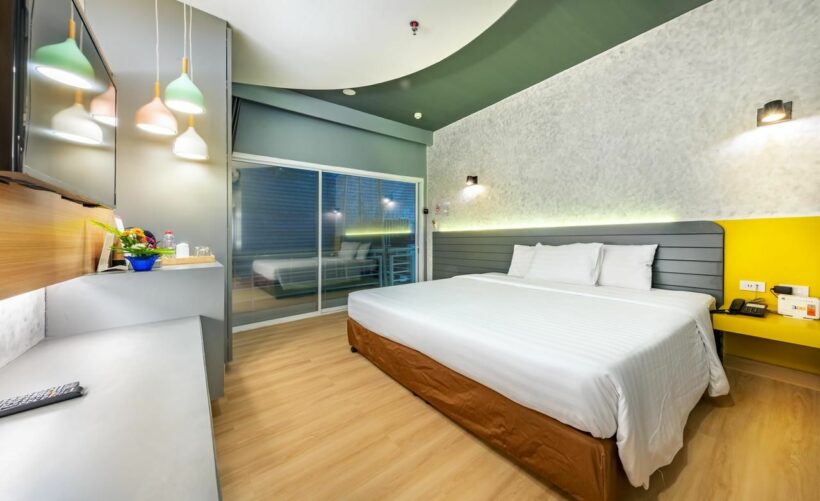 PHOTO: A room at the Qui Hotel, a step up from the state quarantine facilities
But Qiu Hotel is cheap compared to other alternative quarantine services. Other hotels include Movenpick Wellness BDMS Resort Hotel, Grand Richmond Hotel, Royal Benja Hotel and the Idle Residence. Prices at these venues range from 45,000 – 60,000 baht for a two week quarantine stay, according to hotels' Facebook pages.
Foreigners with work permits or permission from the labour ministry are allowed to enter the country, but they need health insurance, a health certificate and also need to be in quarantine for 2 weeks. They also need to be able to find flights to return to Thailand.
SOURCE: Nation Thailand
" Alternative State Quarantine "by Qiu Hotel and Sukumvit Hospitalท่านสามารถตรวจสอบรายชื่อโรงแรมทางเลือกสำหรับการกักตัวได้ทาง www.hsscovid.com หรือ https://www.naewna.com/local/490404

Posted by Qiu Hotel on Saturday, 2 May 2020
Keep in contact with The Thaiger by following our
Facebook page
.