Expat group petitions Thai immigration to abolish TM30 form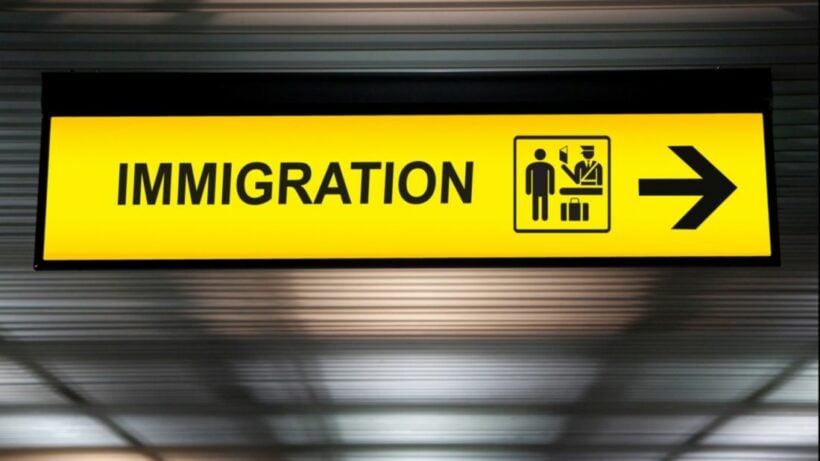 A group of expats, representing foreigners living in Thailand for many years, has prepared a petition for affected expats to sign, before they present it to Thai Immigration and government officials. They are requesting changes to the enforcement of the controversial TM30 form.
There is a link to their website at the bottom of the page where you can sign the petition and become involved. Over to you…
To the Thai Government and Thai Immigration
We are a representative group of foreign and Thai people living in Thailand with Thai spouses or partners and Thai children. We work here, contribute to the community and the economy of the country. We love
Thailand and do our best to stay compliant with local laws. Recently, the new rules applied at
immigration are causing huge problems for the foreigner community and some of whom who have lived here and have caused no problems at all with the Thai authorities.
Under Article 37, any foreigner residing in Thailand who visits another province for more than 24 hours must report to immigration. There are 77 provinces in Thailand. This means if a foreign teacher lives in Buriram and decides to spend a weekend in Surin, on Monday morning, he can't teach. He must report to immigration. Even if he stays with his wife and children, and the landlord (his wife) must also report to immigration with a form TM30. Immigration already has records of all foreigner's addresses. Any foreigner must provide his/her address via the form TM47 if he stays in Thailand for 90 days.
We completely understand the reasoning behind the form TM47 and many have welcomed the online reporting. This is the case in most western countries. We must also apply for a one-year visa extension.
Up until 2018 the use of form TM30 has never been strictly enforced. But now foreigners and Thai people are being fined for not having filed the form TM30 on returning to their home address following a weekend in another province. This reporting also applies to tourists but it is the duty of the hotels to report these foreigners to immigration.
What happens to people residing in AirBNB accommodation? Or living in houses with Thai landlords or even their Thai family as landlords? Many tourists are becoming increasingly frustrated with the new TM30 rules being applied.
Collectively the group of people signing this petition would like to see a change in the law which would lead to the form TM30 being abolished altogether. This Immigration law has been in place since 1979. Laws can change and evolve to stay in line with today's technology. We strongly believe that the form TM30 is outdated and causes far too many problems which would did not exist in the past.
Tourists and expats arriving in Thailand are also screened at airports or immigration points. Technology has become better and better, reporting addresses on paper, in person, is not efficient and counterproductive. The use of the Form TM 30 does nothing to help or minimize terrorism, and it presents an obligation to Thai landlords because it is them who must report their foreign guests. As the form TM28, it is also inefficient as most police station don't even know what it is is and often won't accept it even though it plainly says it can be submitted to a local police station (See clause 37 (4) of the Immigration Act). So there are many modifications that could be done to clauses 37 and 38 of the Immigration Act of Thailand.
Respectfully, we appeal to the Thai government to modify the Immigration Act, or as before 2018, do not enforce the form form TM30 so rigorously. We, as a group, believe that strict enforcement of the form TM30 will only serve to create more problems and ultimately show a massive downturn in tourism, foreign investment and the existence Thai families living with foreigners. We request this in the interests of Thailand.
This is our solemn plea on behalf of every foreigner residing in or travelling around our beloved Thailand. Please accept this letter as a suggestion and as a means to resolve one issue, which we believe could only serve to add more pressure upon and eventually become a negative influence on the Thai economy.
Yours respectfully,
Long live The King.
Link to their website HERE.
📱 Download our app on Android or iOS for instant updates on your mobile
📧 Subscribe to our daily email newsletter
👍 Like/Follow us on Facebook
🔔 Subscribe to or Join our YouTube channel for daily video updates
Foreigners advised to do 90 day reports by mail while Thai Immigration system is down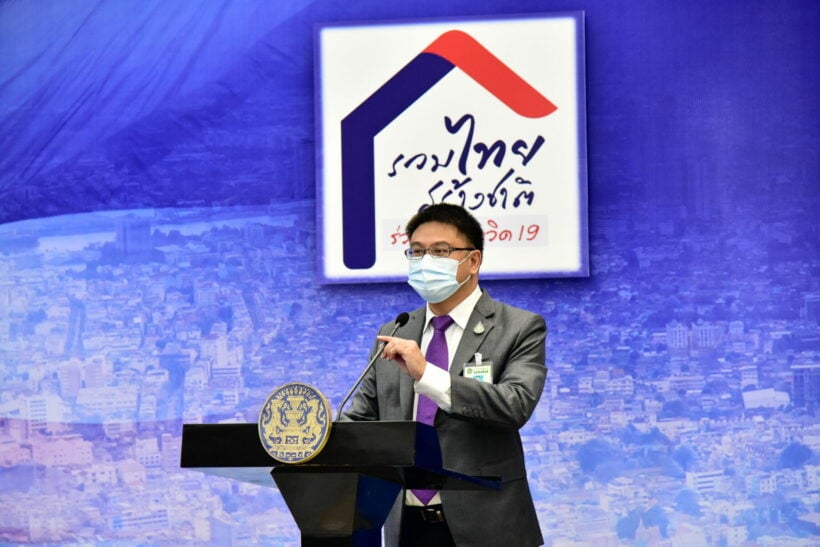 While the Thai Immigration's online system for 90 day reporting is down (it's been down for many of our readers who have been trying to do their 90 day reports for over 3 months), foreigners living in Thailand still need to report their address every 3 months.
Deputy spokesperson for the Ministry of Foreign Affairs Natapanu Nopakun says there are 2 other ways… either by mail or in-person. With the ongoing Covid-19 situation, Natapanu advises foreigners do their 90 day report by mail.
"The recommendation is that foreign nationals who have to report their residence every 3 months to immigration should do this by post… by writing a letter to confirm and report their residence every 3 months."
Natapanu says the Centre for Covid-19 Situation Administration agreed on the recommendation at a recent meeting. He says more information about 90 day reporting will be announced soon.
SOURCE: CCSA
📱 Download our app on Android or iOS for instant updates on your mobile
📧 Subscribe to our daily email newsletter
👍 Like/Follow us on Facebook
🔔 Subscribe to or Join our YouTube channel for daily video updates
Khon Kaen University terminates well-known American scholar after he allegedly participates in decentralisation workshop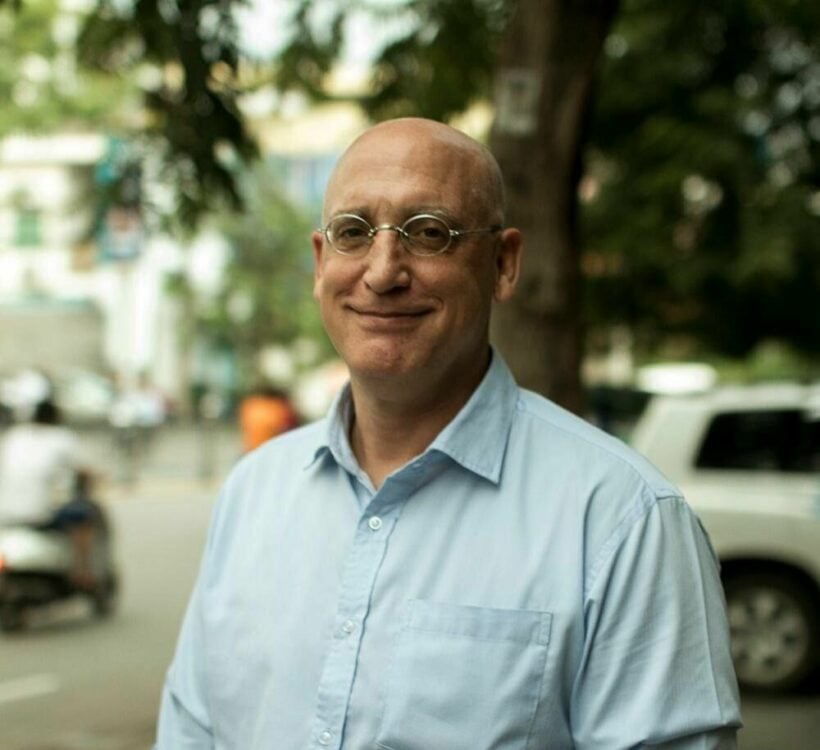 Khon Kaen University's famous American scholar, David Eirich Streckfuss, is now without a work permit after his participation in a workshop that partially involved decentralisation. The university terminated his work permit after immigration police paid him a vist, in what they say, was a routine interview for visa extensions.
Streckfuss is an independent academic who oversees the Council on International Educational Exchange Khon Kaen programme at the university, which was founded in 1994. He also founded The Isaan Record during his 30 years spent in the Kingdom.
Prachatai, released the termination letter that featured the KKU Faculty of Public Health citing an "inability to perform assigned duties" as the reason for ending his contract as project director before its August 15 renewal date. Streckfuss' contract at the Faculty of Public Health from 15 August 2020 to 15 August 2021, was cancelled on 19 March 2021, according to the university's announcement.
The decision reportedly came after police visited the University President and Faculty Dean, after Streckfuss participated in a workshop which partly involved decentralisation. Since the cancellation of his work permit, Streckfuss has been on a 30 day visa which will expire next Monday. Now, he is working on getting a work permit with the Buffalo Birds Production Co., a company that produces documentaries and organises events where he is currently working as a coordinator. The company is a registerd company of The Isaan Record, in which he founded.
Prachatai indicated that The Isaan Record is also trying to secure a work permit for Streckfuss, as he says this is the first time that his work permit has been cancelled in this manner. He says Immigration police came to interview him and Khon Kaen University for the 3rd time on 16 April. But the Immigration Division Commander says the interview is just a standard procedure to be carried out when foreigners submit an application for a visa extension.
Streckfuss has written for the Bangkok Post and he has also been published in The Wall Street Journal and The New York Times. He is also the author of Truth on Trial in Thailand: Defamation, Treason, and Lèse-Majesté, published by Routledge Press, in 2011. Streckfuss has a PhD in Southeast Asian history from the University of Wisconsin-Madison.
SOURCE: Chiang Rai Times
📱 Download our app on Android or iOS for instant updates on your mobile
📧 Subscribe to our daily email newsletter
👍 Like/Follow us on Facebook
🔔 Subscribe to or Join our YouTube channel for daily video updates
Thailand looks at proposal to make it easier for expats and long-termers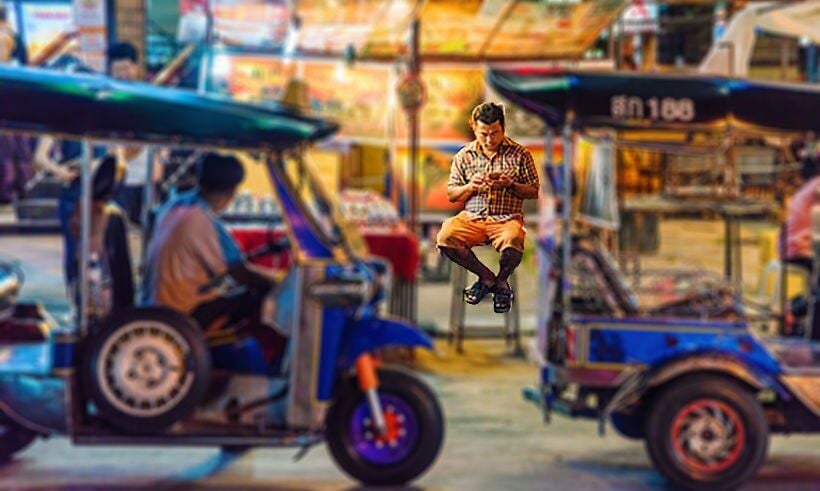 Thailand is looking to make it easier for expats and long-term visa holders to stay in the country. The Immigration Bureau is hoping to boost investments and the economy once the pandemic is over. The proposed changes could do away with 90 day reporting requirements which have been well-received by expats.
Recently, the online website to report 90 day check-ins has been down, citing maintenance issues. Hotel staff have also been dealing with the TM-30 reporting system being down. Chayotid Kridakorn, a former head of JP Morgan Securities Thailand, told the Bangkok Post that immigration hoops are a key pain point for foreigners working in Thailand.
"We want to make it easier for foreigners to live and work in Thailand."
Meanwhile, plans to help Thailand recover economically have been detailed in a framework to be proposed to the government's economic panel in the next month. Improvements to immigration regulations, work permits for foreign experts, and visa applications are on the framework list. Relaxing location reporting requirements for foreign workers which is done through the 90 day reporting, is also slated to be amended.
The framework also will include inducements for foreign investors such as corporate income-tax cuts, relaxed property-holding rules and incentives for retirees and start-up companies. An adviser to Thailand's Deputy PM, says he aims to bring in 1 million retirees or pensioners over the next few years. He says expats could collectively contribute as much as 1.2 trillion baht to the economy each year. But Thailand's gross domestic product growth won't return to pre-Covid levels until the 3rd quarter of 2022, according to the Bank of Thailand.
📱 Download our app on Android or iOS for instant updates on your mobile
📧 Subscribe to our daily email newsletter
👍 Like/Follow us on Facebook
🔔 Subscribe to or Join our YouTube channel for daily video updates