Expat group petitions Thai immigration to abolish TM30 form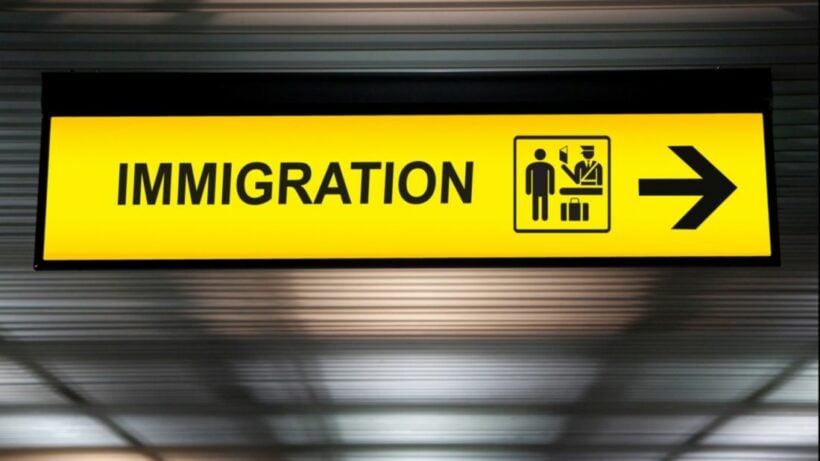 A group of expats, representing foreigners living in Thailand for many years, has prepared a petition for affected expats to sign, before they present it to Thai Immigration and government officials. They are requesting changes to the enforcement of the controversial TM30 form.
There is a link to their website at the bottom of the page where you can sign the petition and become involved. Over to you…
To the Thai Government and Thai Immigration
We are a representative group of foreign and Thai people living in Thailand with Thai spouses or partners and Thai children. We work here, contribute to the community and the economy of the country. We love
Thailand and do our best to stay compliant with local laws. Recently, the new rules applied at
immigration are causing huge problems for the foreigner community and some of whom who have lived here and have caused no problems at all with the Thai authorities.
Under Article 37, any foreigner residing in Thailand who visits another province for more than 24 hours must report to immigration. There are 77 provinces in Thailand. This means if a foreign teacher lives in Buriram and decides to spend a weekend in Surin, on Monday morning, he can't teach. He must report to immigration. Even if he stays with his wife and children, and the landlord (his wife) must also report to immigration with a form TM30. Immigration already has records of all foreigner's addresses. Any foreigner must provide his/her address via the form TM47 if he stays in Thailand for 90 days.
We completely understand the reasoning behind the form TM47 and many have welcomed the online reporting. This is the case in most western countries. We must also apply for a one-year visa extension.
Up until 2018 the use of form TM30 has never been strictly enforced. But now foreigners and Thai people are being fined for not having filed the form TM30 on returning to their home address following a weekend in another province. This reporting also applies to tourists but it is the duty of the hotels to report these foreigners to immigration.
What happens to people residing in AirBNB accommodation? Or living in houses with Thai landlords or even their Thai family as landlords? Many tourists are becoming increasingly frustrated with the new TM30 rules being applied.
Collectively the group of people signing this petition would like to see a change in the law which would lead to the form TM30 being abolished altogether. This Immigration law has been in place since 1979. Laws can change and evolve to stay in line with today's technology. We strongly believe that the form TM30 is outdated and causes far too many problems which would did not exist in the past.
Tourists and expats arriving in Thailand are also screened at airports or immigration points. Technology has become better and better, reporting addresses on paper, in person, is not efficient and counterproductive. The use of the Form TM 30 does nothing to help or minimize terrorism, and it presents an obligation to Thai landlords because it is them who must report their foreign guests. As the form TM28, it is also inefficient as most police station don't even know what it is is and often won't accept it even though it plainly says it can be submitted to a local police station (See clause 37 (4) of the Immigration Act). So there are many modifications that could be done to clauses 37 and 38 of the Immigration Act of Thailand.
Respectfully, we appeal to the Thai government to modify the Immigration Act, or as before 2018, do not enforce the form form TM30 so rigorously. We, as a group, believe that strict enforcement of the form TM30 will only serve to create more problems and ultimately show a massive downturn in tourism, foreign investment and the existence Thai families living with foreigners. We request this in the interests of Thailand.
This is our solemn plea on behalf of every foreigner residing in or travelling around our beloved Thailand. Please accept this letter as a suggestion and as a means to resolve one issue, which we believe could only serve to add more pressure upon and eventually become a negative influence on the Thai economy.
Yours respectfully,
Long live The King.
Link to their website HERE.
Keep in contact with The Thaiger by following our
Facebook page
.
Thailand's immigration police catch thousands of overstayers thanks to airport biometrics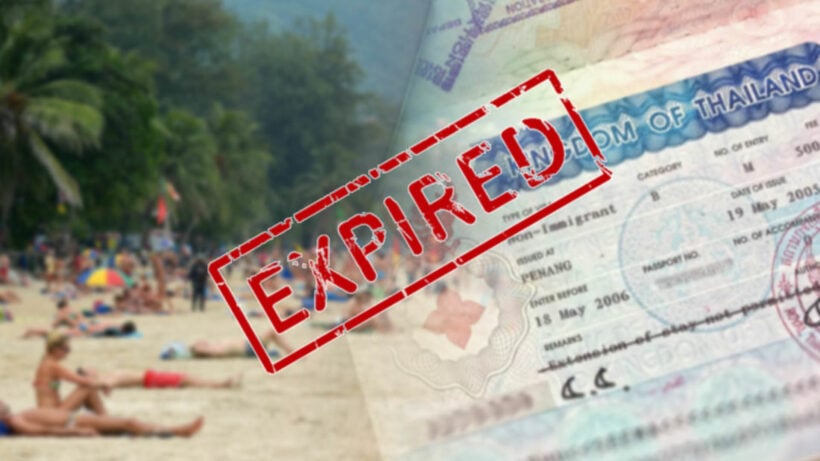 The chief of Thailand's immigration police says the biometrics system in place at sixteen airports across the country has so far netted 1,000 people who are blacklisted or on watch lists, 700 who have arrest warrants out for them, and 45,000 who have overstayed in the country.
The Nation reports that the system is also used to detect fake passports as it uses UV and infrared light to compare the information stored in a chip in the passport with facial features.
It's understood that in just three days, police were able to arrest 8,000 people for being in possession of fake passports, illegal immigration, overstaying their visas or criminals with arrest warrants out for their capture.
The notorious fake billionaire who married in a lavish ceremony costing over 3.5 million baht and then left his wife to pick up the tab, was recently arrested at Bangkok's Don Muang Airport after being caught by the biometrics system. See story HERE.
SOURCE: nationthailand.com
Keep in contact with The Thaiger by following our
Facebook page
.
Thai app will ease expat immigration woes and make 90 day reporting simple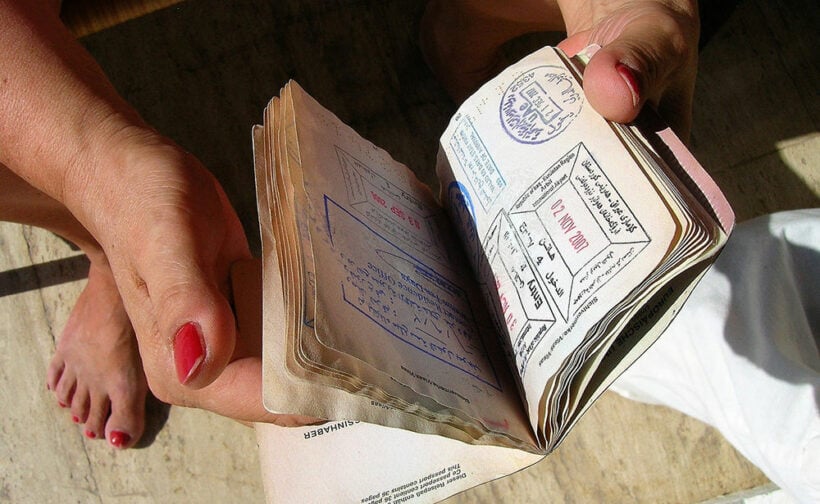 The "OSS Foreigner" app is coming, and you will be able to use it for 90 day reporting, according to the Secretary-General at the office of the PM.
Dr Kobsak Pootrakool says the planned app can be used for all immigration reporting, including 90 day reports, adding that typing in the required data and uploading a selfie will accomplish the same result as filling out paperwork at the local immigration office but without having to make the trip there.
Dr Kobsak has been given responsibility for sorting out the TM30 debate and says the immigration app, called OSS Foreigner, is nearly complete and should make all those who live and work in Thailand feel more welcome and make compliance easier and more convenient.
The TM30 form, and its companion, the TM28, have been a source of expat displeasure over the past five months since the immigration department decided to enforce a little-used 1979 law that required foreigners to report their whereabouts if they had stayed overnight at an address different from their registered address.
This latest move comes as part of a wider program to make Thai public services more efficient, with Dr Kobsak making the announcement while outlining plans for all Thai government departments to embrace digital technology by as early as 2022. Meanwhile, the Deputy PM Somkid Jatusripitak is championing a programme to improve Thai public services for both Thai citizens and foreigners.
"The government's new approach to IT and digital technology is designed to deliver a smarter, easier service as part of the Thailand 4.0 economic model."
SOURCE: The Pattaya News
Keep in contact with The Thaiger by following our
Facebook page
.
Opinion: Retirees and medical insurance in Thailand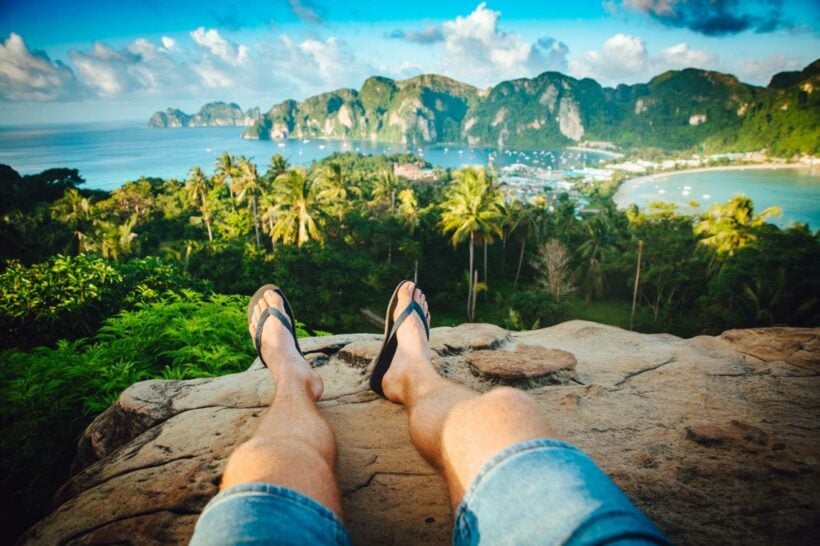 By Barry Kenyon of The Pattaya Mail
Thai government spokespeople, in recent years, have emphasised that that Thai hospitals are not free for foreigners. They have cited examples of sick and crowd-funded aliens desperate to get back to their home countries, or annual reports from public hospitals bemoaning the unpaid bills of foreign nationals.
So far not a lot has happened. Holders of one year 0/A visas or ten year 0/X, issued by Thai consulates and embassies abroad, do now require medical insurance worth at least 400,000 baht for in-patient treatment and 40,000 baht for out-patient care. But the vast majority of expat retirees in Thailand receive their annual extensions of stay at a Thai immigration office. They do not currently require insurance.
Will that change? It's not clear. The government has already stated that long-stay aliens with a history of physical illness may be checked out before an extension of stay is granted. What this means, if anything, is unclear but it could signify the immigration bureau's refusal if an applicant is discovered to have unpaid hospital bills.
One substantial reason for leaving well alone is that many expat retirees self-insure because they are too old or infirm to obtain medical insurance. But these wealthier retirees contribute billions of baht annually to (mostly) private hospital coffers when significant surgery is required. They would be forced out of the country if unobtainable medical cover was made compulsory, thus leading to a gigantic loss of income.
It's also true that the mandatory insurance requirement for 0/A visa holders is modest. A sum of 400,000 baht may seem a lot but is unlikely to cover the total bill for heart surgery, most cancer operations and stays in an intensive care unit, at any rate in the private sector.
Read the rest of the editorial HERE.
Keep in contact with The Thaiger by following our
Facebook page
.