Environment
Krabi
Large "chunk" breaks off Krabi island, damaging coral reef at popular dive site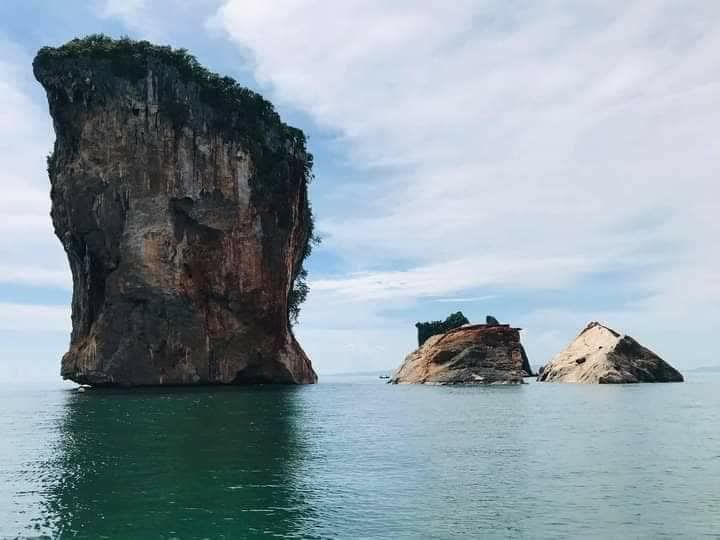 A large chunk of an island near Koh Phi Phi in southern Thailand has broken off and collapsed on top of a coral reef at a popular dive site. No one was around when the cliffsides sheered off and collapsed into the sea, but national park officers on a routine patrol noticed a section of the island had broken off and saw two large sections of rock above the water.
There has been considerable rain in the region over the past 2 months.
A section of Koh Mae Urai, located between Koh Phi Phi and Krabi, broke off in 2 large pieces estimated to weigh around 30,000 to 50,000 tonnes. Divers headed down to examine the site to see how much damage has been done to the coral reef. The water has been murky, so it's hard to tell how much damage was done, but Koh Phi Phi National Park chief, Prayoon Phongphan, says he thinks 20% of the coral around the island was damaged.
"At this stage, we do not know how much of the reef was damaged, but the reef is home to important coral, including staghorn coral, and was a popular dive site for tourists."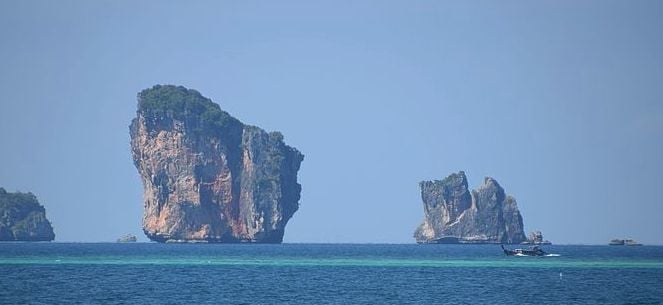 PHOTO: Wikipedia
Koh Mae Urai is a unique local dive spot with 2 tunnels lined with soft and hard corals, according to Lonely Planet. When the current isn't too strong and the visibility is good, Koh Mae Urai is "the most beautiful dive site in the Ao Nang area with number soft coral as well as seahorses", according to Krabi Magazine.
For now, the area around the island is closed off and boat operators are warned not to approach the site until marine officials can inspect the island's structure and be sure of the safety for divers and visitors.
"Please be careful. Boat operators must not approach the site. It can be dangerous… Park officers will mark off the area with buoys with a sign clearly explaining no entry to the sealed-off area."
SOURCE: Phuket News
Catch up with the latest daily "Thailand News Today" here on The Thaiger.