200 baby turtles born at beach in front of Banyan Tree Samui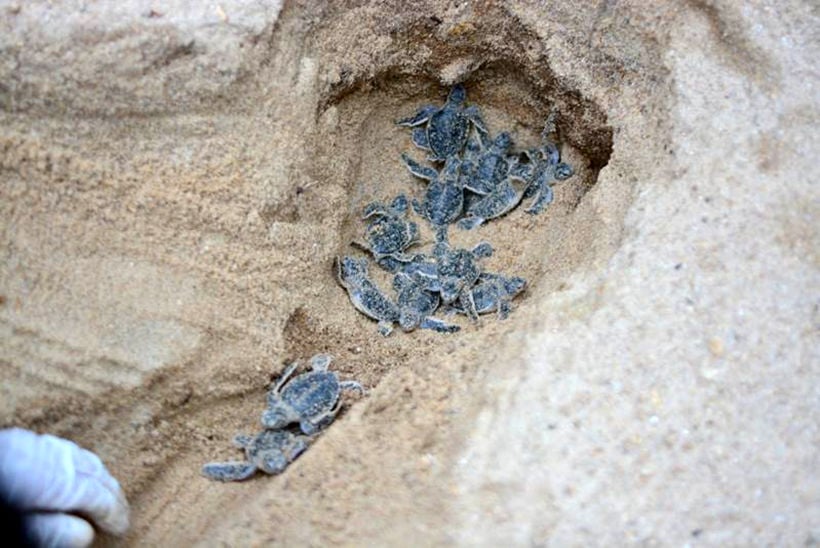 The birth of more than 200 green turtles has brought some much-needed joy to staff at one of Thailand's top hotels on Koh Samui.
Between April 4 and 24, three nests hatched on the secluded beach at Banyan Tree Samui resort, and a total of around 200 baby turtles emerged under the watchful gaze of the hotel's resident marine biologist, Thepsuda Loyjiw.
Staff at the hotel made the discovery of nests on the beach in front of the hotel early in March.
Since a giant mother turtle laid the eggs on the beach, they've matured in the protective custody of Loyjiw's team and the local Department of Marine and Coastal Resources.
"It was heartwarming to watch the baby turtles being born, and then scurrying to the sea."
"Ever since the mother turtle laid her eggs on our beach, we have been protecting them from predators such as birds and monitor lizards, and gauging the temperature of the eggs to make sure the hatchlings would be given every chance of survival."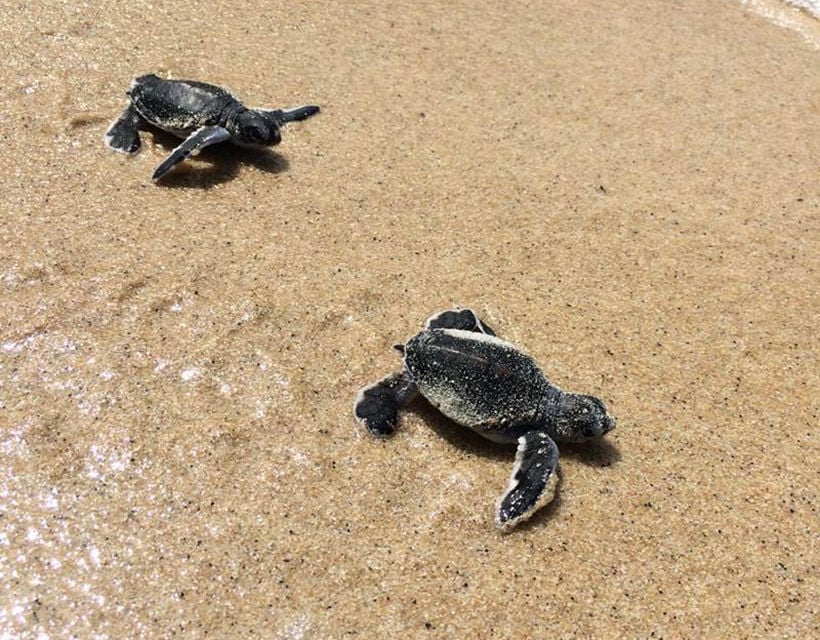 It appears that this mother turtle was in luck, because not only does Banyan Tree Samui employ a sustainability team headed by a marine biologist, but the 5-star hotel was singled out last year by global watchdog EarthCheck as meeting the highest standards for environmentalism in the country.
Watch video of turtles hatching HERE
When fully grown, green sea turtles generally weigh between 110 and 180 kilogram and measure about one metre in length. It is rare in Thailand for a giant green turtle (Chelonia mydas) to lay eggs so close to a tourist area; most seek out deserted bays in the Andaman Sea to make nests. However, since the onset of Covid-19, hotels on Koh Samui have been ordered to close, bringing the popular tropical island to a standstill.
Several recent news reports have noted that marine life and wildlife have regenerated on many of Thailand's most popular tourist destinations since the coronavirus crisis began. Nests of rare leatherback turtles have been discovered on Phuket, and an increasing number of dugongs has been spotted close to Thai shores.
Banyan Tree Samui is located at the southeastern tip of Koh Samui in the Gulf of Thailand. The resort's beach is sheltered in a cove, flanked by coral reefs, and isolated from the busy public beaches of Chaweng and Lamai.
SOURCE: Banyan Tree Samui Resort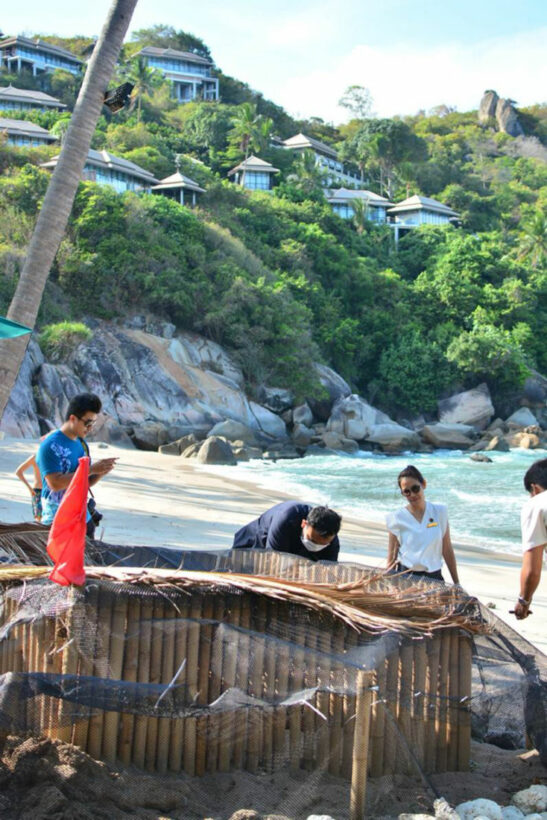 Keep in contact with The Thaiger by following our Facebook page.
Never miss out on future posts by following The Thaiger.
Wildfires hit Mae Hong Son's Pai district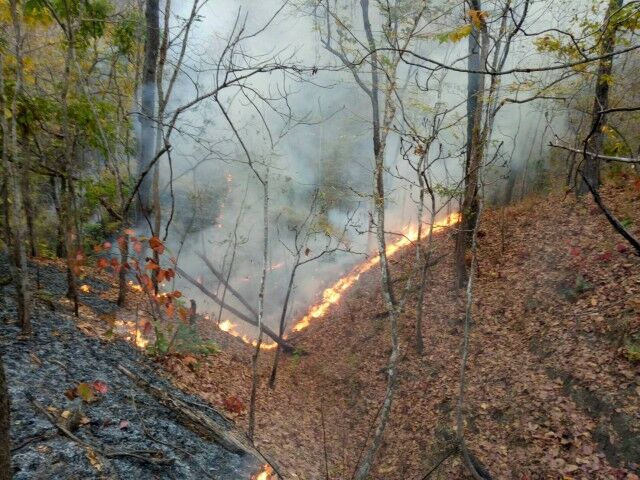 Several wildfires have broken out in Mae Hong Son's Pai district in Northern Thailand. The governor says he believes that several blazes happening in the area are a result of the dry season arriving earlier than usual.
Using the Visible Infrared Imaging Radiometer system, the local forest fire control centre detected 155 so-called "heat points" in the Pai district from January 1 to 12. Last year's dry season only 96 heat points were detected.
There are no reports of property damages, injuries, or deaths.
SOURCE: Nation Thailand
Keep in contact with The Thaiger by following our Facebook page.
Never miss out on future posts by following The Thaiger.
Dead whale found washed up on Koh Samui beach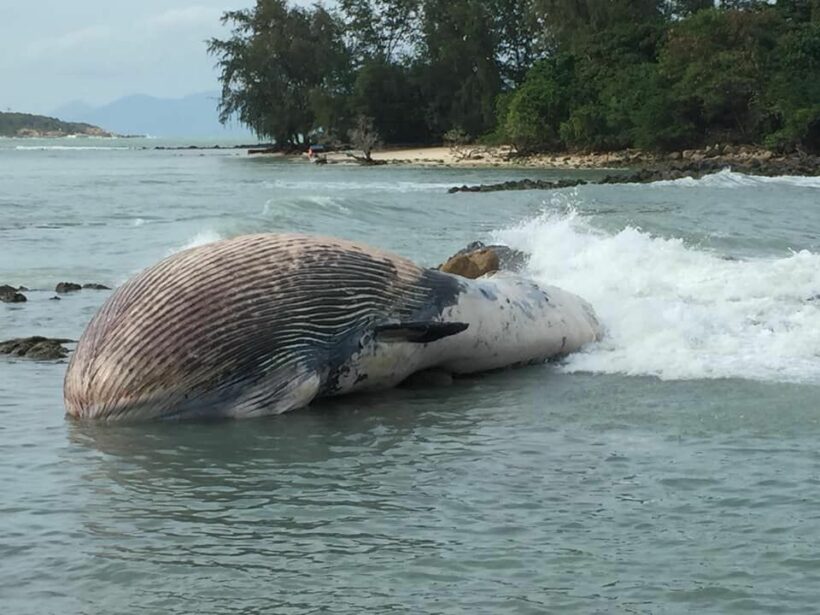 A dead Bryde's whale was found washed up on Koh Samui's Choeng Mon beach yesterday. By the look of the rotting carcass, said to be around 11 metres long, marine resource specialist Thon Thamrongnawasawat says he believes the whale died several days ago. The cause of death is currently under investigation by the Department of Marine and Coastal Resources, Thon said on Facebook.
"Currently, there are about 50 Bryde's whales in the Gulf of Thailand. That means the situation of whales is still good and better than the dugongs. But I wish that there were no more 5 deaths per year from natural causes. If the death is over this limit, that will be worrying."
The Bryde's whales are spotted around the upper part of the Gulf of Thailand all year round, especially on the coastlines of Chonburi, Samut Prakan, Chachoengsao, Bang Khun Thian district of Bangkok, Samut Songkram and Petchaburi provinces.
Keep in contact with The Thaiger by following our Facebook page.
Never miss out on future posts by following The Thaiger.
Bangkok officials launch "big cleaning" attack on air pollution | VIDEO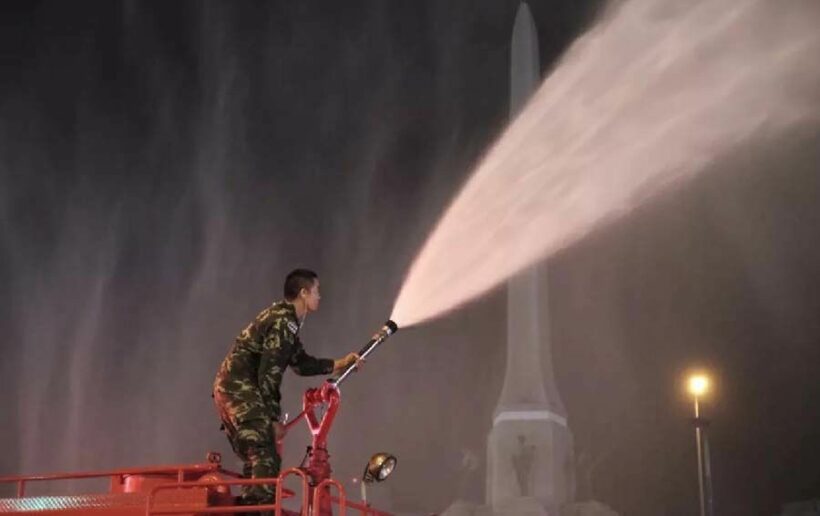 If all else fails, spray water at it … That seems to be the motto of officials in Bangkok, who have resorted to spraying large plumes of water into the air, in an effort to rid the capital of the smog that has plagued it for months now. Bangkok Governor Aswin Kwanmuang has launched the "Bangkok Big Cleaning Day", in the company of Deputy Interior Minister Niphon Bunyamanee and Jirasan Kaewsaeng-akem from the Metropolitan Police.
The initiative is an attempt to clear the PM2.5 dust particles that have left the capital shrouded in smog. The haze problem was bad earlier this week but cleaned up a bit on Thursday and Friday. In addition to vast jets of water being sprayed into the air, Aswin says the city's streets are getting a thorough cleaning, as are public facilities across the capital.
"The activity will be carried out in 50 districts of Bangkok. They are Din Daeng district, the Wong Wian Yai intersection in Thongburi district, Central Rama II in Bang Khun Thian district, Sanam Luang 2 in Thawi Watthana district, and in front of Nong Khaem district office."
According to a Nation Thailand report, Niphon says the Interior Ministry has instructed contractors in Bangkok and surrounding areas to delay construction work during the months of January and February in order to reduce the annual air pollution around the city.
"We have also asked provinces around Bangkok to stop burning of garbage and leftover crops, which are one of the sources of PM2.5 that could be carried by wind to Bangkok areas."
To see what's really contributing to Bangkok's air pollution woes, have a look at our video below…
SOURCE: Nation Thailand
Keep in contact with The Thaiger by following our Facebook page.
Never miss out on future posts by following The Thaiger.